You can install the PayPal Integration app from Bitrix24 Marketplace to accept payments via PayPal.
Install PayPal Integration app
Go to the Applications section.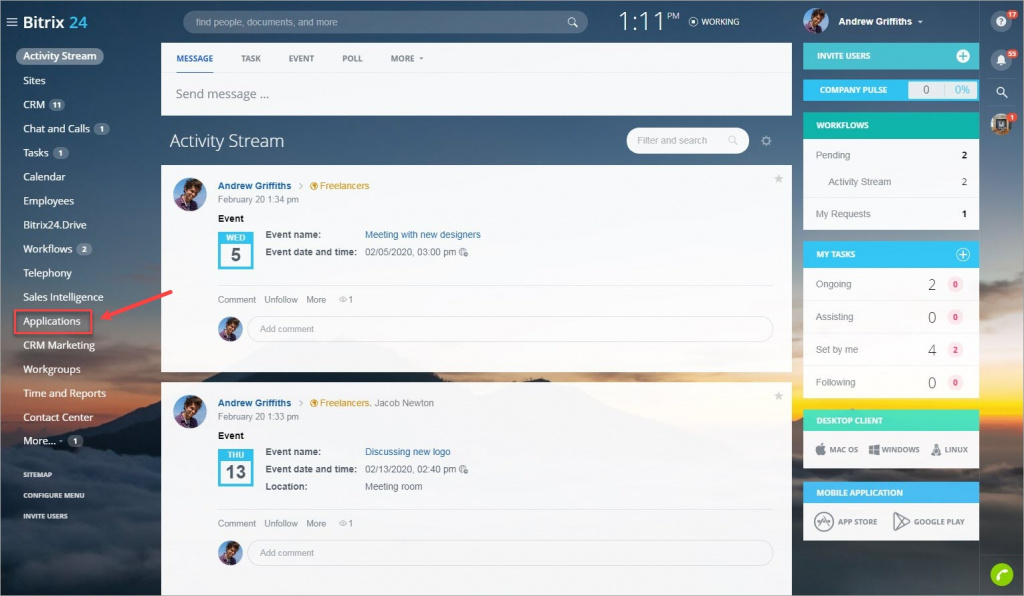 Click Payment systems > PayPal Integration.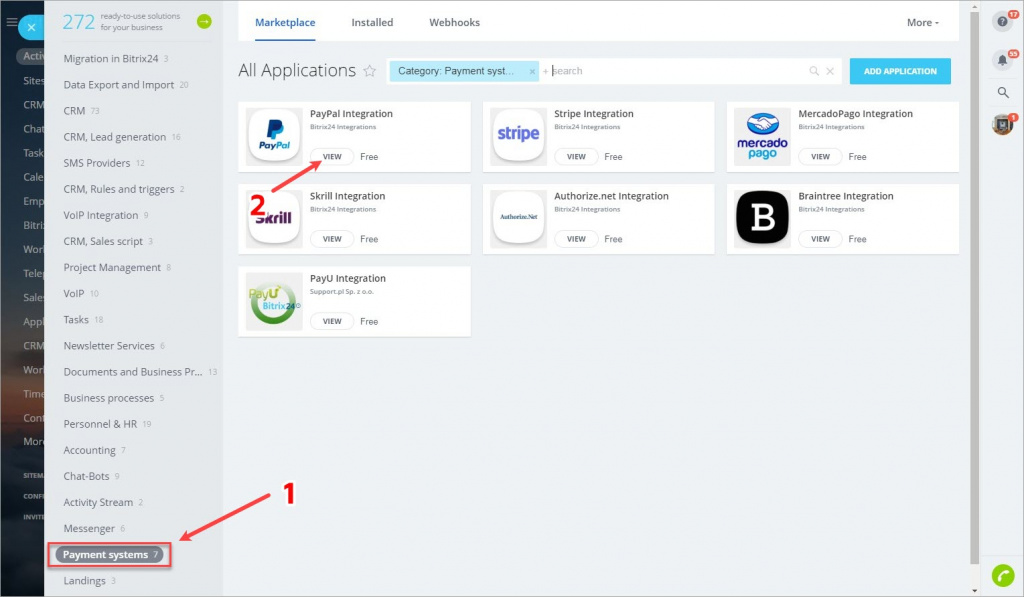 Click Install.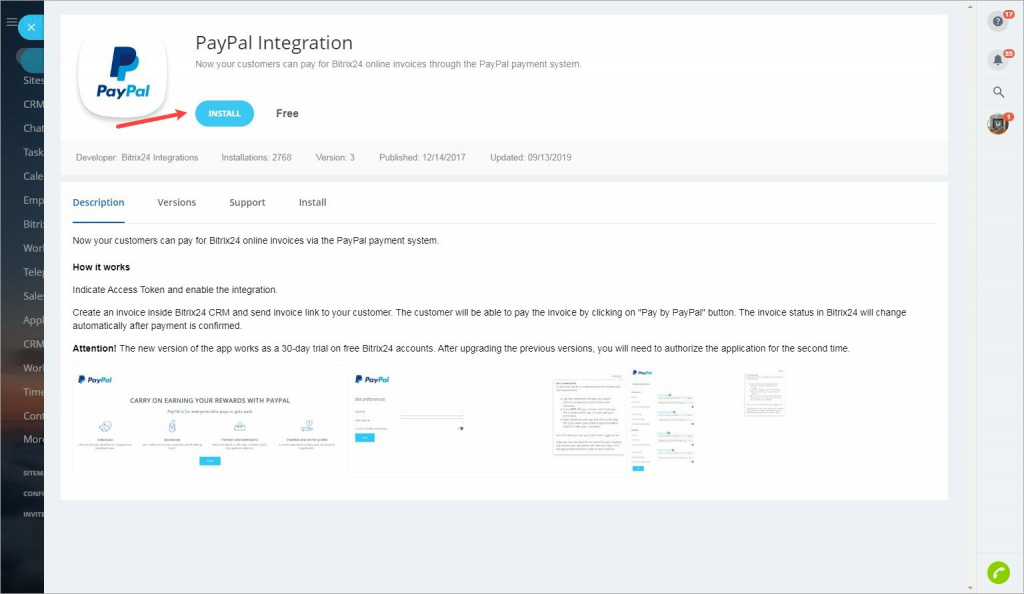 Read and agree with the License Agreement and the Privacy Policy > click Install.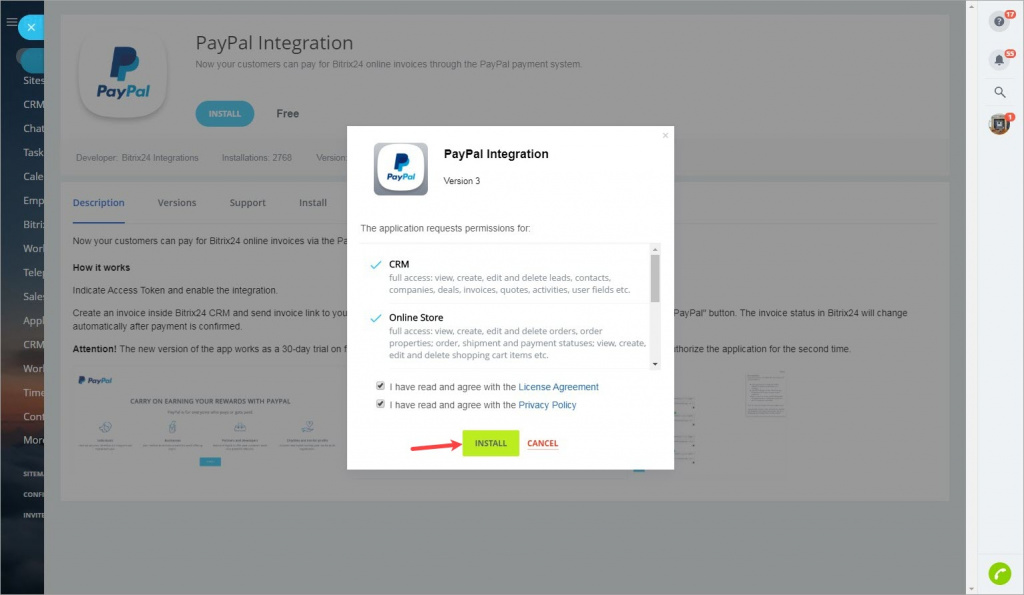 Done! PayPal Integration app is successfully installed.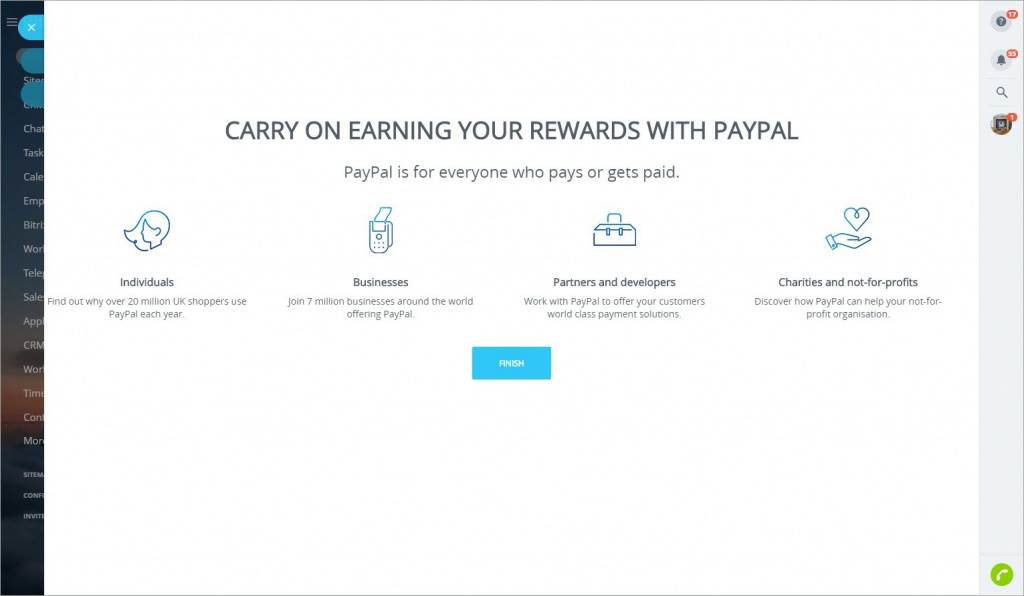 Configure PayPal Integration app
To start using PayPal Integration app, you need to specify Client ID and Client Secret. You can find these parameters at PayPal Developer page. Click Live > Create App. Or select the existing app and click on its name.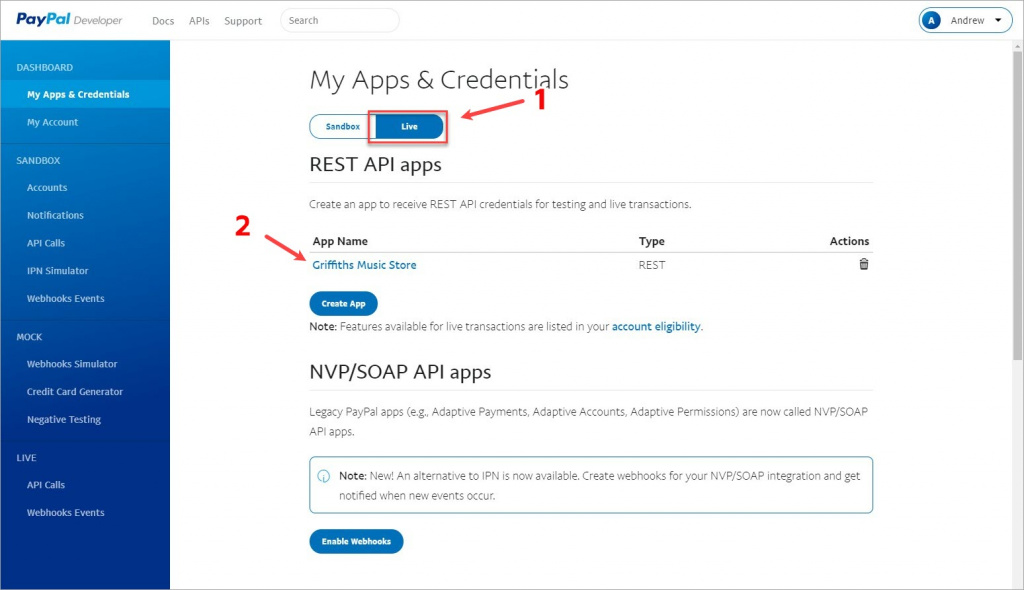 Copy the Client ID, click Show to show the client secret and copy it.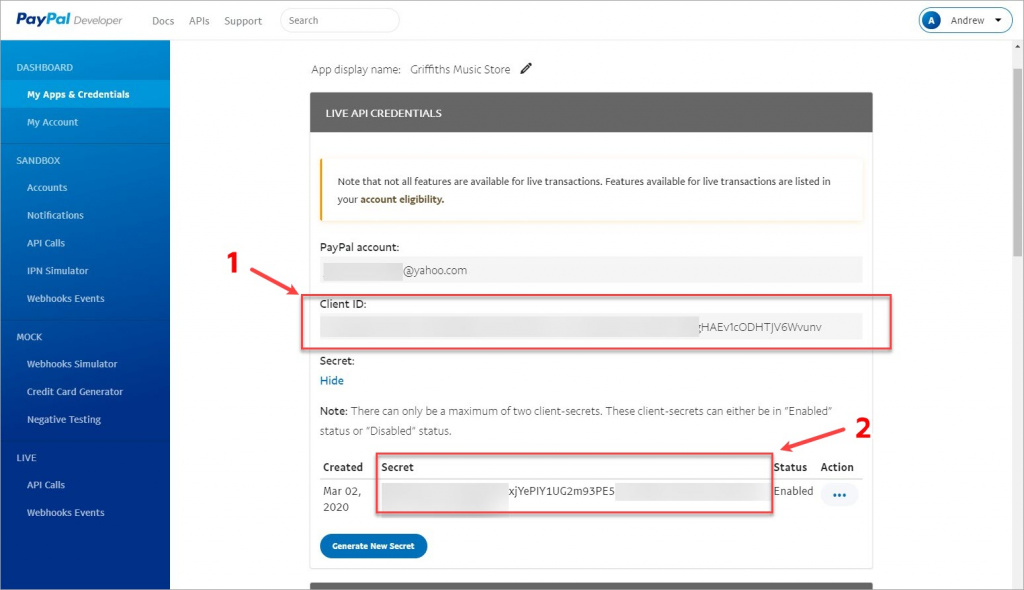 Specify these credentials in the corresponding fields of the PayPal Integration app. Click Save.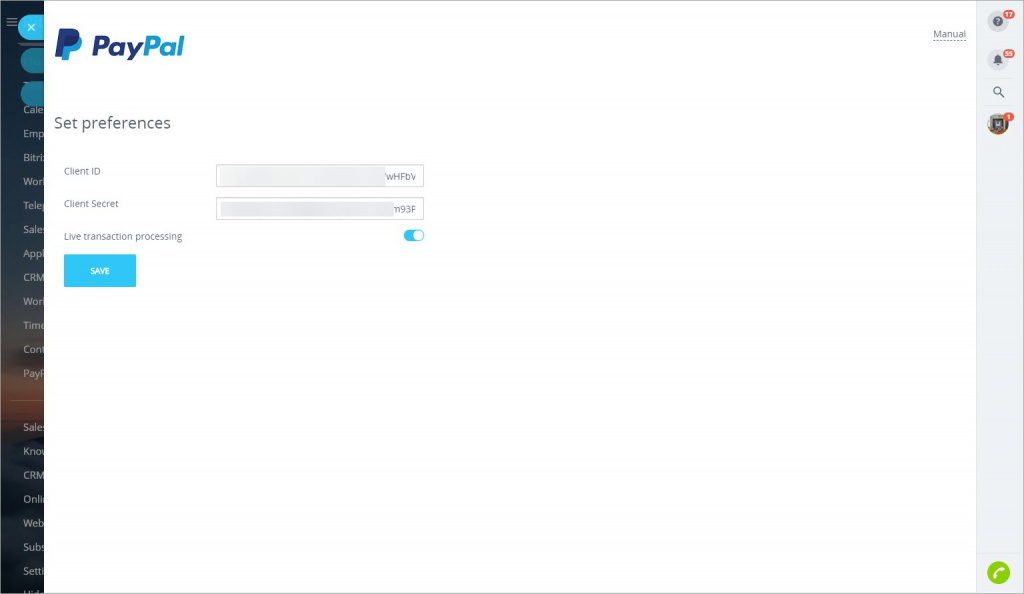 Now you can accept payments via PayPal.
How it works
For example, you've sent an invoice to a client. There is a special button to pay using PayPal.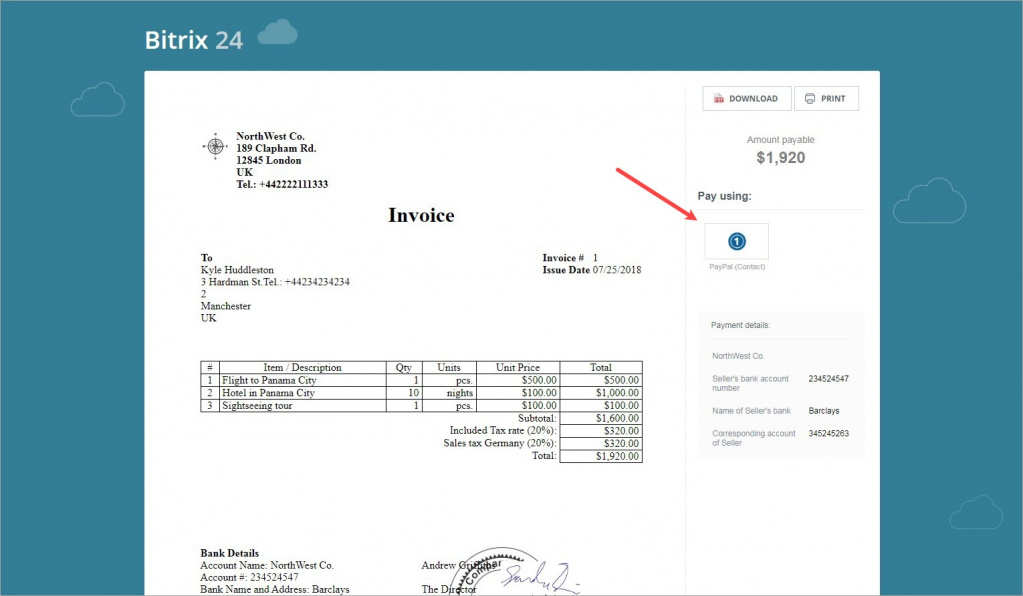 The client clicks this button and gets to the PayPal Checkout page.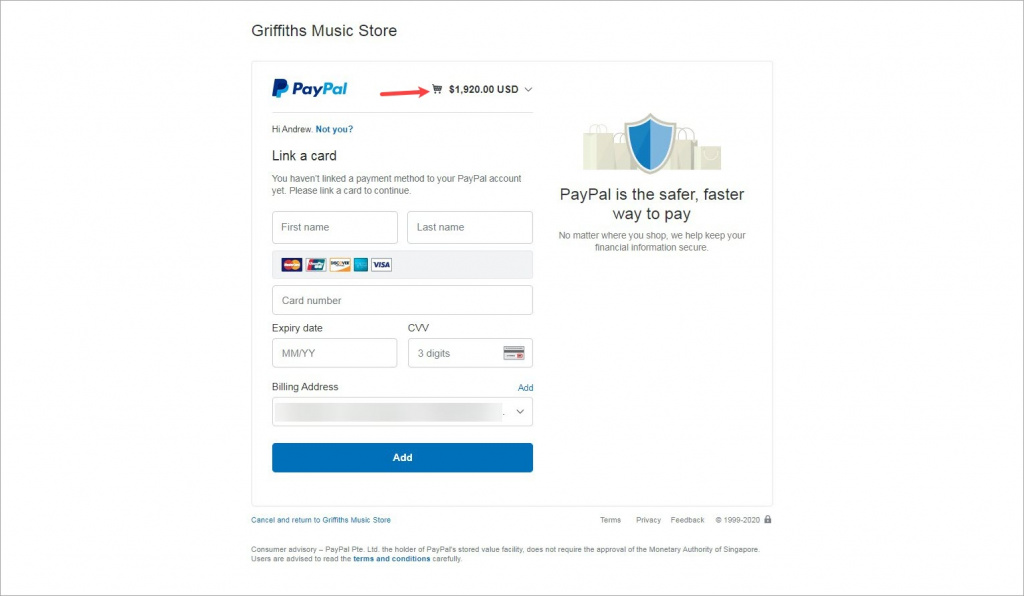 Another example: a client selects PayPal as a payment method when shopping at your online store.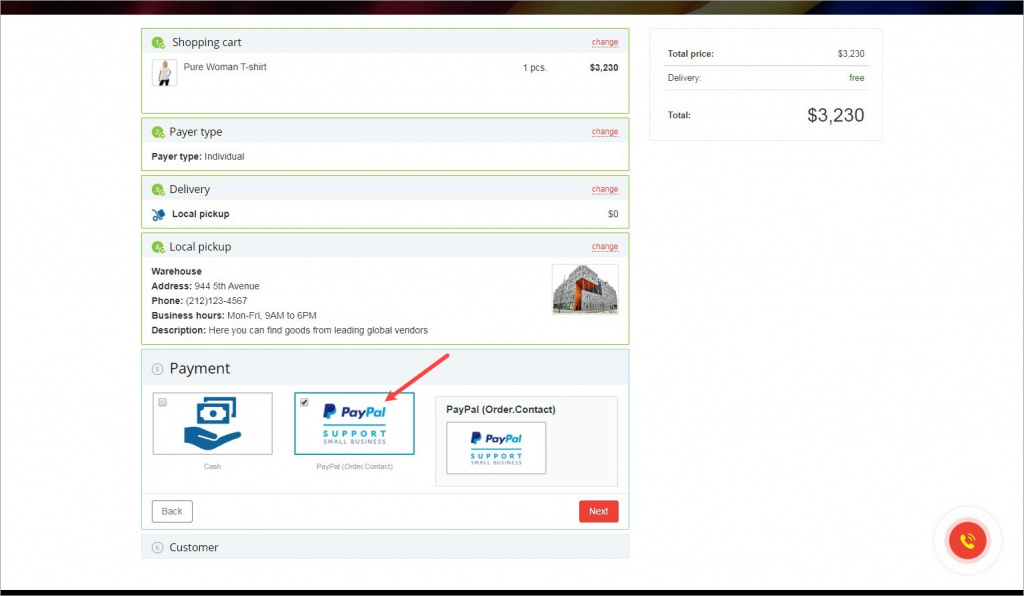 After proceeding to the online store checkout page, he/she will be redirected to the PayPal Checkout page.