Add your Bitrix24 login (email address) & password. Make sure you put your login data correctly, check keyboard layout: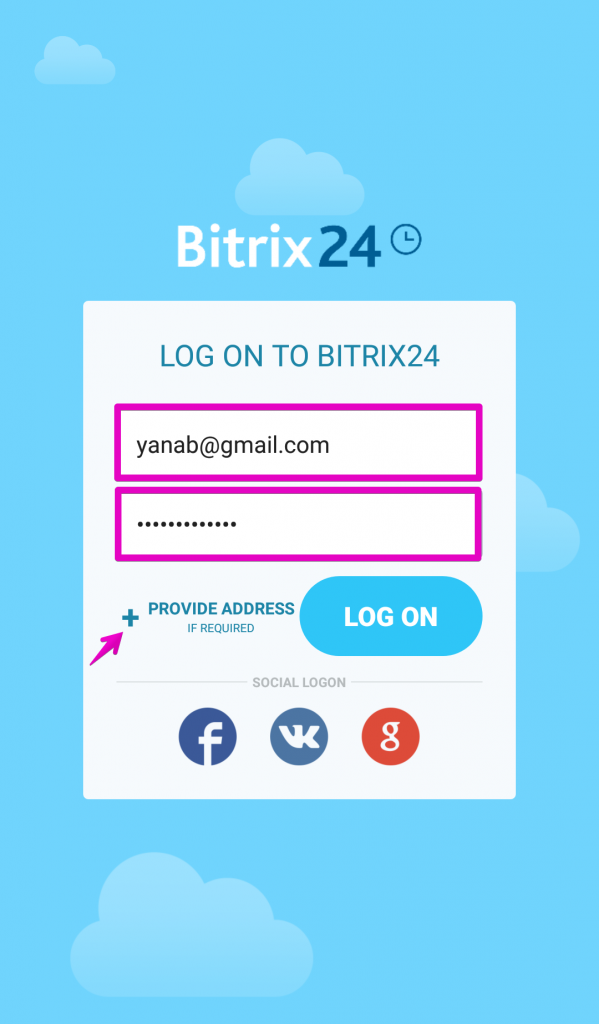 There is an option to provide your Bitrix24 account address, please make sure you add account address in the correct format: e.g.
mycompany.bitrix24.com
,
hola.bitrix24.es
, etc.
Note that account address field should not contain
@
sign.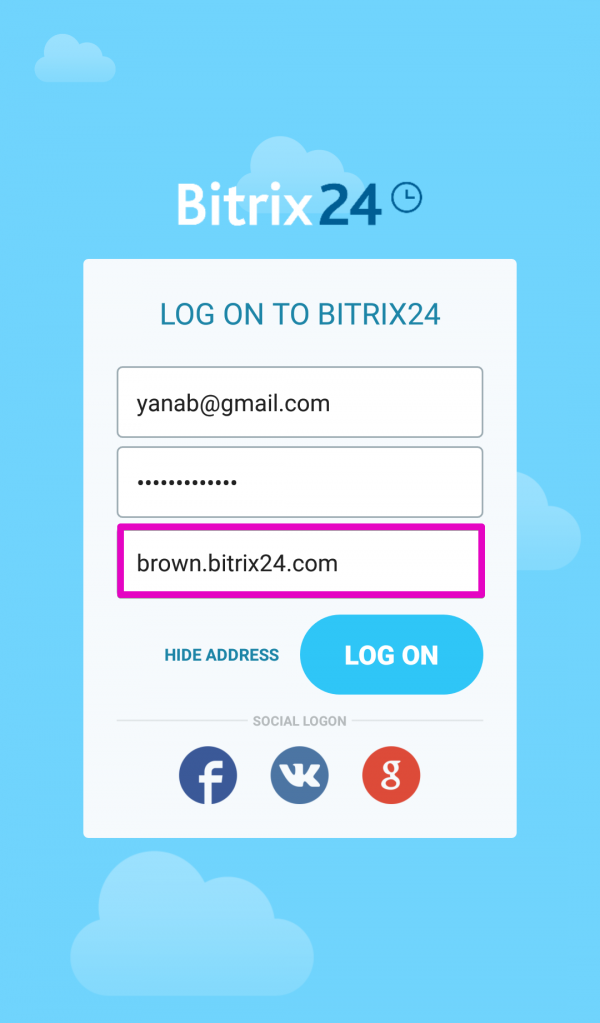 In case you have social networks type of authorization, just click on the corresponding tab - Facebook, Google Plus or Vk.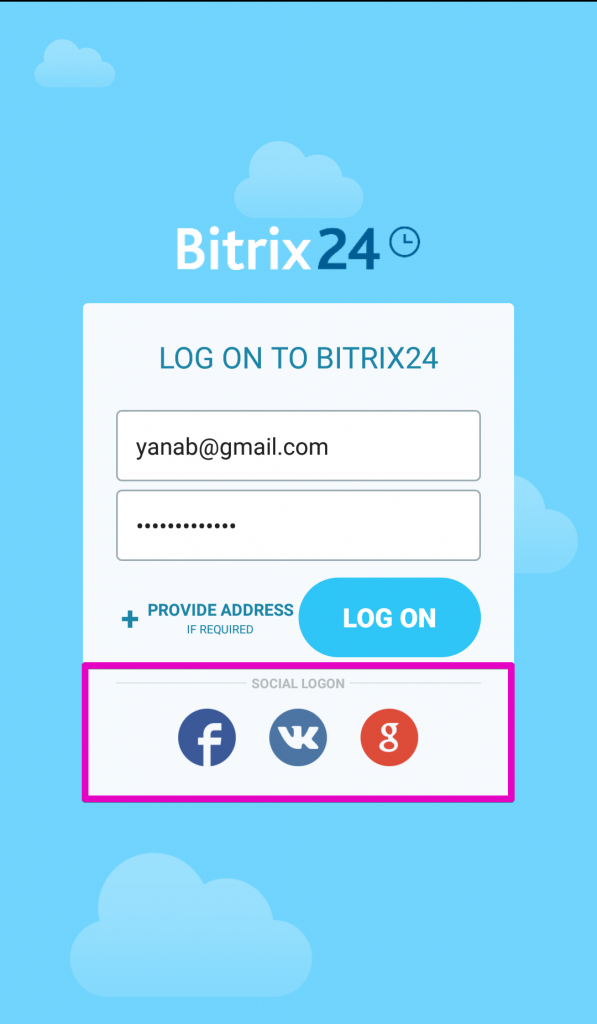 If the system tells you that your login & password details are not correct, here is what can help:
check your login & password combination in web browser
make sure that you use correct login - check here Bitrix24 Network Profile
you can always reset your password via this form
if the system requests one time password after main login & password, this means your account administrator has enabled 2 step authorization for your account (read more about OTP here)