You can connect your Google calendar to Bitrix24 from Calendar > My Calendar > connect Google Calendar: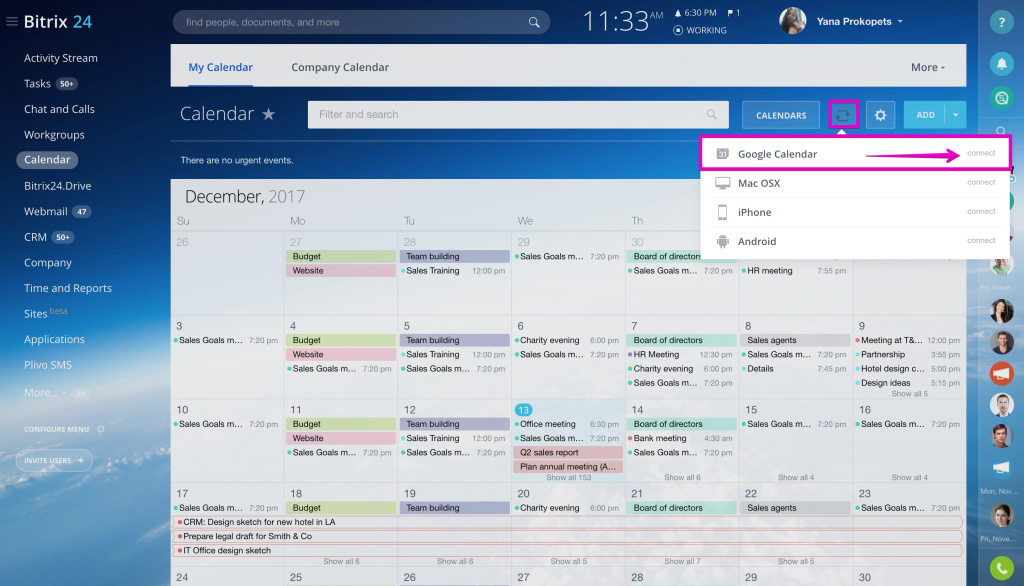 Add your Google account login & password in the pop-up window: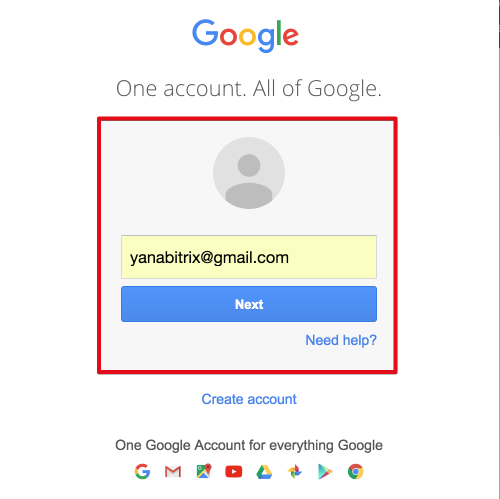 Allow Bitrix24 to have the listed permissions to your Google Calendar: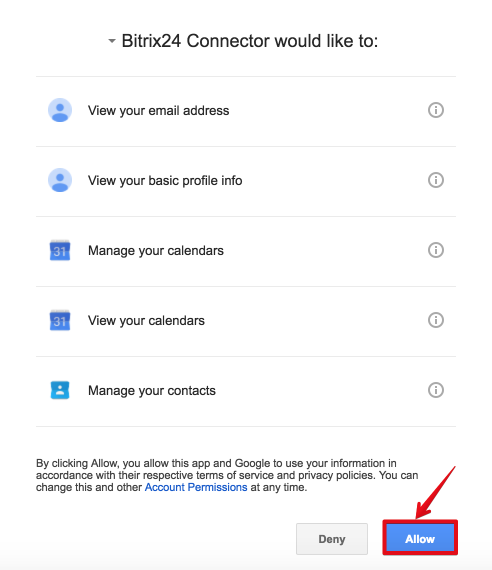 New connected Google calendar will be marked as synchronized in the connected calendars list, with the last synchronization time stamp: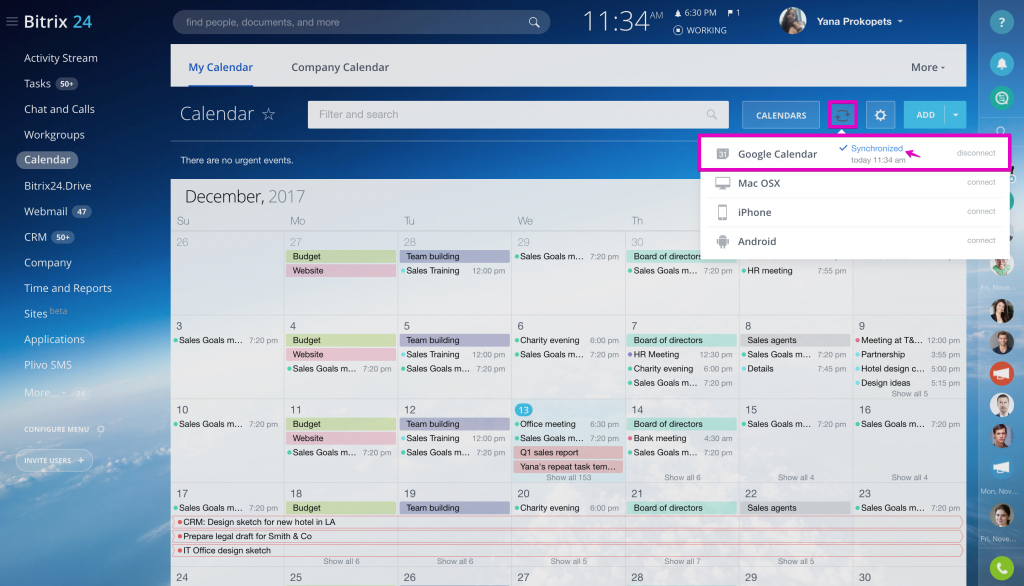 Google Calendar and Bitrix24 synchronization works both ways.

Important: a special calendar is created in Bitrix24 calendar list for events exported from the connected Google calendar. If you want events from Bitrix24 to be synchronized to your Google calendar – please select Google calendar in the new event form: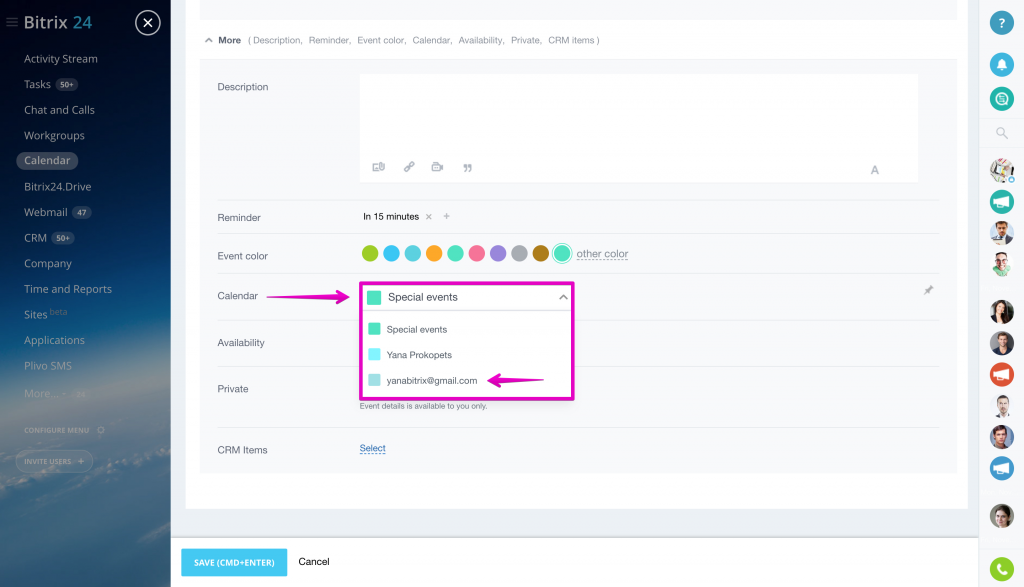 The events added to Google calendar in Bitrix24 will automatically appear in the connected Google calendar: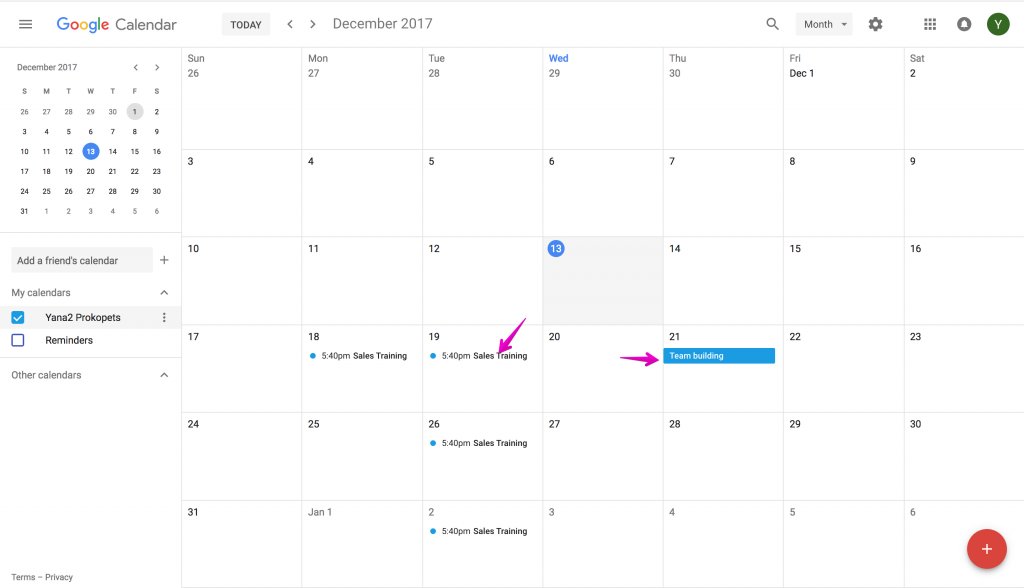 *If you had Bitrix24 & Google Calendar synchronization configured before (old method), we recommend to reconnect it.