Smart follow mode can be switched don\off in your Activity Stream.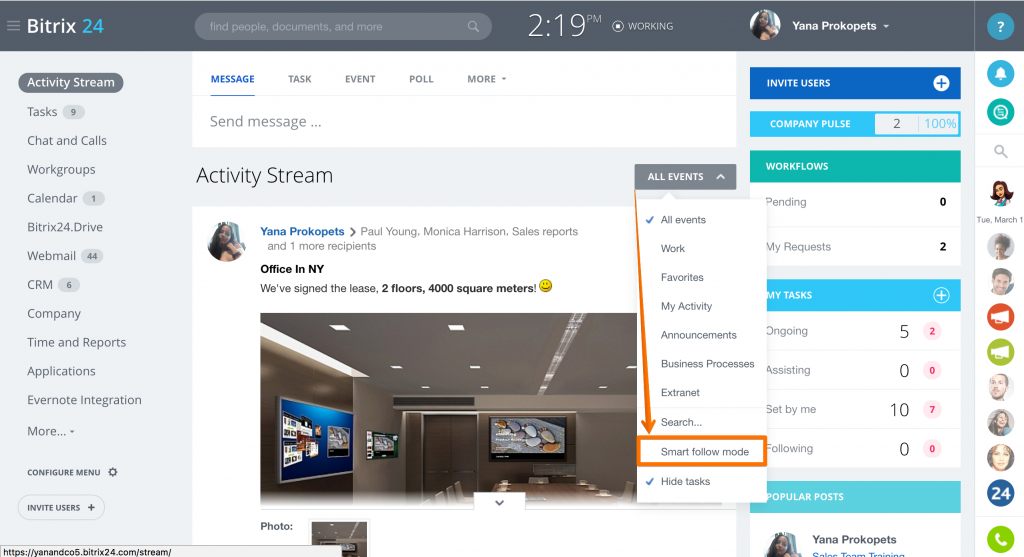 By default, users follow all topics in the Activity Stream – that is, whenever a new post is made in a topic, the topic pops back to the top of the Activity Stream and the user can read what is new. Click Unfollow and the conversation will not return to the top of the Activity Stream when new comments are posted.
Smart follow mode reduces 'noise' in the Activity Stream, allowing you to follow only conversations that are of interest to you. When smart follow mode is switched on, Activity Stream messages will be brought up only in case:
when you are the author of the message;
if you have commented on the message;
when you are added individually as message recipient;
if you have been mentioned in the message or it's comment.