Due to the Google policy changes, errors may occur when connecting your calendar, drive, and email from Google. There may also be errors in the operation of Bitrix24.Market apps that require authorization in Google.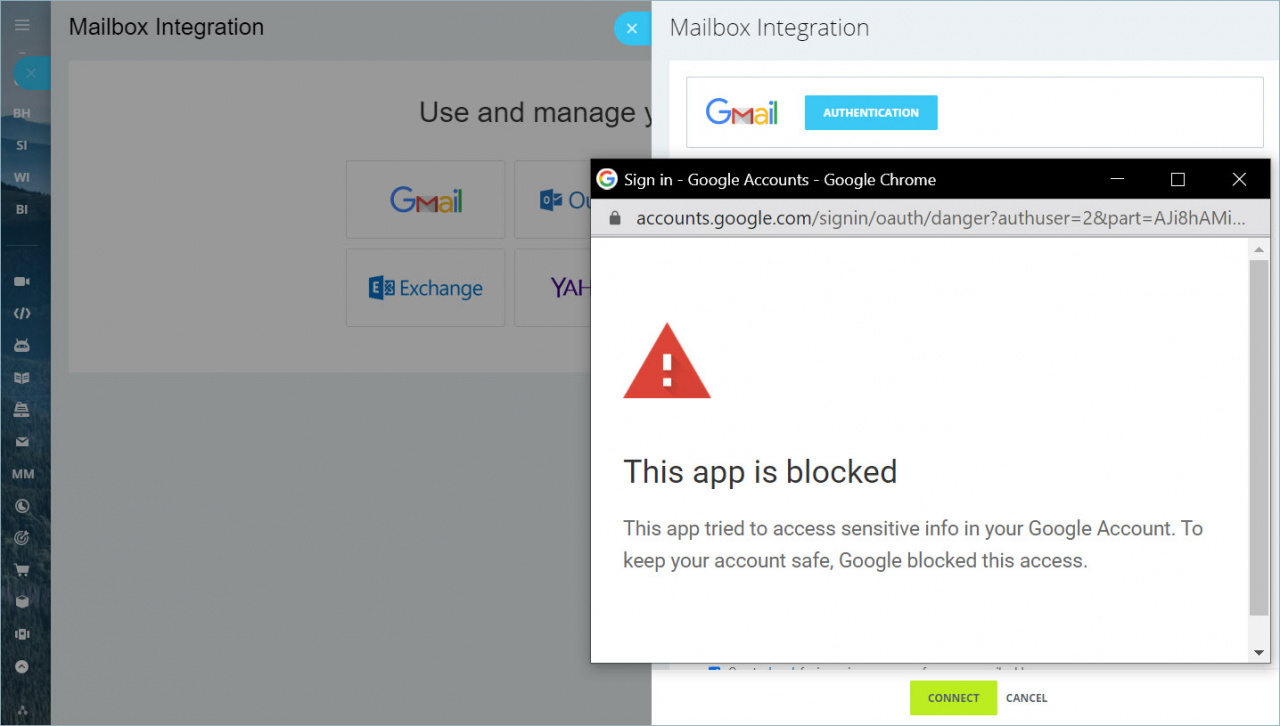 We are trying to get the issue resolved as quickly as possible.
If you are already authorized in Google via Bitrix24 and use the services, do not log out of the current authorization. There will be no difficulties for current users with the authorization connected. If you log out and try to log in again, this error may occur.