In Bitrix24 CRM users can create email templates for various CRM records: leads, deals, contacts or companies. This can be done in CRM>Settings>Email templates>add email template: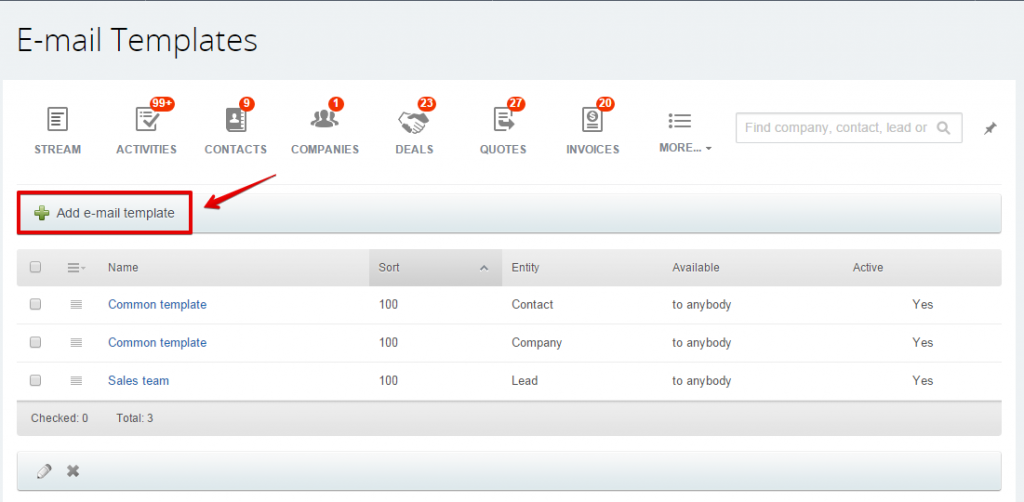 In the Email Template Parameters form there are 2 main fields that have to be filled:

- Name - template name;

- Entity - here you need to choose for which type of CRM records this template will be available. (e.g. if you would set entity=lead - this email template will be available only for leads.)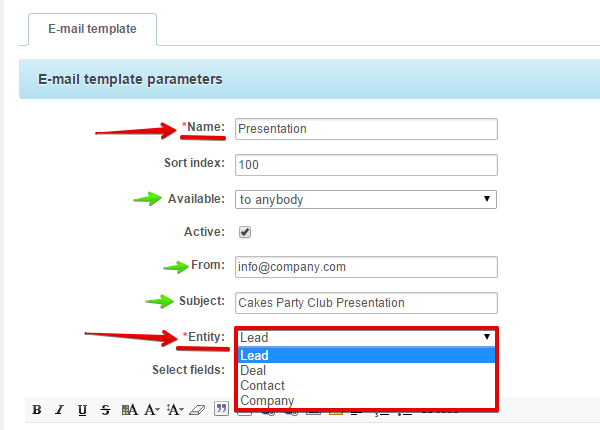 There are also several fields you may need to fill:

- available - set to whom the template will be available - to you only or to your colleagues as well (please note that this option is available to account administrators only);

- from - set email address that will be shown to email recipient as sender's address;

- subject - email subject that will be sent to the recipient;

- select fields - this option allows you to extract the CRM record's information from Bitrix24 database and add it to the email: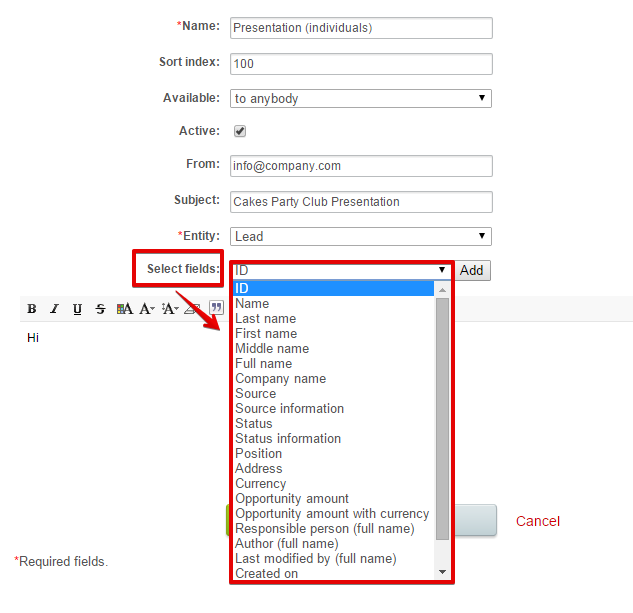 Important: the "select field" option can be applied only to individual emails (sent to individual CRM records - not in bulk). For example you can add field "responsible person" to the email template - the CRM record's responsible employee's name will be substituted automatically to the email template: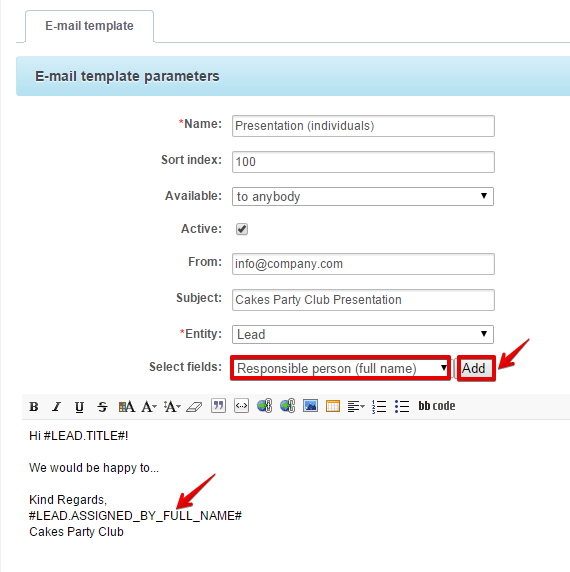 To edit the email template text - please use the visual editor tabs: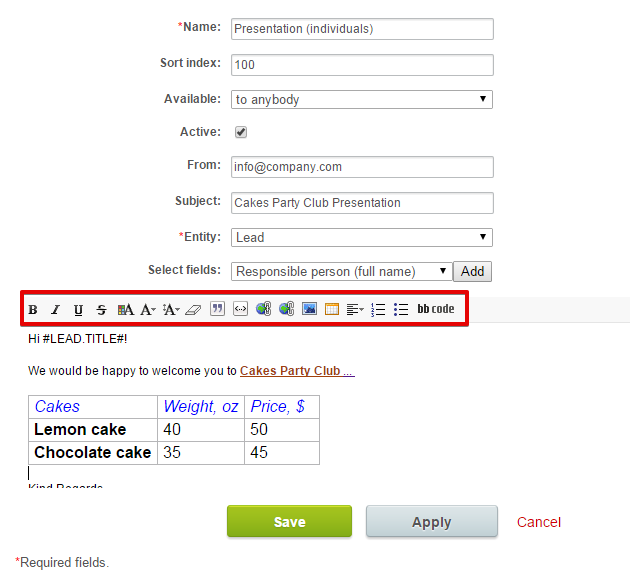 You can add signature to the email template - type the signature text into the template or\and add signature image with the help of image tab - please note you will need to insert the image path (link) into the form.
Note: current email attachment size limitation is 25 Mb, which means you won't be bale to send or receive emails in Bitrix24 CRM - whose attachments total size exceeds 25 Mb.