We have added another way to place a CRM form on Bitrix24 sites. The form can be linked to a button and opened as a slider or in a popup window.
How it works
Go to the CRM section > CRM Forms. Choose a form and press the Edit button.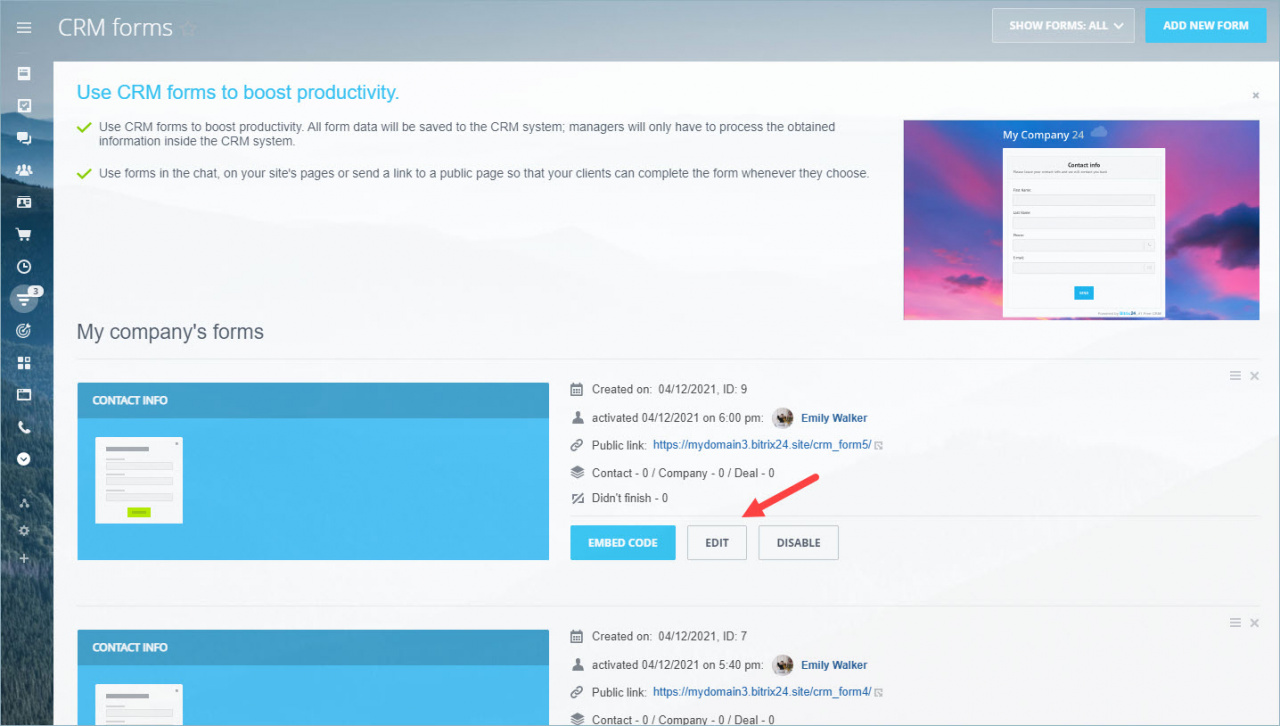 In the Form hosting section, select the Show form on button click option.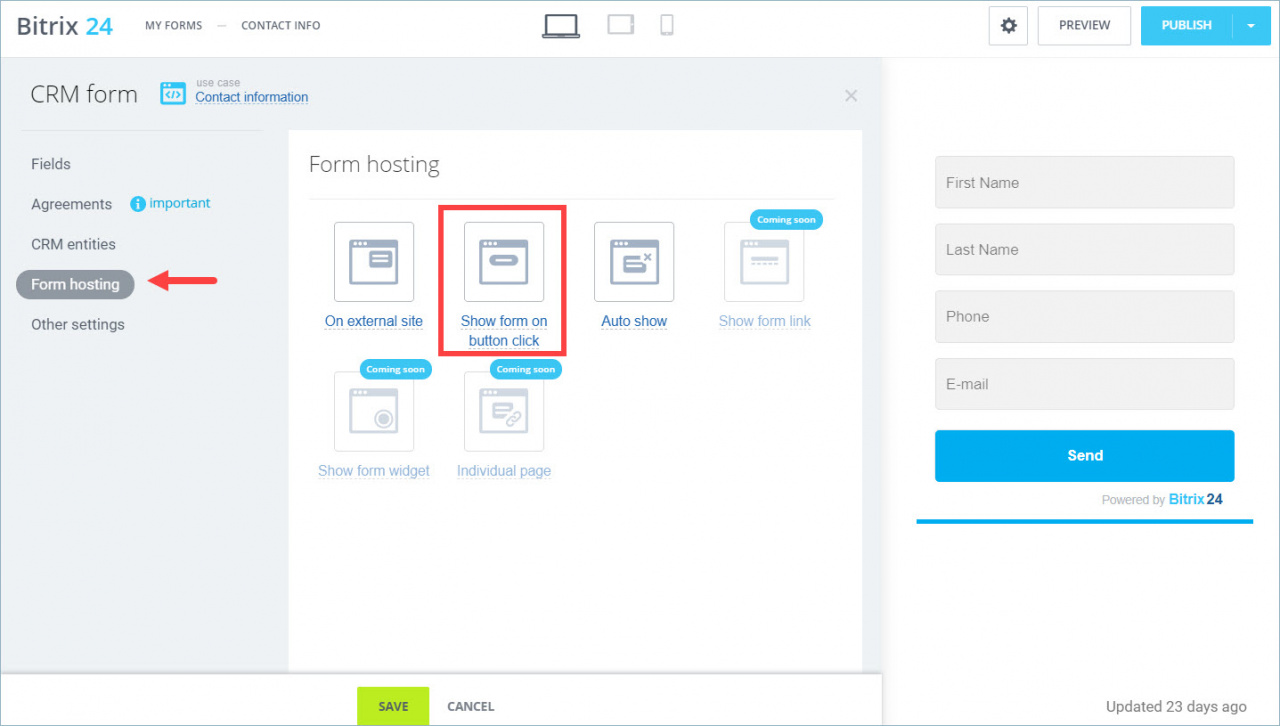 Make settings for the form: an alignment and a view type. Don't forget to save the settings.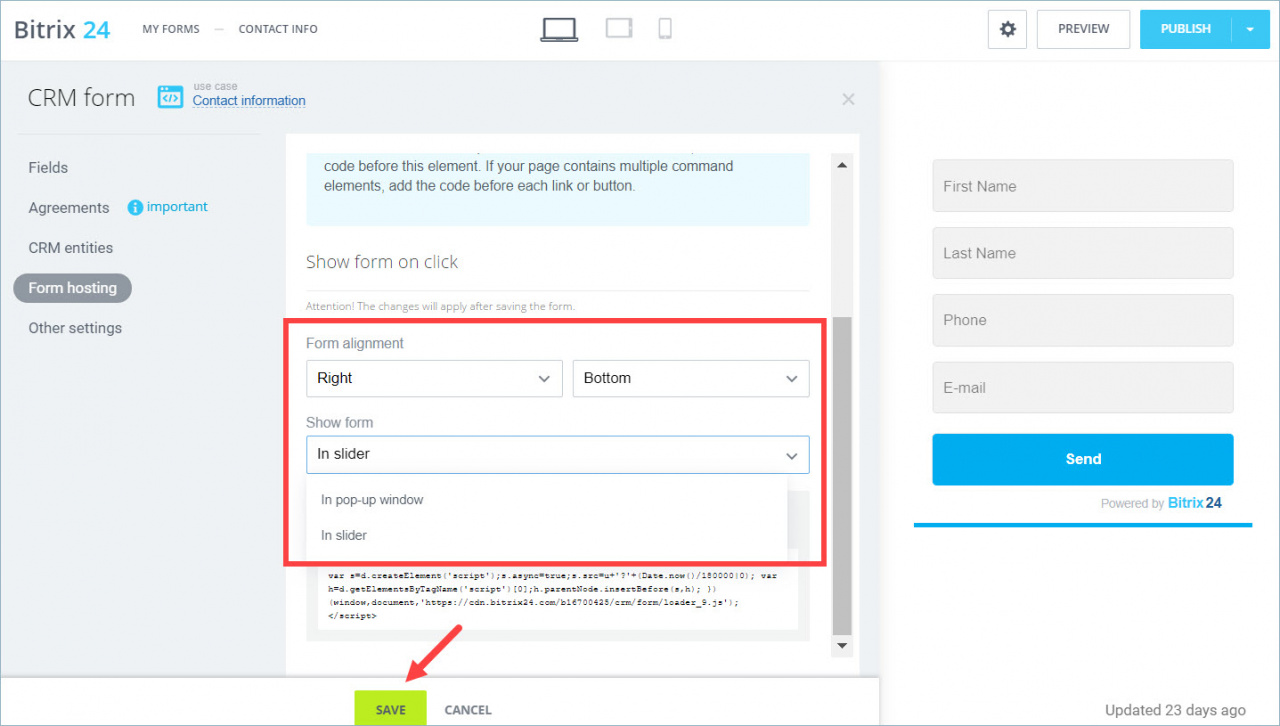 Slider takes up the entire height of the screen. This option is good if you have a form with a lot of fields.
Popup window is placed in the center of the screen and its size depends on the number of fields. This option is suitable for small forms.
Open your site page and click the button to link it to the form.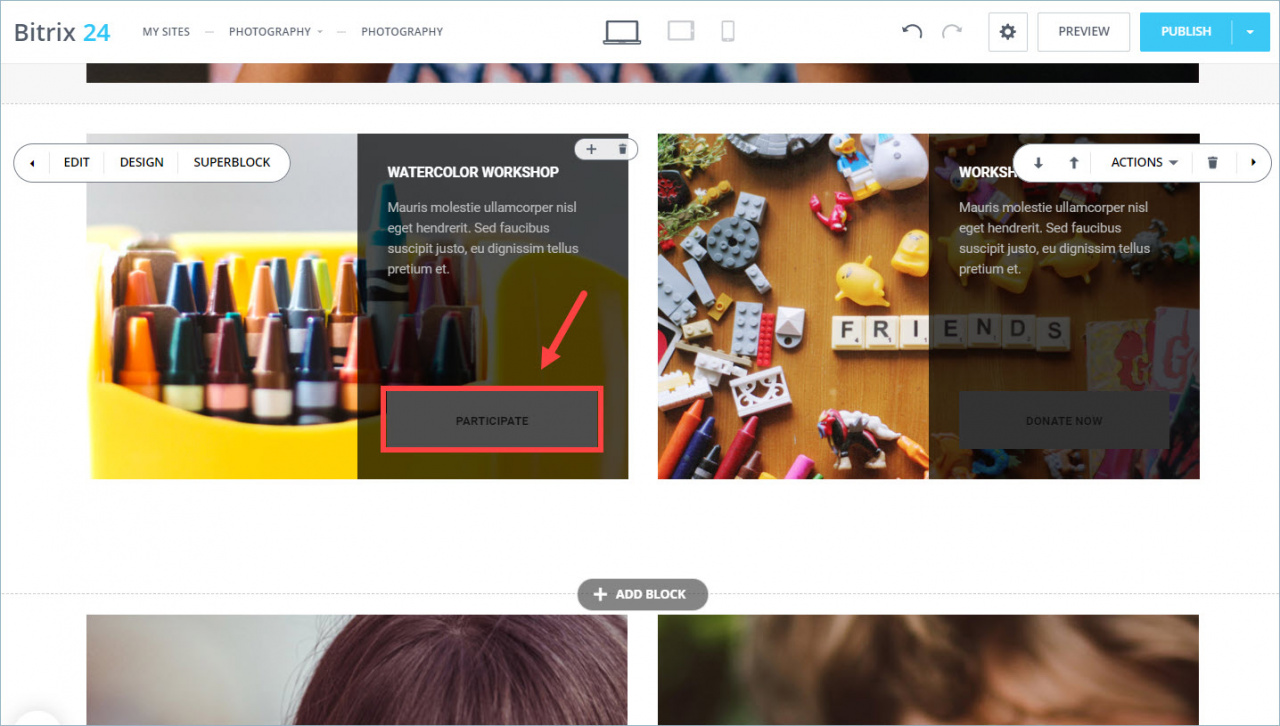 Press the Select button and choose the form. Save the settings and republish the page.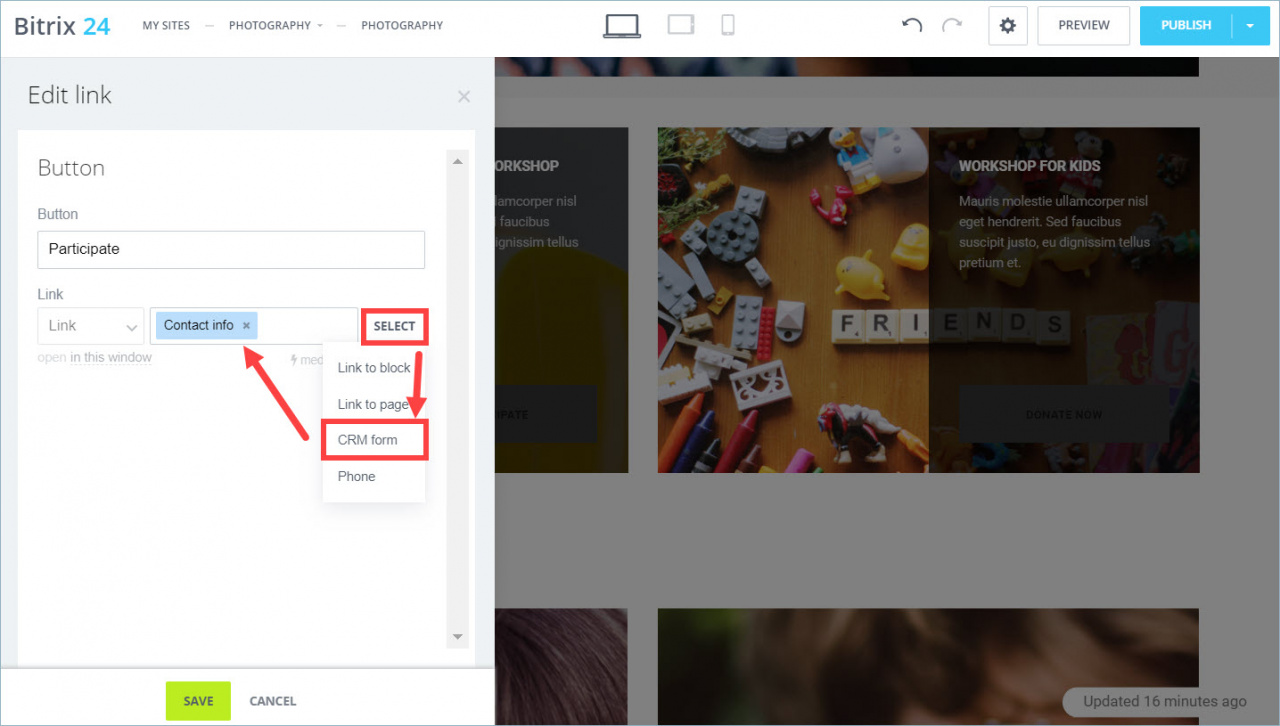 The form will appear after the button click.