If you need to delete or change automation rules, go to the Tasks and Projects section > Automation rules.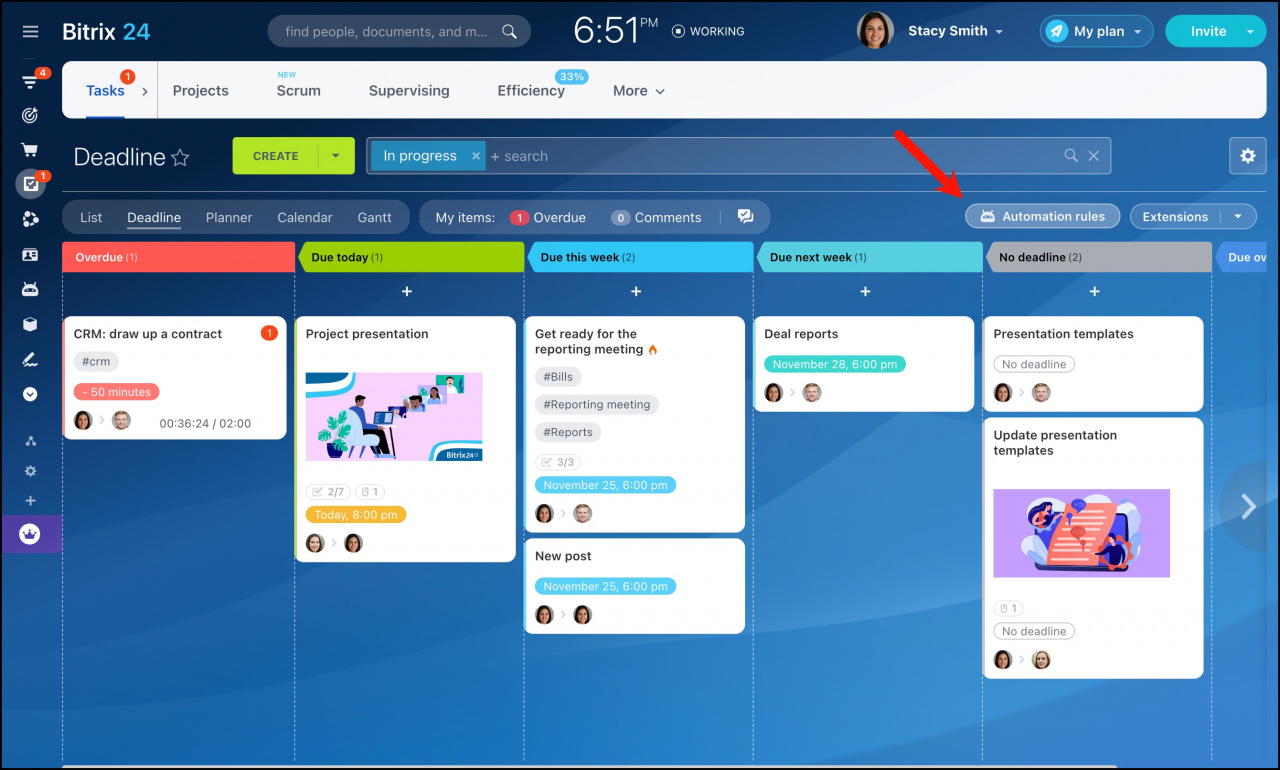 Click the cross to delete an automation rule and save the changes.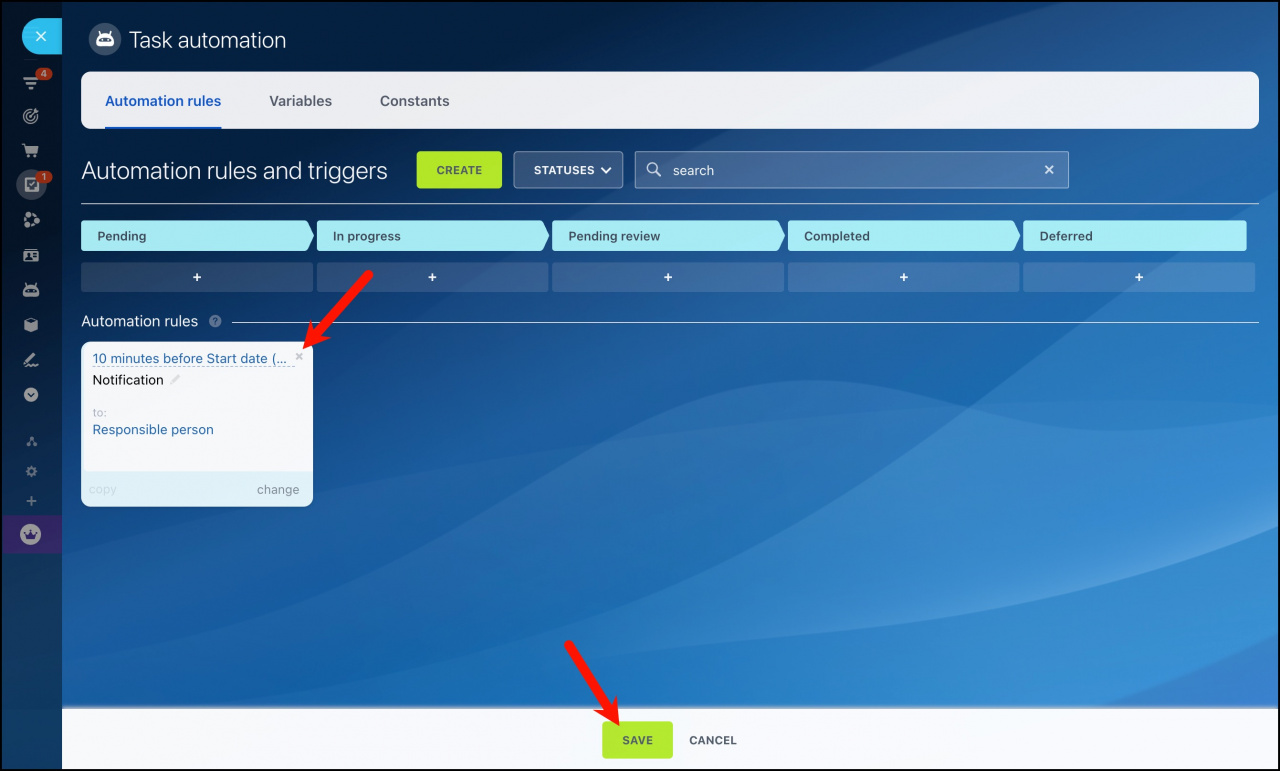 Automation rules can be configured for Projects, Planner, and Task Statuses. Only an administrator or a project owner can delete automation rules in a project.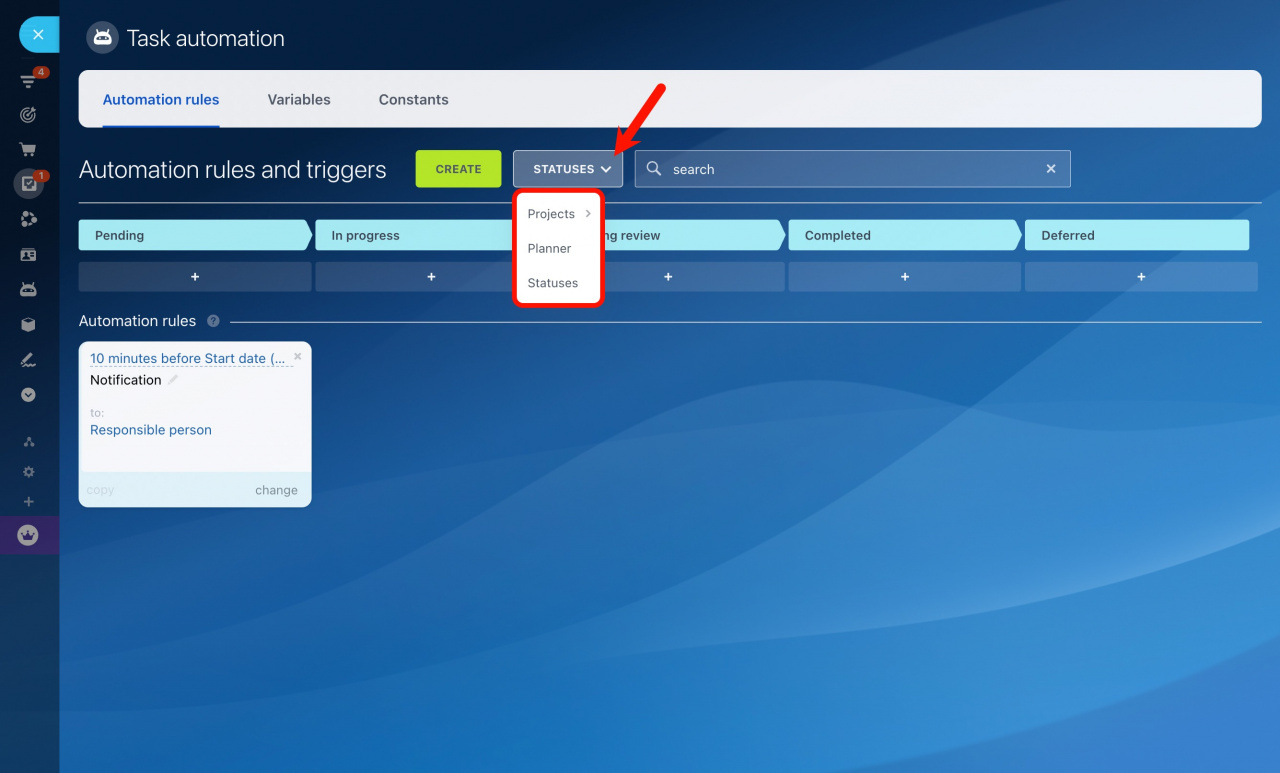 Recommended articles: