In the document template settings, we have added a new option - Item list. It is needed for you to choose whether to display only products, services or both elements in the printed document.
In Bitrix24, there is a document as an entity, such as a delivery receipt or sale document, and there is a printed form of the document, which is created according to a certain template. The Item list option affects only the printed form of the document, i.e. the information that goes into the document file.
Let's say you are engaged in the equipment installation. In the deal, the manager specifies the product and the service: air conditioning and air conditioning installation. When finishing the deal, the employee prints two documents: the report of work performed and the invoice.
To customize an option, open the list of templates in the desired CRM entity. Then click the item menu and select Edit.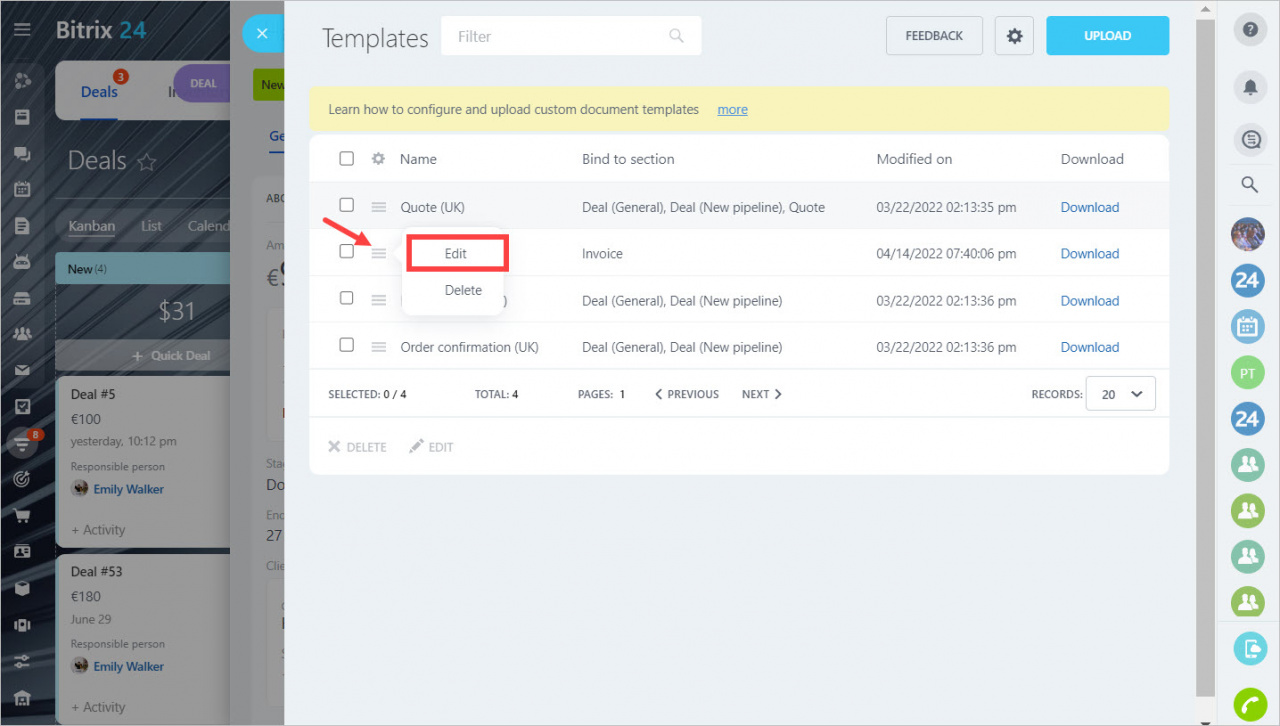 The Item list field is at the top of the page. Click on it and select the desired value. Don't forget to save your changes.
Only the selected type will be displayed in the document. If you selected Services, the products you added to the entity will not be displayed in the document. We recommend that you configure the standard act and bill of materials templates so that only services appear in the act of materials, and only goods appear in the bill of materials.