Mobile CRM has been updated, and now it includes more useful features of the web version.
Also, there are support articles in the Mobile app to help you figure out how to use the new options.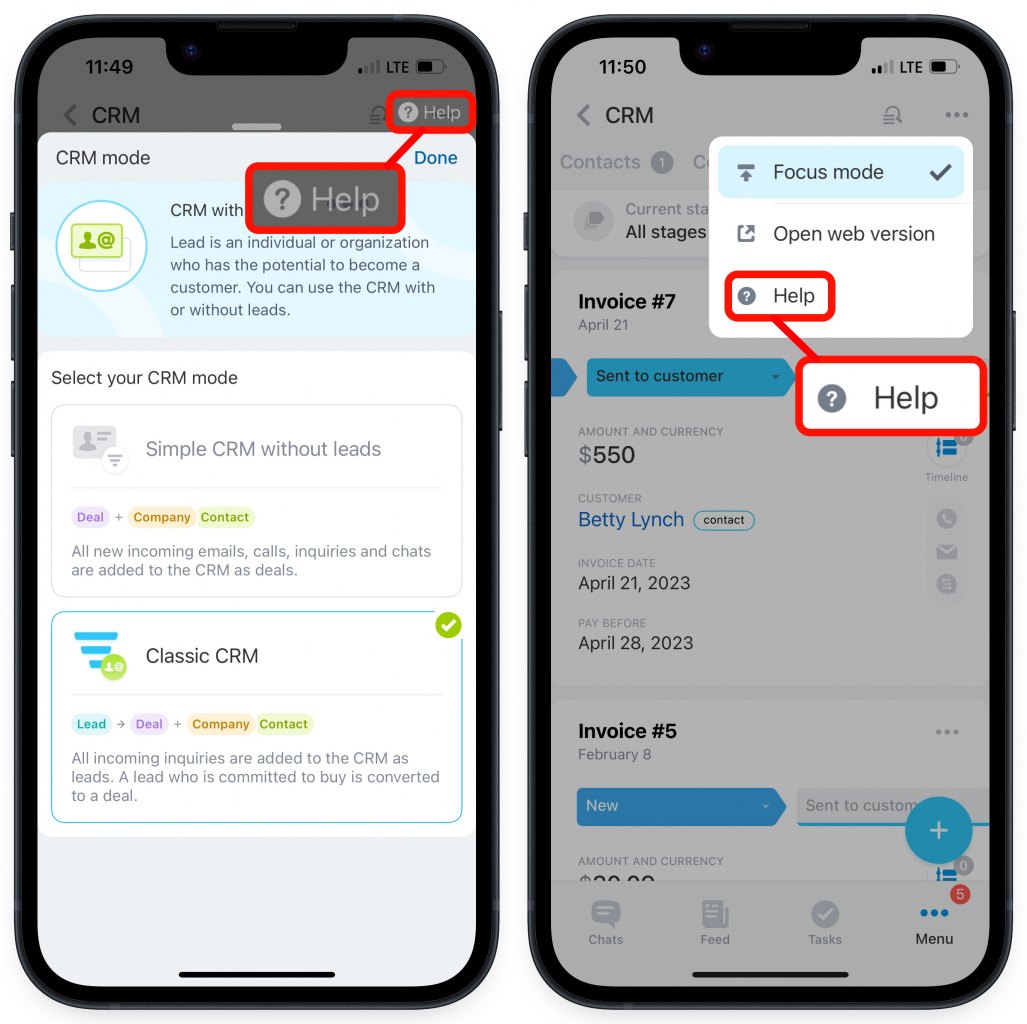 Work with leads, quotes, and invoices
In addition to deals, you can create and manage leads, quotes, and invoices in Mobile CRM. Fill in CRM entity form, add products, and track CRM activities in timeline.
Switch CRM mode
Now you can decide how to work with your clients in CRM and select CRM mode (simple or classic) right in the Mobile app.
Create CRM entities from source
In Mobile CRM, you can create an entity based on another and move a customer through a sales funnel.
Generate documents in Mobile CRM
Generate a document from your own template and send it to your client from the Mobile app. Save your time and create a document during the meeting with a customer, even being out of the office.
Invite a customer to Telegram chat
Now you can connect Telegram to Bitrix24 right in the Mobile app. Send your client an SMS with a link to your Telegram bot and proceed with a chat room conversation. The communication history is saved to the corresponding CRM entity form.
Webmail in the Mobile app
Email remains one of the main channels of communication with customers. Now you can communicate with them by email in your mobile CRM. The correspondence history is saved in the customer form.
Proactive CRM
Proactive CRM in Bitrix24 mobile app will help you keep track of deals, even if you do not have a laptop at hand. Thanks to this sales concept, you and your employees will organize the work process better and complete all the activities on time.
Accept payment in the deal form
CRM.Payment is now available in Mobile CRM. Contact your client, accept payment, and track its status in the Mobile app anywhere at any time.