If you are a Bitrix24 Standard or Professional user, you now have access to multiple pipelines and sales funnels. Why is this important? Suppose, you run a car dealership. This means that you have multiple profit centers Ė you sell cars, parts, insurance, accept trade-ins and do repairs Ė to name a few.
The problem is that the sales process for new or used cars is totally different than one for selling parts or insurance. Setting up a test drive is an important stage for selling or leasing a car, but itís simply not applicable to insurance sales or oil changes, which donít involve multiple sale stages. Even when you sell a single product, upselling and renewals are usually treated as different pipelines.
Thatís why multiple pipelines and sales funnels are so handy. If you are using Free or Plus plans, first go to Subscription and click 'Upgrade' in order to activate 30 Day Bitrix24 Professional trial. Then go to CRM Settings>Start Point>Deal Pipelines or Deals and add a new Pipeline.
You can change sorting number here as well, if necessary. Then click Edit Stages and create new stages. Each pipeline can have different stages (you can customize stages names, order & colors).
Important:
now,
when you create a new deal, you should select which pipeline it should belong to
.
Please note that you won't be able to change the pipeline connection after the deal has already been created (there is no "pipeline" field in the deal form). You should either click "add pipeline" from the "All deals" view & choose the pipeline for the new deal, or open particular pipeline list & create a new deal inside.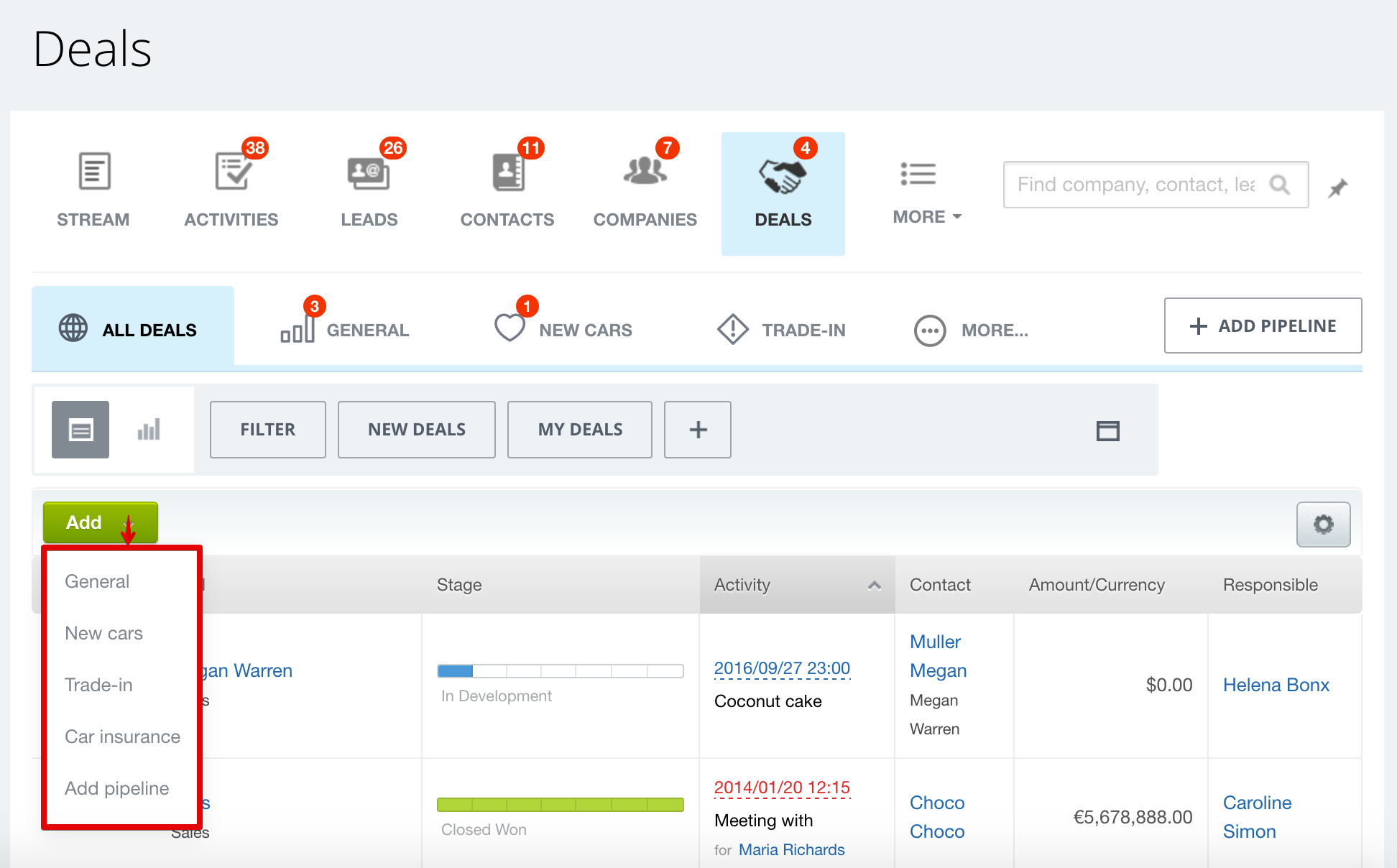 By default, all users have "General" pipeline. Bitrix24 Standard or Professional plan administrators (or users who have option "user can edit settings" in CRM Settings > Access Permissions enabled) can add custom pipeline in CRM Settings.
On the deals page users will see pipelines list, which consists of:
All Deals: all deals of all pipelines in a common list.
General: deals of "General" pipeline, the default pipeline. If you were using Bitrix24 before the multiple pipelines option has been added, all of your old deals are collected under this pipeline. You can edit General pipeline stages in CRM Settings, but you cannot rename it or delete.
Custom pipelines: new pipelines you have created (please find all pipelines you have created under "More" tab).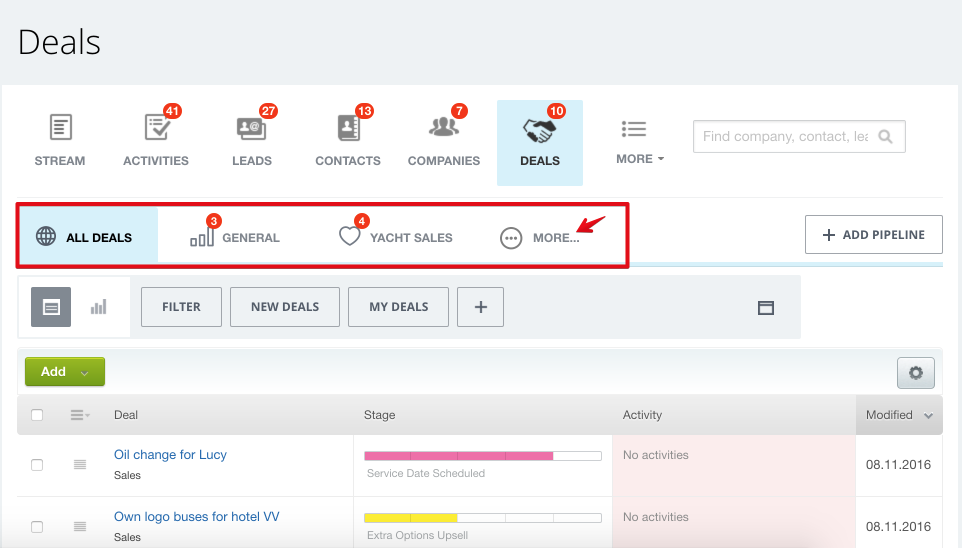 You can customize deal form for each pipeline, for that click add new deal & choose pipeline, configure form & save (or save for all users).


Important:
you can configure
access permissions for each pipeline
in CRM Settings > Access Permissions > Edit Role (access can be configured for different actions such as read, add, update, delete, export, import deal pipeline and it's stages).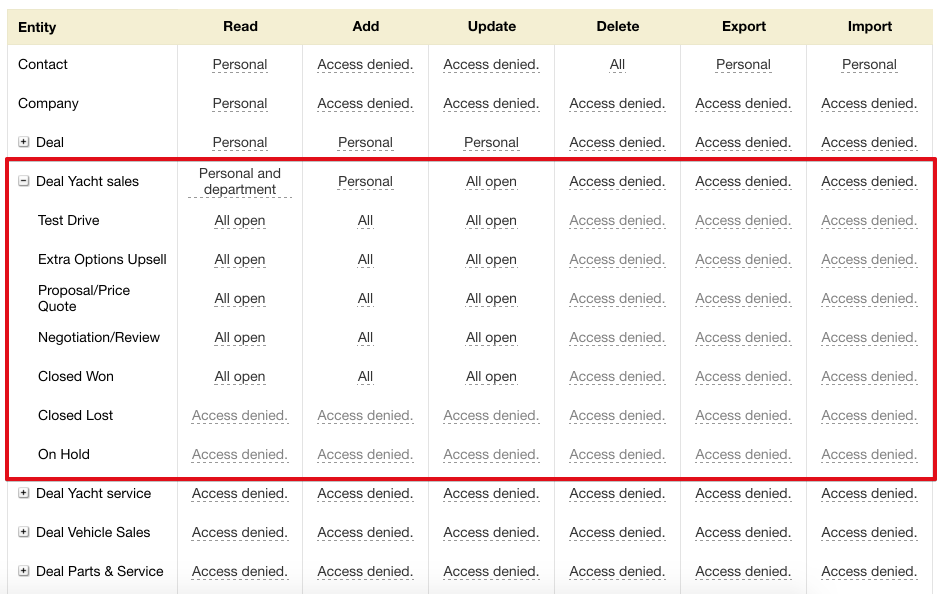 After you do that, you can go to Sales Funnel and select which pipeline you want to build the funnel for in order to analyze your sales process and estimate future sales.
Important: multiple pipelines & sales funnels are available for
Bitrix24 Standard or Professional plan
subscribers.
Bitrix24 Standard plan users can have 2 pipelines, one of them is "general" (default pipeline), and another is custom pipeline which can be created in CRM Settings.
Bitrix24 Professional plan users can have unlimited number of pipelines.