Feed is a great place to discuss ideas. You can convert Feed post or comment to a task. Click More > Create task. The contents of the post/comment will be automatically inserted into the newly created task.
After the task has been created, an automated comment will appear below Feed post, informing all involved users that the task has been added. Also, you can click the View button at the top right corner to view the created task: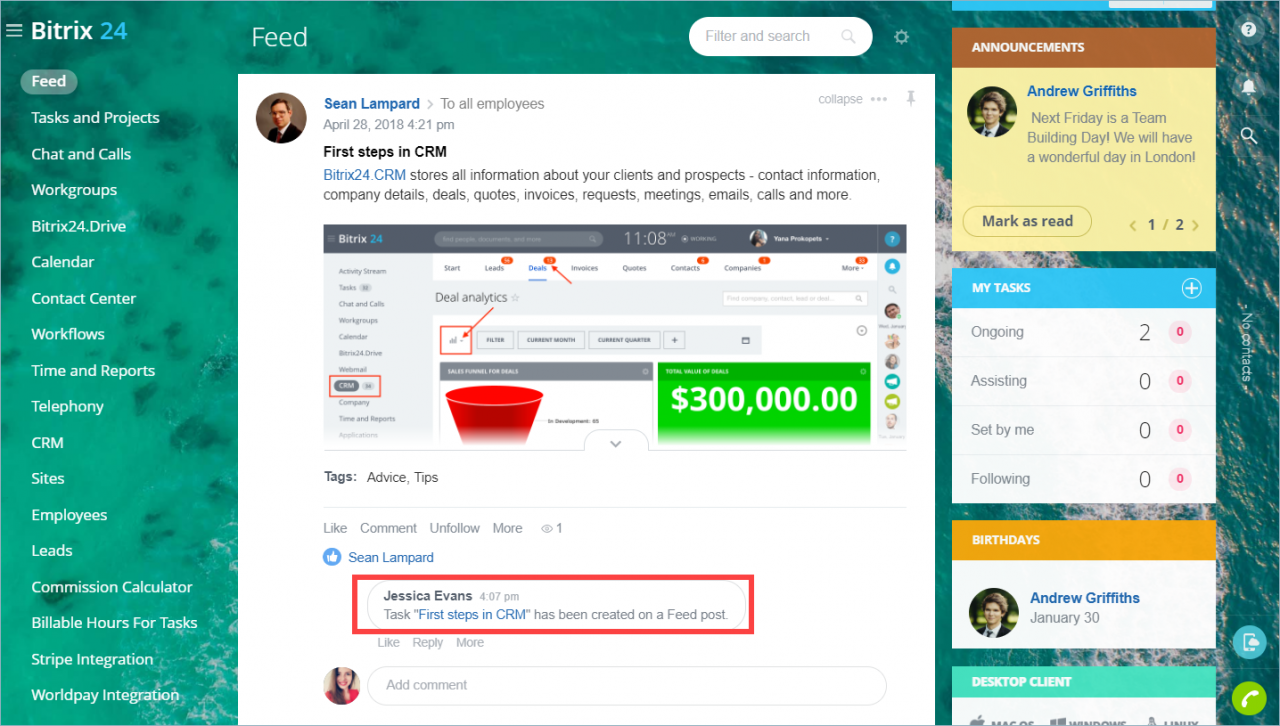 You can find this task among others in the Tasks section.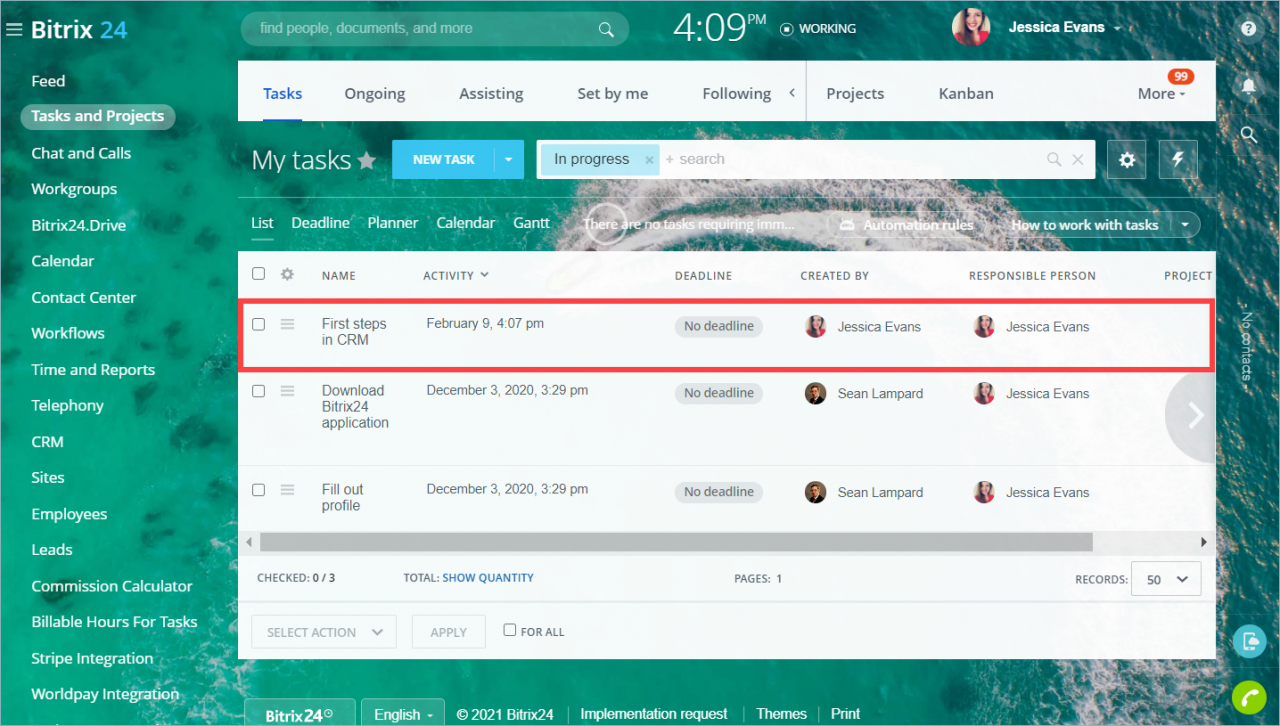 The created task will have no deadline. The person that has converted a post/comment to a task will be responsible for this task. So maybe you will want to edit the task after a successful conversion.