Activity Stream
is great for discussing ideas but when it's time to act you need to switch to tasks. Now you can convert any post or comment to a task. Simply click 'More' and select Create task. The contents of the post/comment will be automatically inserted into the newly created task.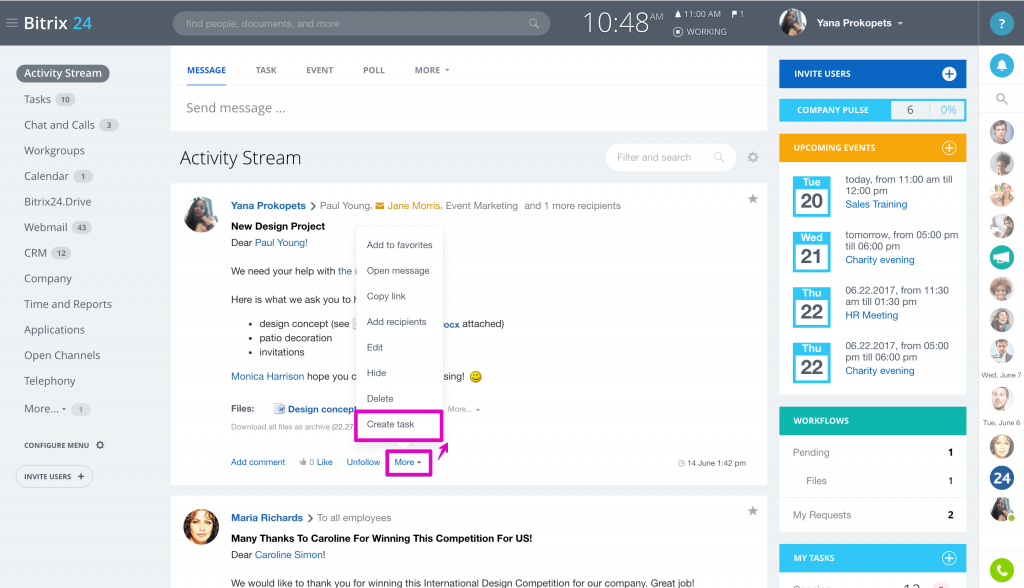 After the task has been created an automated comment will appear below the Activity Stream post, informing all involved users that the task has been added: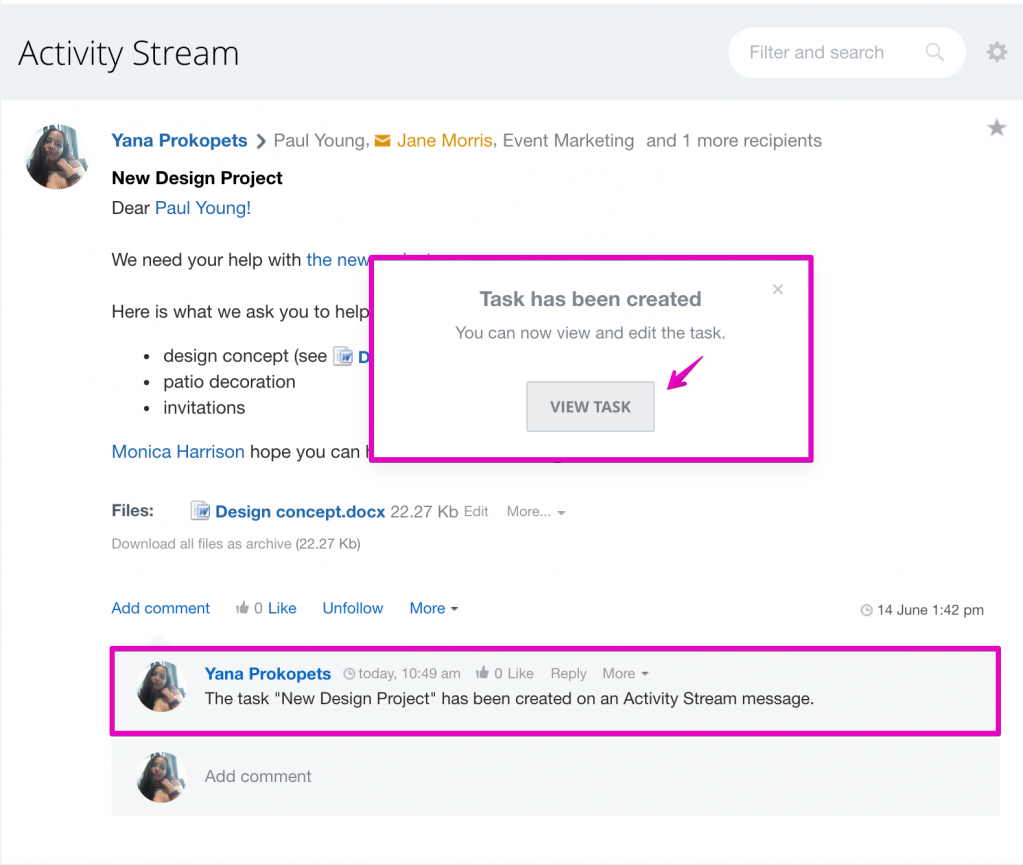 You can find this task among others under
Tasks > My Tasks.