Lists of Bitrix24 contacts, companies, deals, leads, quotes or invoices can be easily exported. First of all, make sure to switch to the List view mode. Otherwise, the export option won't be available. Click List: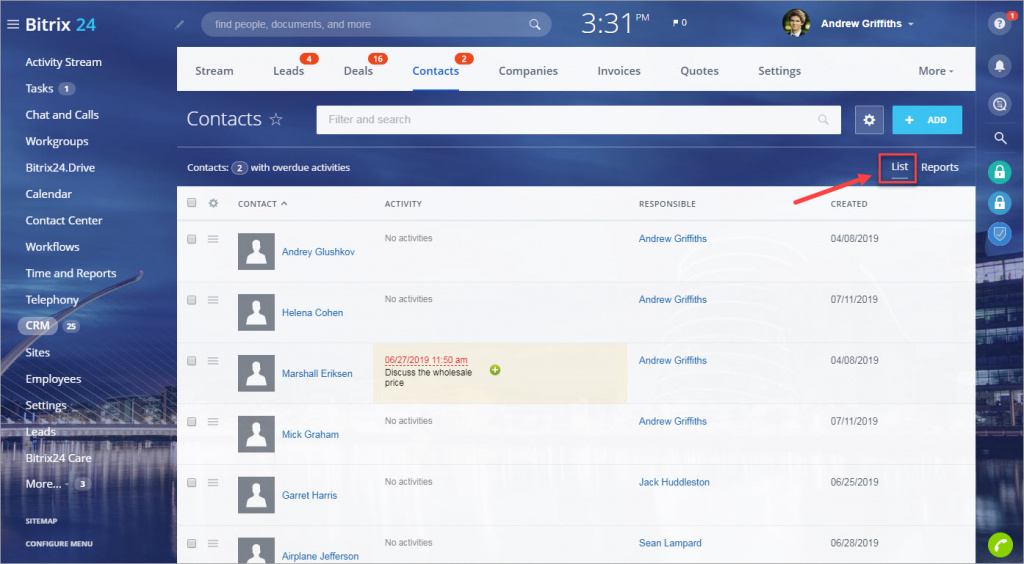 For example, choose one of the available export options for contacts by clicking the cogwheel button:
Important: you can export lists of CRM leads, contacts, companies, deals with custom fields values. Please note that CRM activities cannot be exported. Export is not available for product catalog.
Custom fields export
To be able to export CRM records (leads, contacts, companies, deals) with all fields values, including custom fields, you need to configure current CRM list view first.
Here is how:
go to the List view for your CRM records;
click the cogwheel button on the left top above the list:
Now selected fields are added to the list and can be exported.
Not all contacts have been exported
Probably several of your contacts have option Use in contacts export disabled. Here is how you can make all contacts participate in export:
Open Filter above the contacts list and add the "Mark for export" field:
Number of exported deals is more than actual number of deals
This happens when the deal has several products inside. E.g. if the deal has 2 products, such a deal will be displayed in the Excel export file twice.
Reports Export
You can export individual reports from CRM > Reports: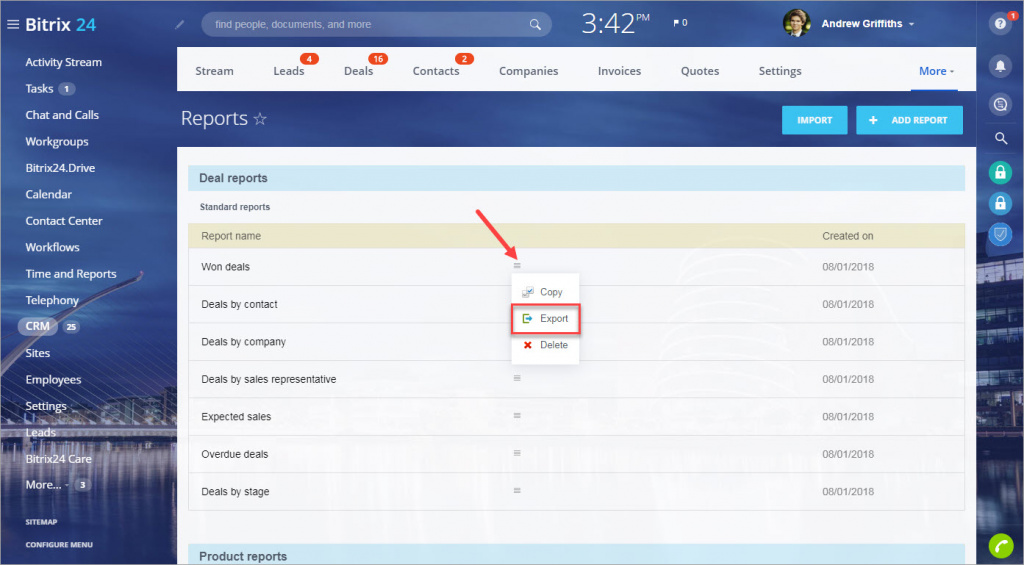 Important: bright analytical reports (reports view for leads, deals, invoices) cannot be exported at the moment.
Read more:
How to import data to Bitrix24 CRM