Lists can help you manage record-based data, such as suppliers' directories, product catalogs, expense items, etc. Moreover, you can process them automatically using workflows.
Only the account administrators can create lists in Bitrix24. In Bitrix24 On-premise version the lists are in the Services section.
Go to the Automation > Lists section. Click the green Create New button to create a new list: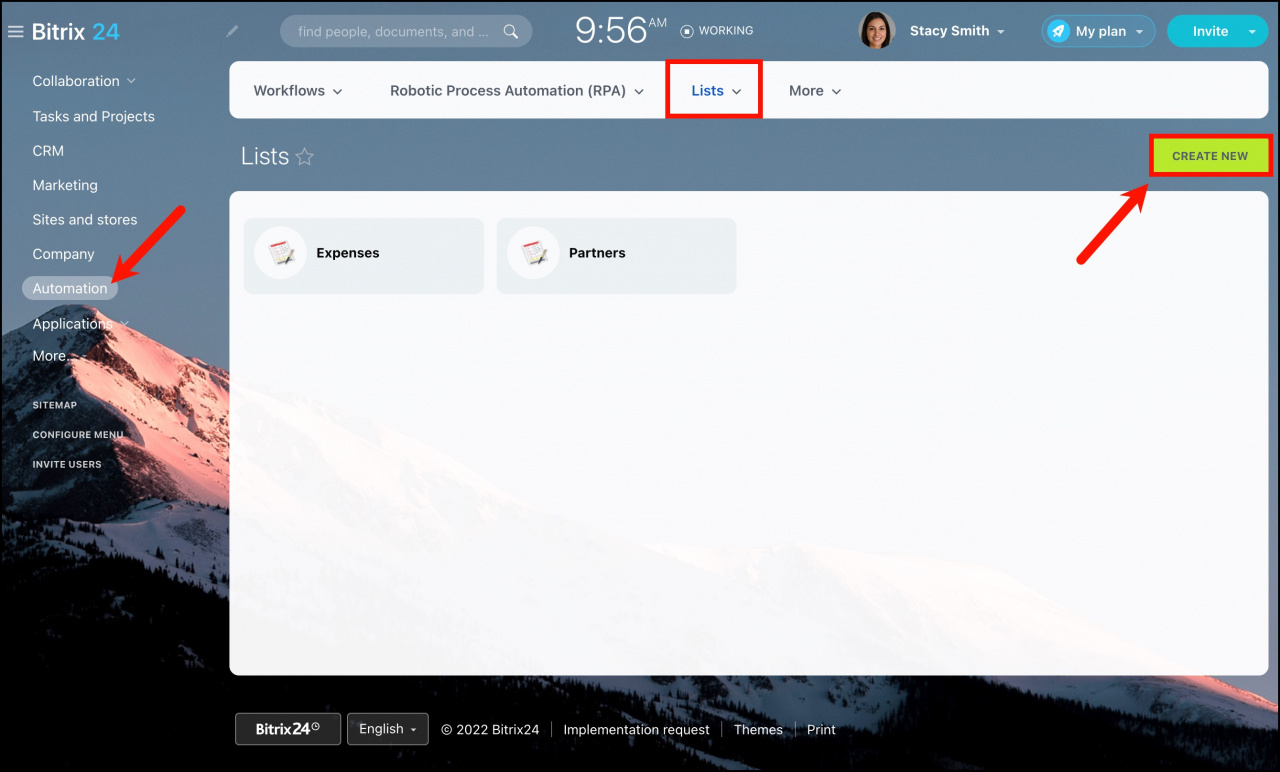 Settings
Specify the general list settings such as list name, description, sorting and image. The only required field on this page is the List name, other fields may be left unfilled.
The lower the number in the Sorting field, the higher the list is on the list of all the Lists.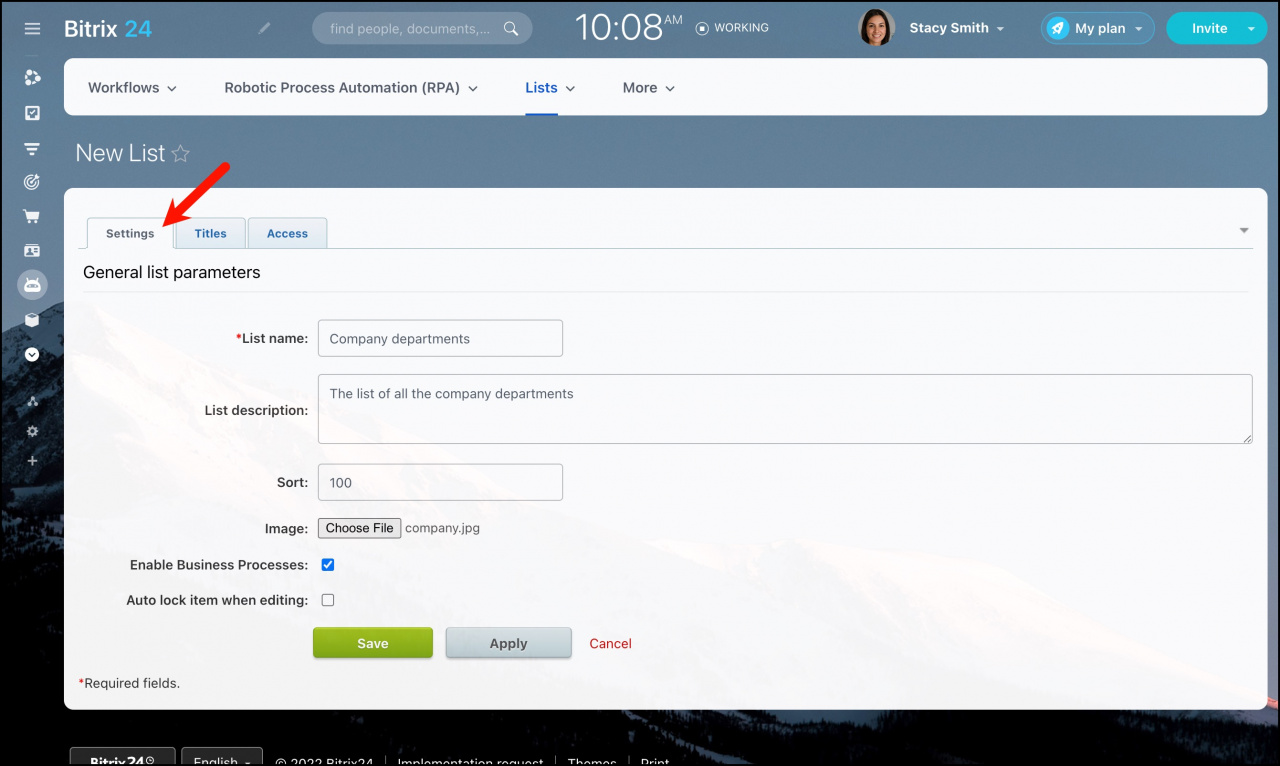 Enable Business Processes option allows you to run workflows based on this list.
Titles
Titles for list sections and elements can be customized here. The Titles section is useful when you need to have the names to be more meaningful with respect to the content. Consider the following example: when you create a list of your company departments, you can rename elements to departments, and sections to employees accordingly: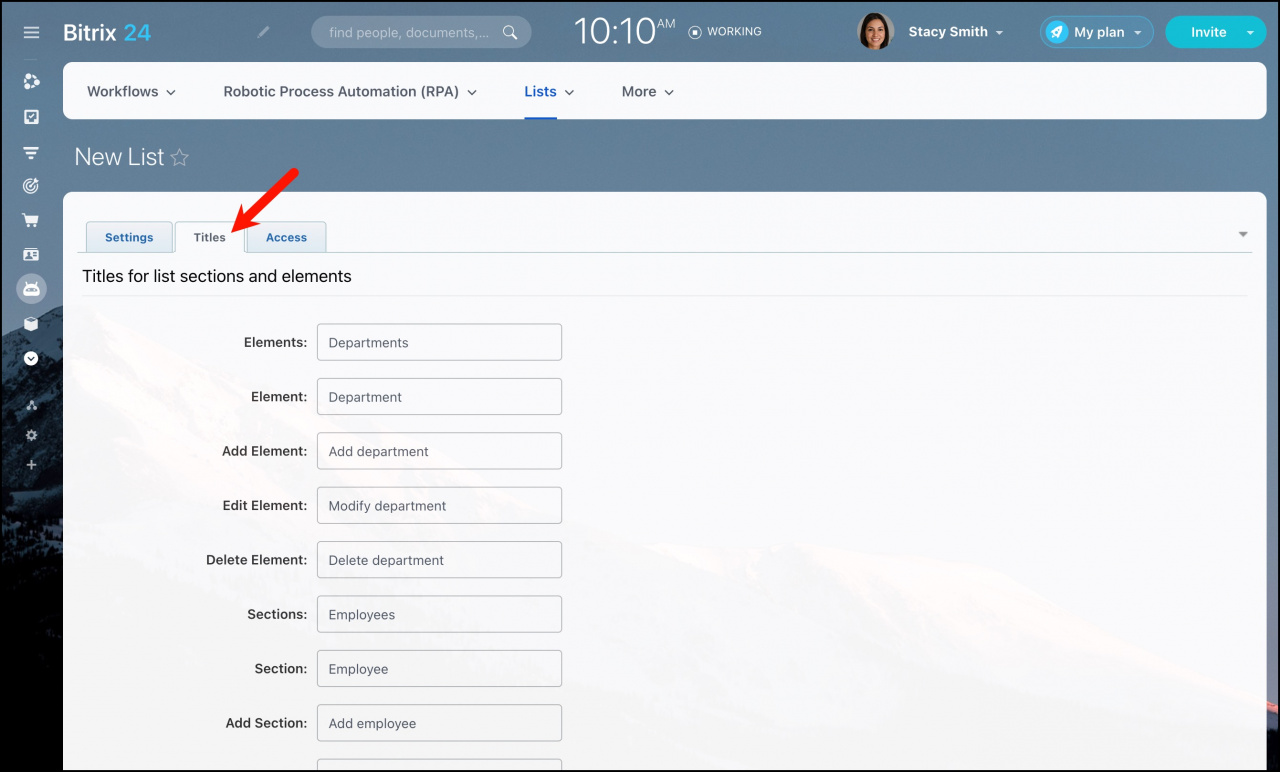 Access
Here you can grant access to list sections and elements. Click Add to select users, groups or departments and configure access permissions for the them.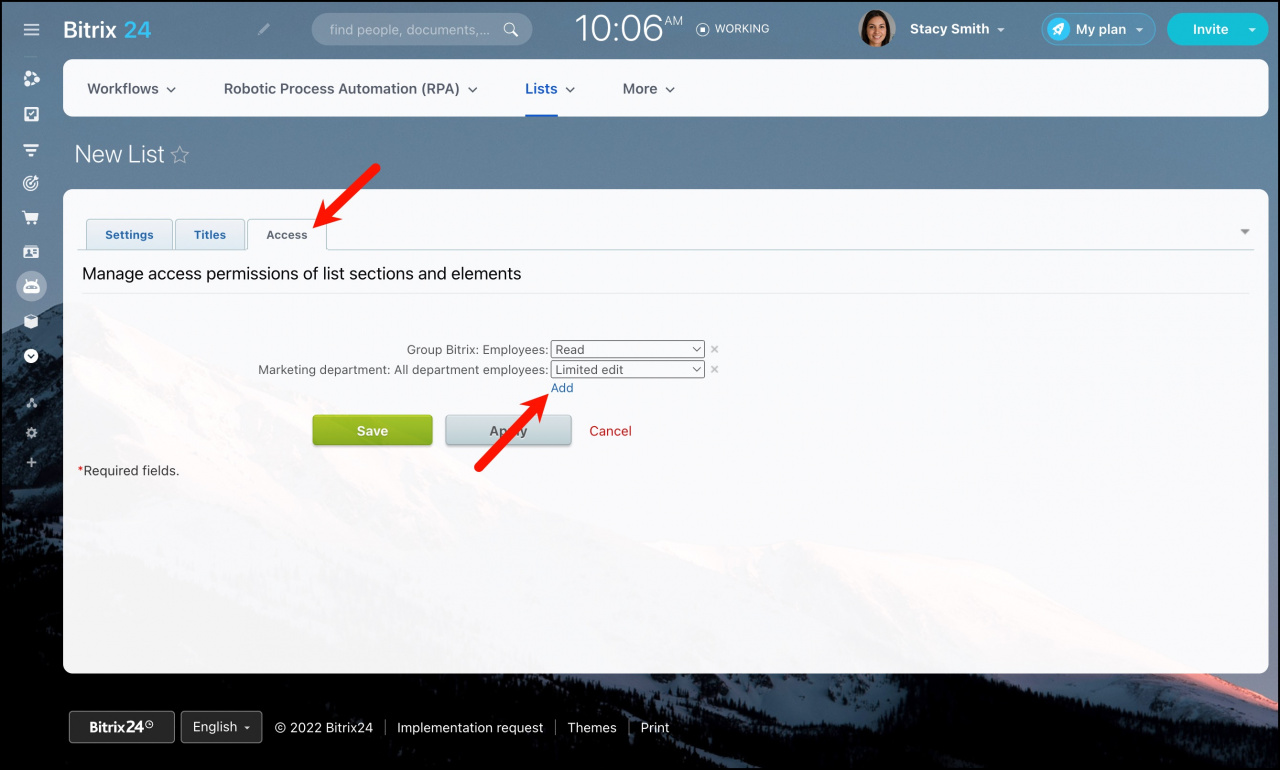 Access denied – you don't even see the list.
Read – you can only view the list.
View in Control panel – you can view the list elements.
Add – you can add elements to the list.
Create in Control panel – you can add elements to the list and view them.
Edit – you can add elements, edit the list and run workflows based on the list.
Limited edit – you can add elements, edit the list and run workflows, but you can't add or delete any sections in the list.
Full access – you have all permissions.
Recommended articles: