Many of you asked if itís possible to share your task templates with other users in Bitrix24 account. Now itís possible and easy to do. First, open new template creation form or edit the template you want to share with others.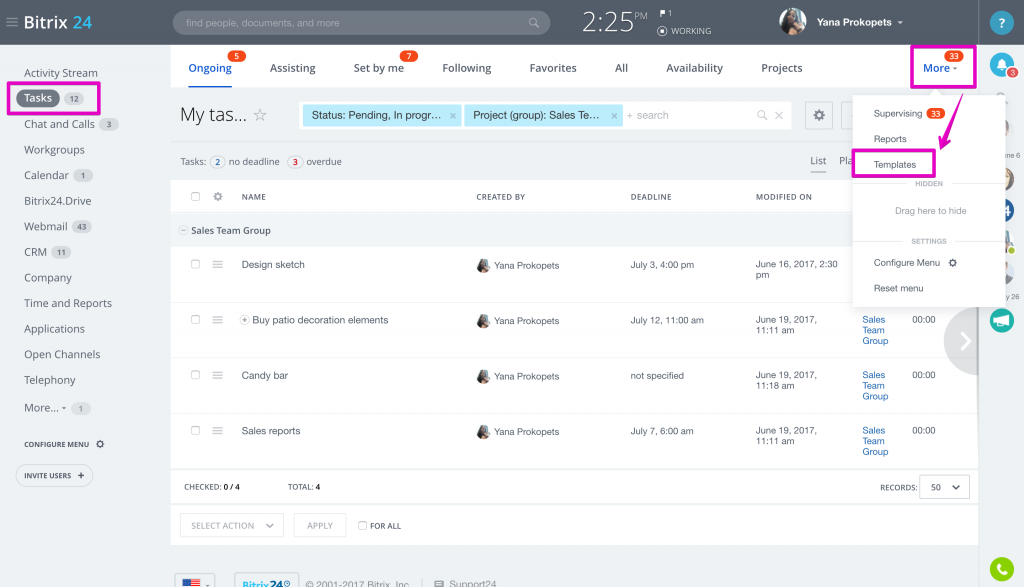 Then open the full form (click on
More
) and scroll to the very bottom until you see
Access Permissions
.
Now simply click
Add
and share the template with other users. Please note that you can give Ď
Read
í or Ď
Full access'
level:
Full access level allows to edit the task template.
Read only level allows to create tasks based on the template without being able to edit the template itself.