You can connect any folder of your Bitrix24 (My Drive or Company Drive) to your Newtork Drive from Bitrix24.Drive > Settings: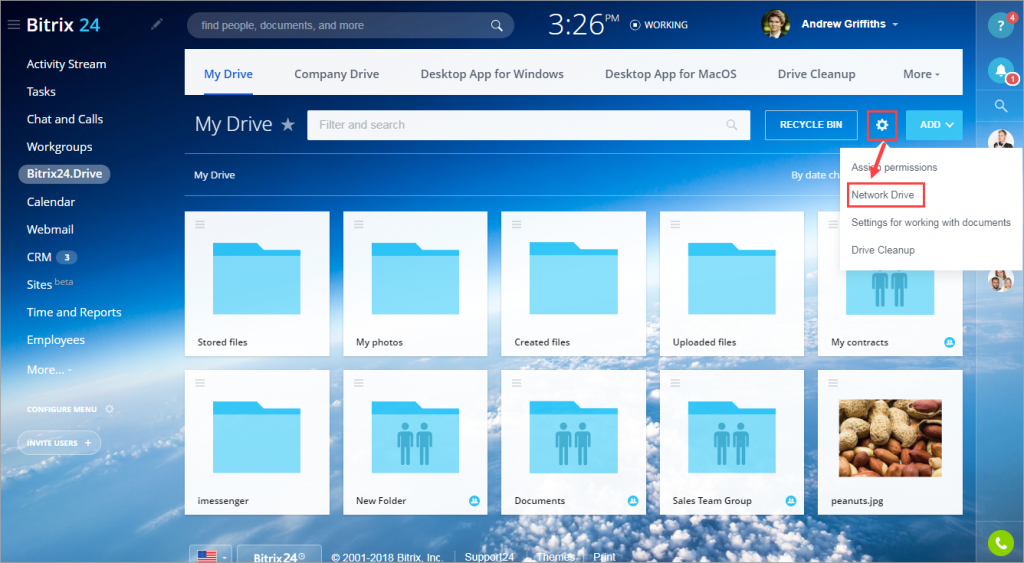 Bitrix24.Drive folders can be connected to Network Drive due to previously configured access permissions for Bitrix24 files. Important: in case you connect your computer's document library as Network Drive, you'll get business processes option available for these documents in Bitrix24.
Connecting The Library in Windows XP or higher
After you click on "Network Drive" option is Settings, copy the address shown in the "Use this address to connect:".
Open the Start Menu > Run > cmd and insert address that you've copied in the step above. You need to insert it right after net use z: (z or any other letter of your network drive, e.g. q)

Click Enter, add your Bitrix24 account password & click Enter again.
Connecting The Library in Mac OS and Mac OS X
Select Finder Go > Connect to Server command;
Type in the library address in "Server Address":