From now on you can create recurring invoices for subscription or retainer based businesses. The invoices can be sent to your clients with any set frequency.
Recurring invoice can be added same way as simple invoice - with the help of "Add invoice" option.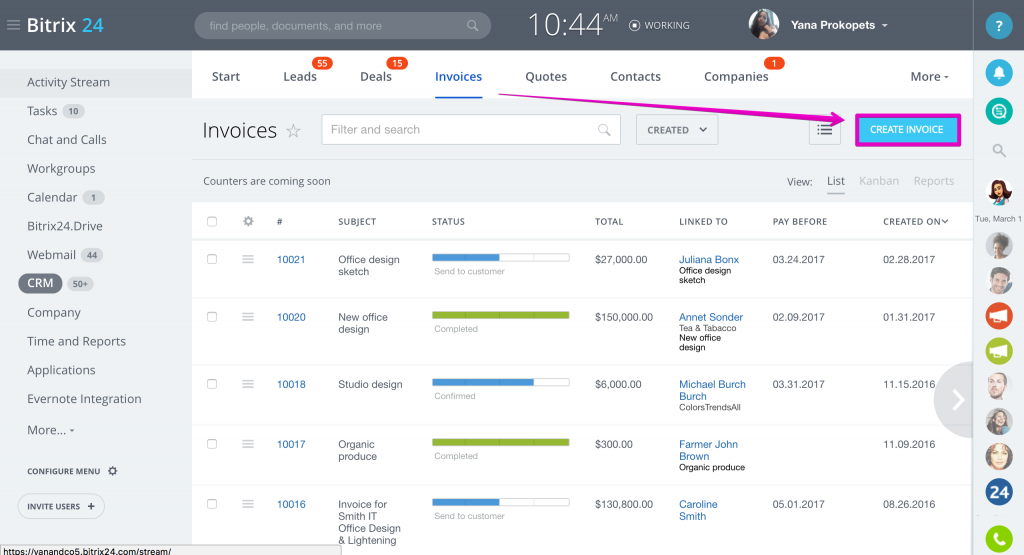 To make a simple invoice a recurring one, you need to enable option "make recurring invoice".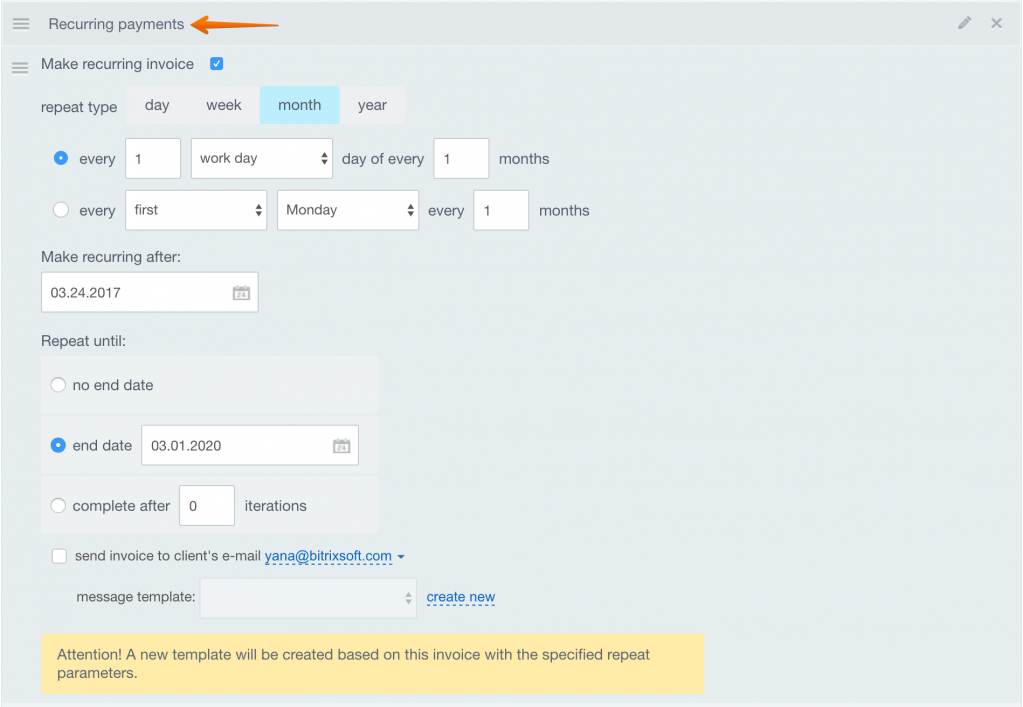 Configure recurring invoice parameters:
Repeat type (particular day, week, month, year)
Make recurring after
Repeat until (you can set end date or set a number of interactions after which invoices won't be created any more)
send invoice to clients email (you can use email template here)
Saved recurring invoices templates can be found under Invoices > Recurring.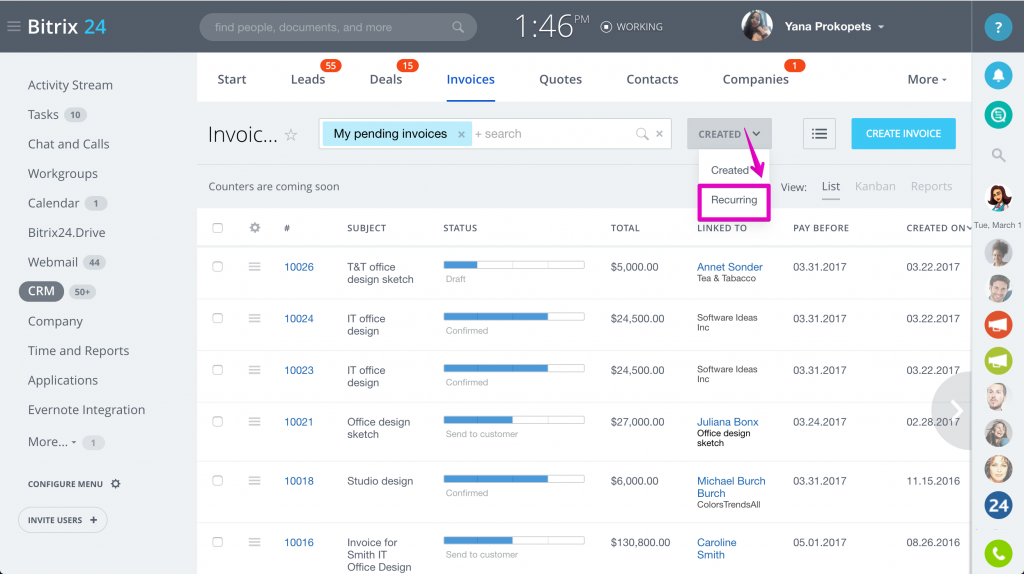 The difference between Created & Recurring section is that invoices generated by recurring invoice template will appear under Created section (together with other non-recurring invoices), when Recurring section will have only templates (for recurring invoices) listed.
How it works: when the time comes for the new invoice to be created - it will be automatically added based on the recurring invoice template parameters. All new invoices generated by the template will appear in Created Invoices - each with unique ID number, issue date & initial status.
You can always check the number of issued invoices in the recurring invoice template field.
In case you have enabled "sent to client's email address" option - the invoice will be automatically sent to your client (within chosen email template).