Calendar Views
First, you can switch between
Month, Week, Day
or
Scheduler
view for your calendar.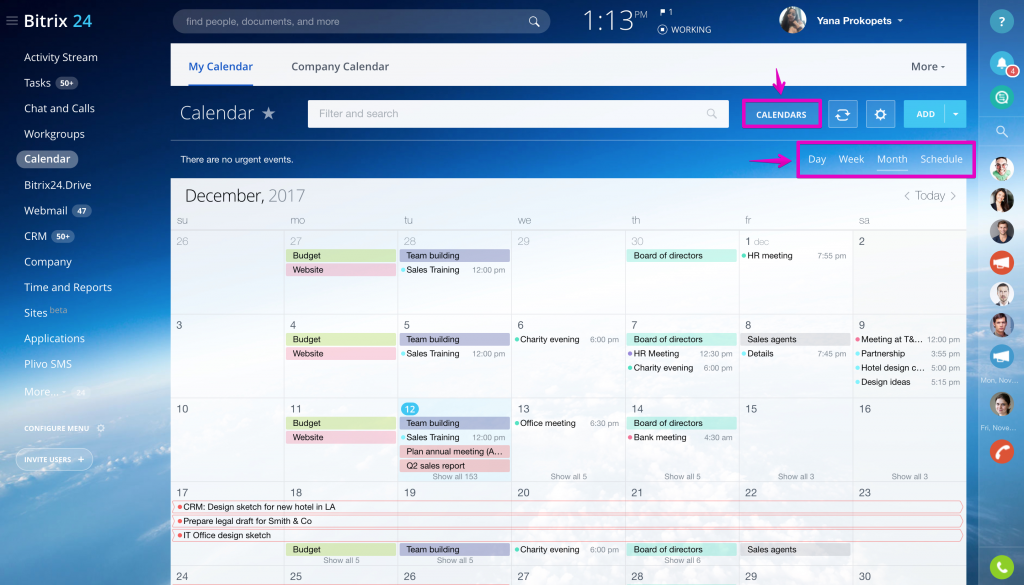 You can also set different views for your Calendar page: your own calendar, your tasks, configured calendar or several calendars' events at once - click on Calendars tab to open calendars configuration slider: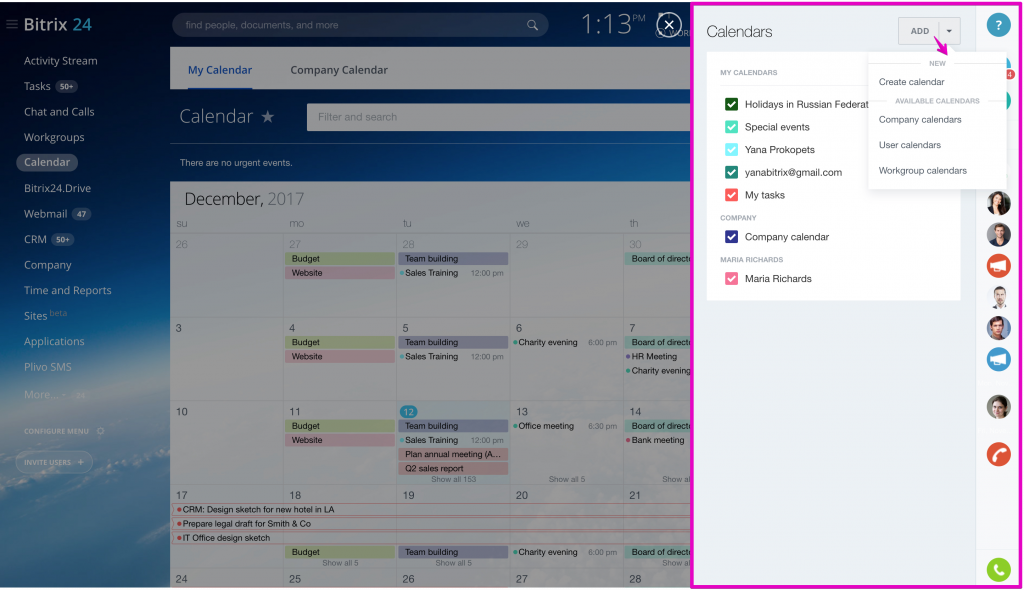 Add New Event
Use blue
Add
tab to add a new event (opens full event form by default) or click on any calendar table day to open quick event form: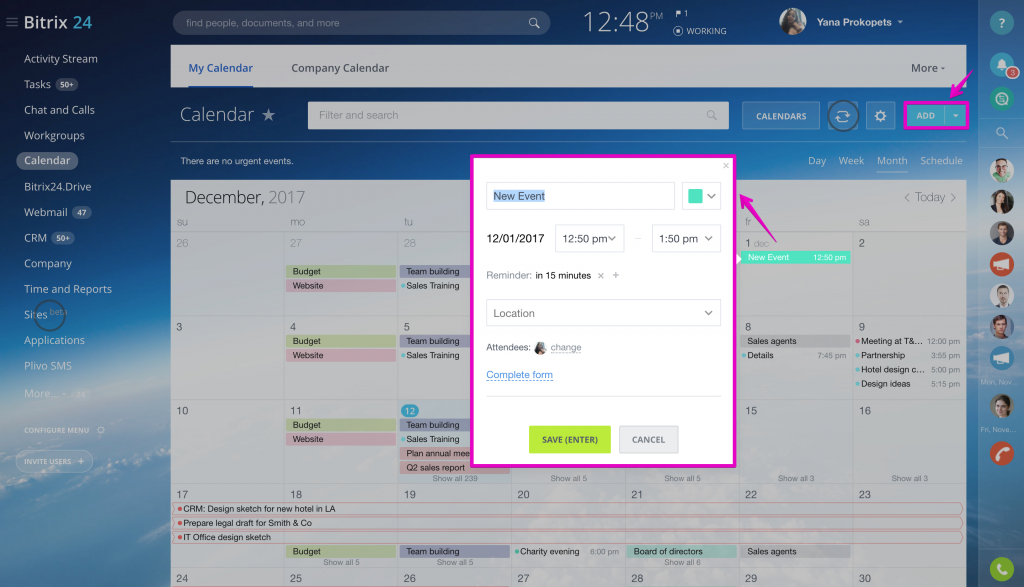 A new event form contains several fields:
Event name: add event name that will be shown in your calendar.

Date: specify event date & time.
Reminder: set reminder time.
Location: add event location (you can add new meeting rooms here).
Attendees: select event participants. The event scheduler will advise if attendees are available for the selected event time. You can also activate option Notify when attendees confirm or decline invitation.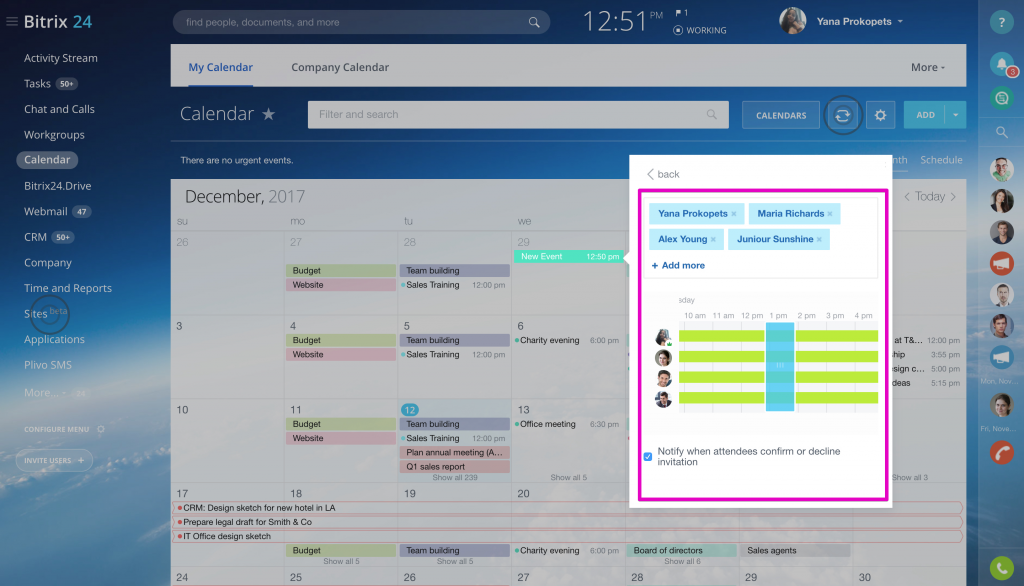 In the quick event form you'll find
Complete form
option - use it to access more event options such as repeat event, connect to CRM, etc.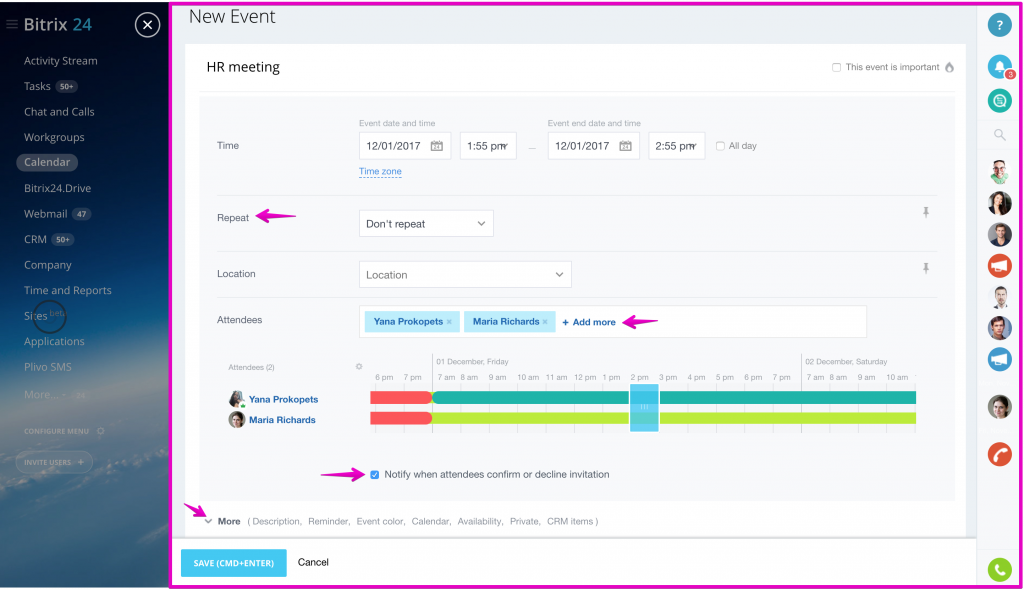 Repeat event: set repeat event frequency - daily, weekly, monthly or yearly. Each option has own configuration widget.
More: opens more options for new event such as description, reminder, color, etc.
Description: add event description. It may be text with links, files, images, video (urls) or quotes.
Event color: select color for this event.
Availability: set availability as occupied, unsure, available or away. The last one - away - adds event to Absence Chart.
Private: set event as private to make it available to you only.
CRM items: select lead, contact, company or deal to connect it to the event.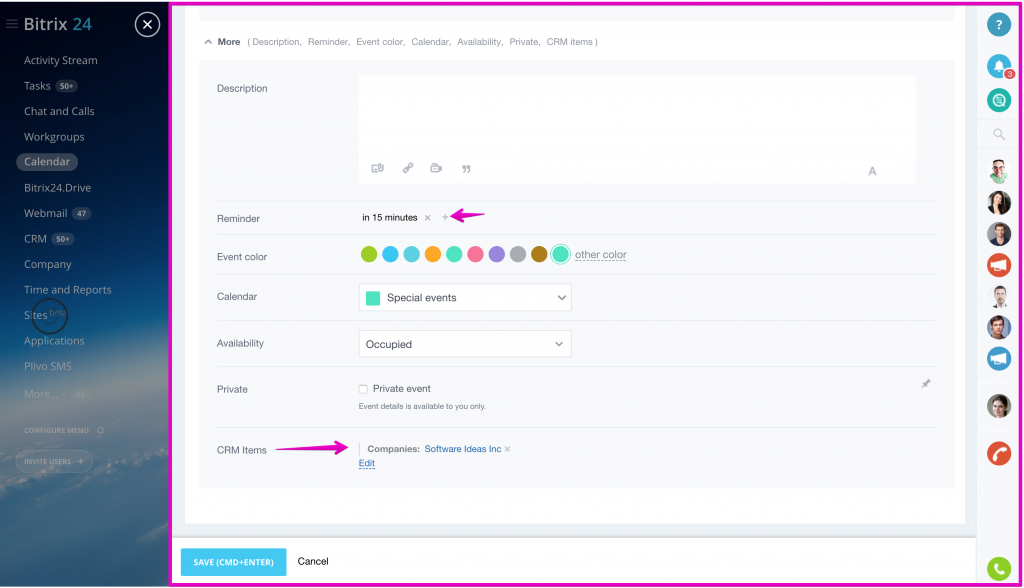 The upcoming events will be automatically shown in Activity Stream right side widget: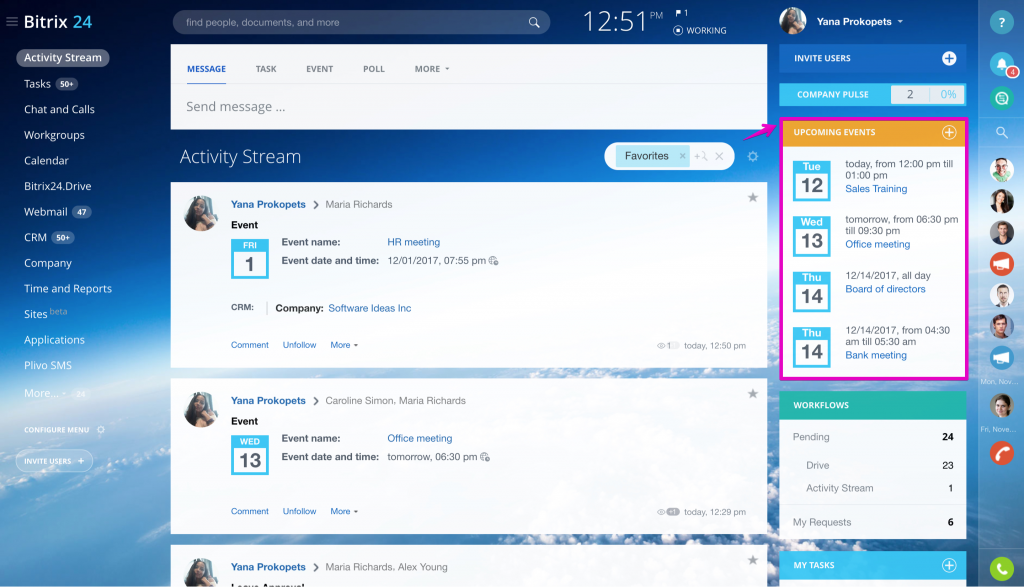 If there are any events you haven't confirmed or declined yet, the Calendar option in the left-side menu will be shown with events counter.