You already know how to
configure automation rules
for leads and deals. But there are several tips you may find helpful:
Add CRM records fields to automation rules

For example, user notification. When a deal has it's stage changed for the one you have added automation rule to, the system sends a notification to the selected user (e.g. deal's responsible user or particular employee). The notification text can be quite informative if you add deal's information to it: deal name, amount, responsible user, pipeline, etc. See below: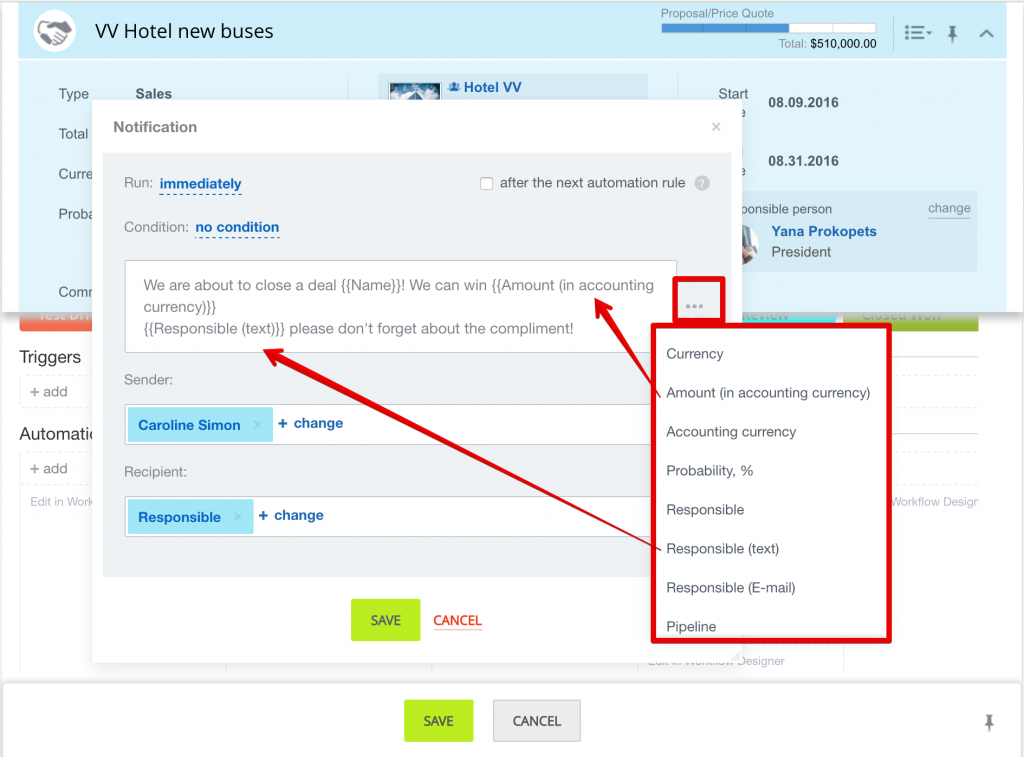 In this case, when the deal stage is changed the selected user will get an extended notification: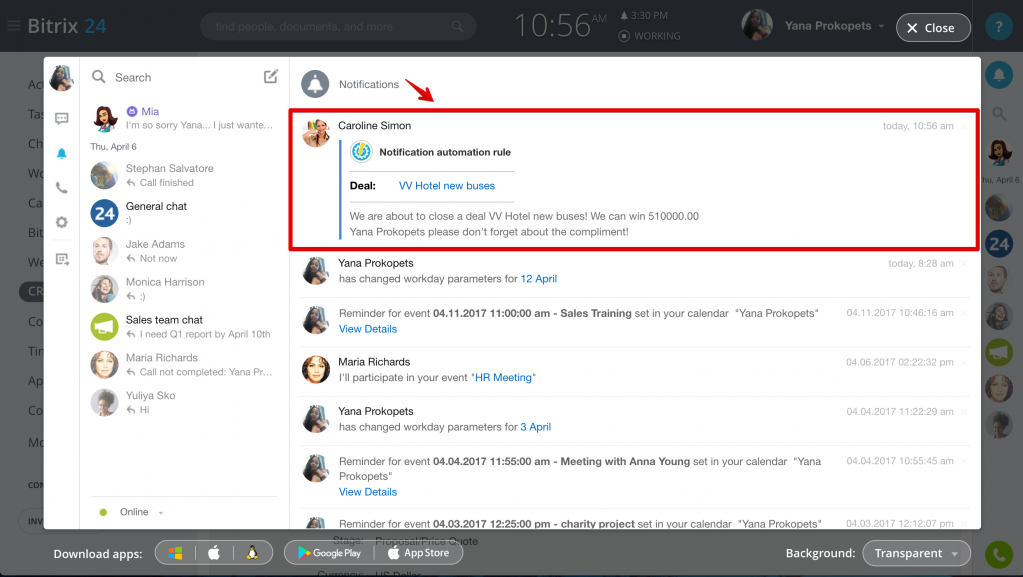 Let the system create invoices (or quotes) automatically when the deal reaches a definite stage (e.g. closed won).
For example, add an automation rule
Create Using
for deal stage
Closed Won
and select
Invoice.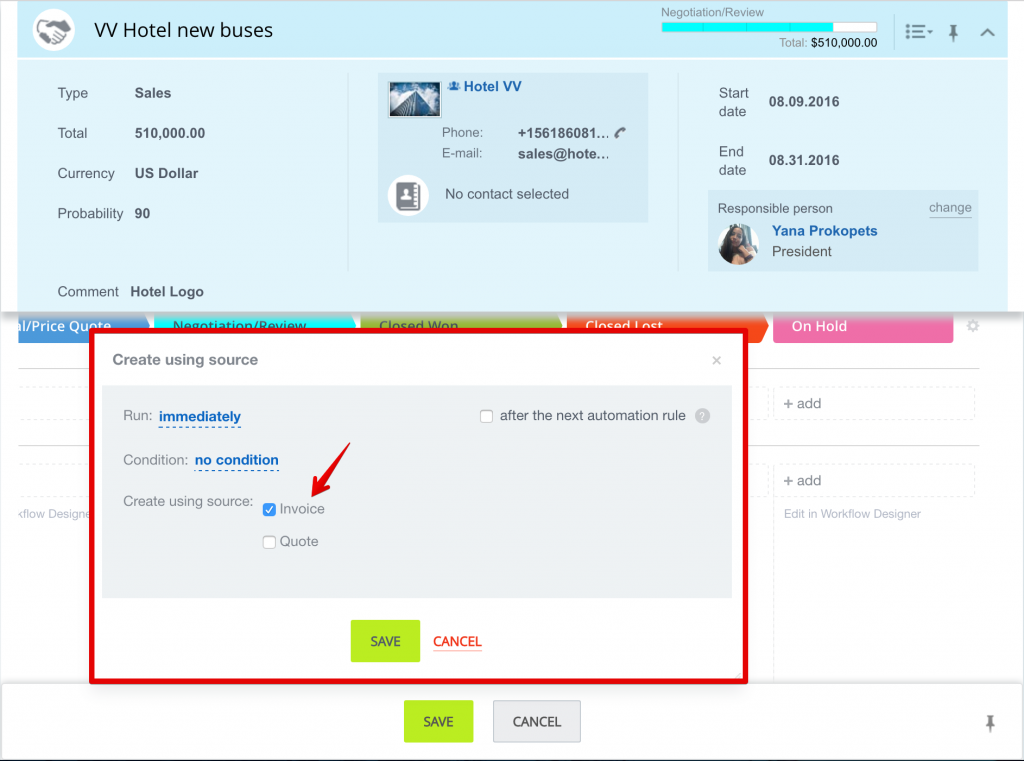 A new invoice will be created automatically - and will be available under Deal's
Invoices
section.