When you first come to Bitrix24 website you can register your new Bitrix24 either using your email address or with the help of one of your social networks (Facebook, Google Plus, Twitter, Office365 or Microsoft account).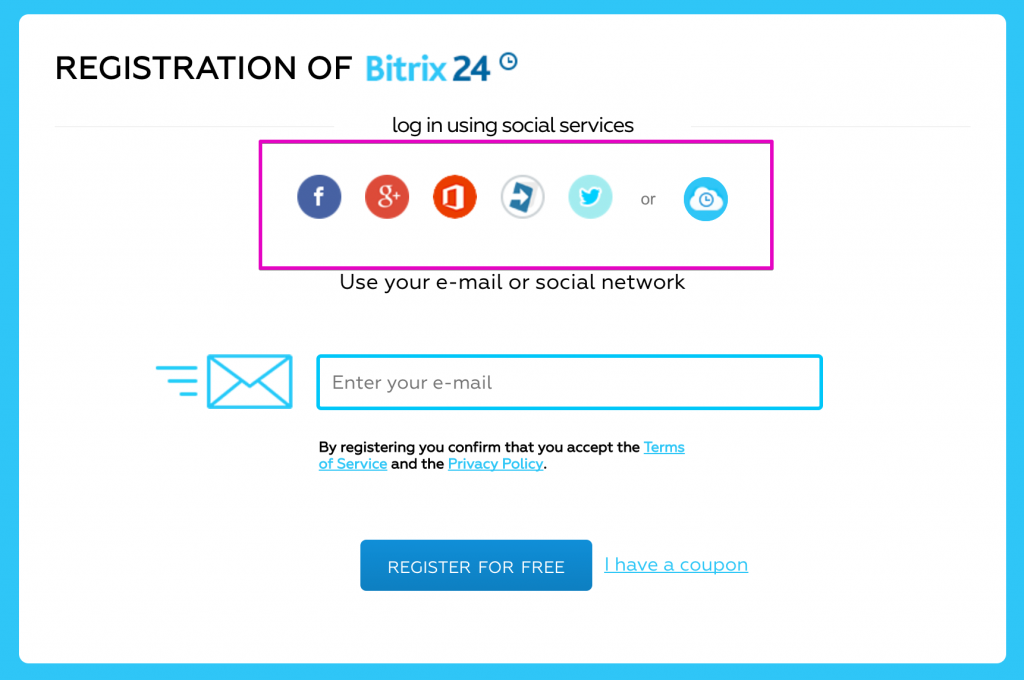 This means you need to use this social network icon when you log in to your Bitrix24 account here.
Add Email Address To Your Bitrix24 Account
Later, you can add email address to your account (e.g. if you want to use your email address as login). Here is how:
1. Go to Bitrix24 Network & log in with the help of the social network you have used during registration. If you don't remember which social network you've used or if authorization fails, please email us with details.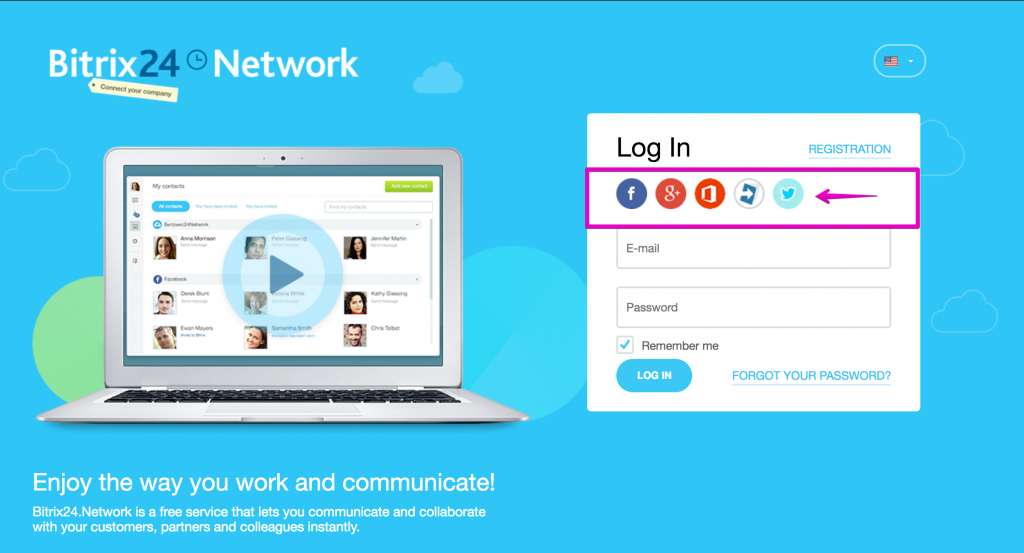 2. Open Bitrix24 Network Profile & click Edit
3. Click on Set Email & Password option: add your email address & create a password.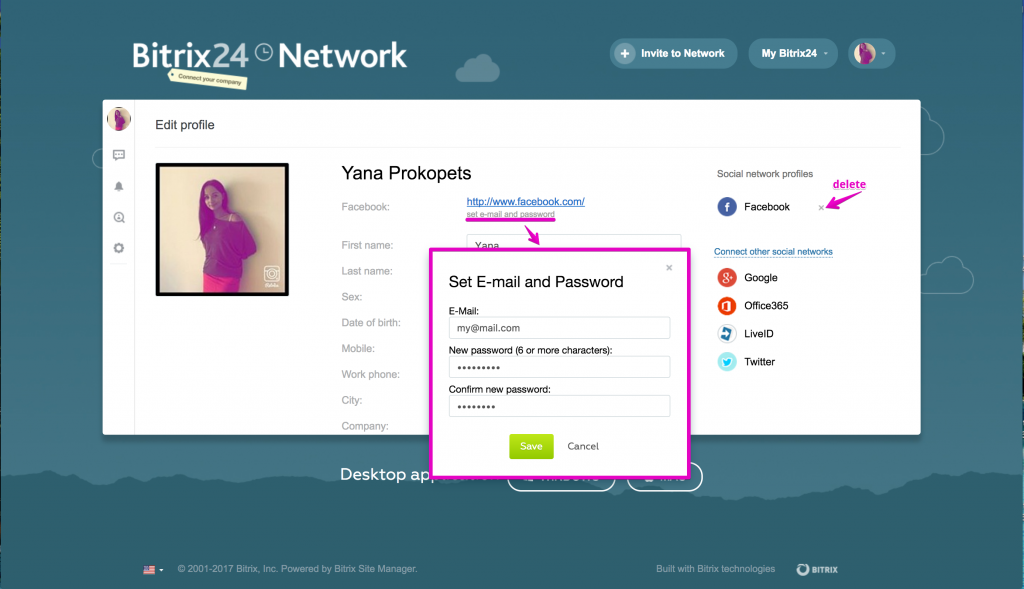 4. Go to your inbox (the email address you've provided above) & find an email confirmation email form Bitrix24. Follow the link provided in the email. You will be redirected to your Bitrix24 Network Profile where you'll see a system message that your email address has been successfully confirmed.
That's it! Now you can use this email address as your Bitrix24 login. Remember you can always reset your password here.
Disconnect Social Network From Bitrix24 Account
You can have both email & social networks login or remove connected social network. To disconnect a social network account, first add your email address (read above) and perform the following steps:
1. Go to Bitrix24 Network Profile & click Edit.
2. Navigate to Social Networks Profile section & click on the Delete icon.