Bitrix24 allows you to check your team task load different ways:
Task load section (Involvement)
Supervising section (see below)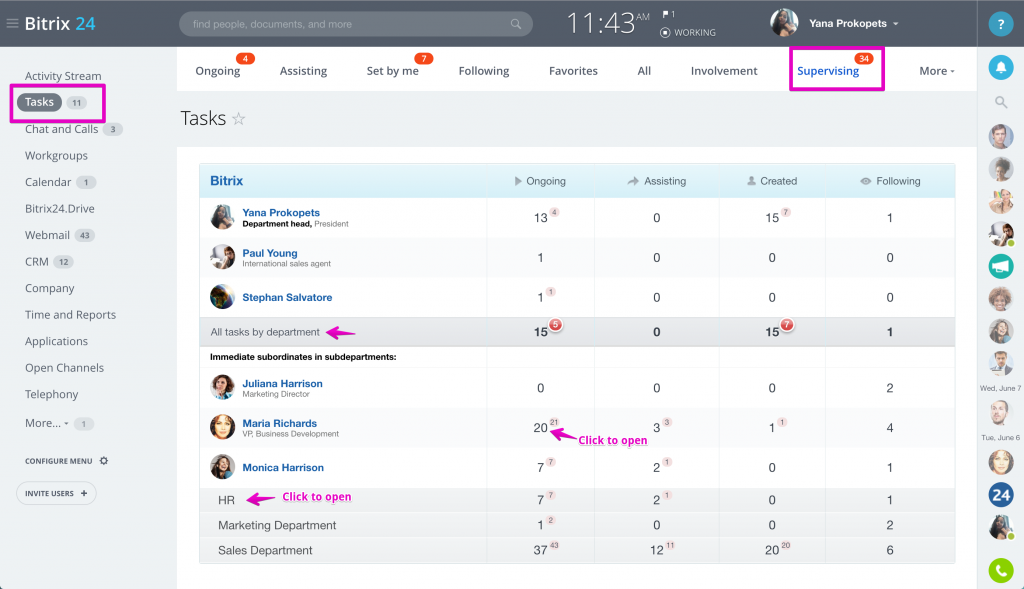 The Supervising tab is available for department heads & allows to check task load of subordinates.
Please note that you need to have
Company Structure
configured to access this task section.
If you have several departments or subdepartments under control, the page will be broken into departments view. Click on department name to open tasks load for it's users.
Tasks are broken into 4 main columns based on user's role in the task:
Ongoing: user listed in task as responsible person
Assisting: user listed in task as participant
Created: tasks the user has created
Following: user listed in task as observer

The page shows general number of tasks for each user under each column & number of tasks which require attention (red counters).
Click on tasks number to open user task list.