The Supervising tab is available for department heads & allows to check task load of subordinates.
Please note that you need to configure
Company Structure
first to access the
Supervising
section. Also, this section is available to
commercial plans
subscribers only.
How it works
You can find the Supervising tab in Tasks and Projects section. Tasks are divided into 4 main columns based on user's role in the task: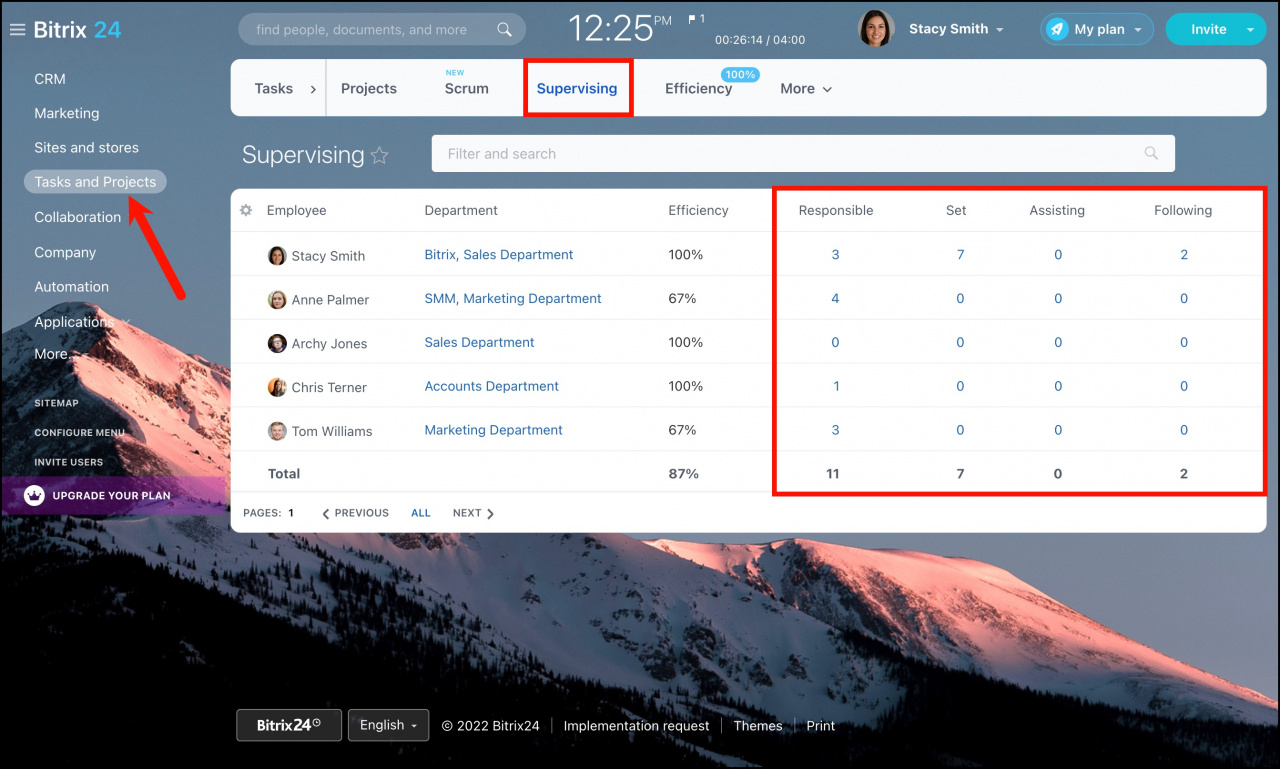 Responsible – user listed in a task as a responsible person
Assisting – user listed in a task as a participant
Set – tasks the user has created
Following – user listed in a task as an observer
The page shows the total number of tasks for each user under each column & the number of tasks that require attention (red counters).
Click on the tasks counter to open the task list of the user.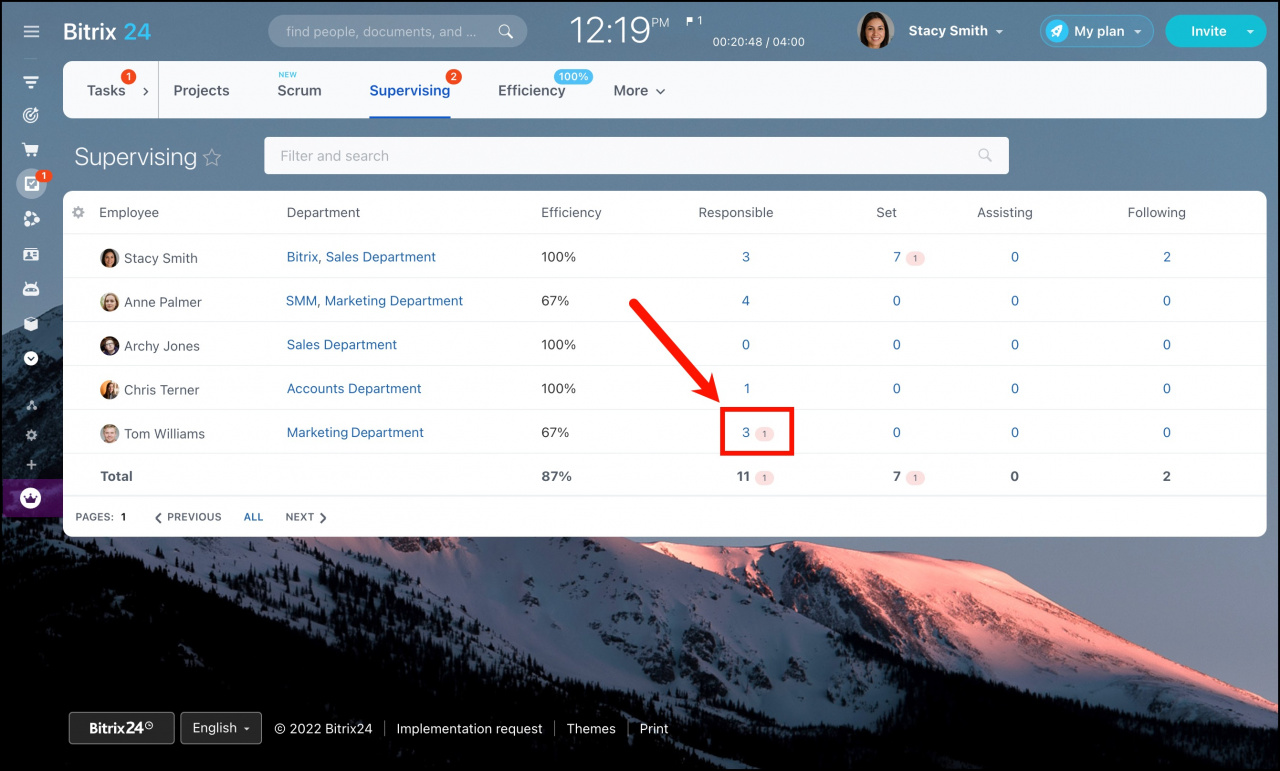 Also, you can view your employees' tasks efficiency here.
If you supervise more than one depertment, you can use filters to select and show the required department.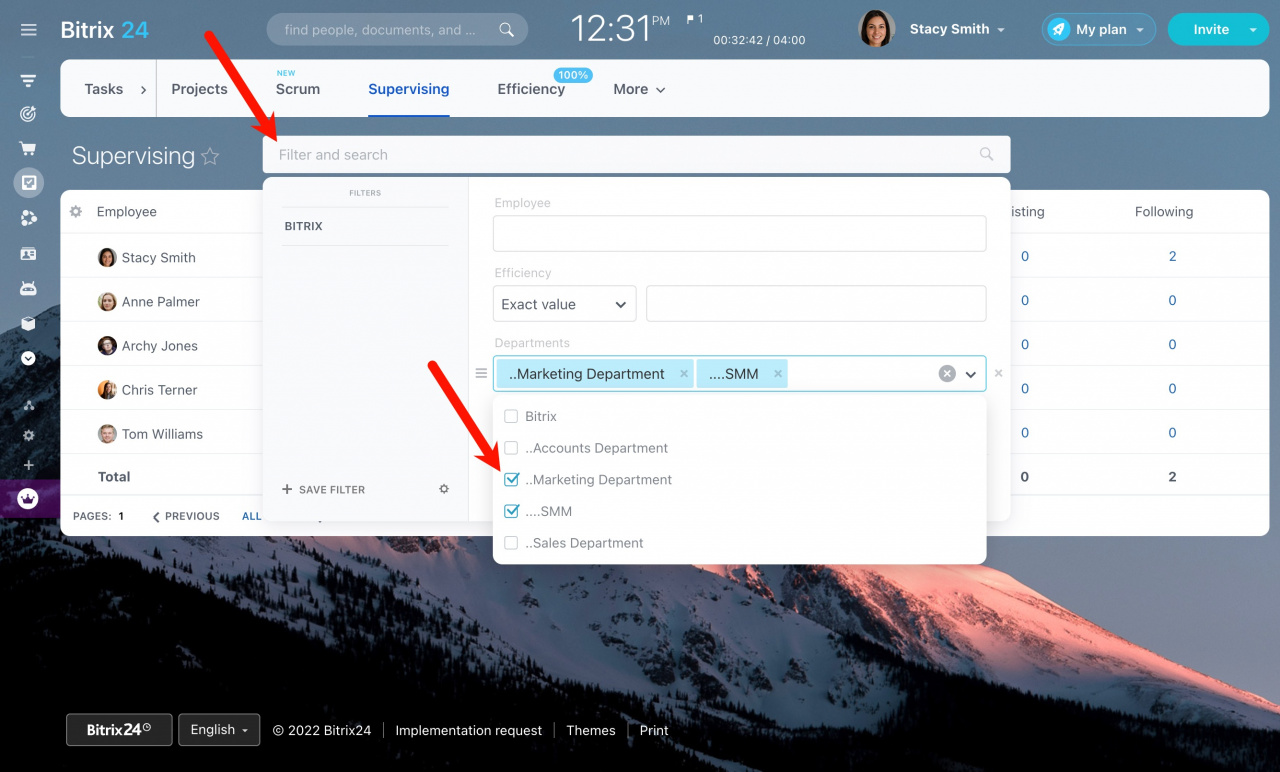 Administrators can also view other employees' tasks.
Open Tasks section > click on the search field > Add field > Task parameters.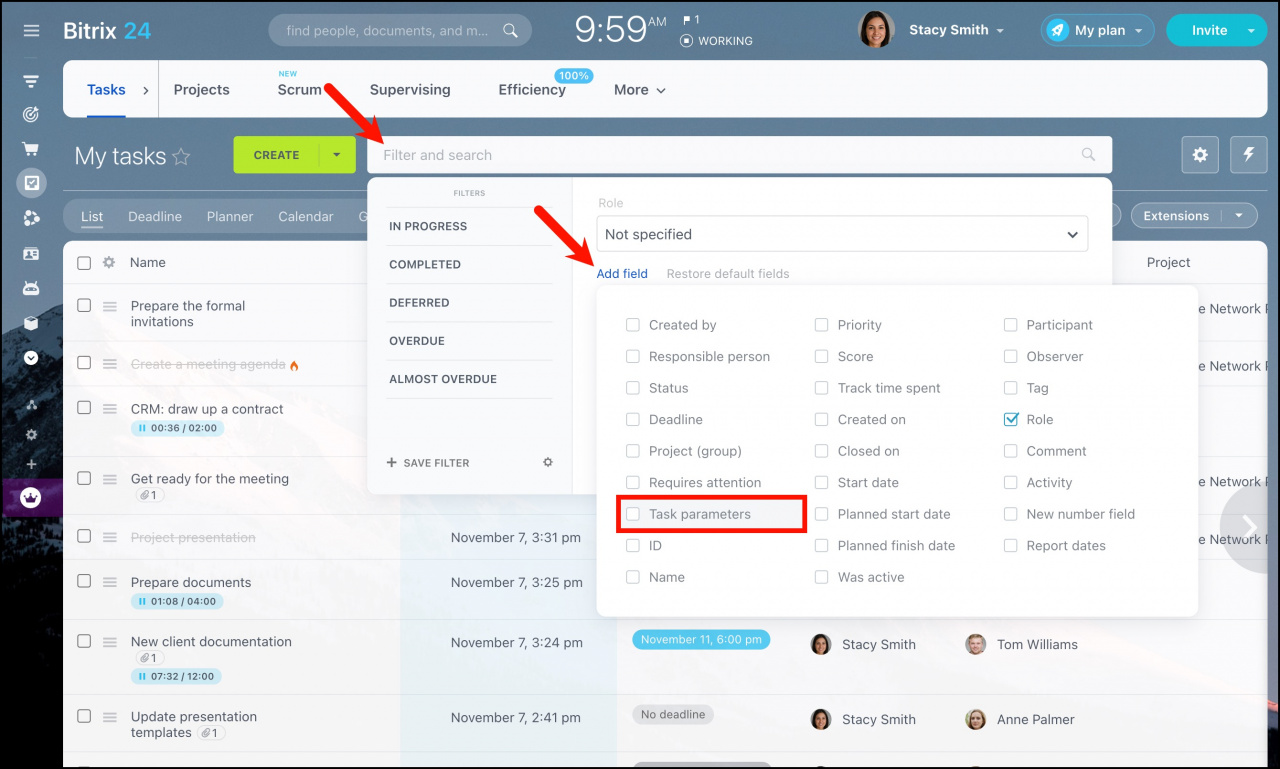 Select Show tasks I don't participate in.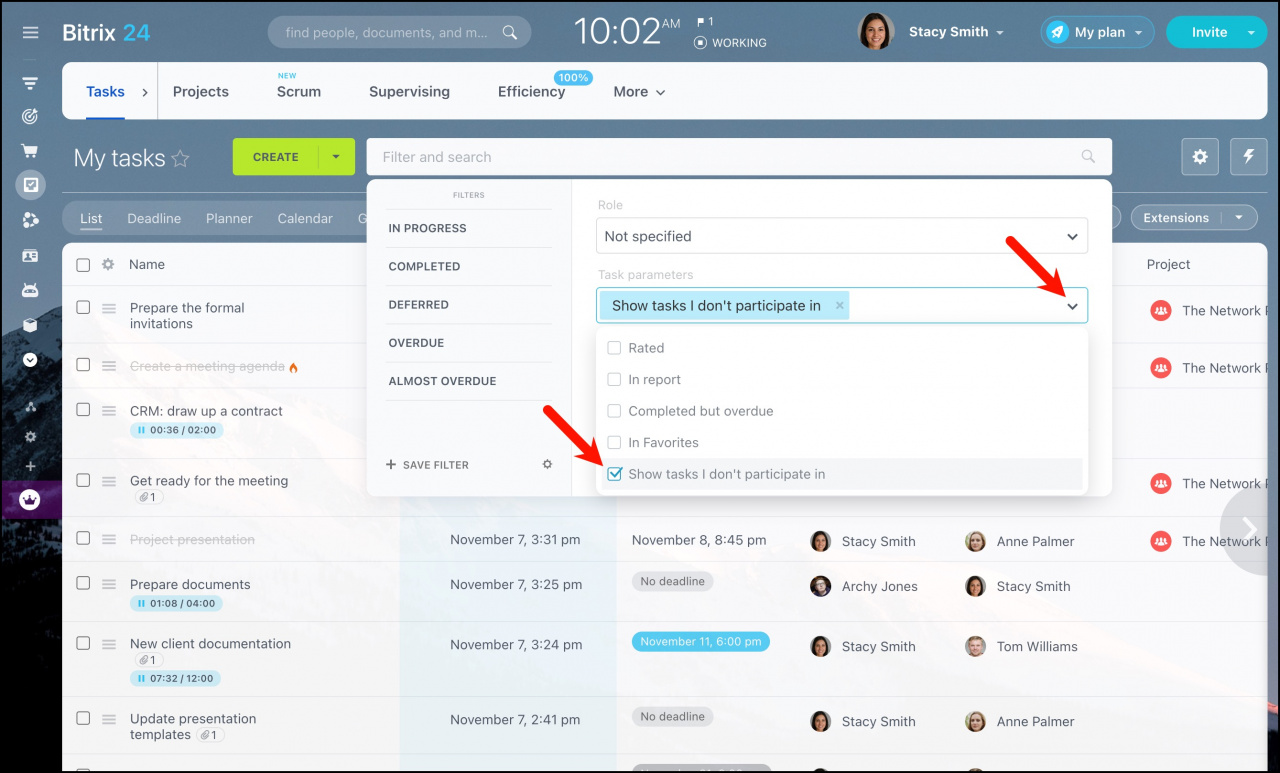 Recommended articles: