Reminder can be added to Bitrix24 tasks. You can add reminders of 2 kinds:
Email reminder (will be sent automatically to your profile email address)
Notification reminder (via Instant Messenger)
Reminders can be set for task
Creator, Responsible User
or "
Self
" (for other users who also participate in tasks).
To add task reminder open task form for editing (or open a new task form) & navigate to
Remind About Task
option: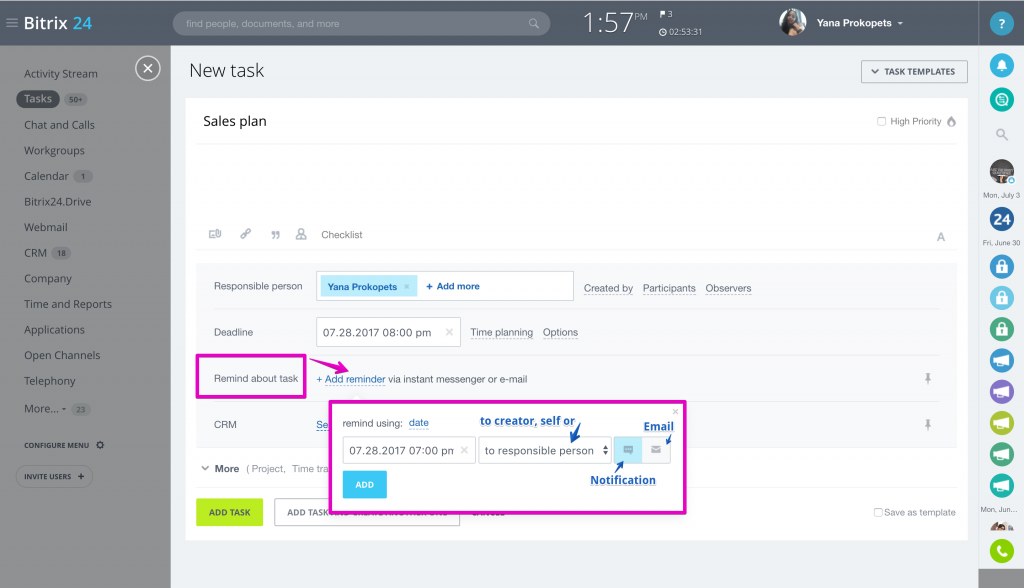 You can set reminder using:
Date: specify date & time when the reminder should appear.
Deadline: set number of days or hours before deadline when the reminder should be sent.

You can add several reminders to the same task.
Don't forget to
Configure Notifications
for tasks under your Profile options: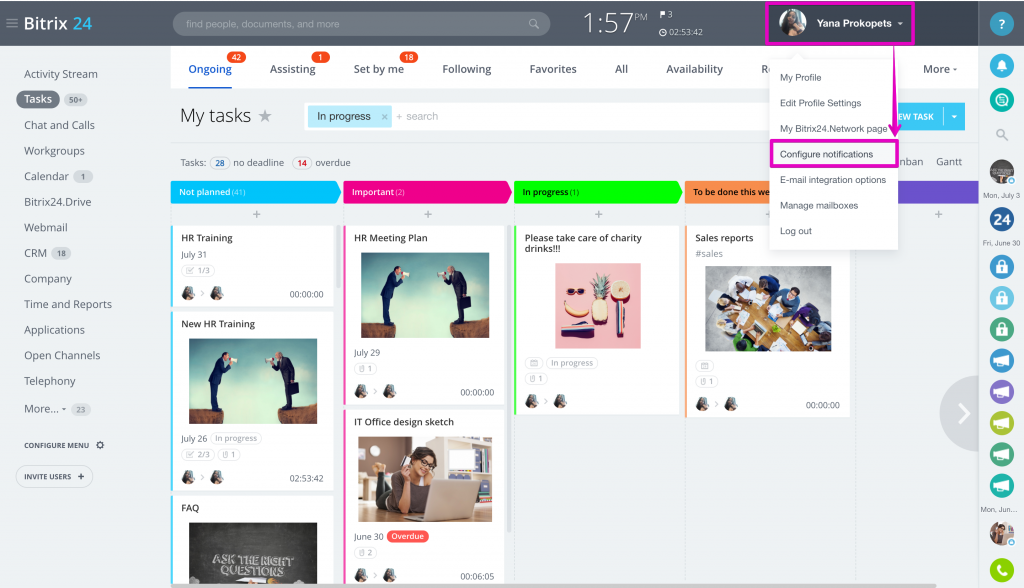 Open
Advanced Mode
& scroll to
Tasks
section. Check notifications configuration for Task Reminders there - e.g. to be able to receive email reminders for Tasks you should have Task Reminder under Email column activated.