The employee workload planning in project management lets you finish more tasks on time and identify which ones are getting dangerously close to being overdue. Supervisors can allocate how much time should be spent on each task and then track the actual time spent completing them. Monthly reports on time spent on tasks for each department and each employee are available (read more about Employee Resource Tracking report).
Task Time Tracking is available inside each task form in Bitrix24. It allows you to add the estimated time required for each task & track the actual time spent by the responsible user automatically.
How to create a task with the Time tracking option
When you create a new task, scroll down to the More section > activate the Time tracking option > add Task Planned Time (estimated time required for user to perform the task):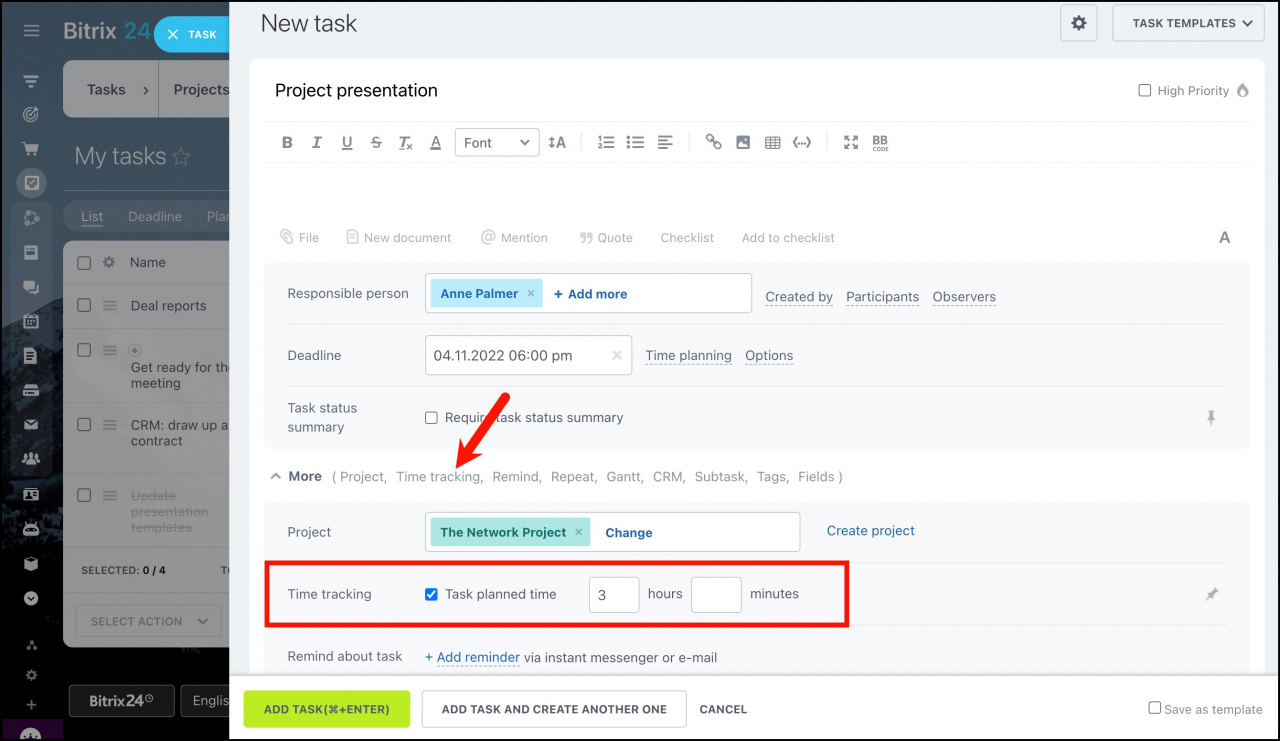 How a user works on tasks with the Time tracking option
Here is the way a task with the Time tracking option looks like in the user's task list: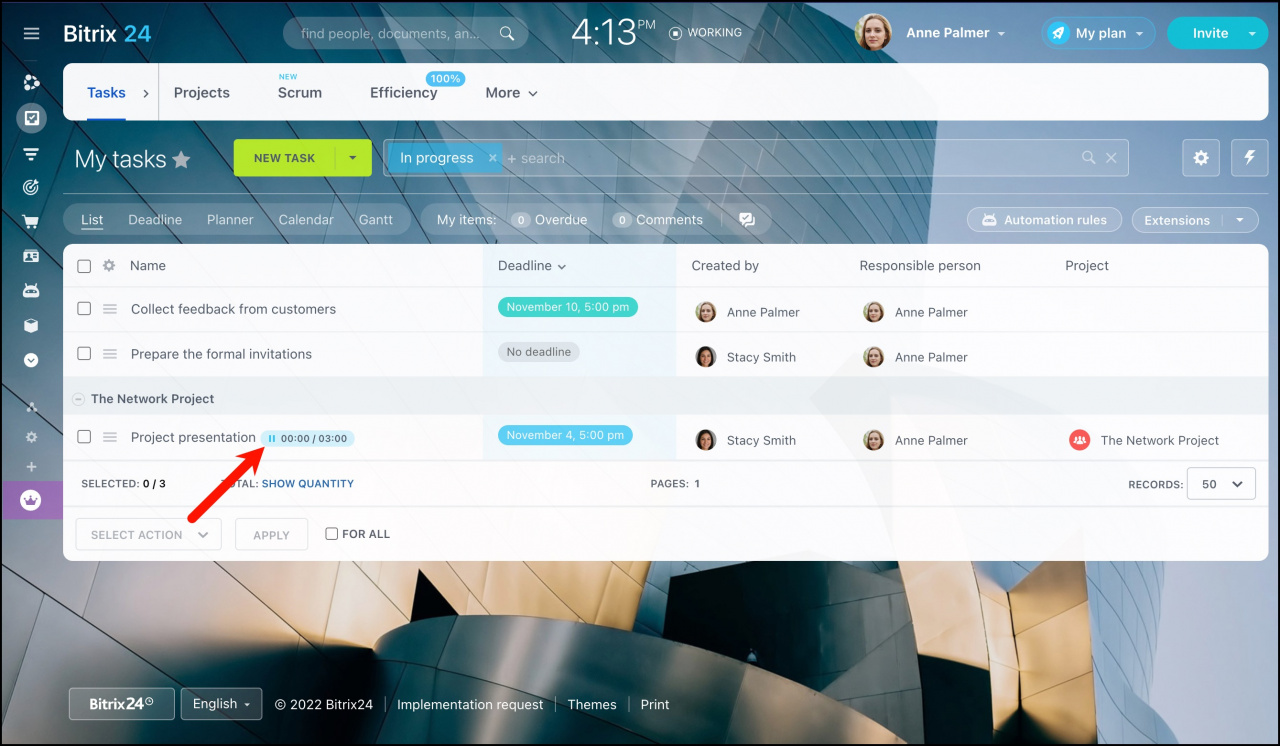 You will see the green Start Time Tracker button inside task form, click on it to start tracking time when you start working on the task.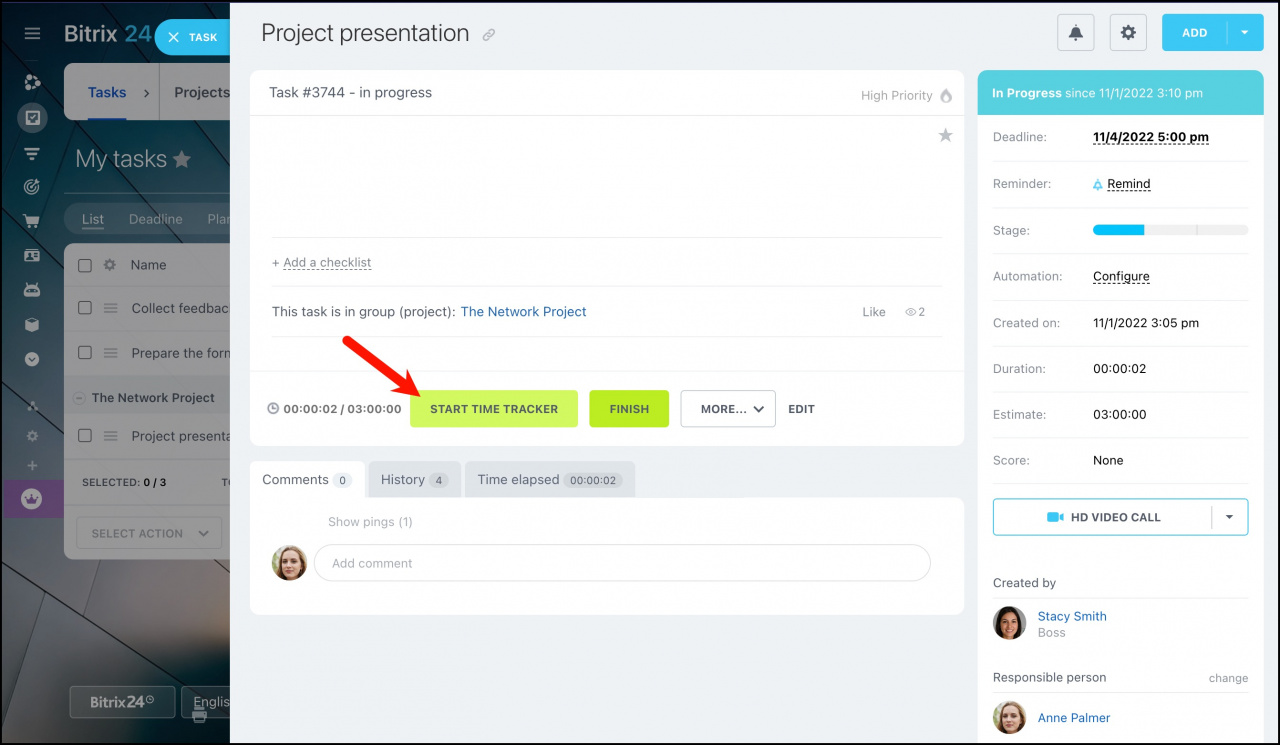 Click the Pause button to pause the task execution.
In the History tab you will see how many times the task execution was paused.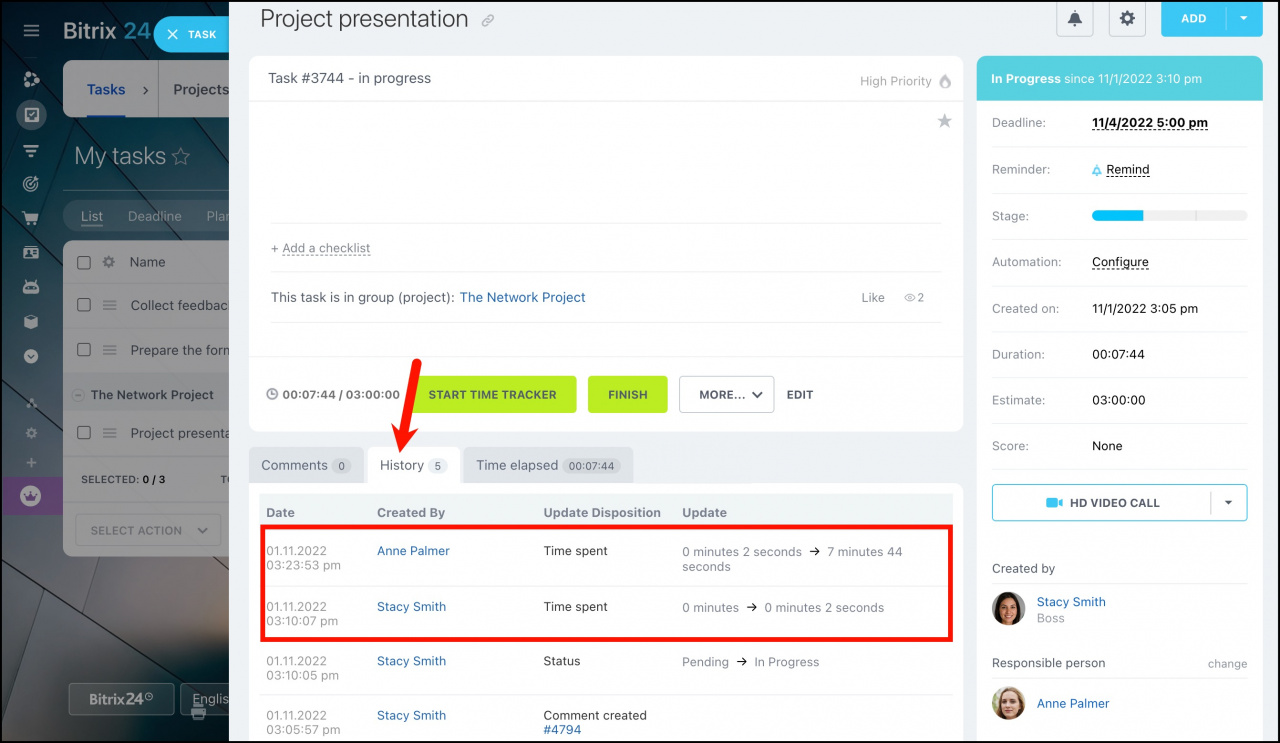 Please note that you need to click on Start Time Tracker option each time you start working on the task, and click Pause each time you pause the task execution, so that the system can correctly track the actual time you've spent on the task.
How to control the tasks with the Time tracking option
Inside the right side widget you will find the Duration - actual time spent on task recorded by the system & Estimate - time you've planned to spend on the task. The Estimate field value is the time you have added to the task form Task Planned Time. The Duration field will automatically sum up all time you have spent on the task.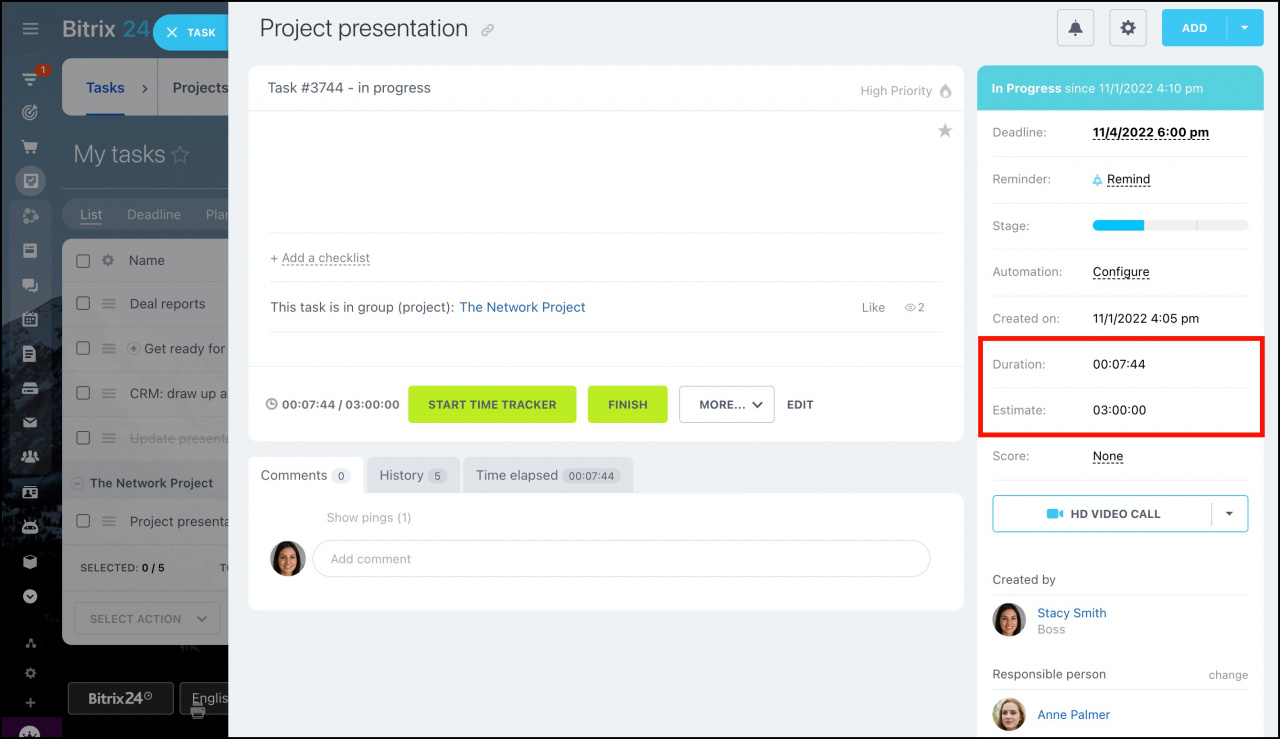 To control a specific task, activate the Check task upon completion option in it.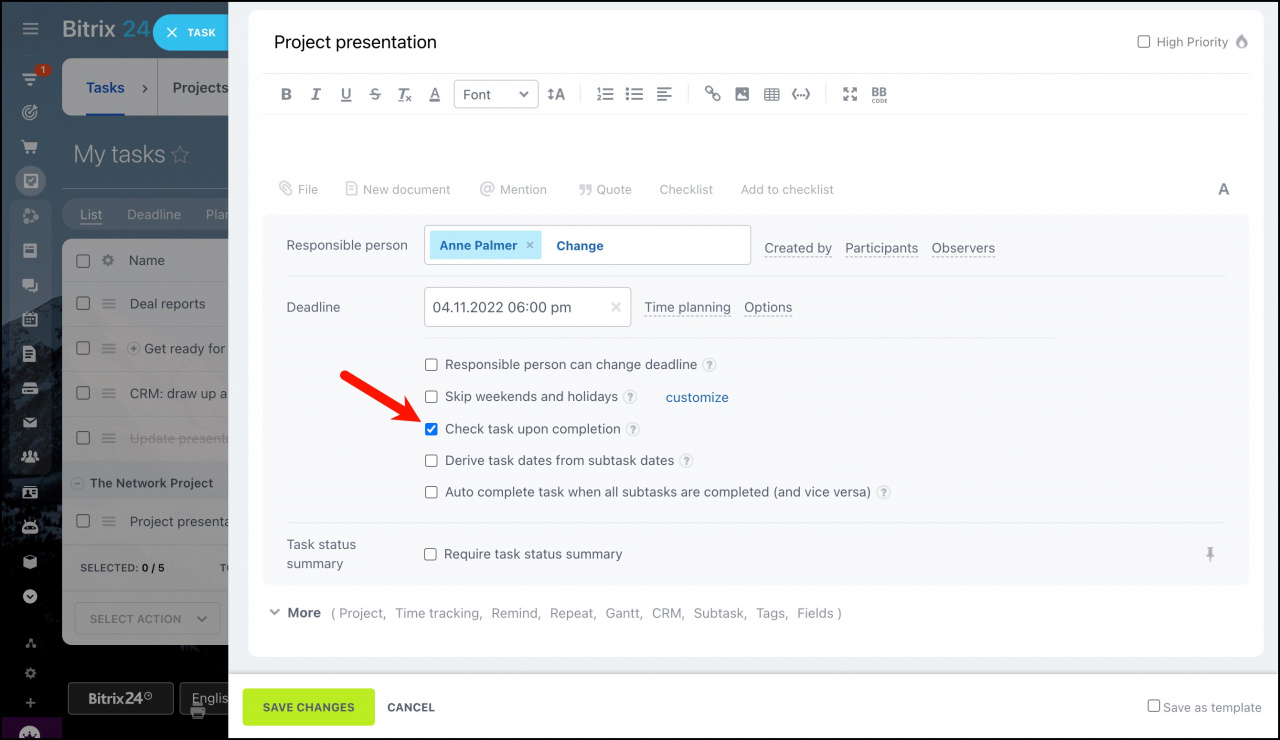 You will be notified when a user completes the task so that you could accept it as completed. If you are not satisfied with the result, you can return it for completion.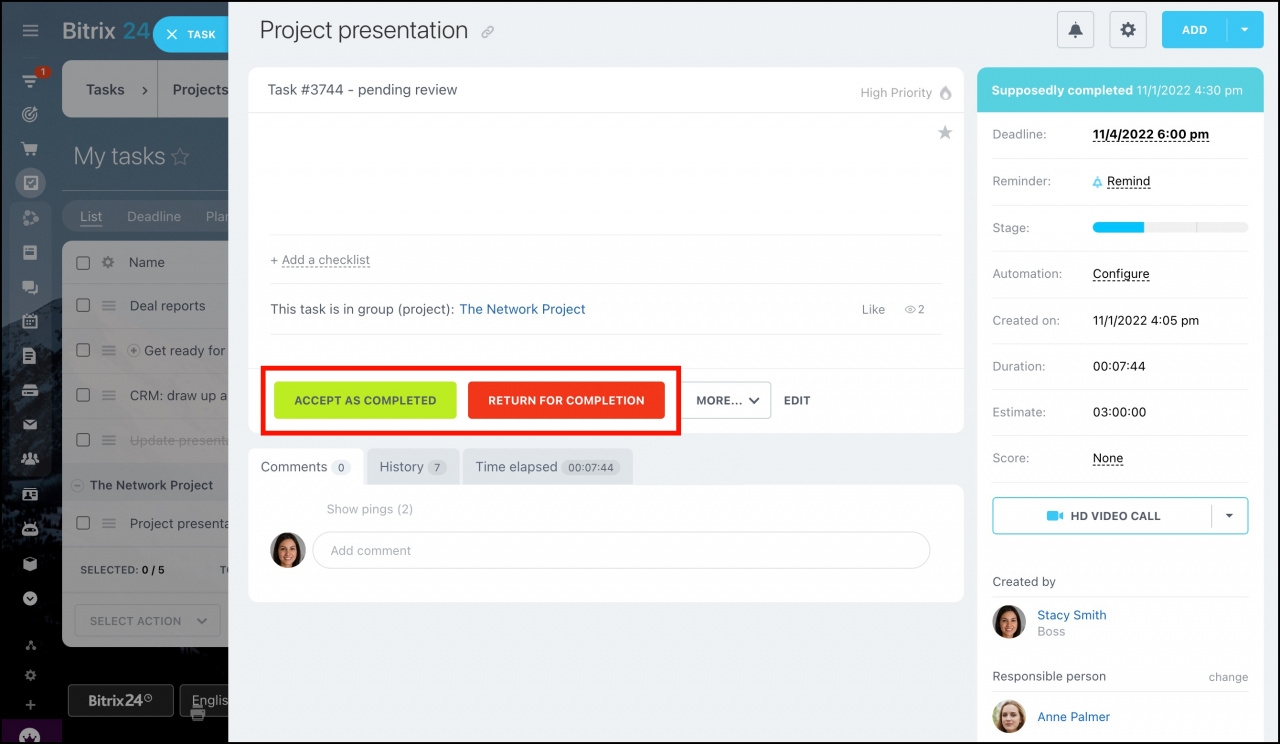 The time spent on tasks will be shown under Time Elapsed. This section will show users who has worked on the task & time elapsed.
If you have forgotten to click Start Time Tracker or have worked outside the office, you can add time spent on the task manually by clicking the Add button under Time elapsed section.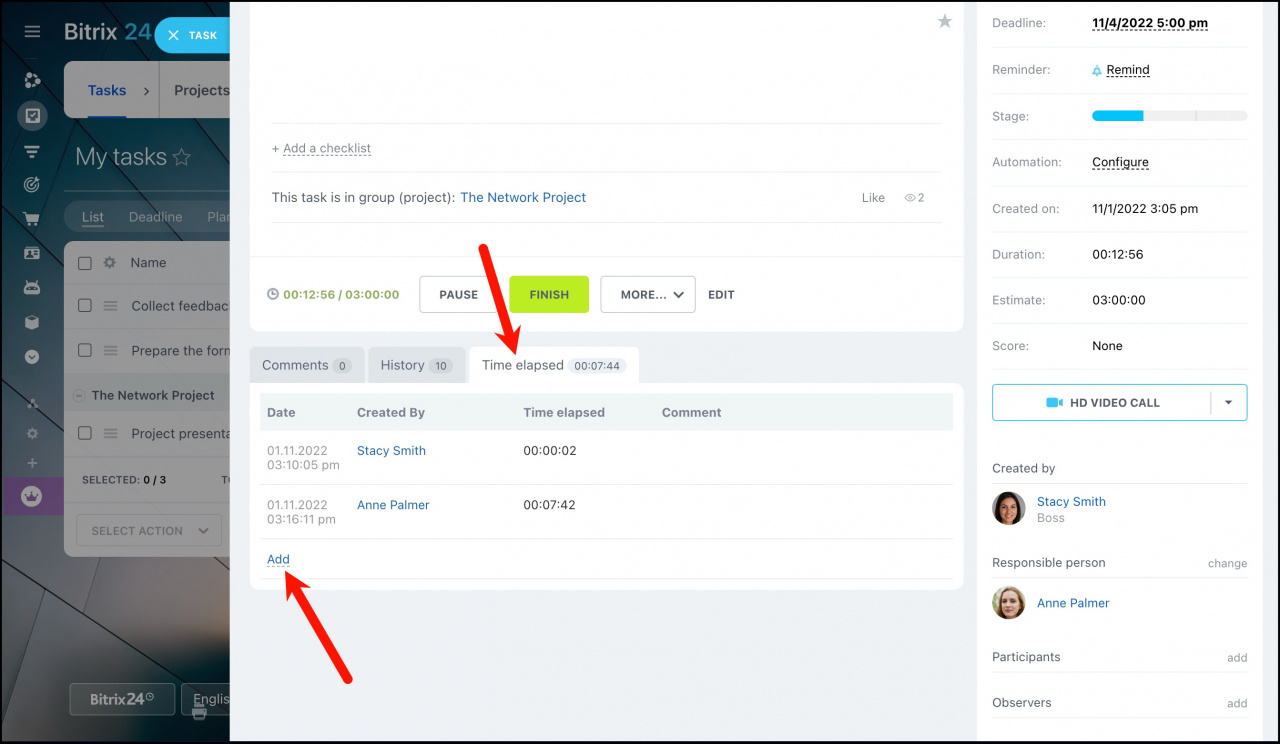 Specify date & time and leave a comment.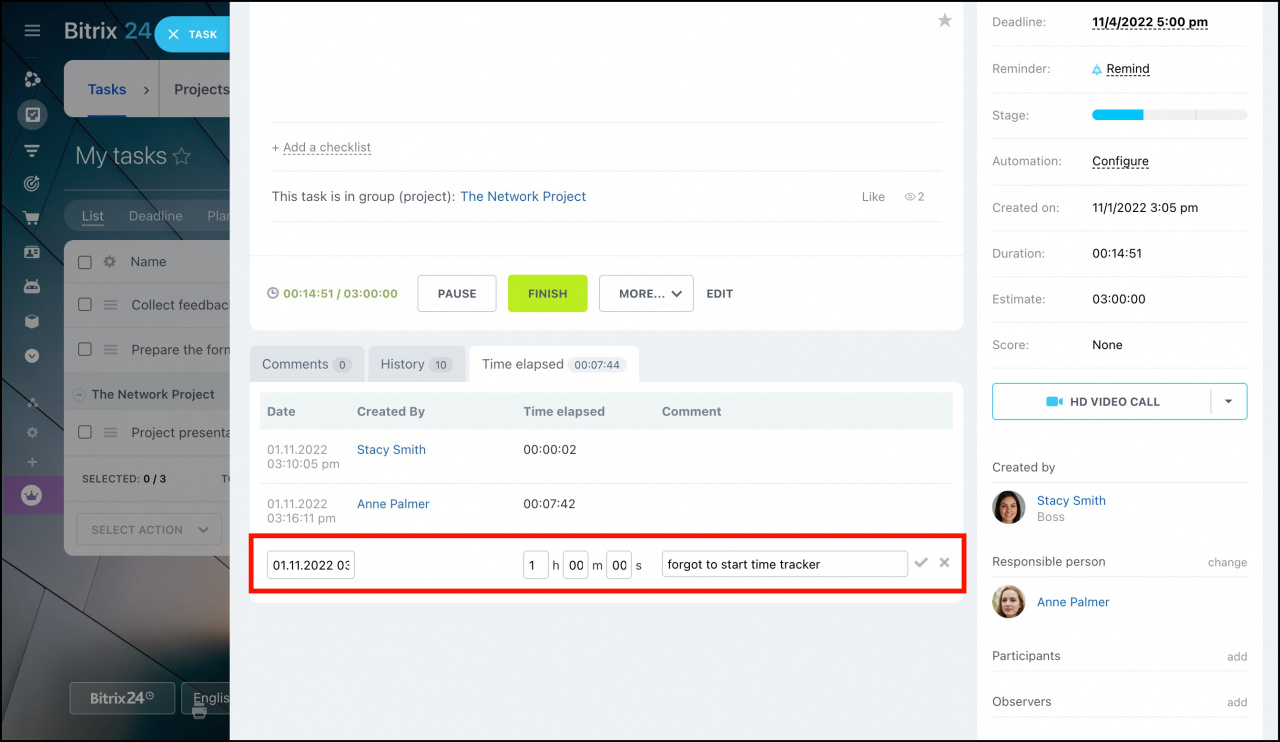 You can delete or edit time record with the help of icons located in the right corner of the time marks. Time added or edited manually will be shown with the yellow "!" sign. It will also be added to the Duration field.