An external calendar can be connected to Bitrix24 as long as it supports
CalDAV protocol
.
To connect external calendar click on
Settings
icon on My calendar page: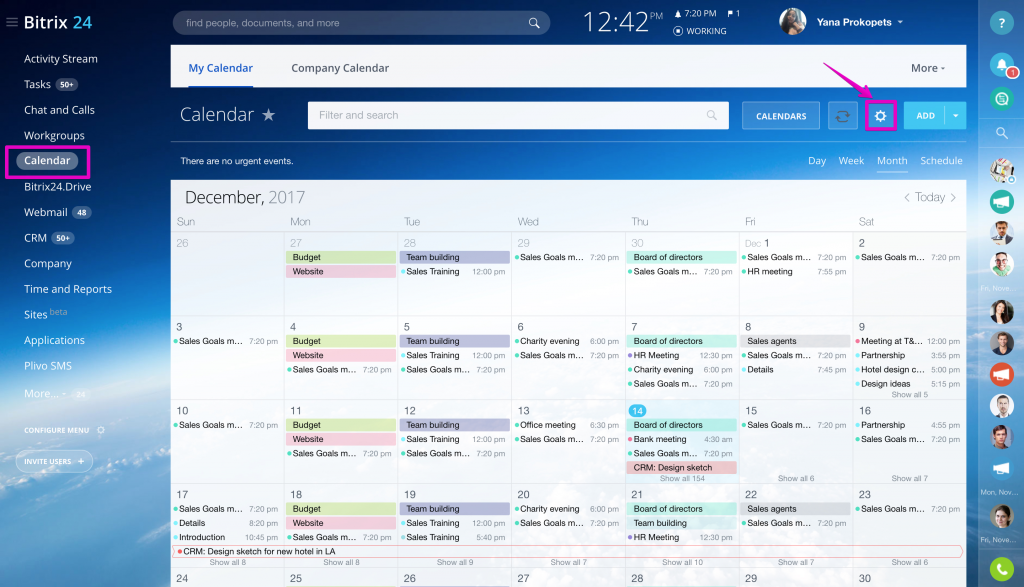 On Settings sliding page click on
Configure External calendars (CalDAV).
You will find connected external calendars list here, to add more please click on
Add External Calendar: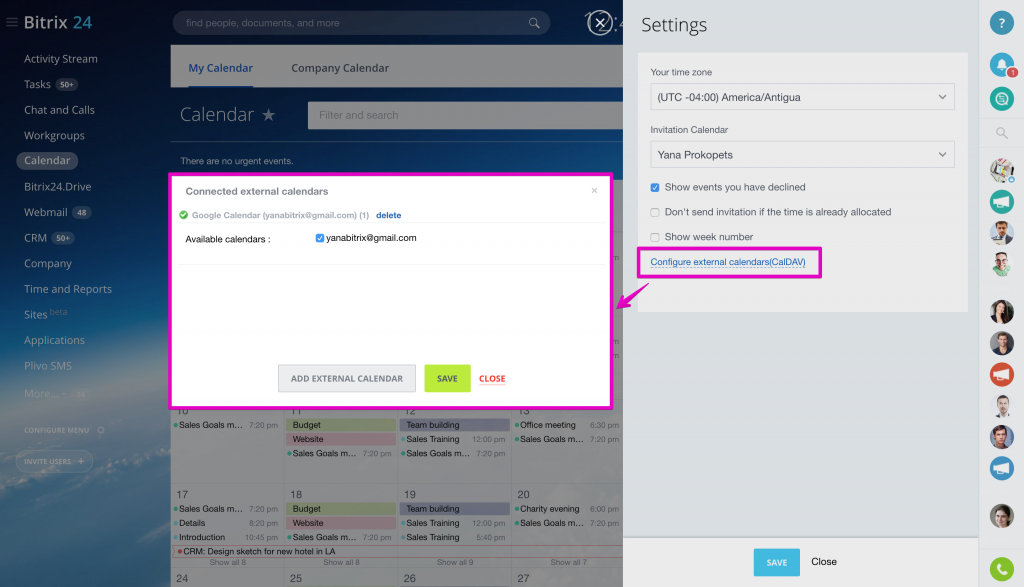 Specify here:
the calendar name to display in your calendars list
the connection URL. For example: a Google calendar connection URL would be something like this:
https://www.google.com/calendar/dav/YOUREMAIL@DOMAIN.COM/user
user name and password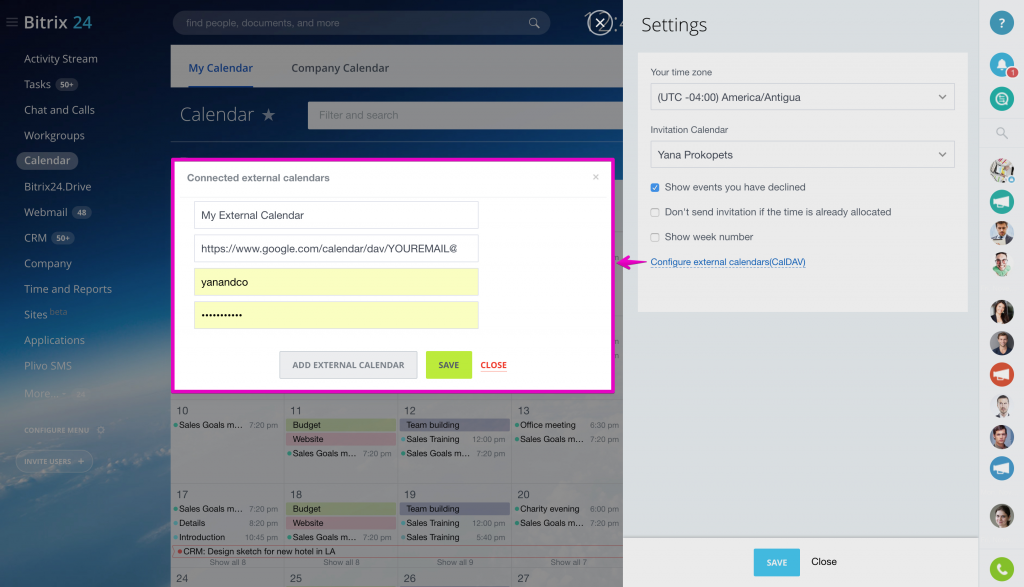 Click
Save
. If everything is correct, the calendar list will show the external calendar connected.
Please note that though connected external calendar events will appear in your Bitrix24, the event reminders will not.