Workflow is one of the most important features available for Bitrix24 Lists. With the help of Workflows, you can automatically launch execution of various actions with Listsí elements.
For example: you have a leaflets List. The ads manager makes alterations and edits the list in Bitrix24 that he/she took the bundle of leaflets from the warehouse, which means that the number of leaflets in the List has decreased by 1000. An automatic notification is sent to all employees of ad department, who are working with this list. This notification informs them that there are 1000 fewer leaflets available at the moment.
This example is only one of many possible combinations that can be automated in Bitrix24.
To work with Workflows, please make sure that they are enabled in the List Settings: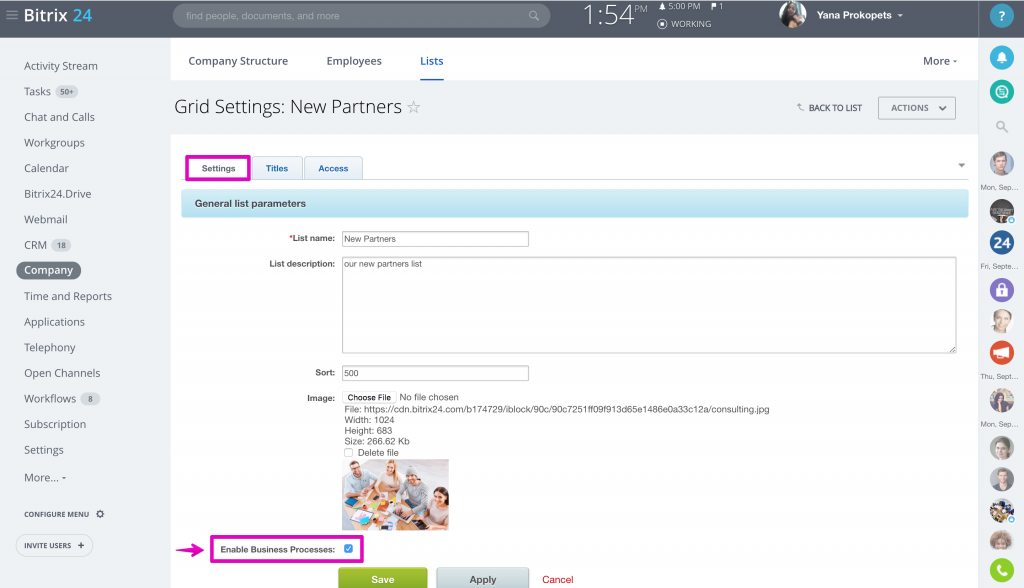 How to configure Workflows in Lists
Open List > Actions and select Configure workflows option: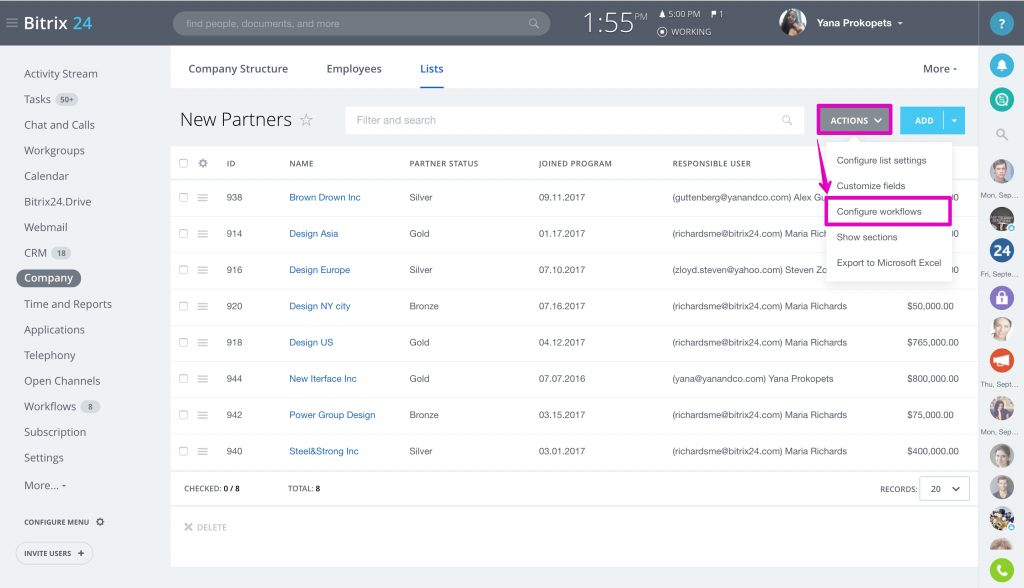 Business Processes Templates page will open. If no business processes are listed, you can create a new one or use predefined standard workflows via the Create Standard Business Process option: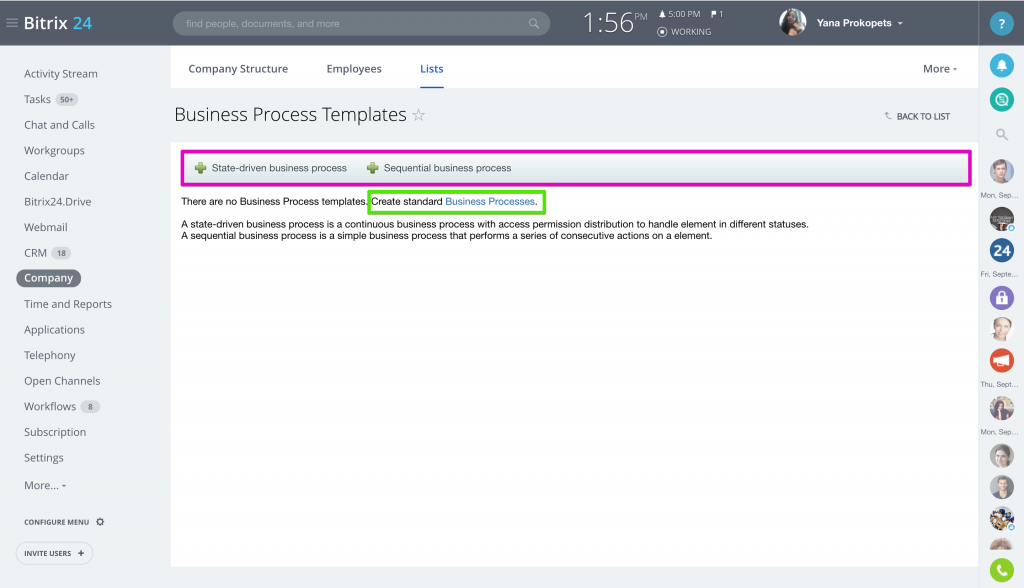 A list of typical Workflows will appear: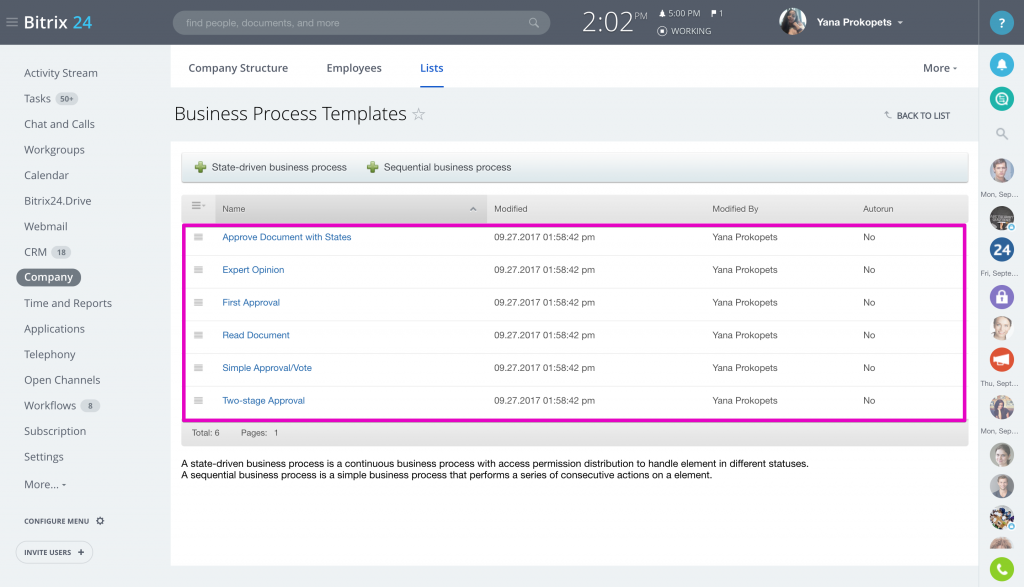 Actions menu can be opened next to the workflow template name: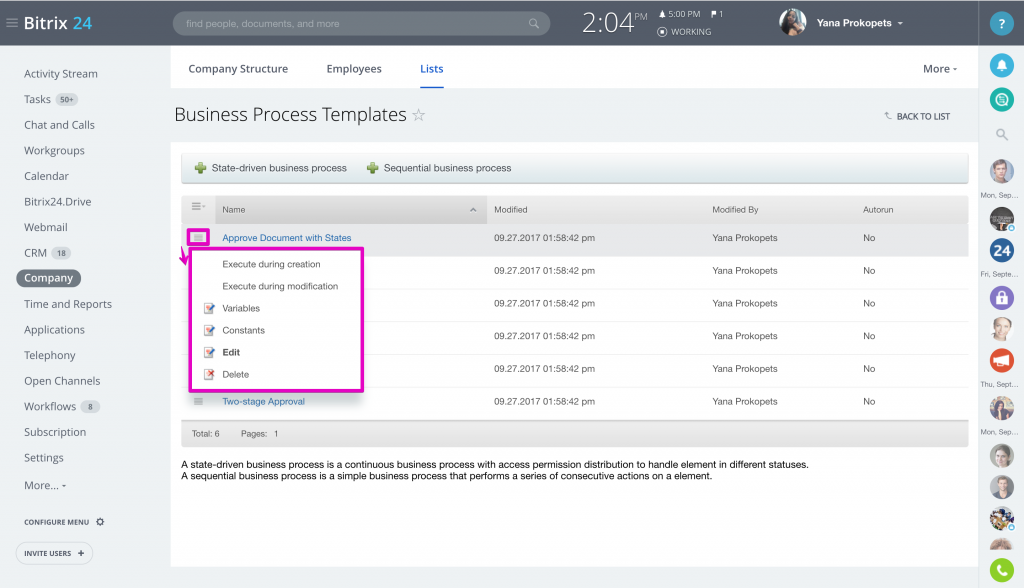 To edit the workflow itself, click on it to open, or select Edit from Actions menu.
A workflow visual modeler will open. Here you can make the necessary adjustments, e.g. configure workflow auto-start. Workflow can be launched automatically when a List element is created or modified. You can configure default constants and variables for a template as well.
Please, refer to this training course to find out how to create and configure workflow templates.
Move List to Workflow
Sometimes, when a list is used so often, that it becomes easier to add elements directly from the Activity Stream. In this case, the existing List can be moved to the workflow. To do that, go to List Settings and select Move to Workflows.
All List elements will be moved, so that no information is lost.
Please note that the Workflow cannot be moved to a List.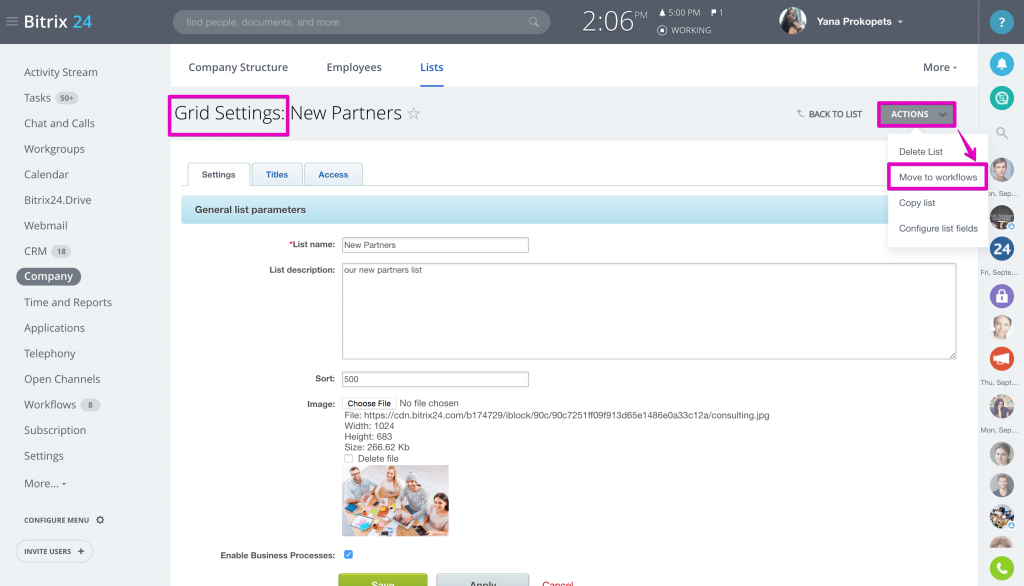 After the list is successfully moved, you can start working with it as with a workflow from Workflows section.
Please be advised, that the limit for the simultaneously launched workflows for one element is not more than 2.