From now on Bitrix24 administrators can configure left-side menu for all account users. For that use Configure Menu settings gear, configure menu items & click on Set Shared Menu For Everyone: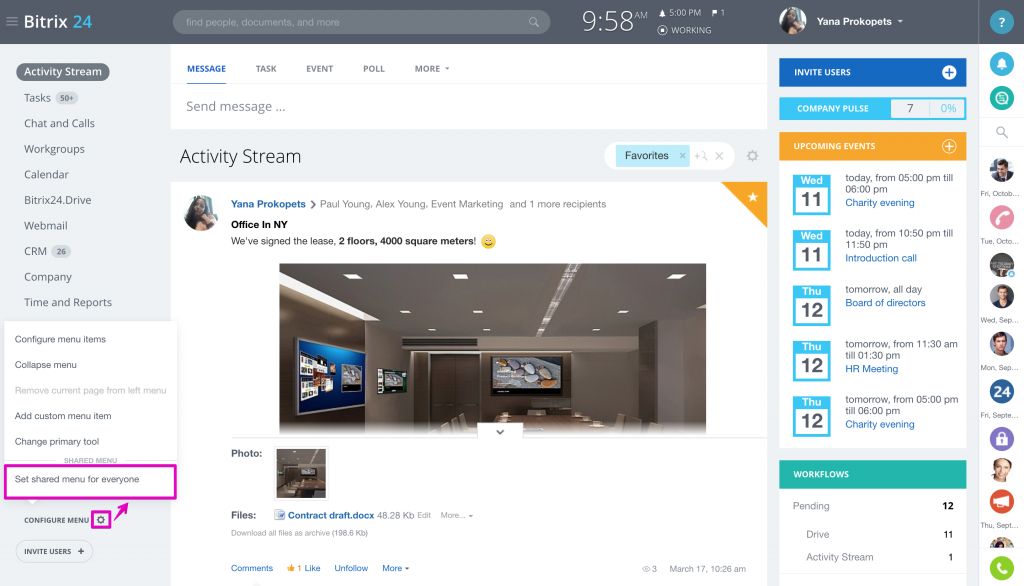 You can choose if to apply the configured menu for all account users, or for new users only: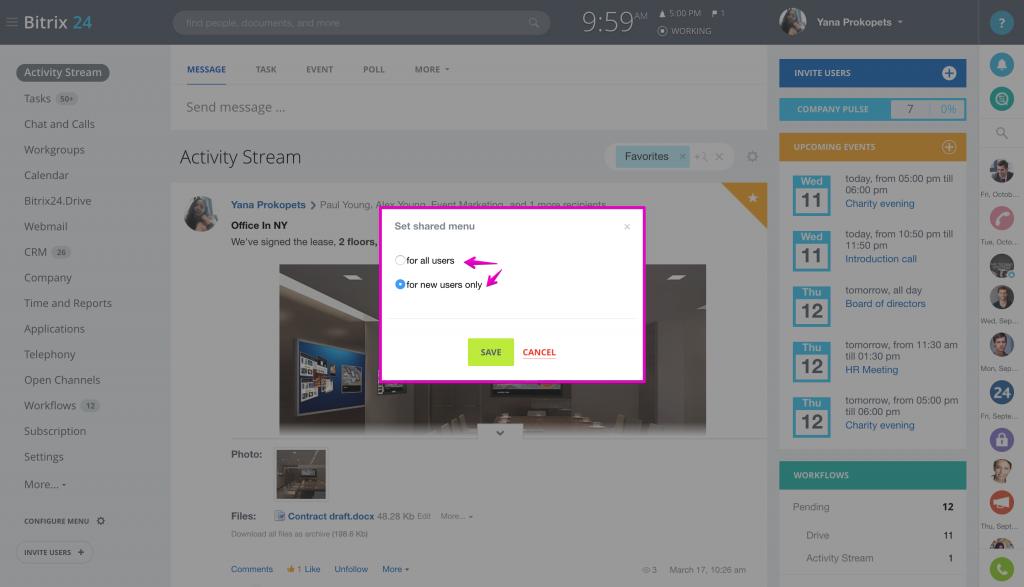 Do note that each individual user and account admin(s) will still be able to continue customizing their own menu after the shared menu is applied.
Apply menu changes to all account users option is available to Bitrix24 commercial plans subscribers only.