We have added recurring deals to our CRM. Right now this feature is in beta and thus available to all users. Once the testing is over, this feature will be limited to Bitrix24 Standard and Professional plans, so keep this in mind.
Who needs recurring deals in CRM? Any business that uses subscription or retainer model instead of one off sales. Once you select the interval that appropriate for your business, new deal will be automatically created when itís time to talk to your clients about renewal.
Recurring Deal option is now available inside new deal form, click Change to set recurring deal parameters:
repeat frequency (daily, monthly, weekly, yearly).
create deal - this option specifies when to create a one more deal (set number of days/weeks/months before the specified date when the deal is to be created). This option is alternative to repeat frequency option.
In case you've set repeat frequency you can also configure:
end date (specify the end date after which no other deals to be created based on this template).
stop after set number of interactions (new deals won't be created anymore after the limit of interactions is reached).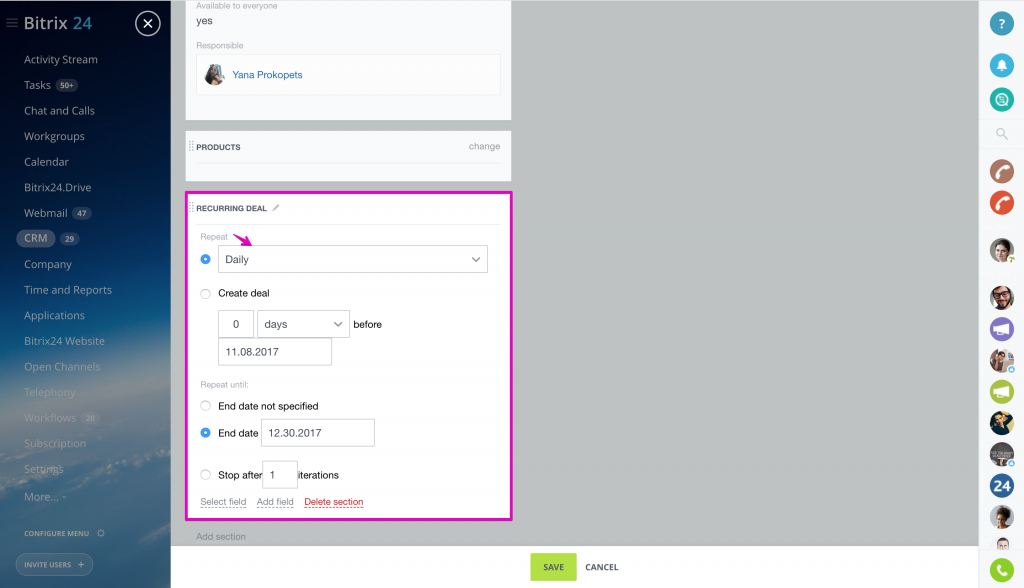 After you save new deal form with recurring deal parameters configured, the deal template is created in the system. This template will generate (create) new recurring deals automatically based on the configured parameters. The
Next Creation Date
will be specified inside the deal template form: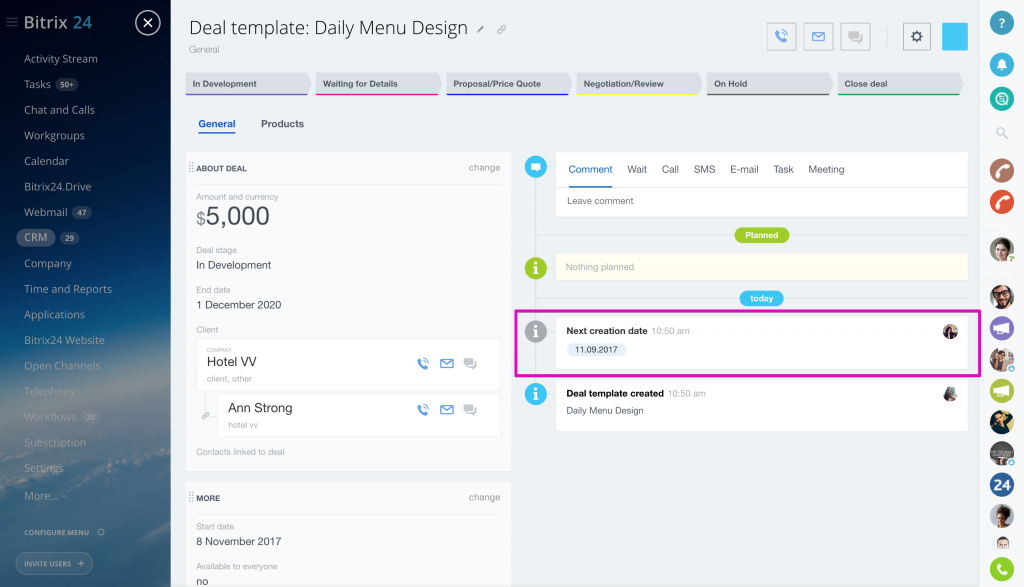 To access recurring deals templates please go to
Deals List
view & select
Recurring
: