There are situations when your company's structure changes due to various reasons, e.g. a new head of department is appointed, or an employee was transferred from one office to another. In such cases, the question is how to correctly configure CRM access permissions.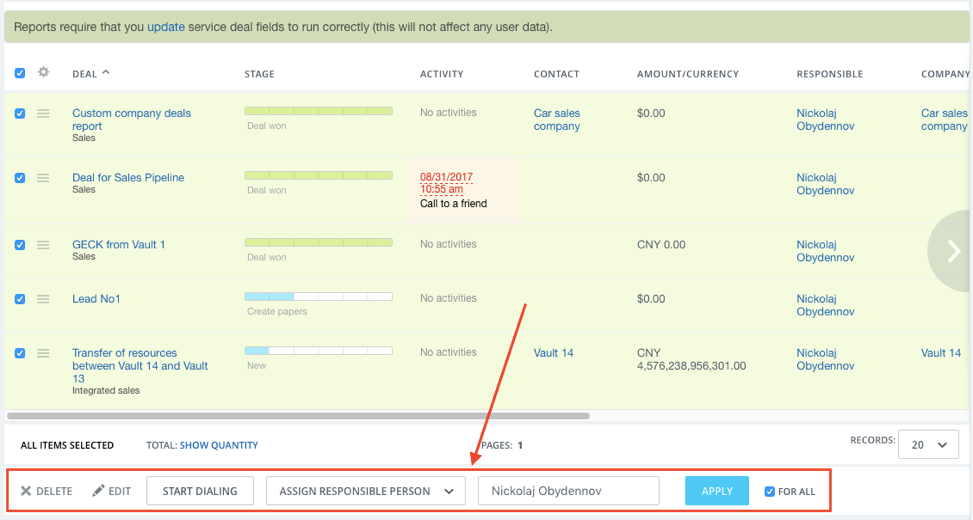 The solution is quite straightforward: for new access permissions to work correctly, you need to re-assign all the old CRM records (that were created prior to structural changes in the company) to the same previously responsible user via Select Action > Assign new responsible person or you can apply "Make Public" option.
Done! After this, access permissions will be refreshed and both old & new CRM entries will be available to the selected user.