Imagine you had deleted a task but later realized that you needed to work on this task. Don't worry, tasks are not deleted irreversibly. They get to Recycle bin first and you can delete tasks completely or recover them there.
How does it work
Open Tasks section > click Recovery bin.
All the deleted tasks can be found here. Use the filter in the search field to specify the time period when tasks were deleted.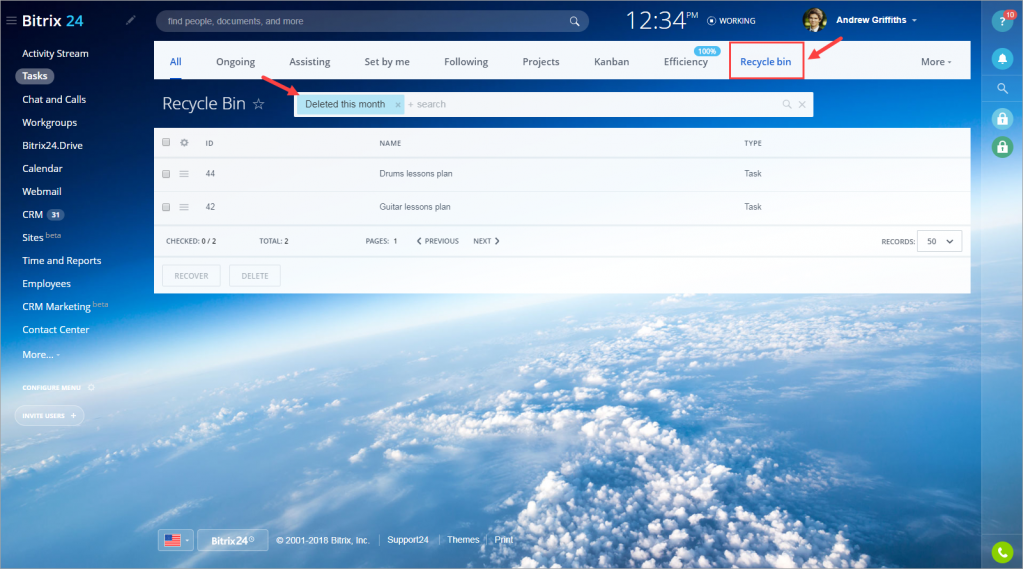 Only administrator, task creator or task creator's supervisor can delete tasks. Tasks are moved to the recycle bin of the user that deleted them.
Only the owner of the tasks recycle bin or administrator can delete tasks irreversibly from the tasks recycle bin.
Tick tasks and select the action that you want to apply to these tasks - Delete or Recover.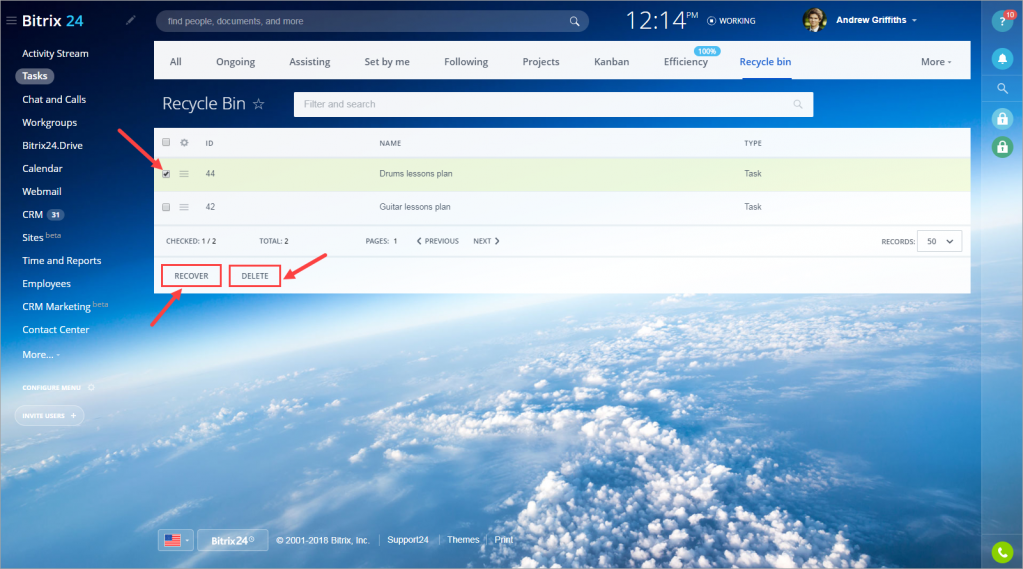 Administrator can access other users recycle bins. Just click on the search field > click
Add field > User
> enter the user's name.