There are two ways you can work in Bitrix24 CRM - with or without leads.
You can switch between these modes at any time.
How it works
By default, Simple CRM mode is used (without leads). In the upper menu, only the needed sections are displayed, the other sections are available after clicking More button.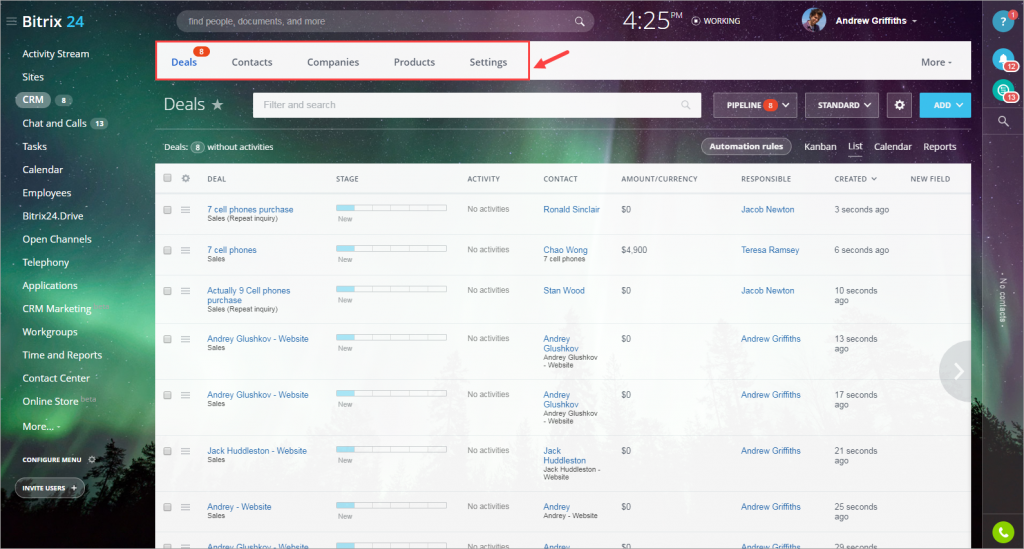 You can switch CRM mode in CRM section > Deals > click the cogwheel button > CRM mode.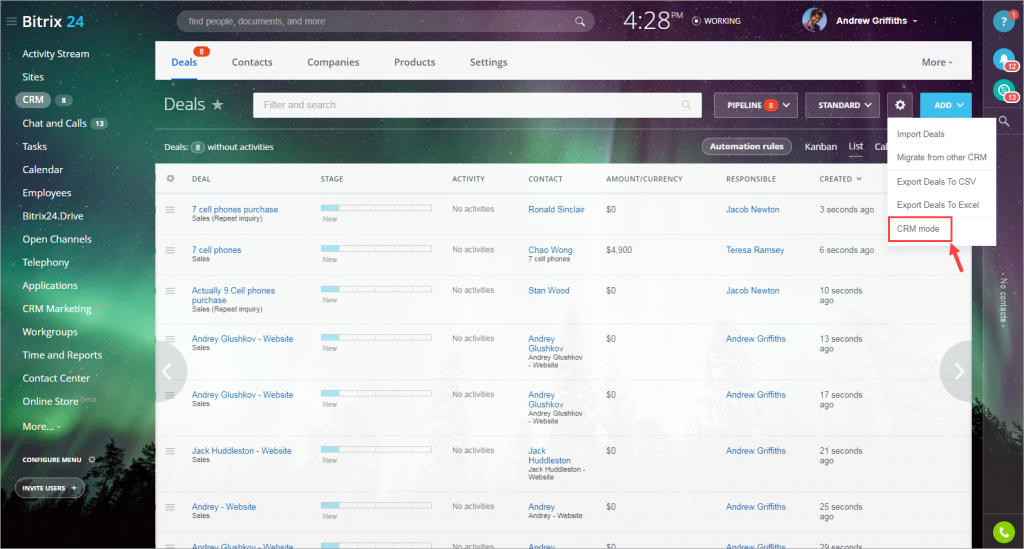 Choose the way you want to work with your CRM. Here you can also configure deal creation mode.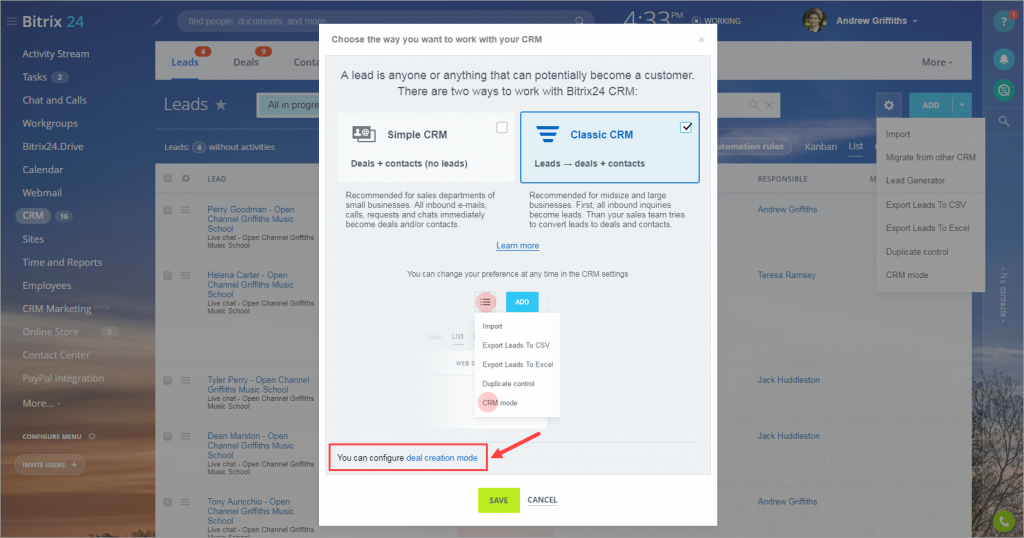 By default, Bitrix24 creates a deal and a contact for each inquiry. Also, you can specify whether Bitrix24 needs to create companies and select a pipeline for new deals to be added to.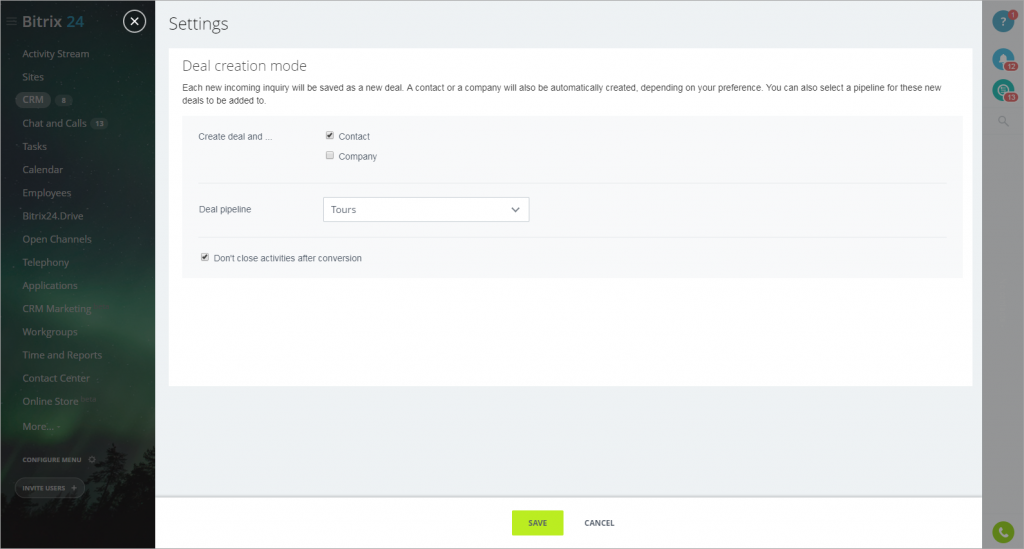 What happens to leads when switching CRM modes
If you work in Classic CRM and switch to Simple CRM, all open leads are converted to deals and clients.