After you've confirmed that you want to migrate to Bitrix24 On-Premise, our Support Team prepares a backup file which you'll need to use to restore your Bitrix24.
We recommend not to use your Bitrix24 during the process of backing-up your Cloud account. Any changes made in your Bitrix24 (Cloud or On-Premise) during the process will not be included in the backup and will be lost.
The backup file can be downloaded within 7 days. After these 7 days, it'll be deleted automatically.
We strongly recommend that you use our Virtual Appliance as a product environment for your Self-Hosted product installation. In case you use a custom product environment, we cannot guarantee a successful outcome of Cloud-to-Self-hosted version migration of your Bitrix24 account.
Important: the root directory that you use to deploy the Bitrix24 backup file to needs to be empty. Your server needs to be configured to work with UTF-8. Before restoring from the backup, make sure that virtual machine's disk has at least three times more free space than the size of the backup copy.
After installing and launching BitrixVM, open your browser, enter your Bitrix24 On-Premise account address and click Restore from the backup: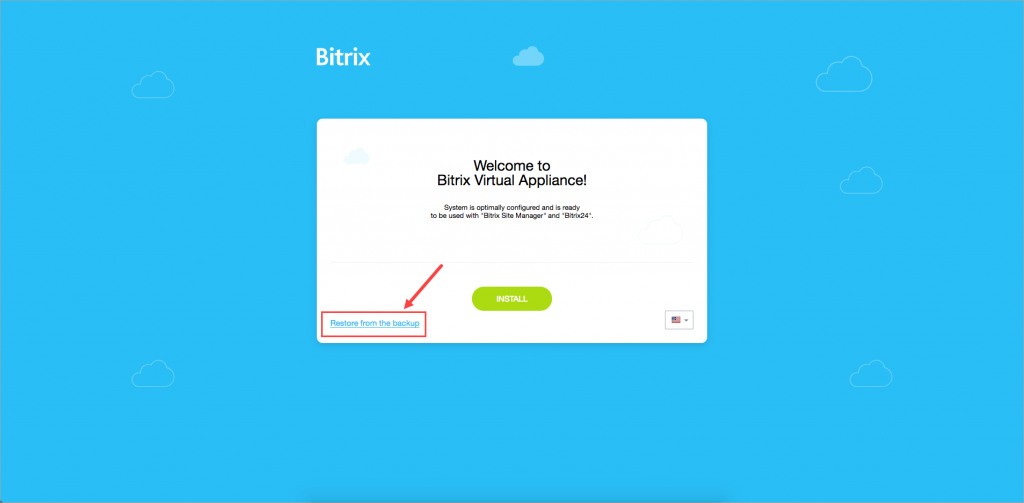 Then select the Download from remote server option and paste the link that you've got from our Technical Support team.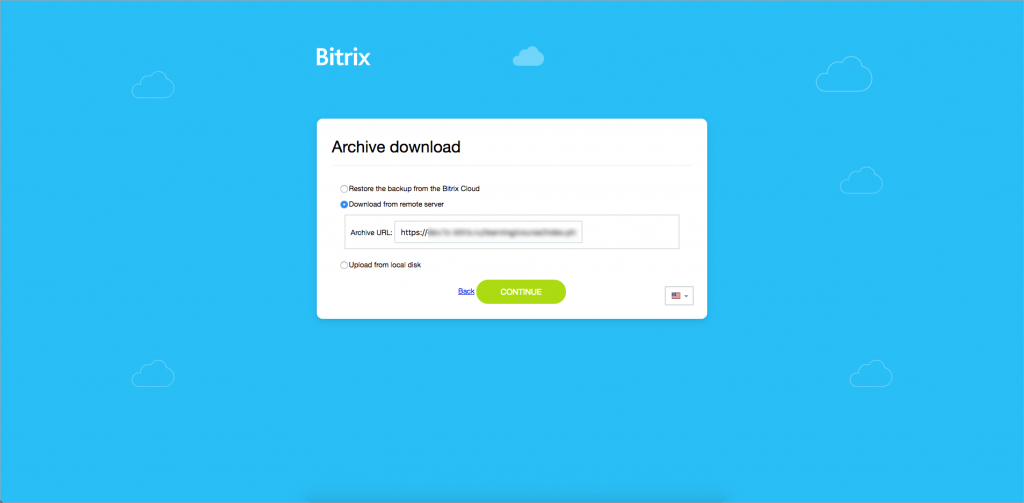 Enter the password to extract the archive. This password is provided by the Technical Support.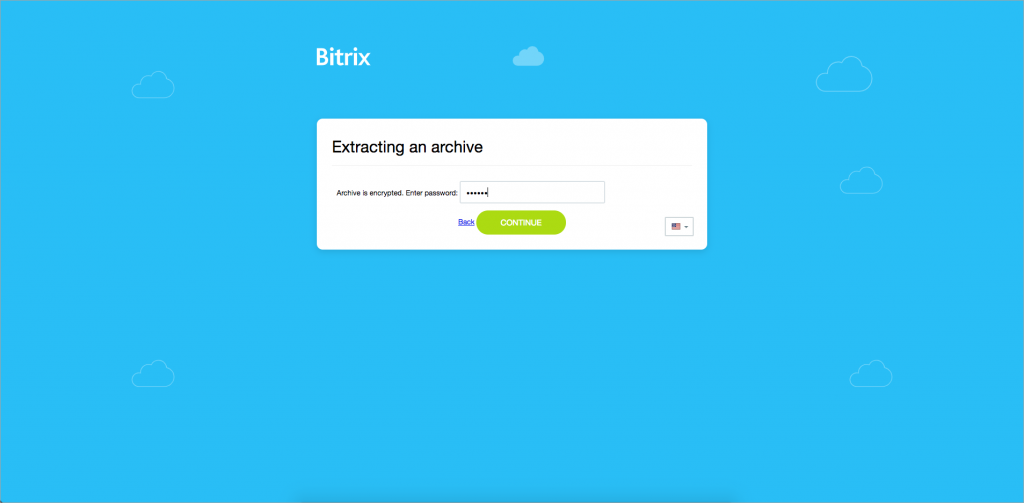 Then the archive extraction process will be started. The system will suggest restoring the database, so just click Restore: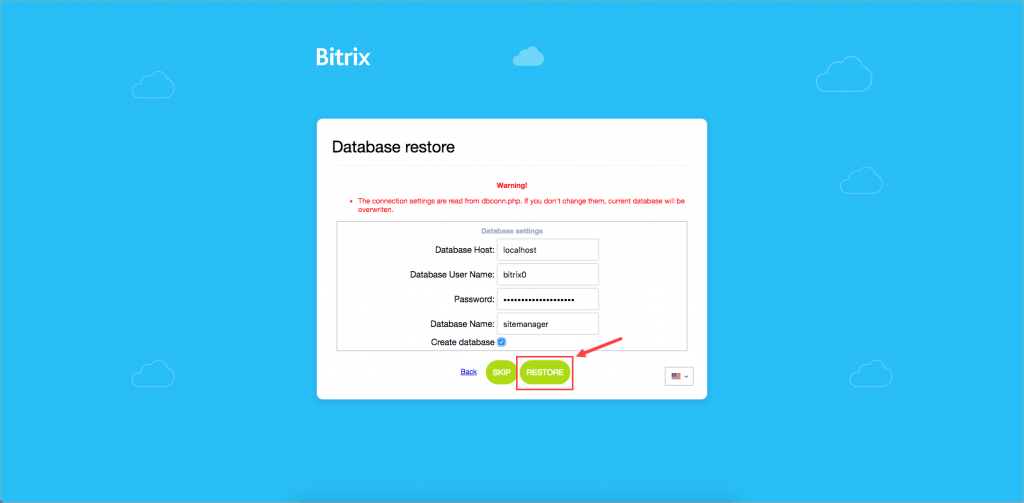 Click Delete archive and temporary scripts: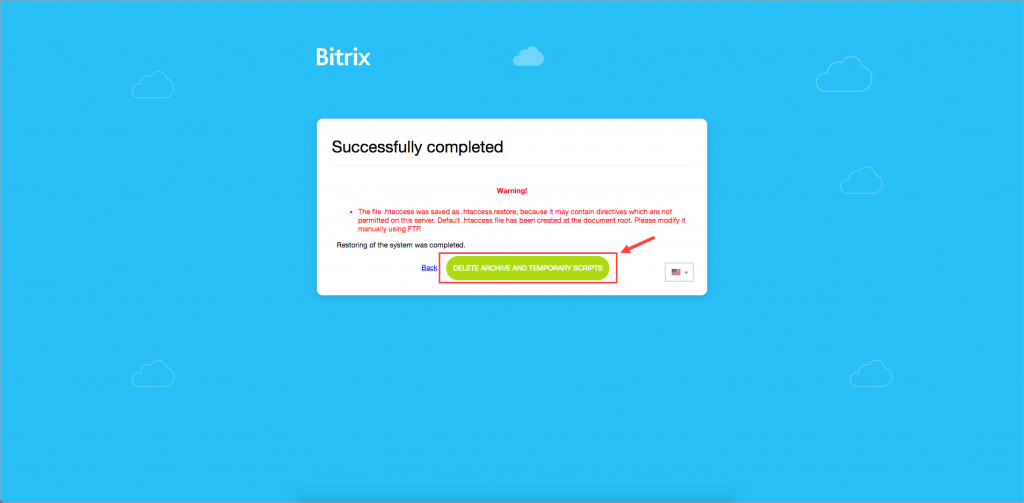 Done! Now you can work with your Bitrix24 On-Premise. All the data from your Bitrix24 Cloud is restored.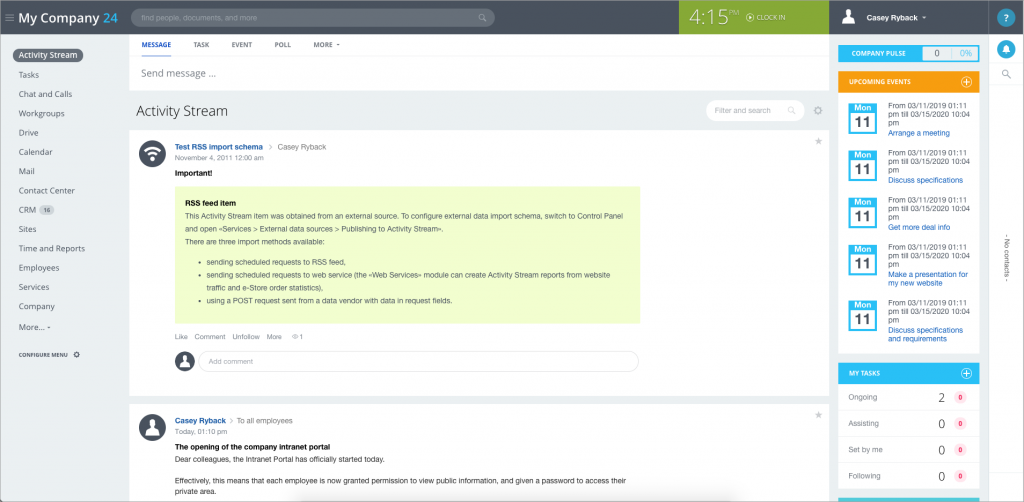 Actions after migrating to On-Premise:
You'll need to perform reindexing, as the Bitrix24 Cloud database is copied without saving the search index.
To log in as an administrator, use the credentials that you've sent to the Technical Support before the migration process.
Please note: as users' passwords are not stored in your Bitrix24 Cloud account, all the other users will need to use the password recovery form to log in to Bitrix24 On-Premise account. Or the administrator can reset passwords in the Control Panel.
To get to the Control Panel, paste your account address to your browser's address bar: http://account_address/bitrix/admin/.