Sales Intelligence helps to evaluate which marketing channel works the best and worths money spent.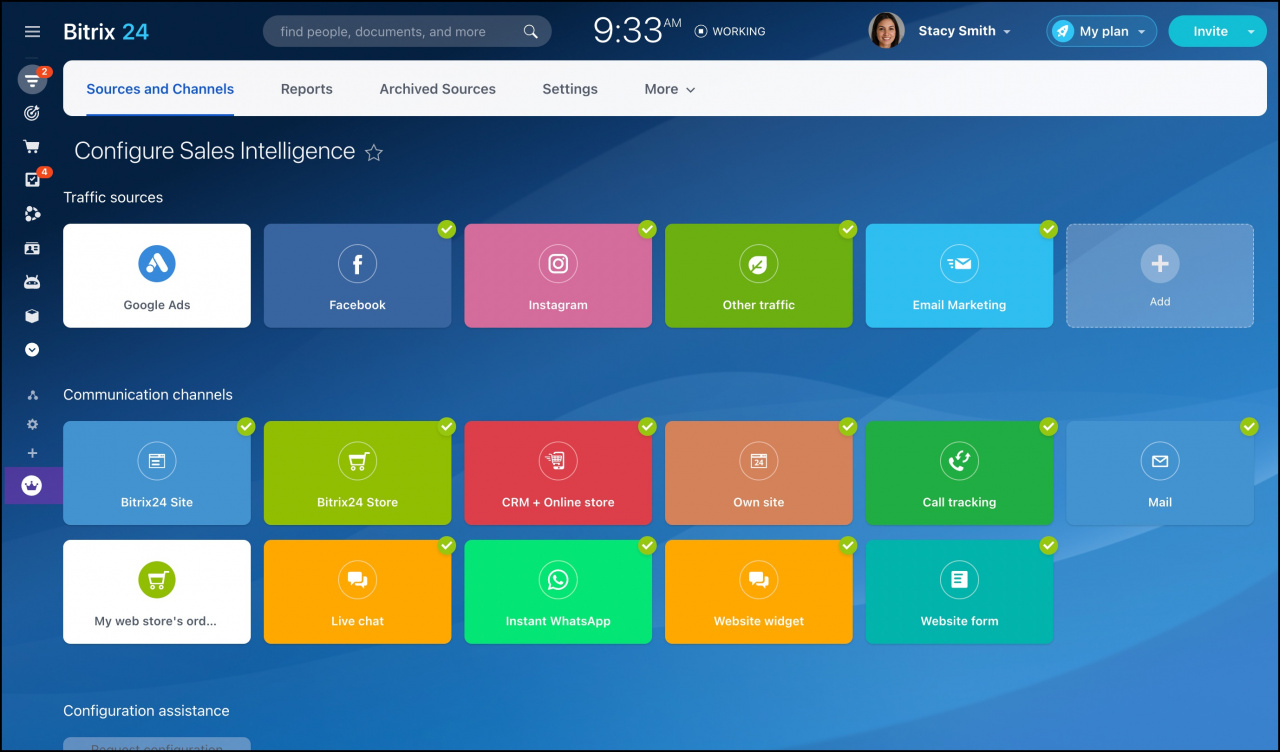 Five CRM tools
The modern CRM is not just working with leads and deals, but it's a set of tools. Here's a list of such tools available in Bitrix24:
There is the fifth element that evaluates the efficiency of marketing channels - the Sales Intelligence.
What is Sales Intelligence?
It's hard to imagine a company that doesn't spend money on advertising. Some companies spend money on billboards, others promote themselves on social media. Anyway, it's vital to know which marketing channel is more effective and makes you more money.
Sales Intelligence calculates how much money has been spent on each lead source, and how much money you've made out of these leads.
Sales Intelligence main features:
Helps you understand how much money is spent on attracting one customer.
You can add the information about the efficiency of each marketing channel to one report.
Helps you to administrate the marketing budget.
You can view the full client path.
How to configure the Sales Intelligence in Bitrix24?
Sales Intelligence needs to be configured on both sides. For example, you need to configure Sales Intelligence in Bitrix24 and on Facebook.