Check if sales boost is available on your plan. You can find all the information about Bitrix24 plans on the
pricing page
.
Finding new clients is a complicated task for any business and it's important to work with your customer base. Bitrix24 gives you a tool that helps you to increase sales to existing customers - Sales Boost.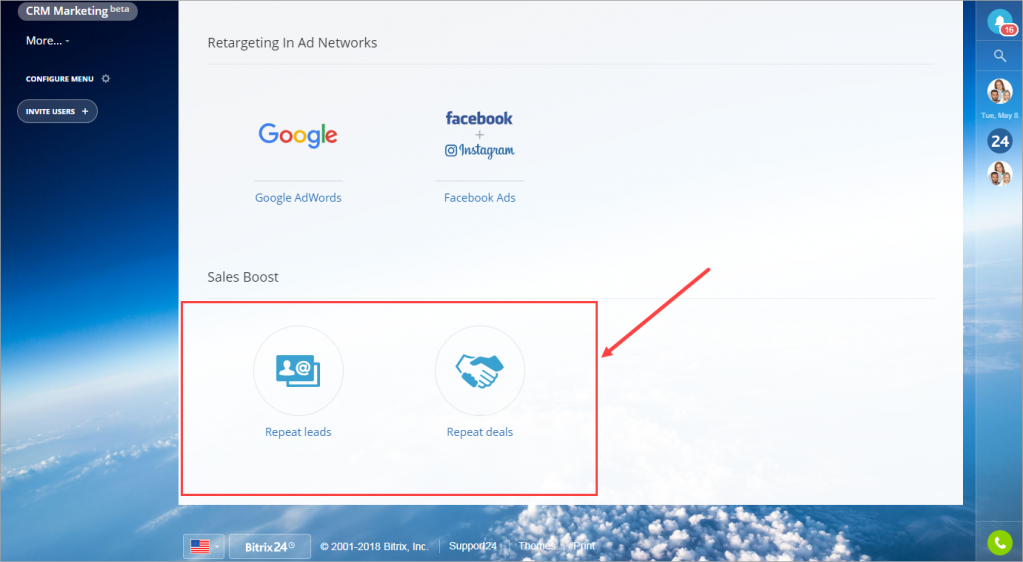 How it works
Sales boost creates repeat leads and deals automatically.
For example, there is a music school that has guitar, drums and singing lessons.This music school is organizing masterclass with a world famous guitarist Dave Mustaine. So, the goal is to sell tickets to this event to all guitar students.
We have generated deal + contact for each student and added custom "Lesson" field to a deal form in this example.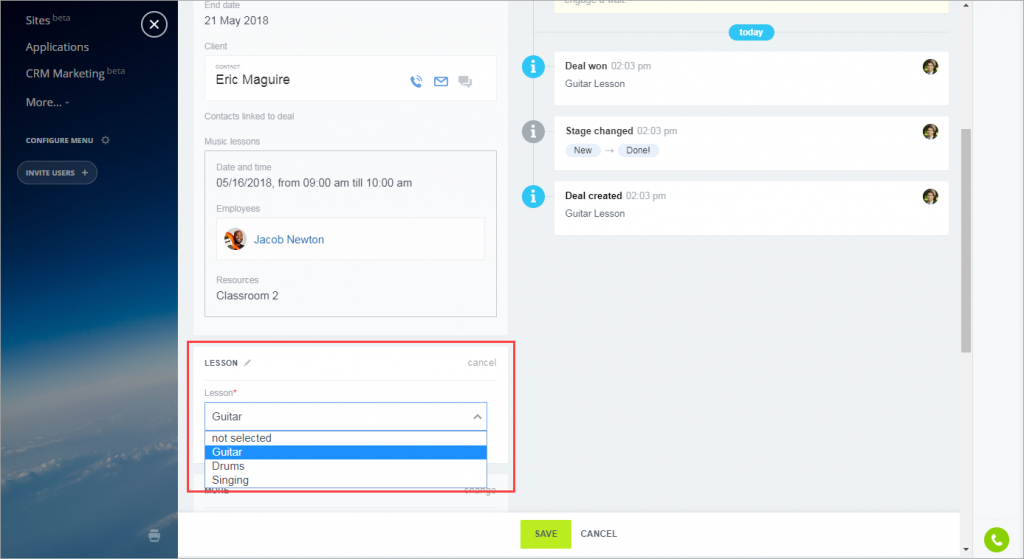 Now it's time to use Sales Boost. Go to CRM Marketing > Repeat deals.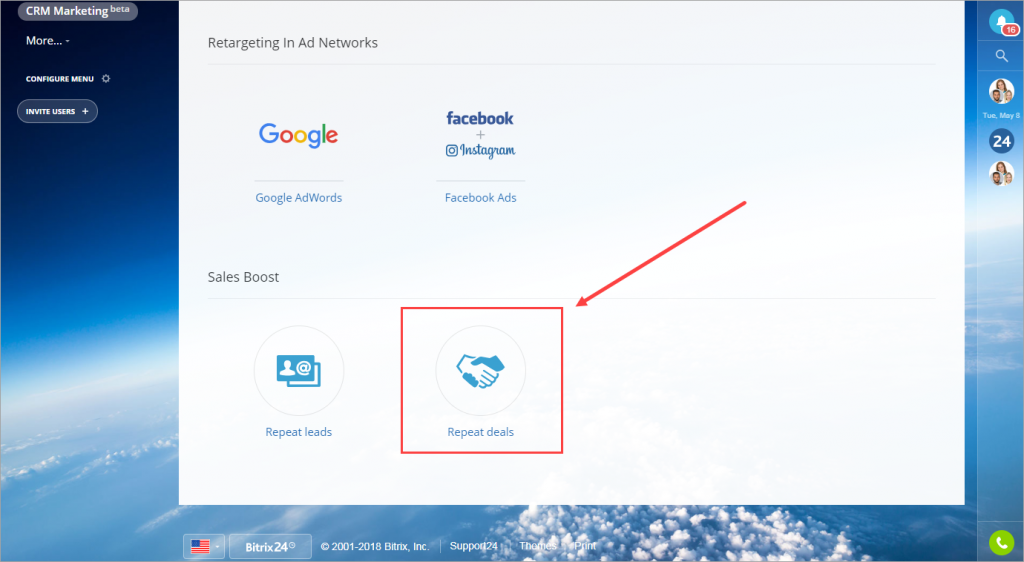 First of all, create a new segment.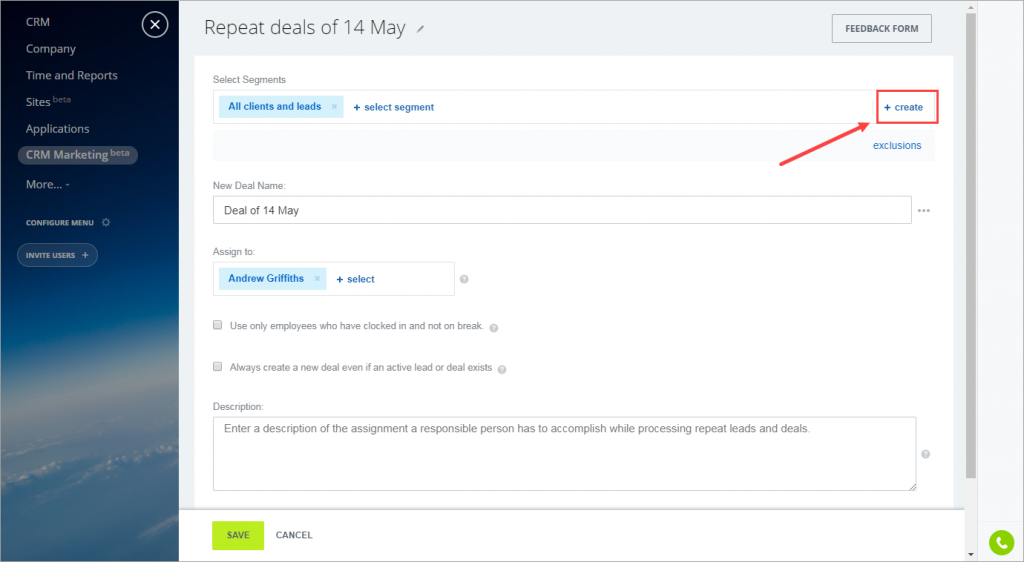 You need guitar students, so use the filter and choose Guitar in Lesson field.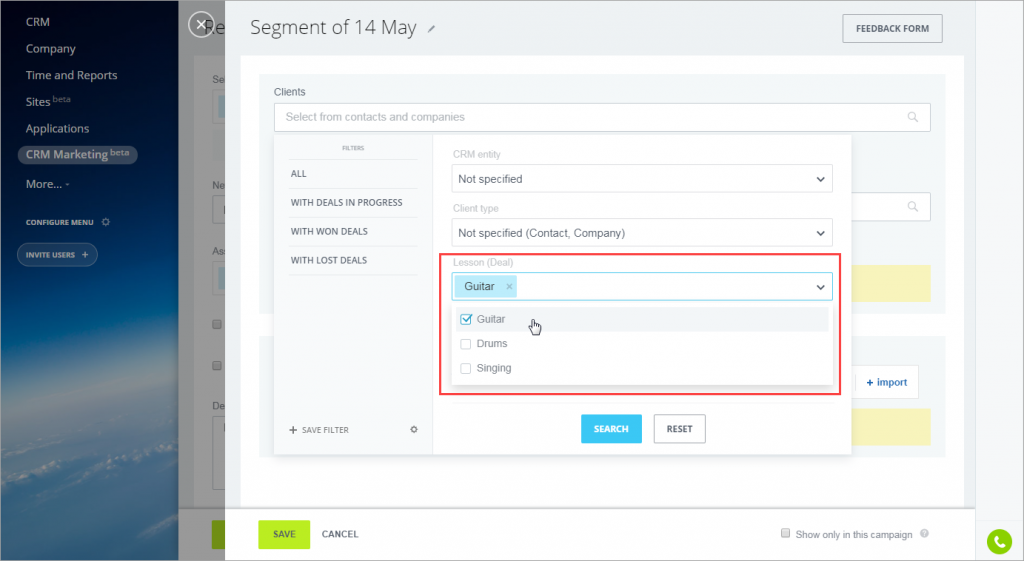 Save this segment, specify the New Deal Name and responsibles queue in Assign to: field. You can also tick Use only employees who have clocked in and not on break option.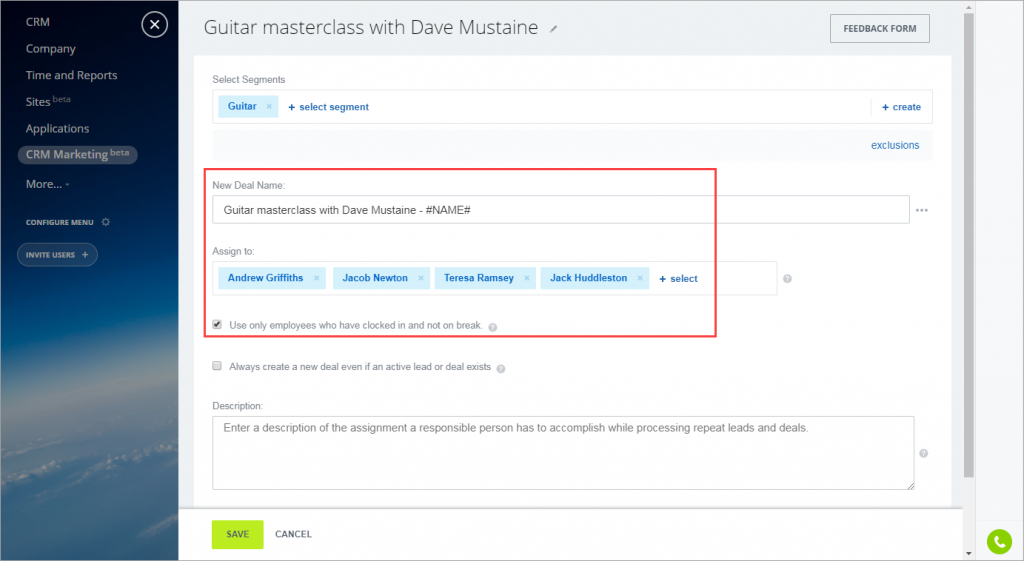 Add the assignment description. This assignment will be displayed as a comment in a deal form.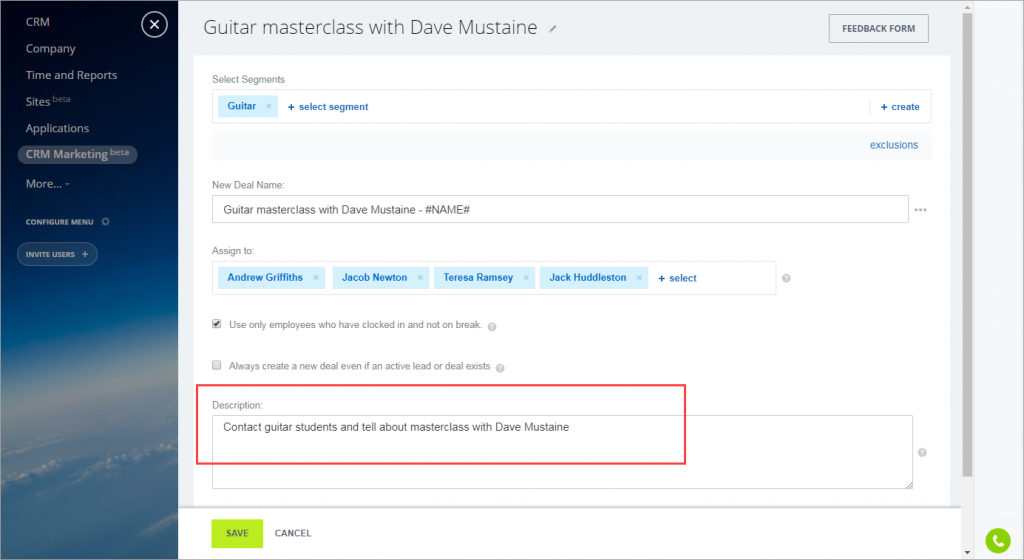 Click Save and start the Sales Boost.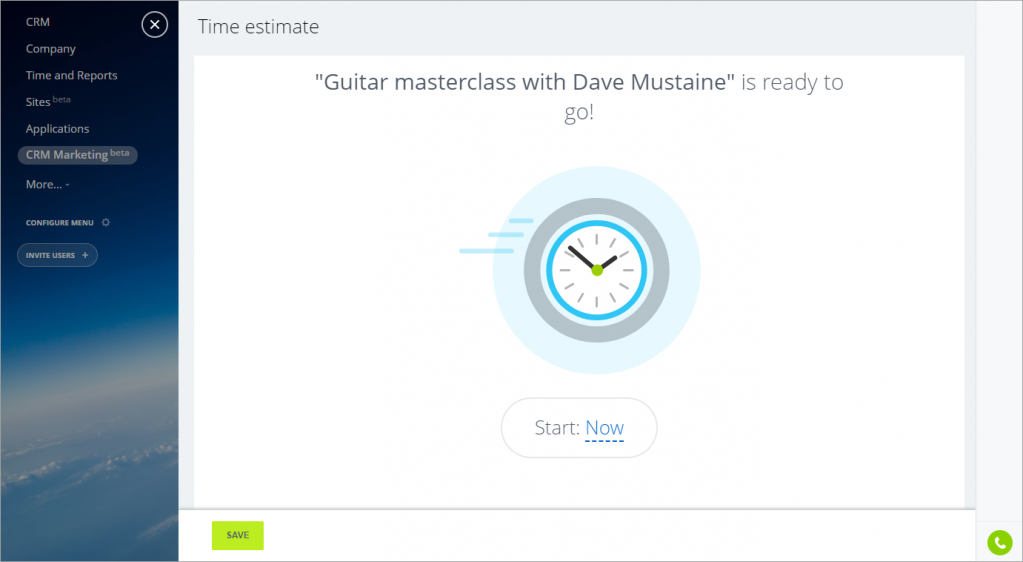 Done! Bitrix24 will create repeat deals with a comment for the responsible person.