When updating your Bitrix24 On-Premise version, you may receive a notification: The mbstring.func_overload parameter has to be removed to update the system. Please fix the issue or contact your hosting provider's technical support.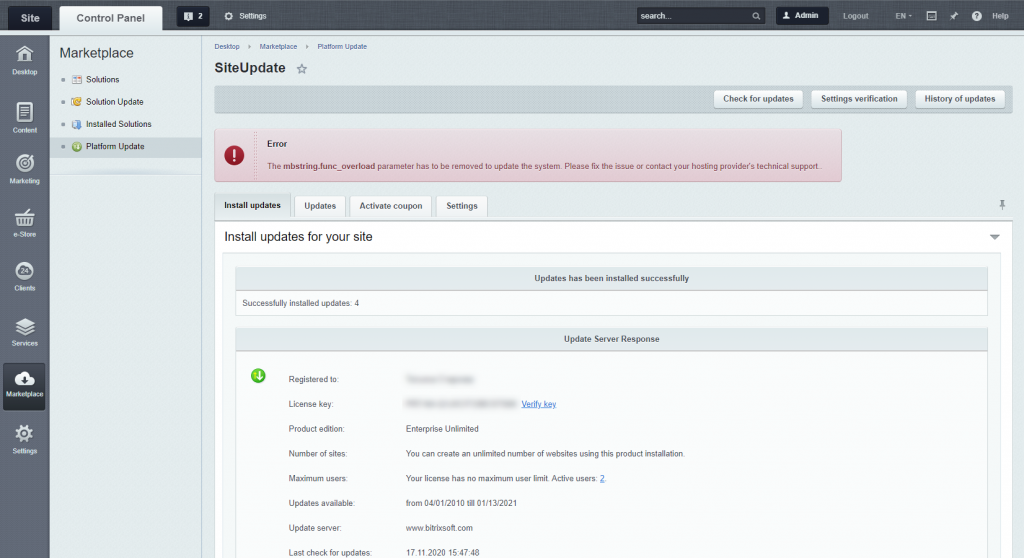 What does this error mean?
The mbstring.func_overload parameter is considered as deprecated since the PHP 7.2.0 release and it's strongly recommended not to use it.
As a result, this PHP parameter support is discontinued in Bitrix products. The error will continue to display until you remove this parameter in your server's PHP configuration.
How to fix the issue?
Go to the Tools section > System Admnistration > PHP settings.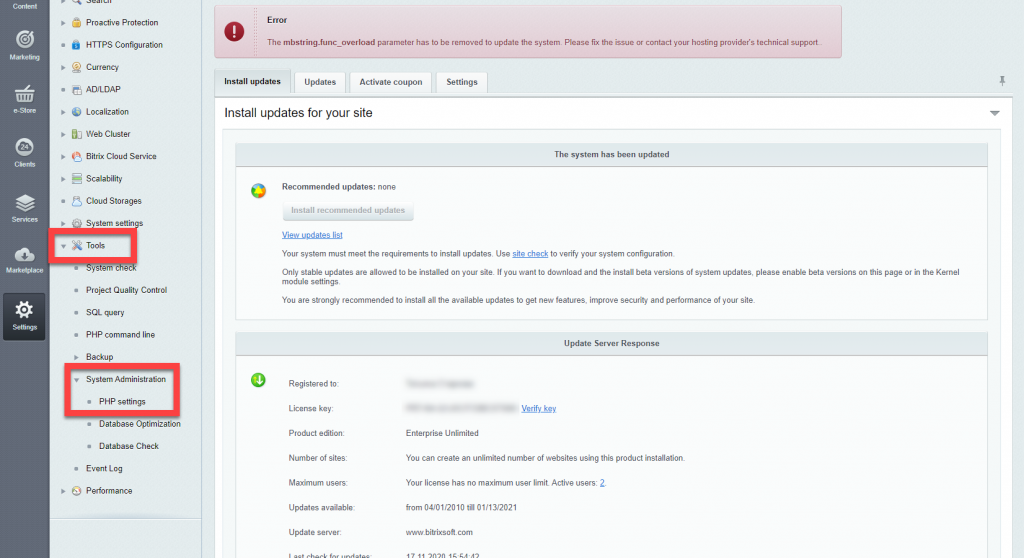 Find the parameter mbstring.func_overload in the PHP settings.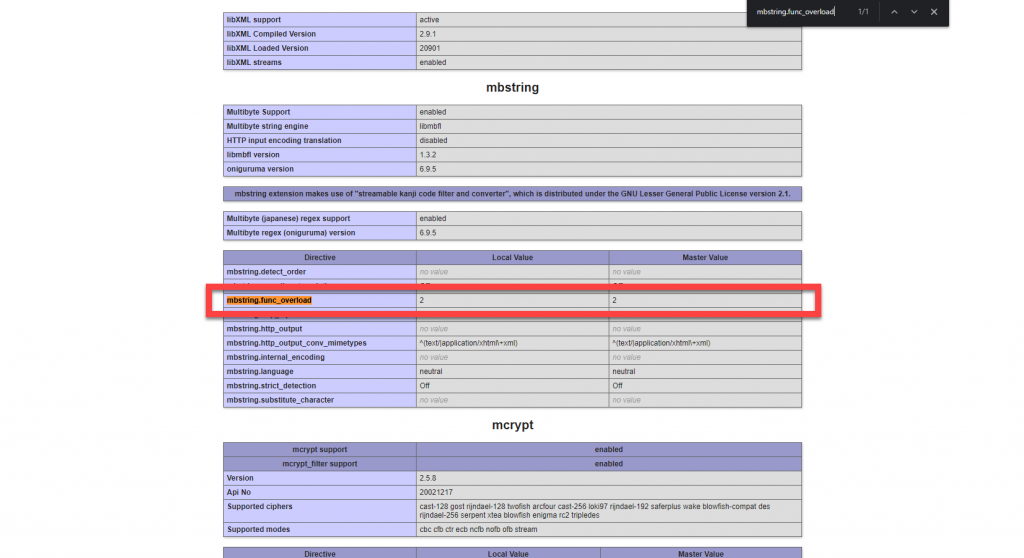 If the parameter's value doesn't equal 0, you need to remove this parameter in the PHP server configuration or set it to 0 (mbstring.func_overload=0).
To do that, you need to contact your hosting provider and ask him to remove this parameter. Or ask your hosting provider how to do it yourself, if it's possible.
If you are using a BitrixVM virtual machine, just update it to the 7.4.4 version.
If you uses third-party solutions in your Bitrix24 or a website, you may need to modify these solutions to meet the new requirements.