Authorization in Bitrix24 is the procedure for logging in to the account to get access to your personal profile and the system's tools.
Enter the domain of your account in the browser address bar, for example test1234.bitrix24.com. If you do not know the address of your Bitrix24, ask the administrator. You can also log in through Bitrix24 Network profile.
Depending on the initial registration method, authorize on the account in the same way. For example, if you registered Bitrix24 using social networks, authorize using this method.
Let's take a closer look at each of the authorization options in the browser.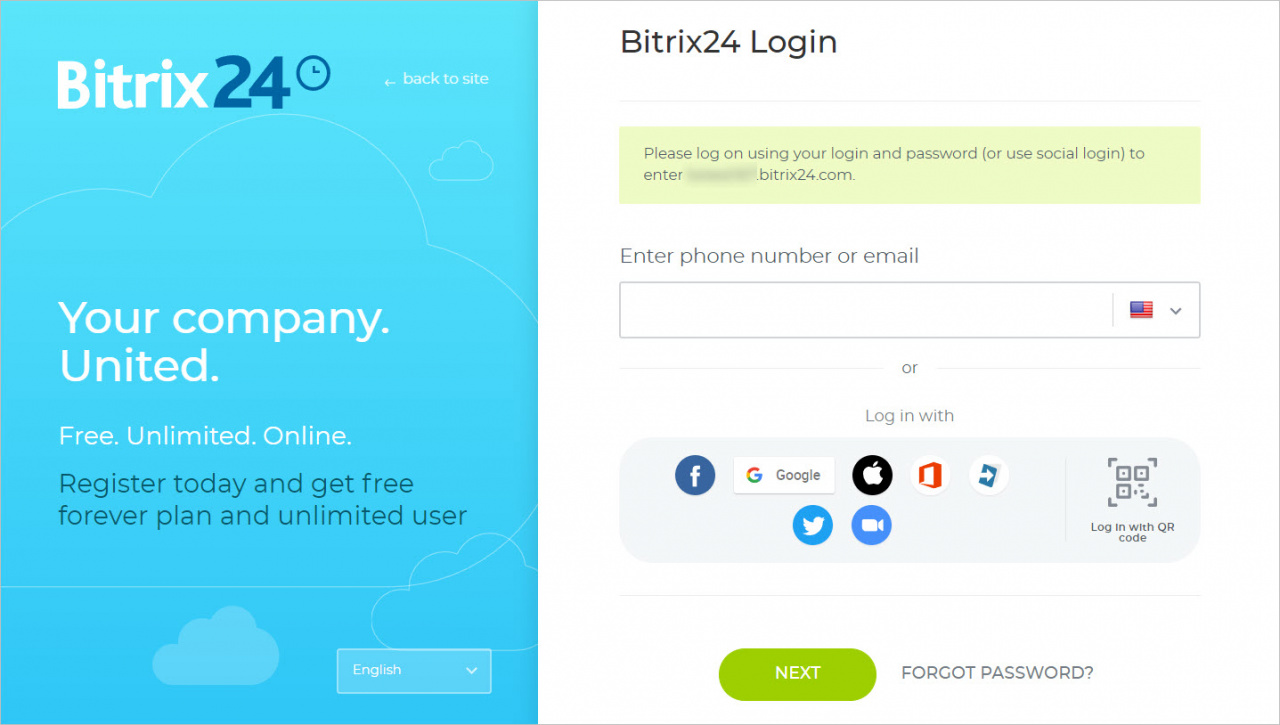 Phone or email
Enter the login you specified when registering, such as a phone number or an email address and click Next. Then enter your password and click Next again.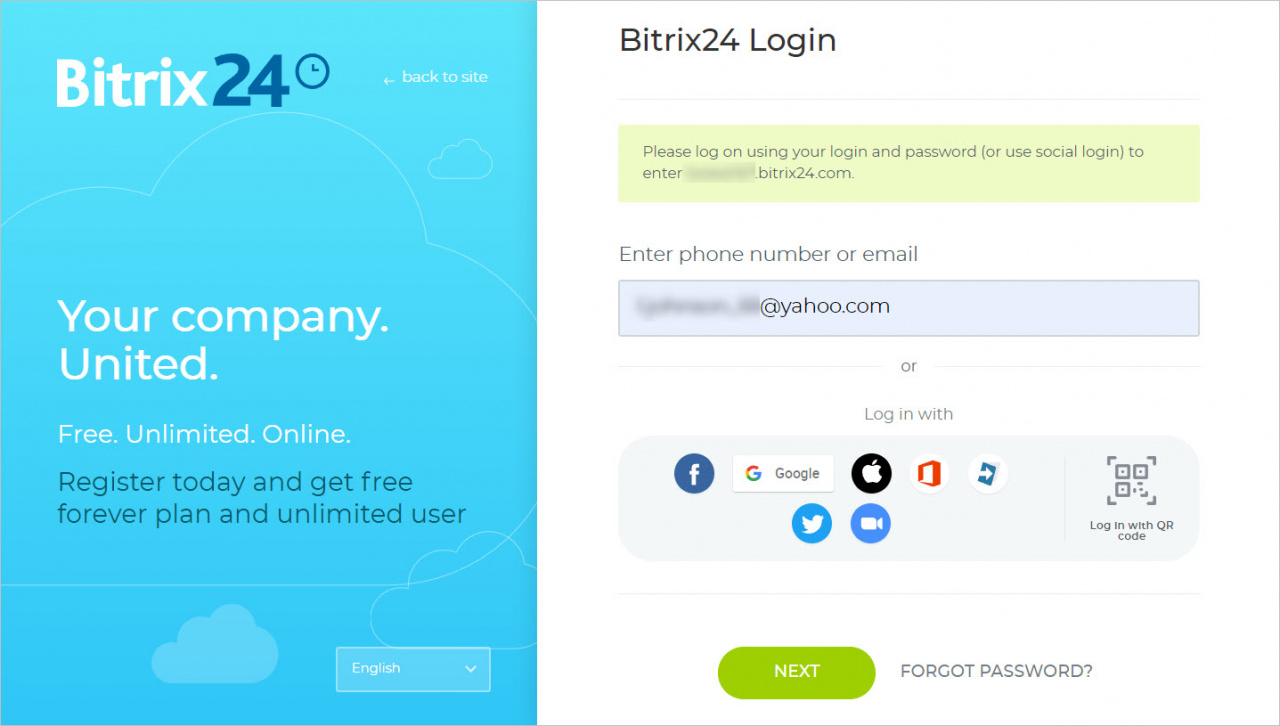 Social networks and services
Bitrix24 supports authorization through social networks, so if you registered your account with one of them, select the desired service at login:
Facebook
Google
Apple Sign In
Office365
LiveID
Twitter
Zoom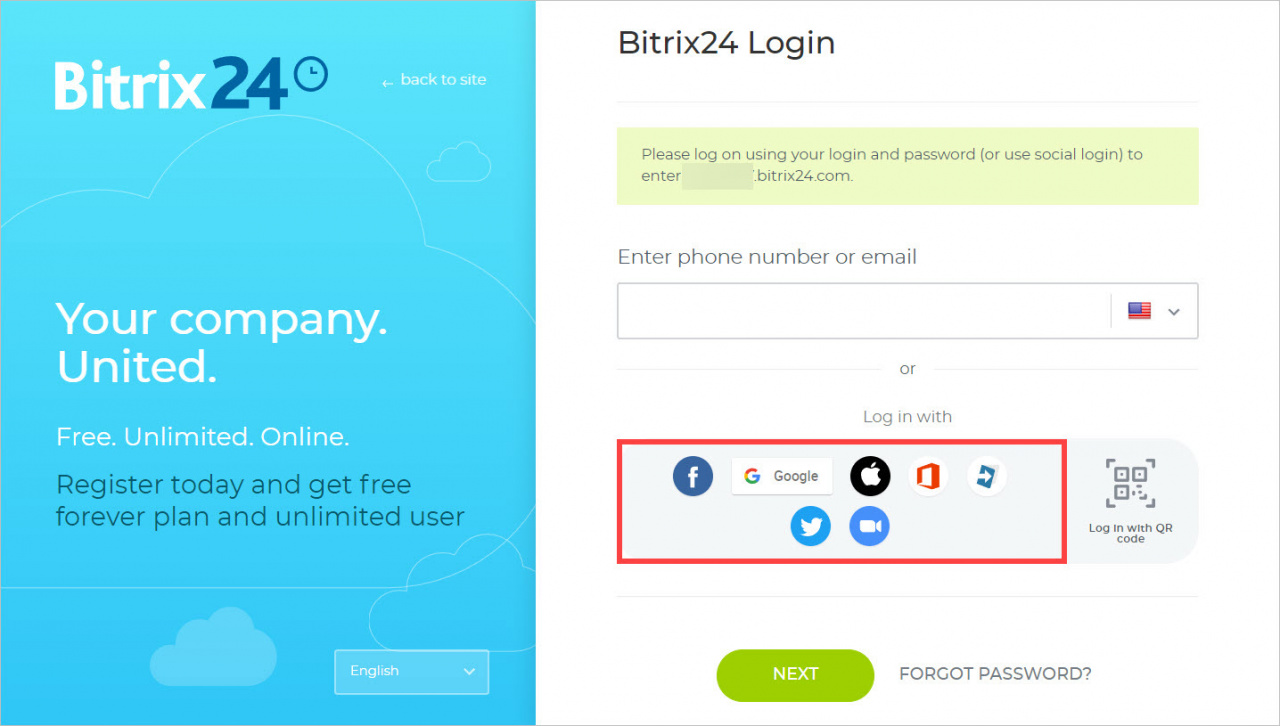 If necessary, log in to the service and allow access to the application.
If you logged in to the social network in the previous step, click its icon again. You will be logged in automatically. This also works when you switch to Bitrix24.Network.
If you have signed in through a particular service, select that service when you log in. We recommend that you
specify email
in the account you registered through the social network. In this case you will be able to set a login and password for authorization, and use these data to sign in to your account.
QR code
You can log in with QR code if you are authorized on the required account in Bitrix24 mobile application and you want to go to the same account in the browser.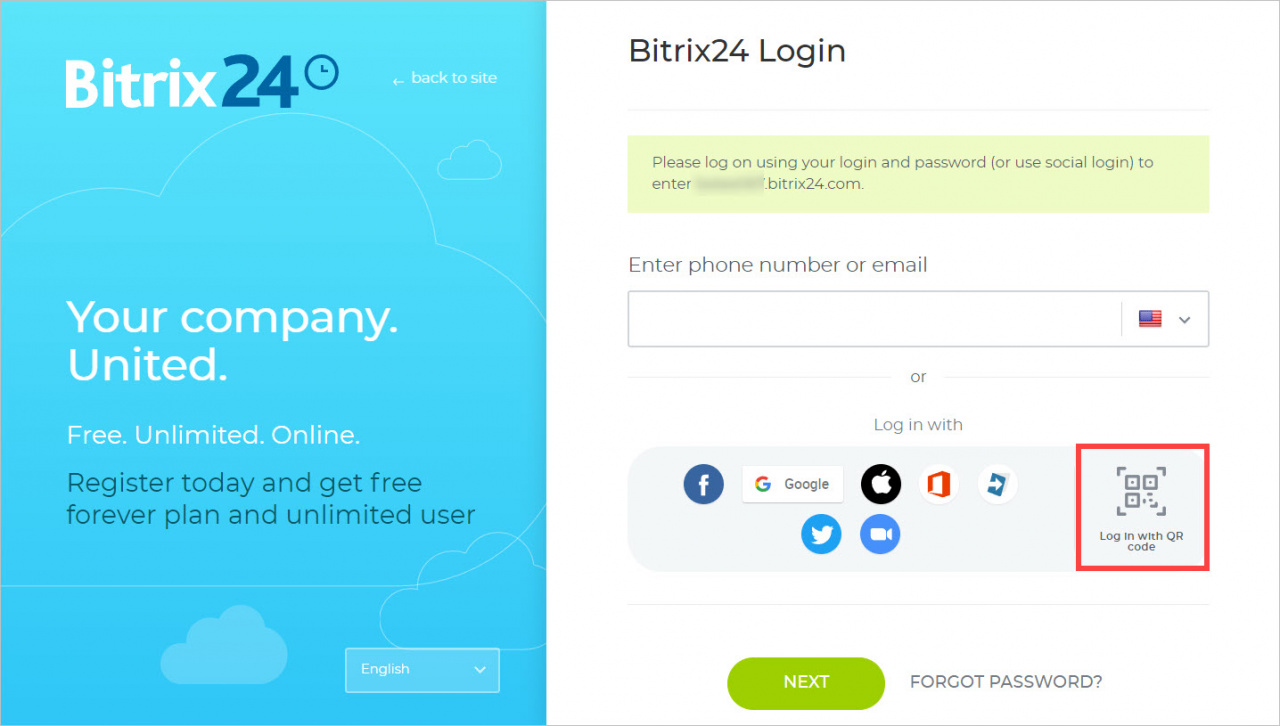 Select this way to log in and scan the QR code on the monitor screen with your mobile device.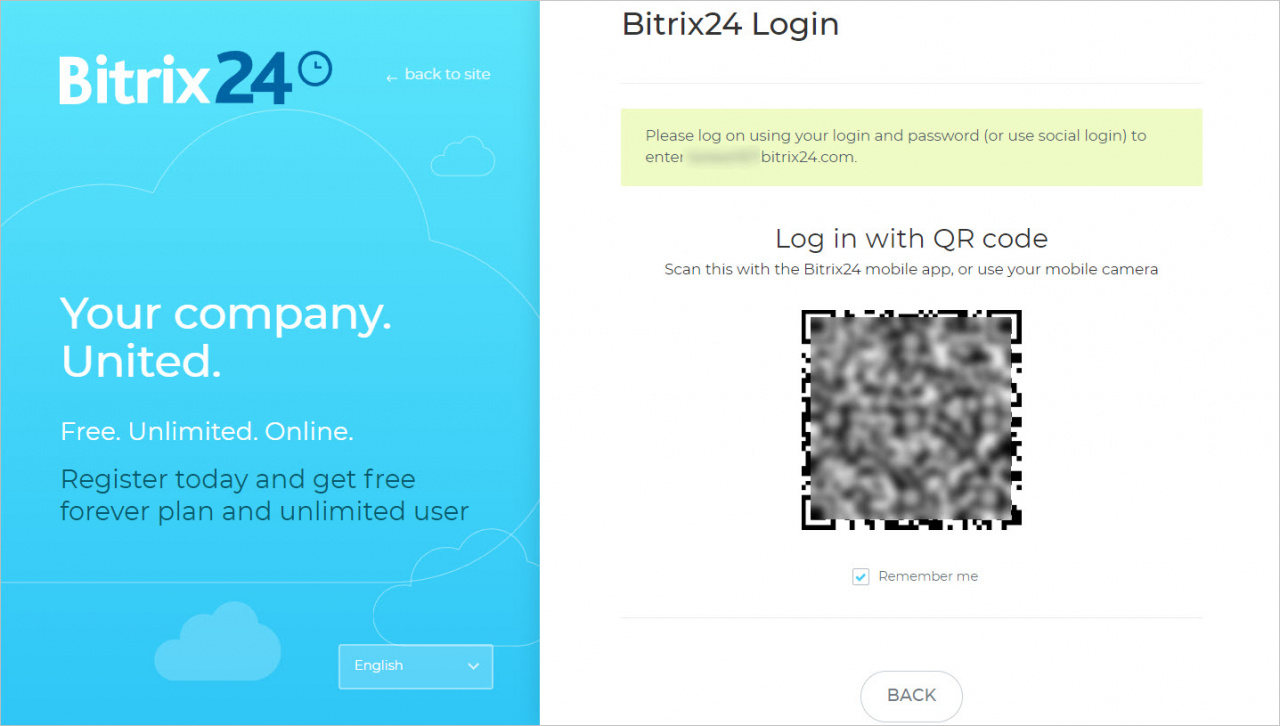 If you have forgotten your profile password, click the corresponding button to restore it.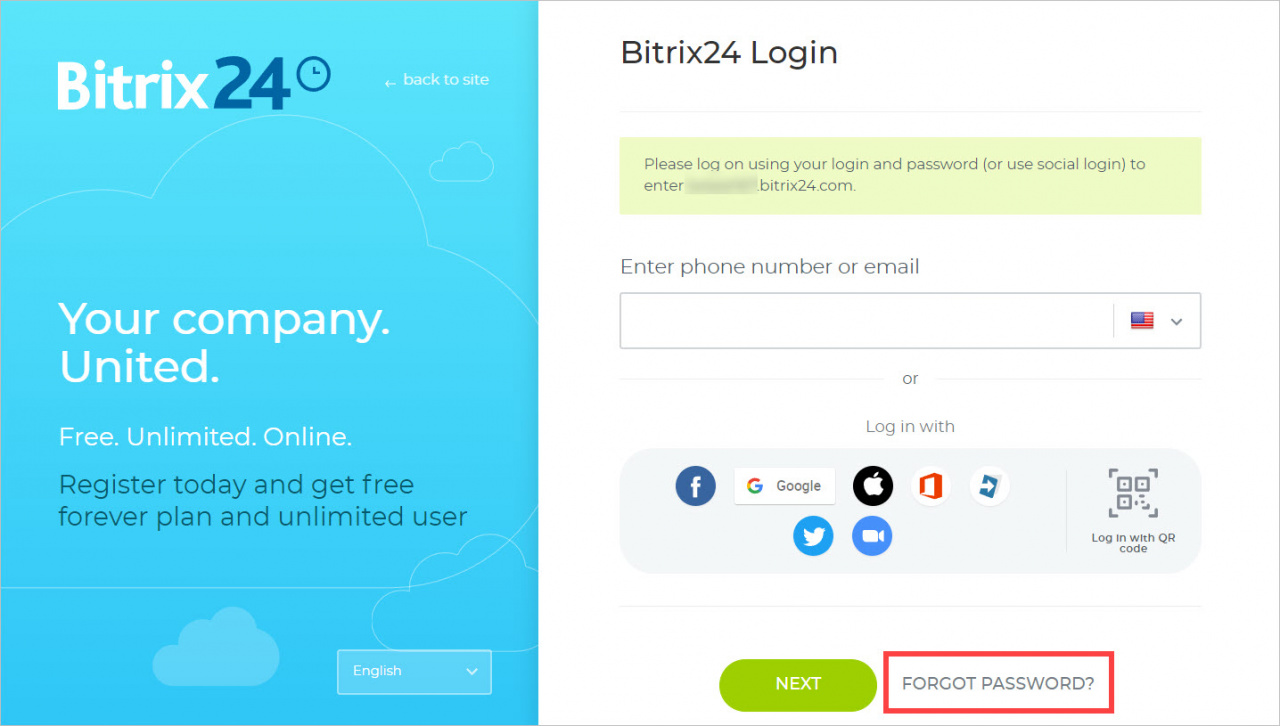 Read also: