You can connect your PBX using SIP connector, or you can select Marketplace solution and connect SIP PBX using REST API.
Differences between PBX connection options:
Connect PBX using SIP connector:

All the Bitrix24 Telephony options are available. Inbound calls are free, your telephony provider charges you for outgoing calls. You get charged monthly for using SIP connector. SIP connector needs to be purchased separately and is not related to Telephony balance. Make outgoing calls from your browser, desktop and mobile app.


Connect PBX using REST API:

Your PBX routes calls and handles voice traffic. Comparing to SIP connection, using REST API provides faster and better connection.

If you connect your PBX using REST API, options listed below are not available:

Voice broadcasting in the CRM Marketing section;
Calls from a browser, desktop and mobile app;
Call transcription.

By default, the following options are supported, but can be unavailable in a particular app or not supported by your provider:

Record calls;
Callback;
Assess the quality of service;
Selecting a particular phone number as a lead source in CRM.
How to connect PBX using REST API
Open Telephony section > click Connection > click View all in Telephony integrations section.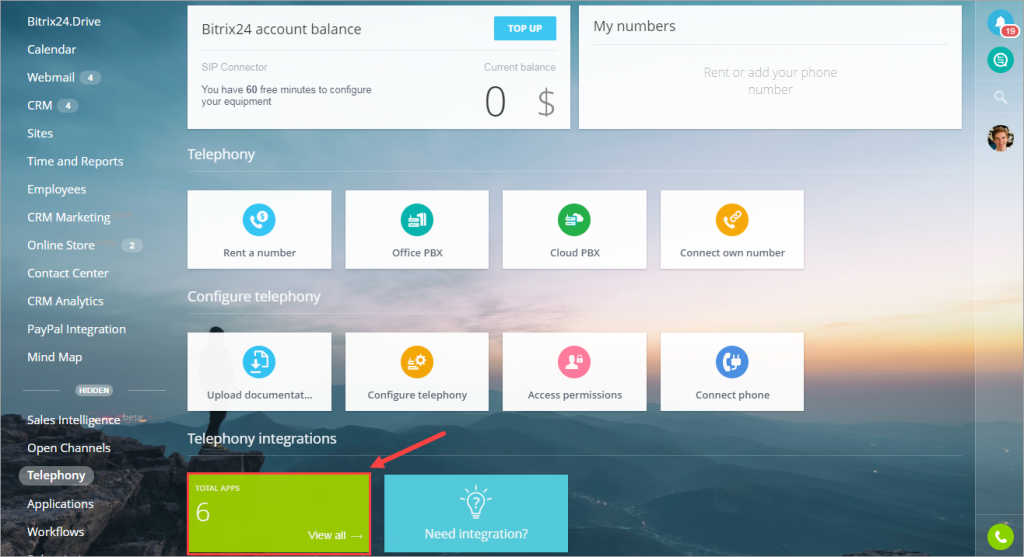 Select an app > click View > Install and follow the app developers instructions.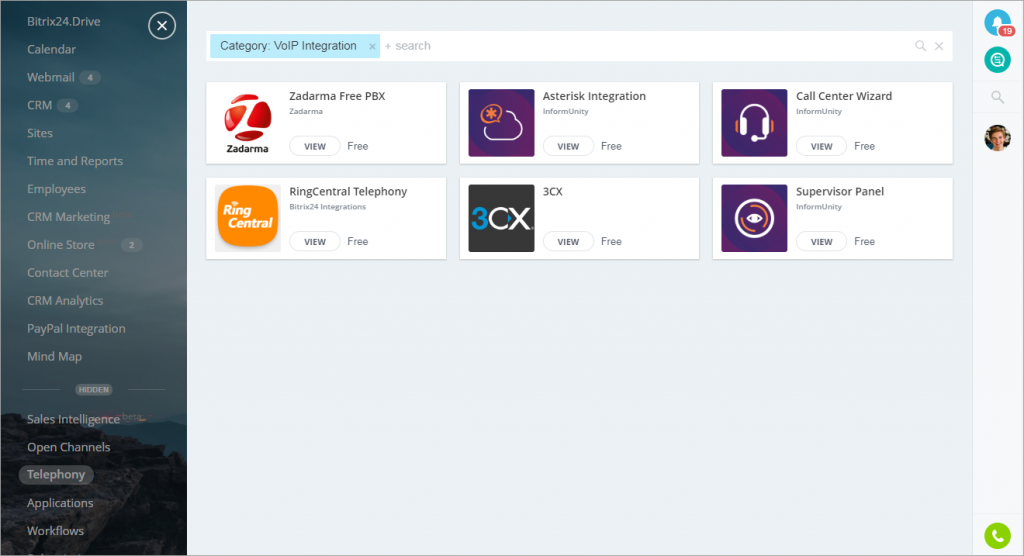 Installation instructions can be found in the Install tab of the app description.
Please, contact the app developer if you have any issues with the app configuration or questions about the app installation. You can find the contact information in the Support tab of the app description.
Telephony Integration
If you are a developer and want to integrate your telephony, read this guide - Telephony Integration Tips.