Bitrix24 Market Installed section is where you set access, update and remove your Bitrix24 Market apps.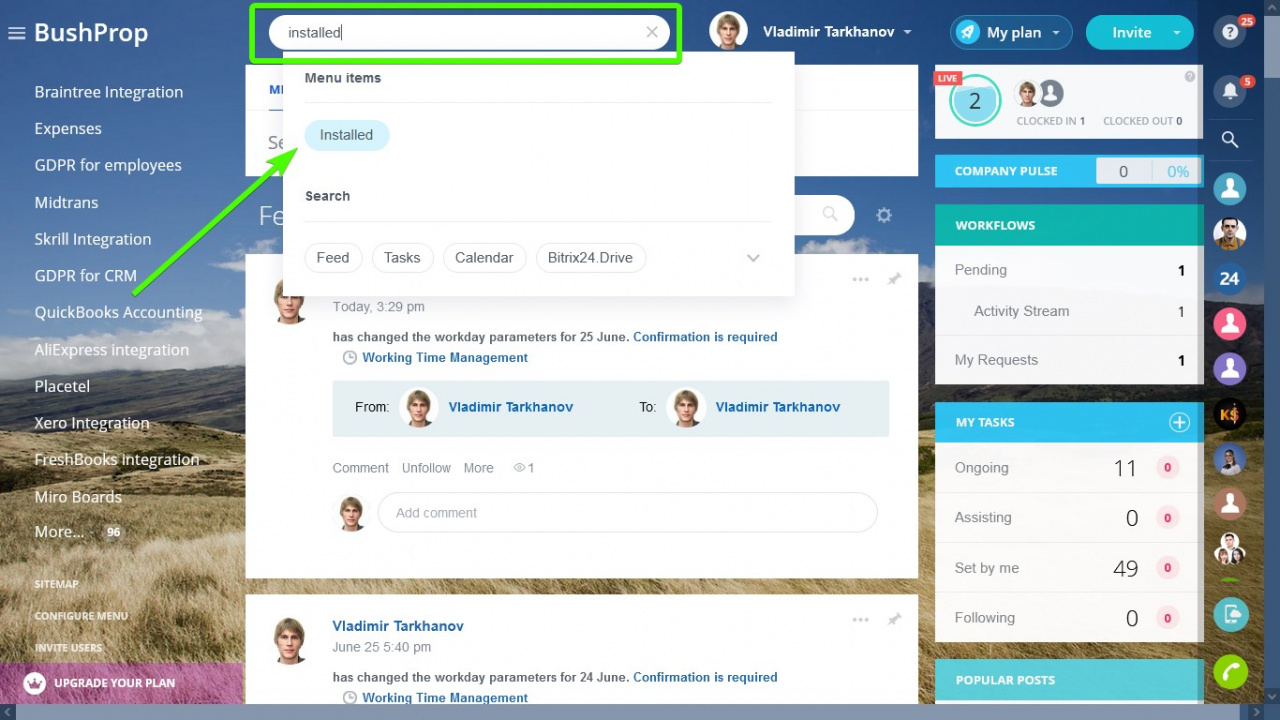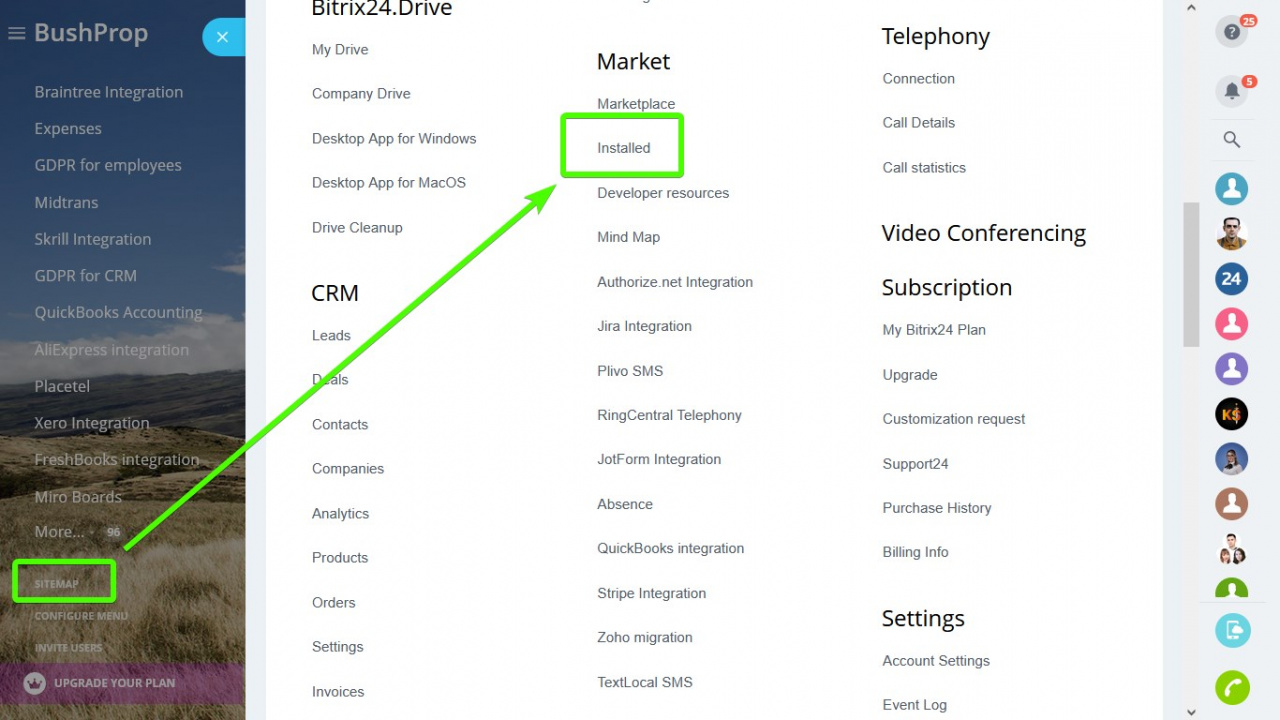 Access permissions
In some cases, you might want to restrict or grant access to your Bitrix24 users or whole departments: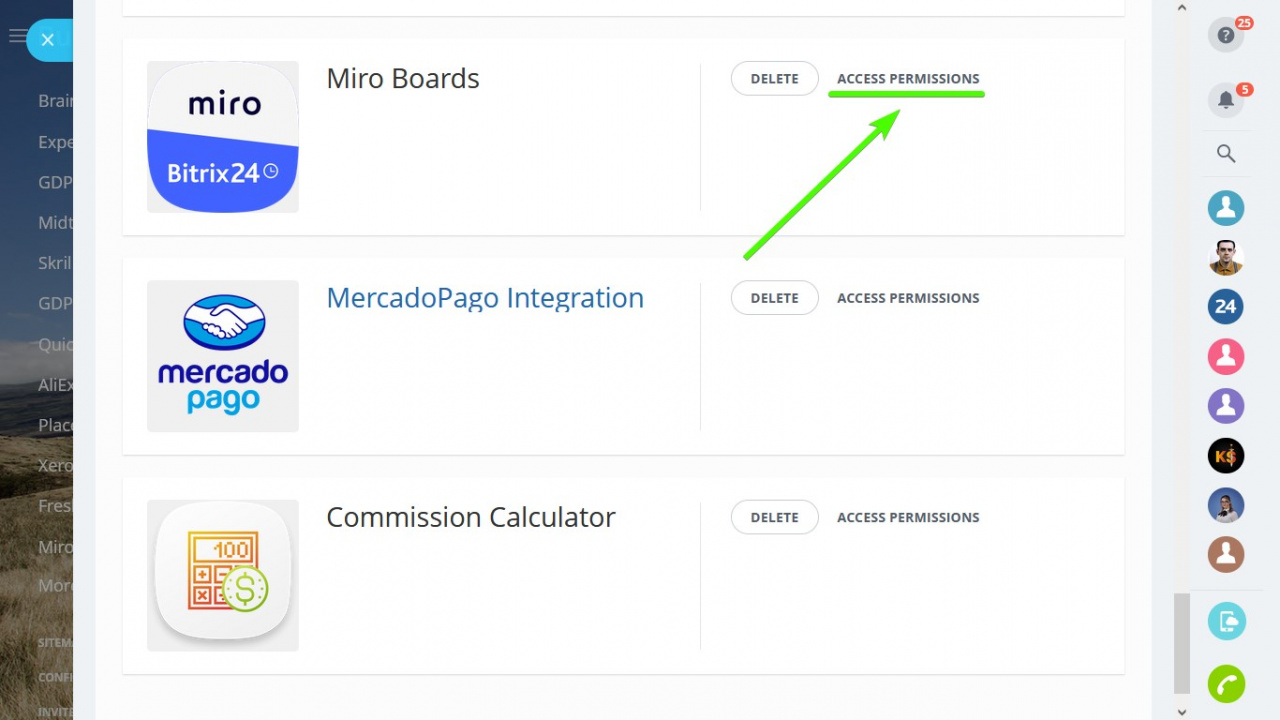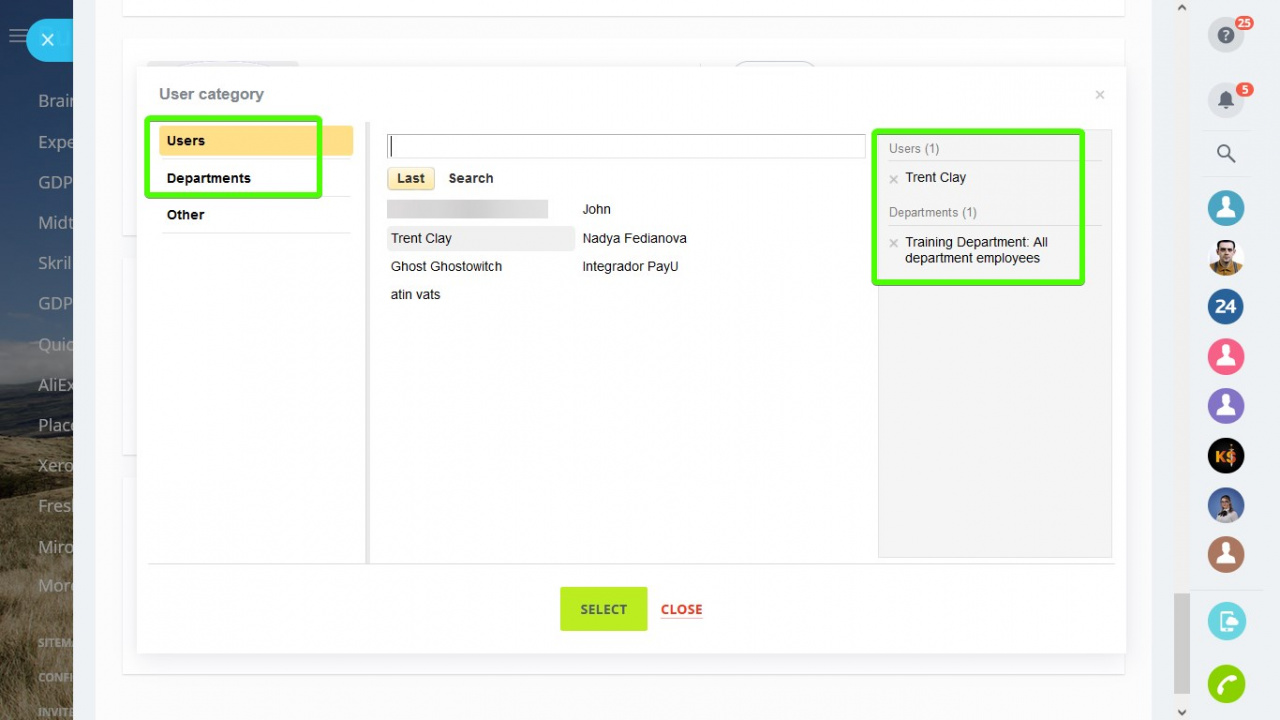 Update/Delete
Some apps you don't keep forever or find a more suitable one in a wide array of Bitrix24 Market apps.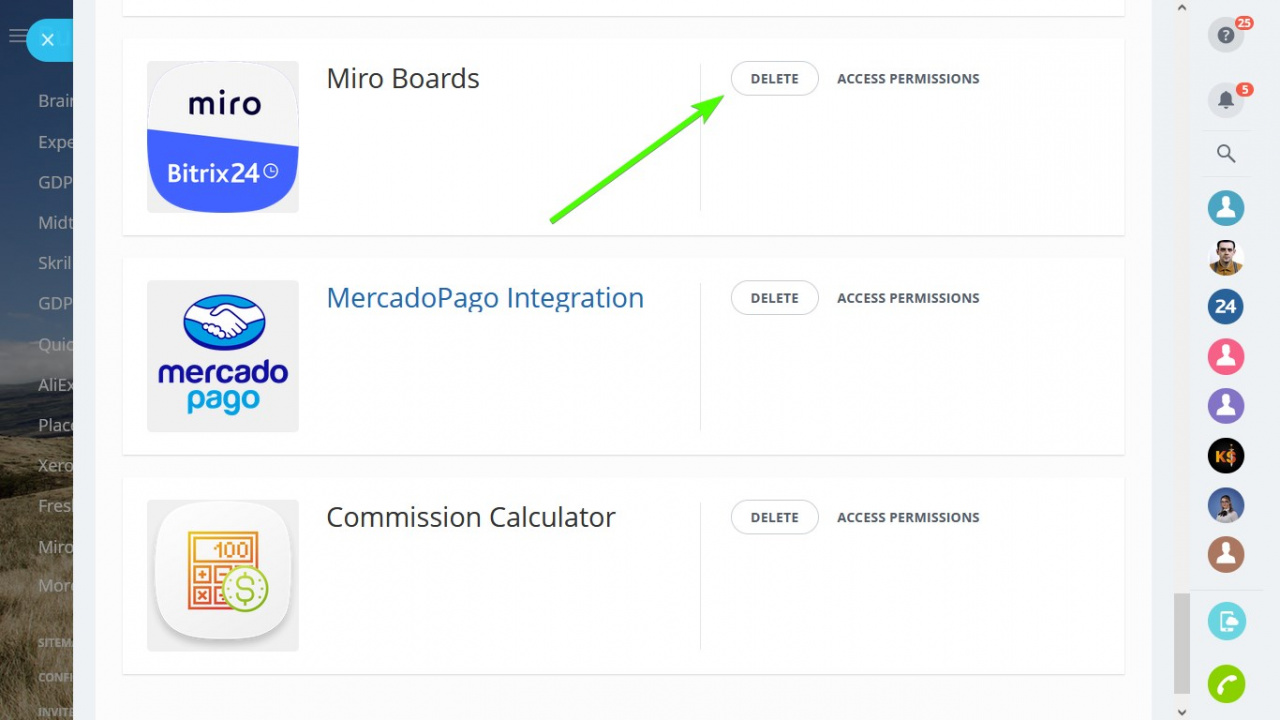 You will be offered to delete application settings and data, checkmark that if you're not looking to come back to using the app. On the other hand, if you're experimenting with different ones, leave it out, so it keeps the app's configuration data: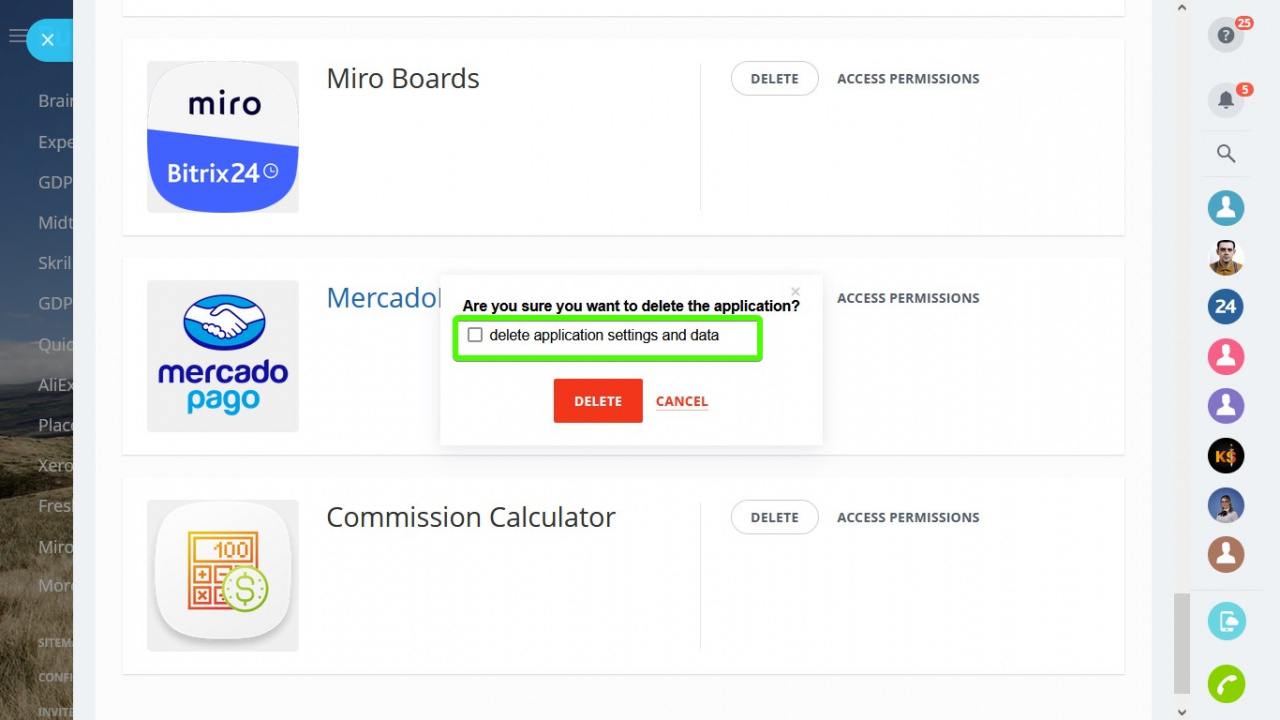 When integrating with third-party services and apps, Bitrix does not store any of that data. It only keeps the settings which you can delete if you choose so.