Update Bitrix24 Marketplace app
1. Open Applications > Marketplace.
2. Go to the Updates section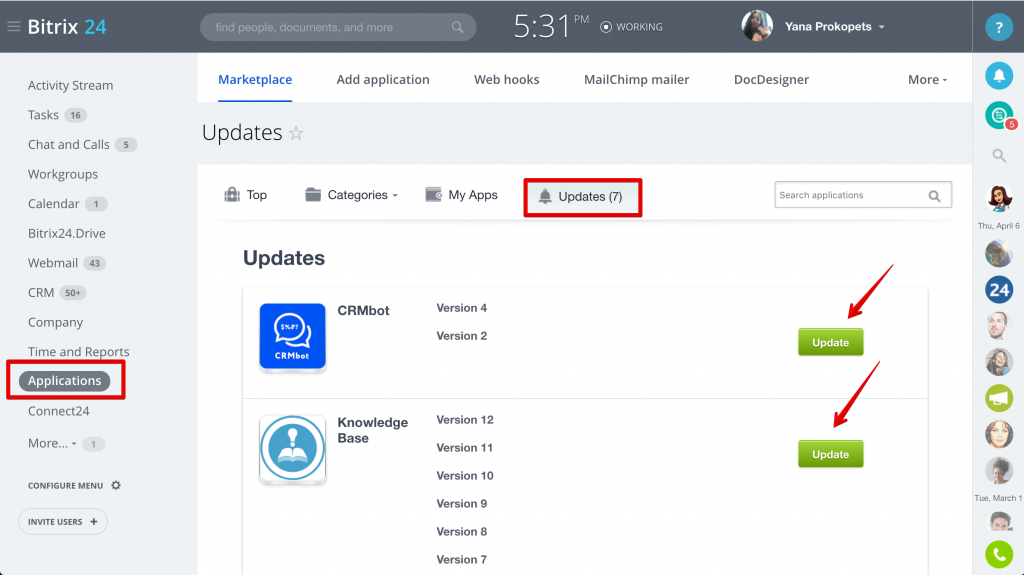 3. Here you will see all available updates & it's description. Click Update, you will be informed which permissions are requested by the application, click Install.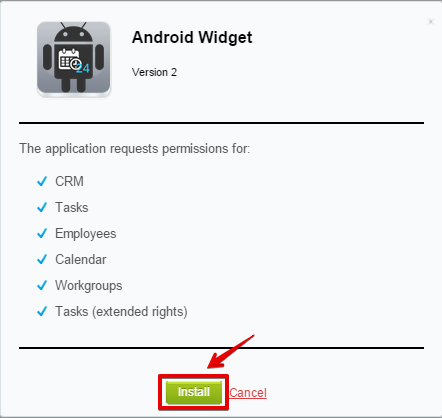 Delete or Set Permissions for Bitrix24 Marketplace app
1. Go to the My apps section.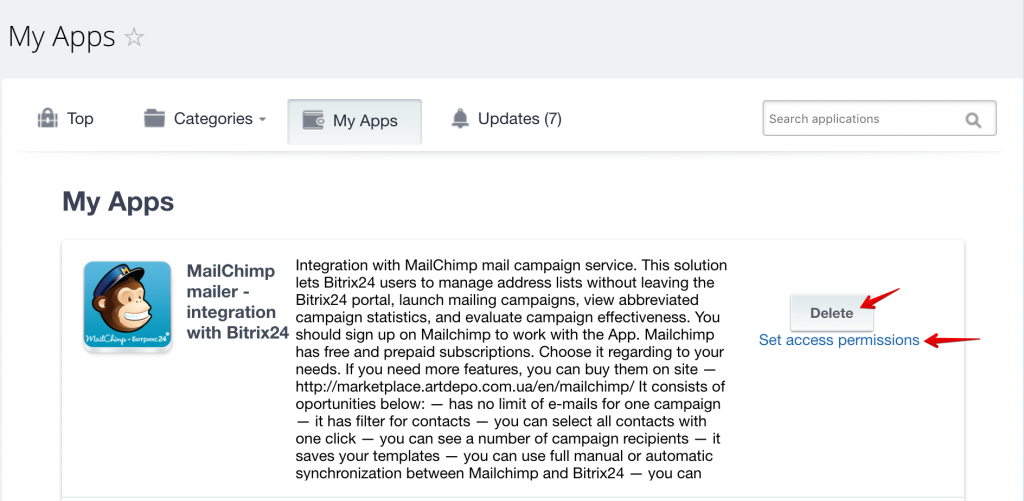 2. Choose action you want to perform - delete app or set permissions. If you'd like to set access permissions for the app - select users & save.