Get new and manage already installed Bitrix24 Market apps with ease!
All Bitrix24 apps operate via REST API.
That means the apps' internals are never installed in your Bitrix24. Installing an app from the Market allows you to call an external app server to process the requests and send back the responses over the web.
Your Bitrix24 will only store authorization and preferences data.
By default, only Bitrix24 administrators have access to installing the apps. Others can explore the Market and send requests to an administrator asking to install a particular app.
If you need any user to be able to install the apps, you can do that by check-marking a corresponding option on the Bitrix24 Settings page: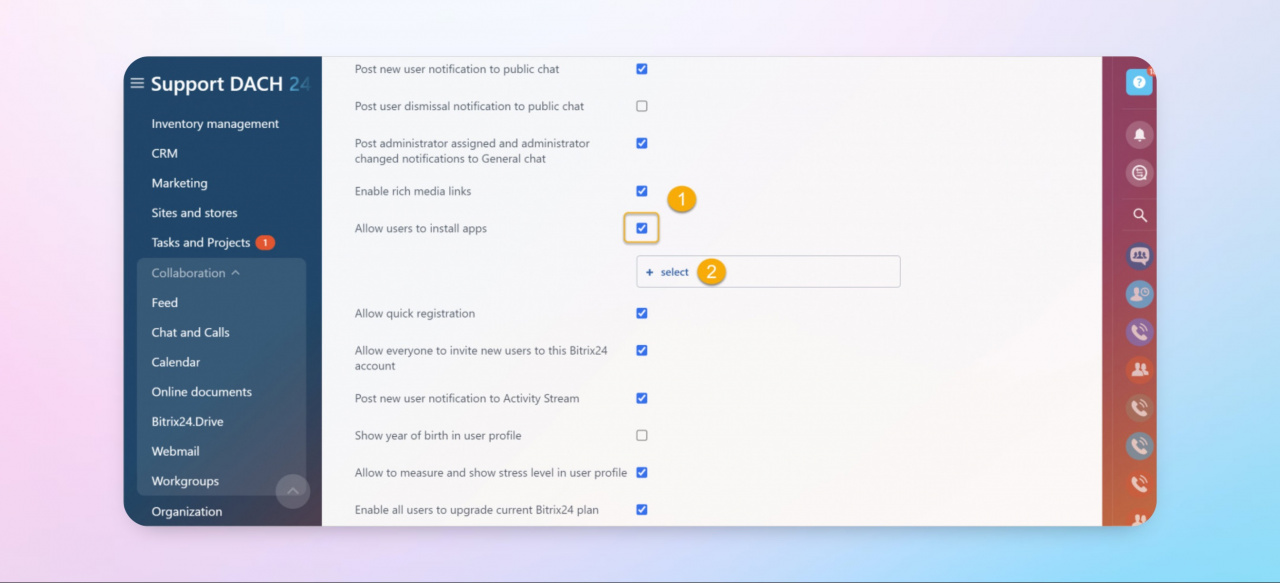 I
nstallation by regular users
may however be restricted on the end of their developer
.
This is an extra layer of security, especially for apps designed to work with sensible data or requires
administration privilege to
fetch data
.
The installation takes a few clicks and is similar across all public apps.
First, find the Market section using the main search: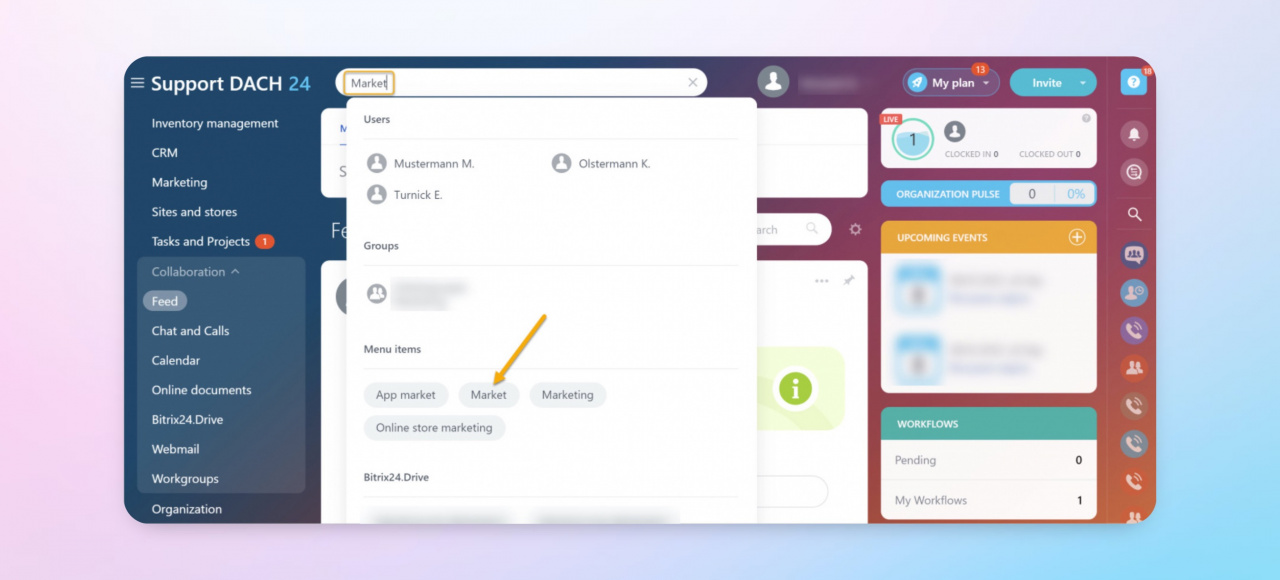 or the sitemap: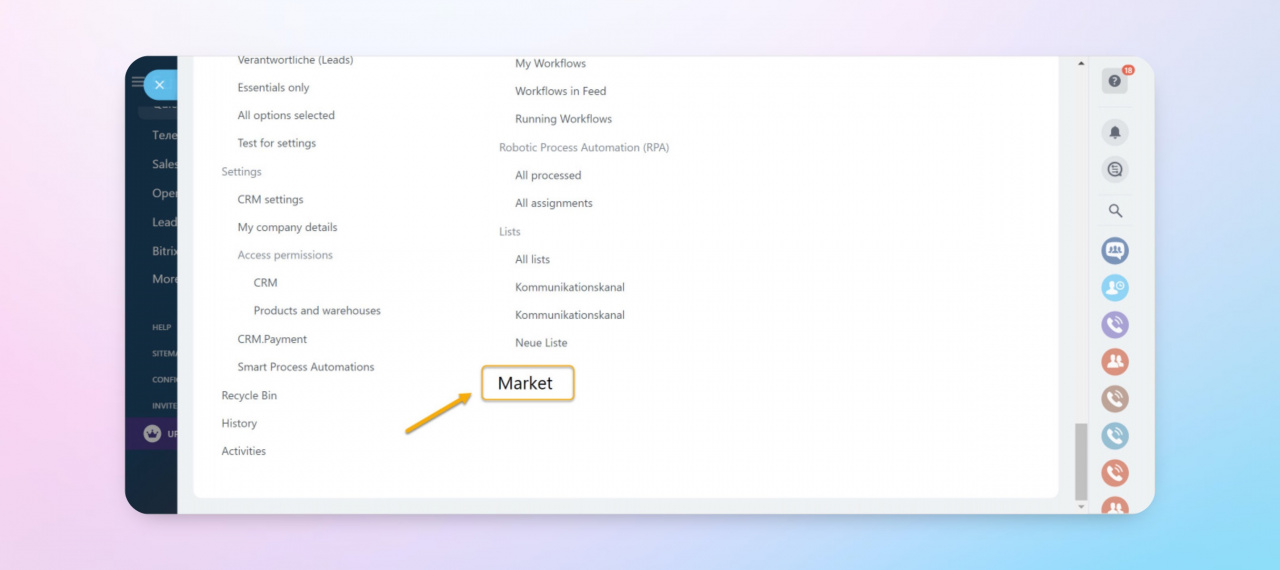 Next, search for a specific app or explore through the categories: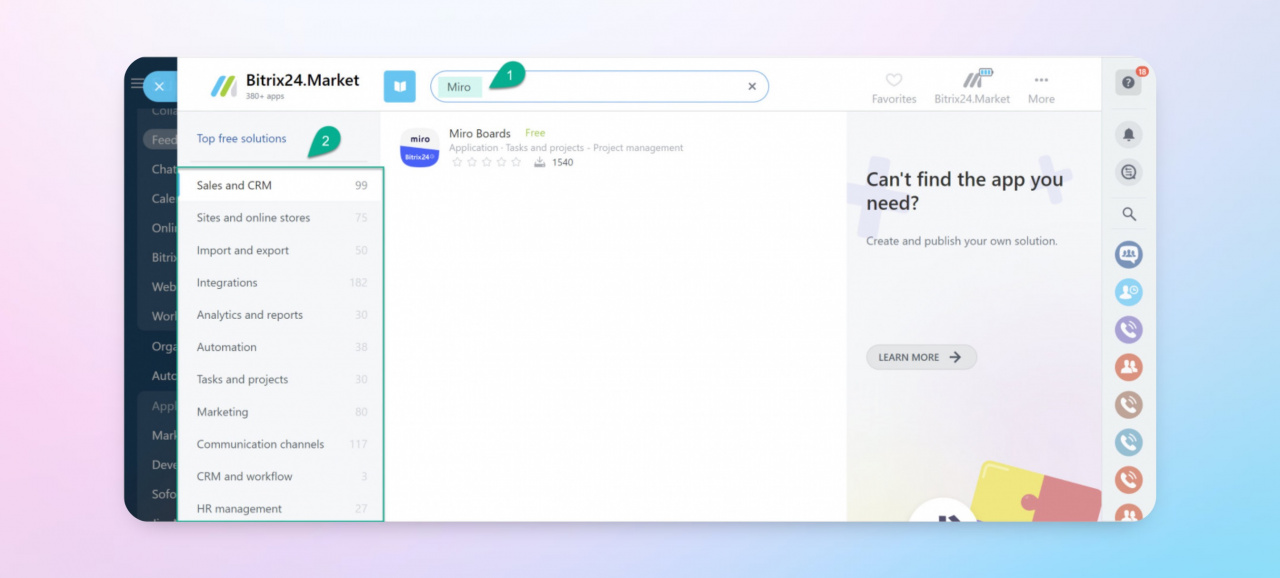 When you find something that interests you click Install: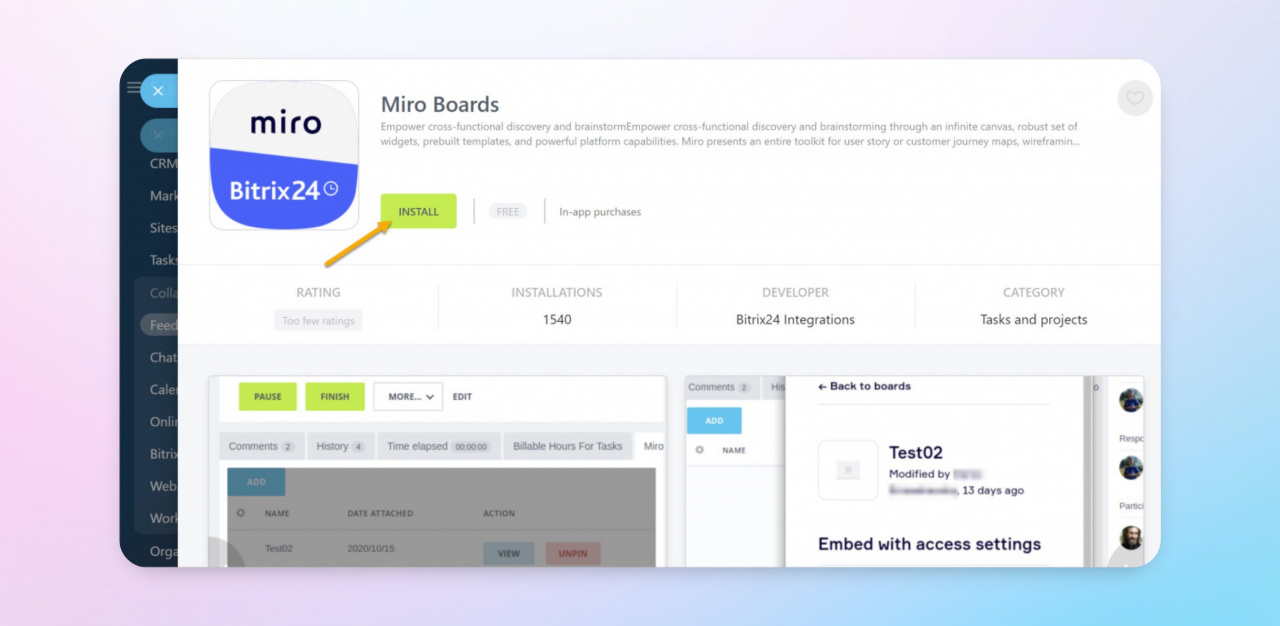 You will be offered to read and accept Terms of Use, Licence Agreement, and the Privacy Policy: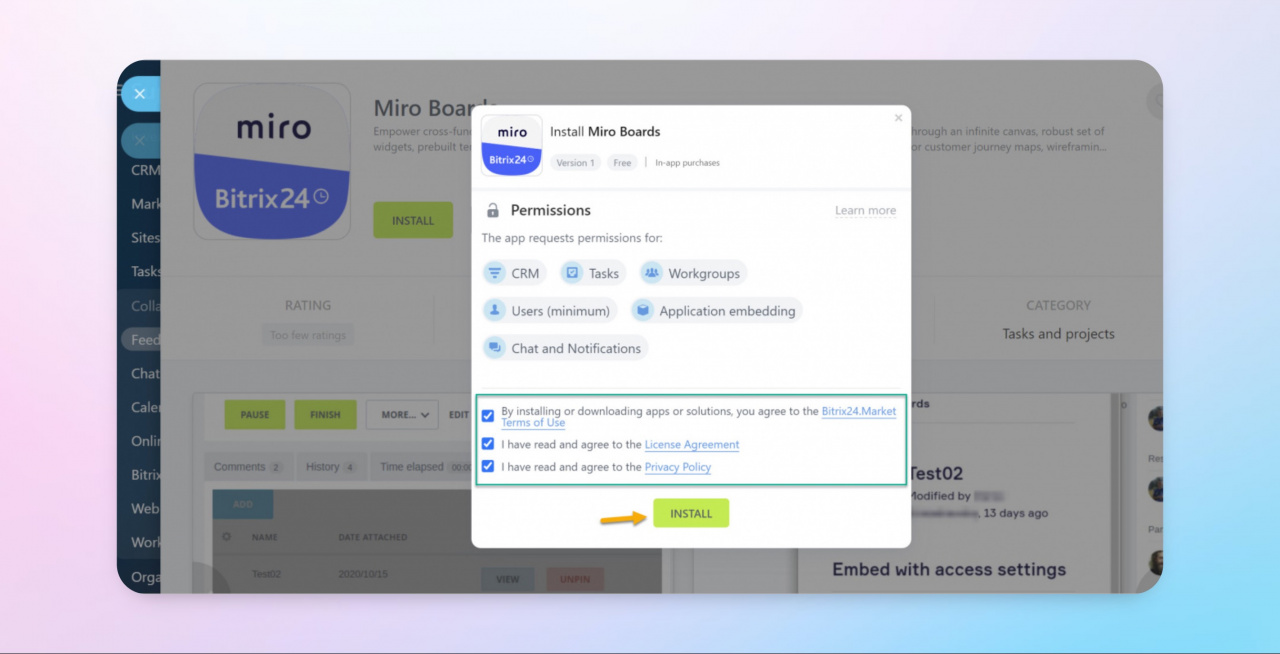 When installing the apps, you will be offered to
read and accept
the following documents:
License Agreement is specific to each app
Finish the installation process: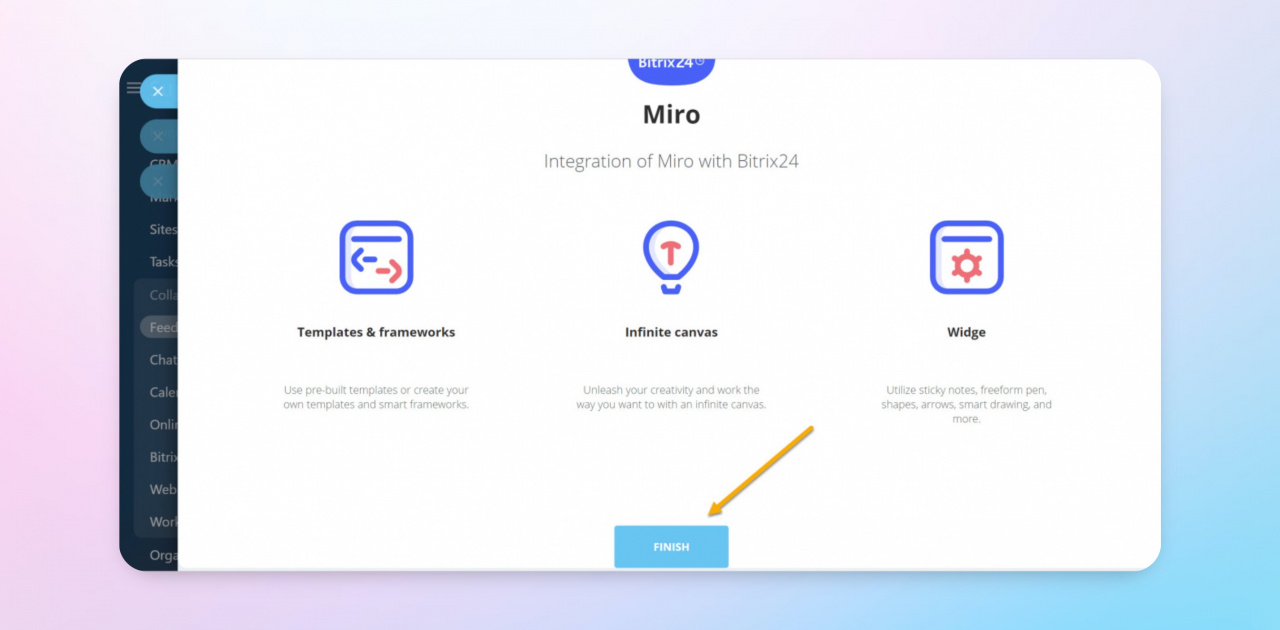 Lastly, you will be redirected to either the settings or app's description page: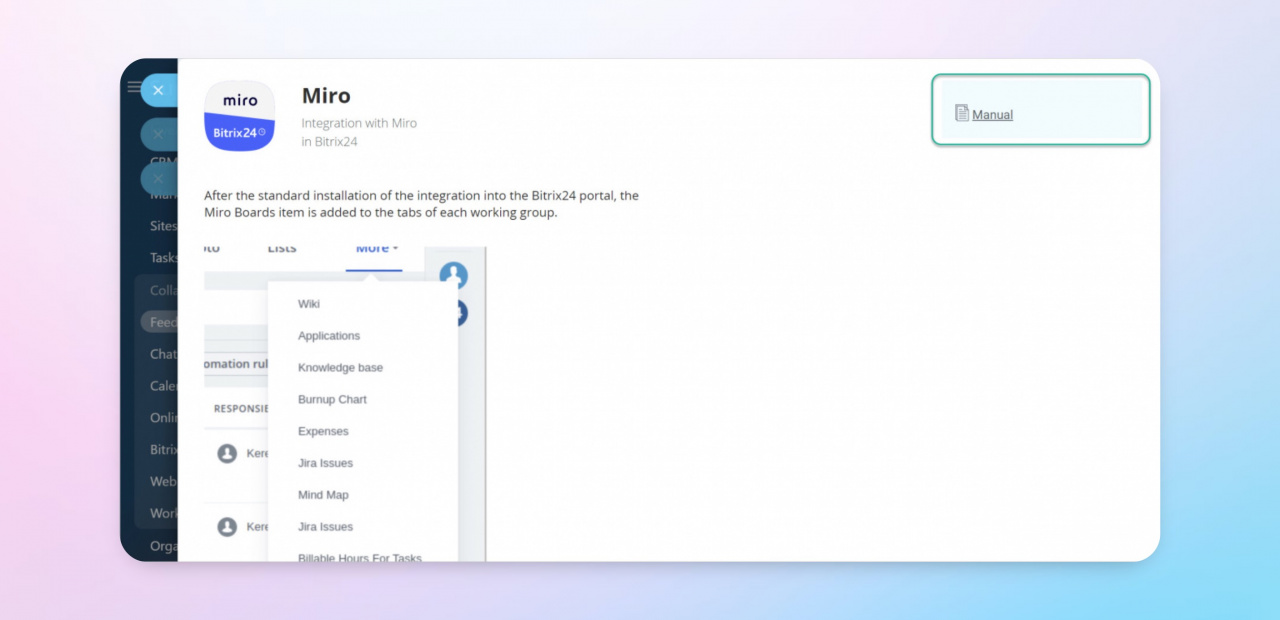 Going through the apps' manuals sets your way into proper configuring and utilizing the apps' capabilities to the full.