It is a store of important information for employees such as regulations, work schedules, report forms etc. You can use it to collect, organise and share the data that simplifies the training of employees.
Knowledge base can be created in one click. All you need to do is to select a knowledge base template and edit its blocks, add videos and images. Pages and categories can be created on the main menu page.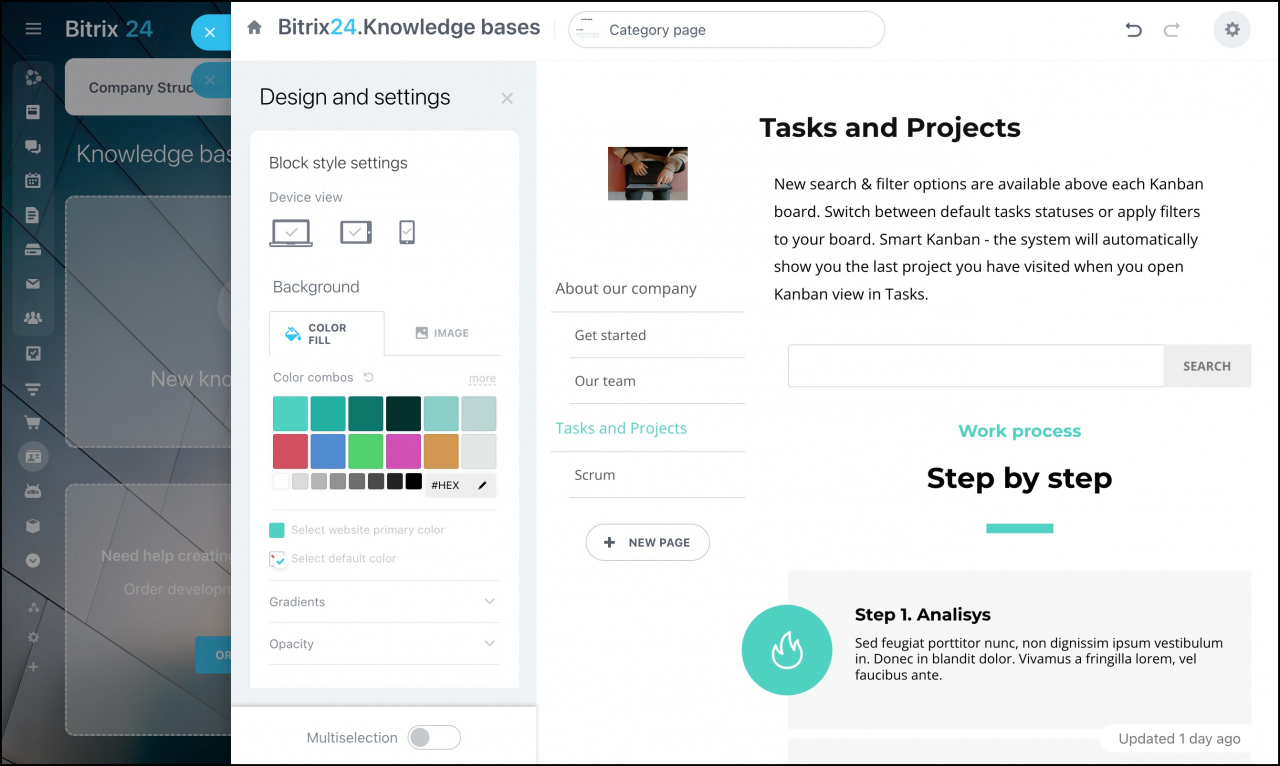 There are two types of knowledge bases you can create: company knowledge base or workgroup (project) knowledge base.
Recommended articles: