A knowledge base in Bitrix24 consists of pages connected with each other. You can add blocks with text and images to these pages. All pages are displayed in the knowledge base navigation menu.
Add pages
You can add a new page by clicking New page in the navigation menu.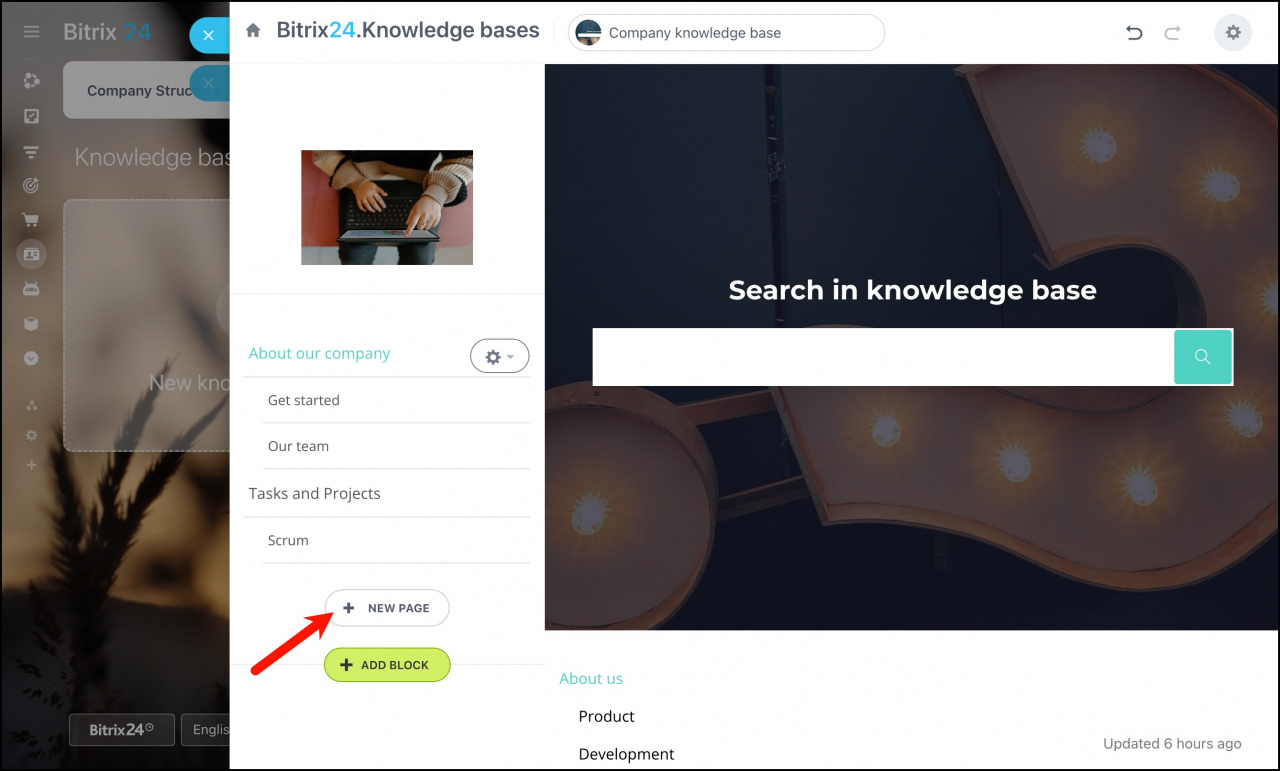 You can also click the cogwheel button > Edit , then click the Add menu item to add a new page.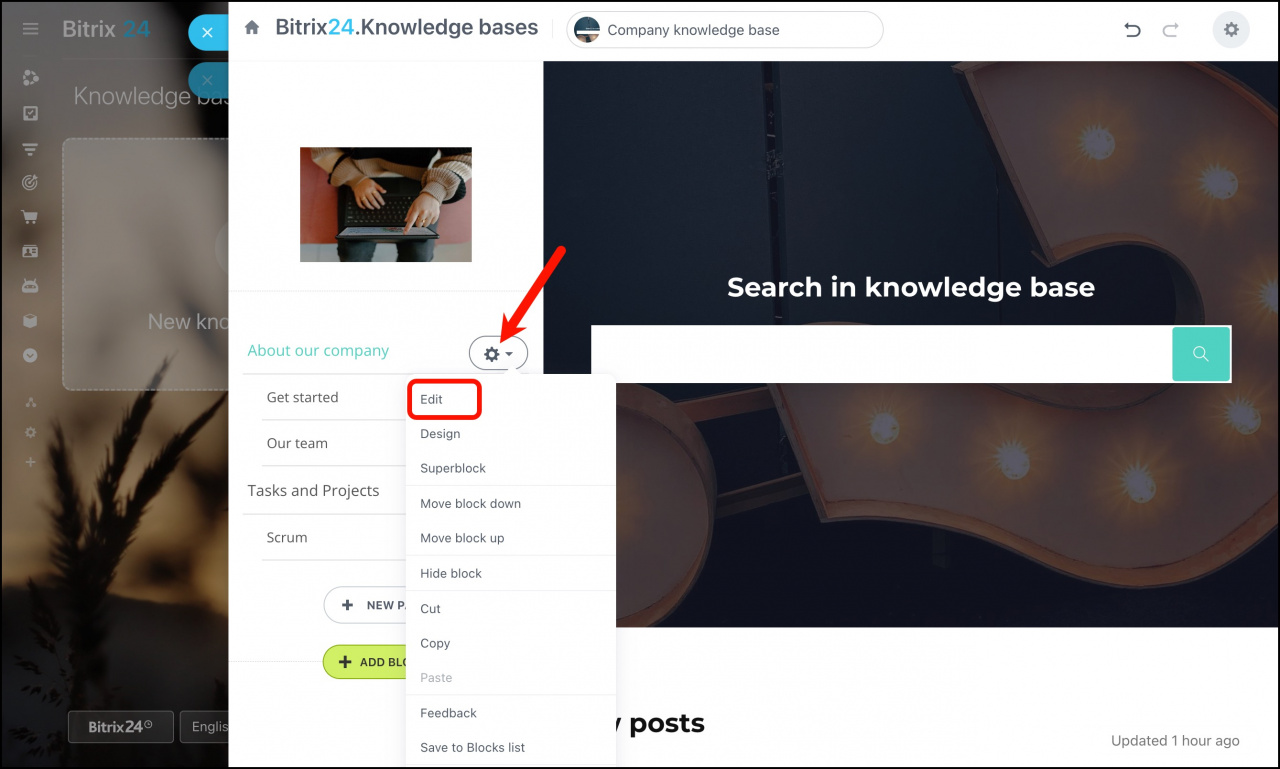 Replace images
Click the image you want to replace. Then click the Upload button in the slider.
After that, you can edit the uploaded image – crop it, apply filters, add stickers etc.
Also, you can click Edit to replace the image in a specific block.
Actions with blocks
You can perform various actions with blocks by using the actions panel on the right. Click arrows to move blocks up or down, click the trash bin button to delete the block.
Click the Actions button to expand the actions menu.
Save to Blocks list option allows you to save a block as template and add it with all changes.
Change the block design
Click the Design button to configure paddings, margin, background color, etc.
Recommended articles: