We redesigned the color selection interface for sites and online stores. Now you can choose any color for texts and backgrounds, change color opacity and the background image of the blocks.
The new interface is available for websites, online stores and knowledge bases.
How to customize item colors
On the site page, click Design and select the block you want to edit.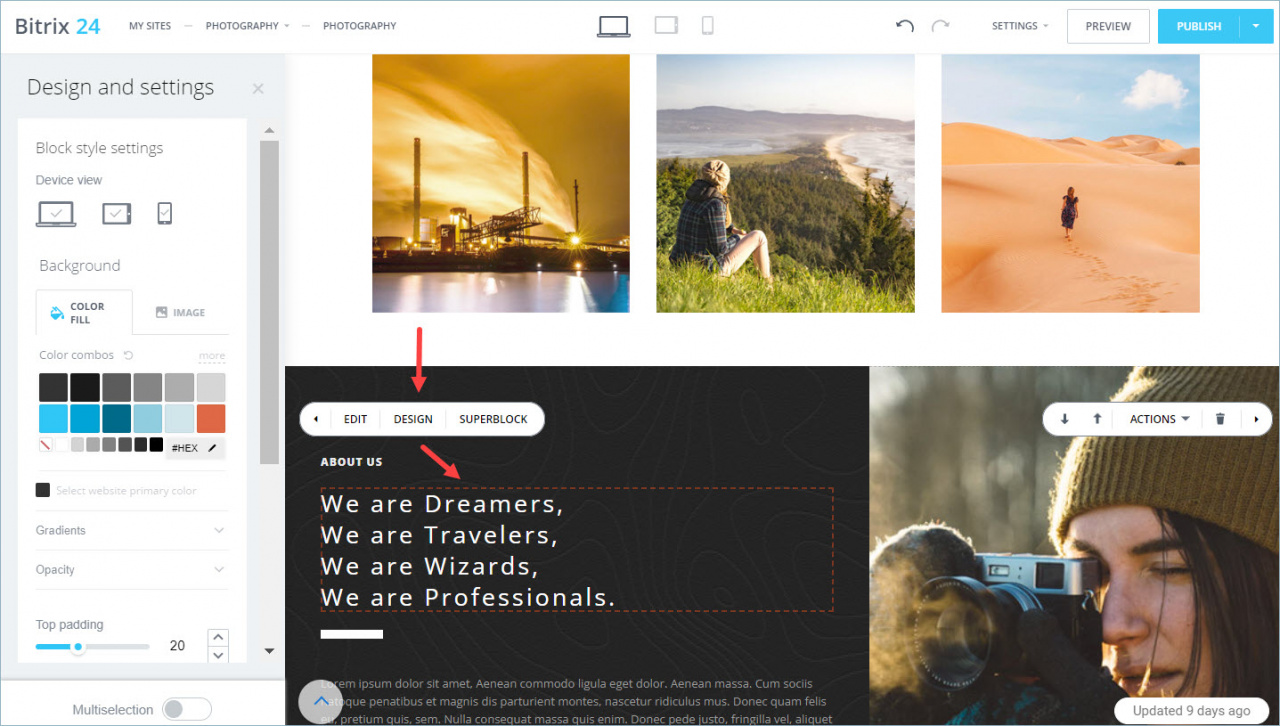 The slider will appear on the left, in which you can:
Select one of the suggested colors. It will be immediately applied to the block.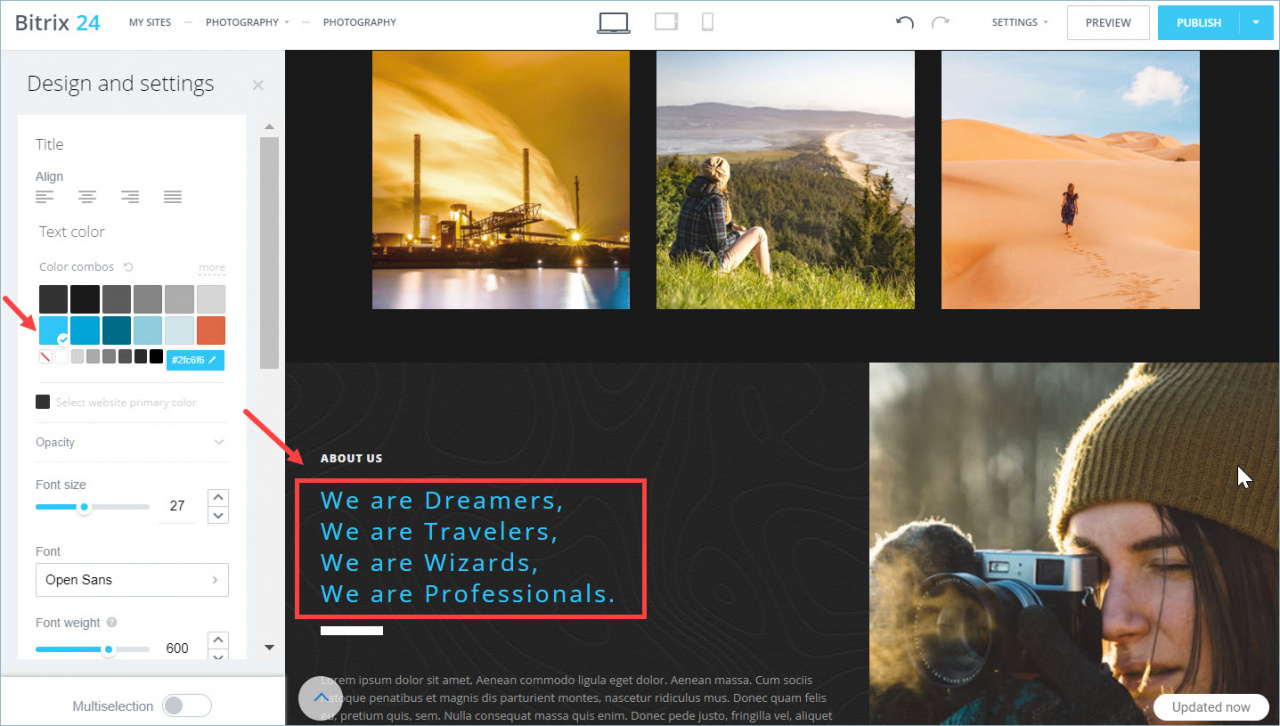 Open other color combinations and choose a suitable one. To do this, click More.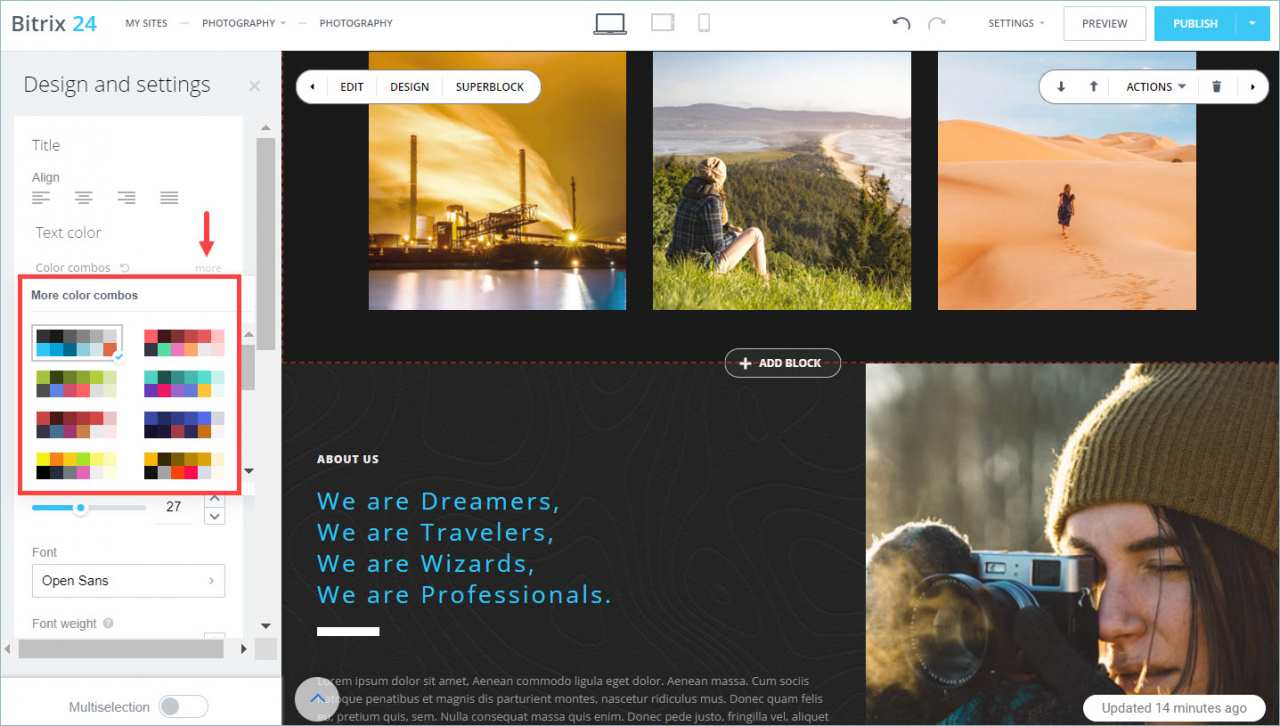 Select a color from the palette or specify its code. To open the palette window, click on the color code.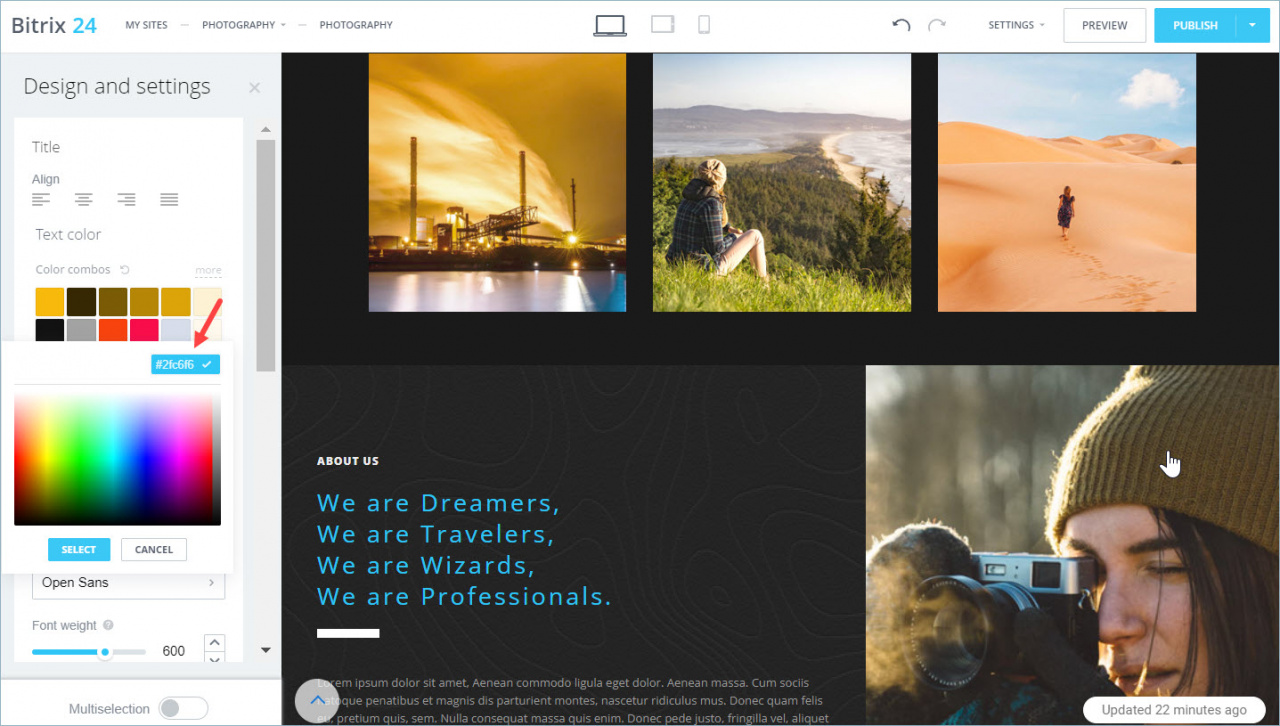 Click the button with the color code.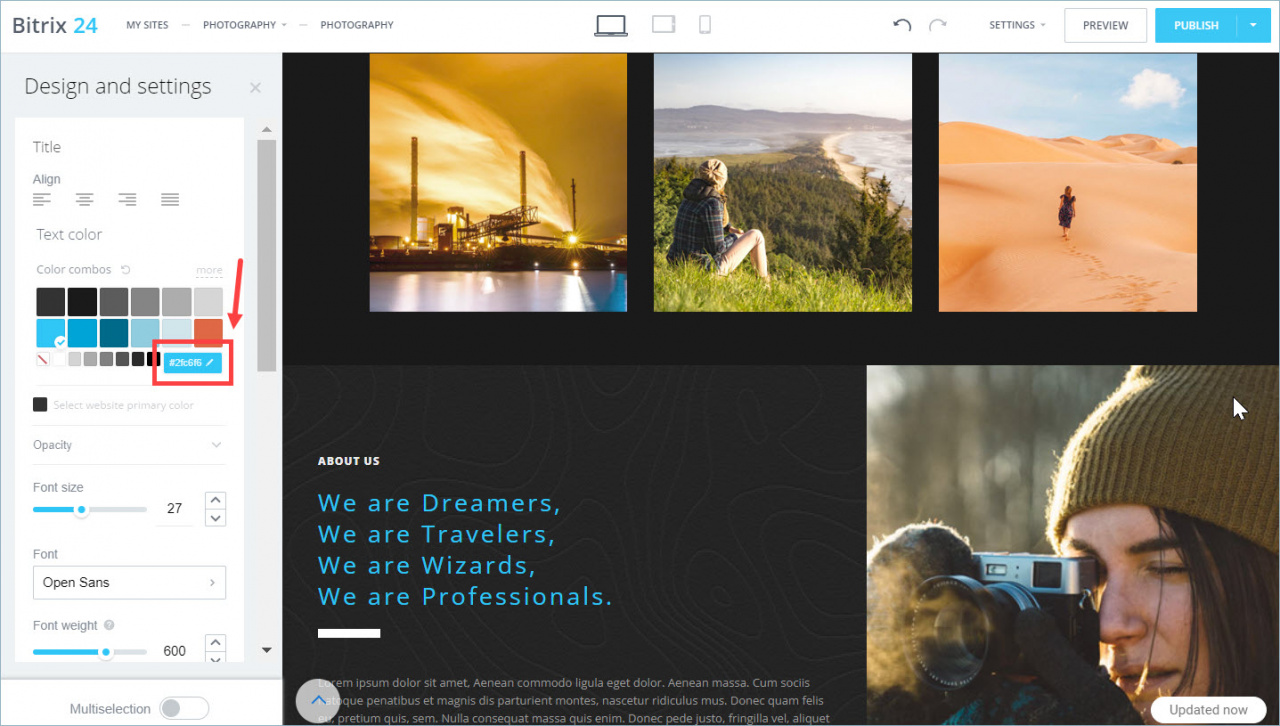 Specify the color in HEX format and click Select.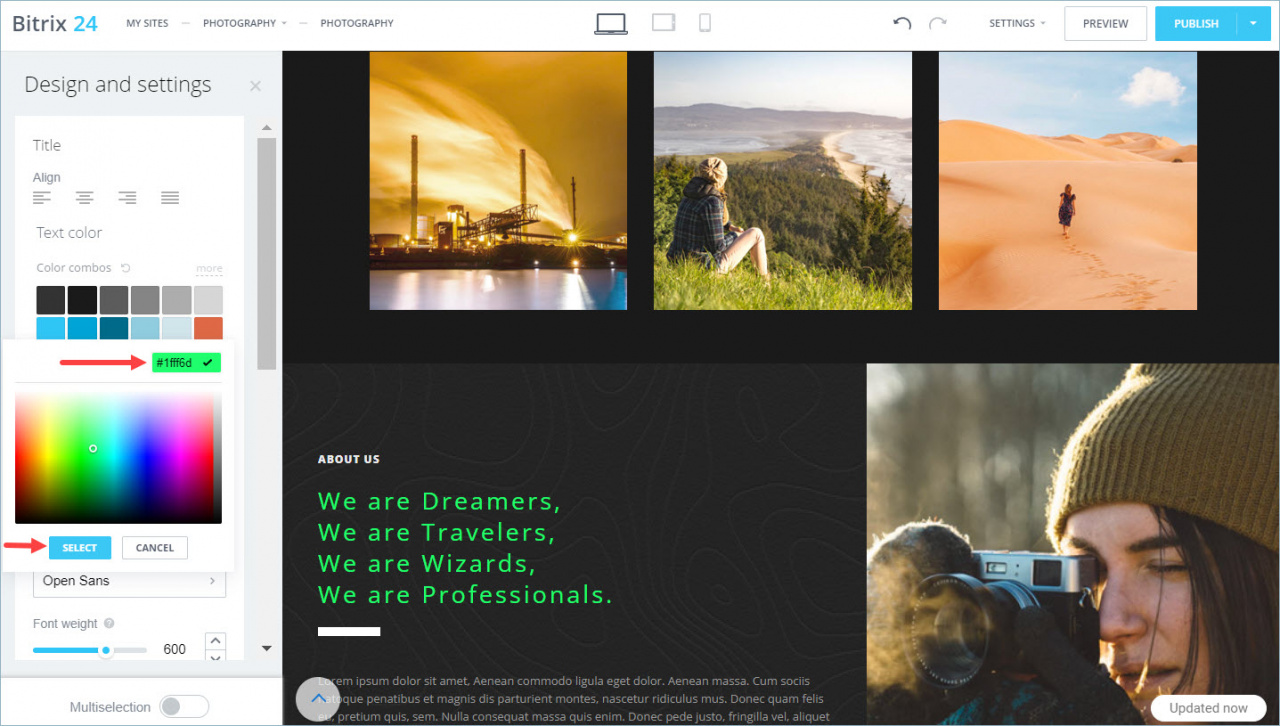 Select the primary color of the site. You specified this color when you created the site.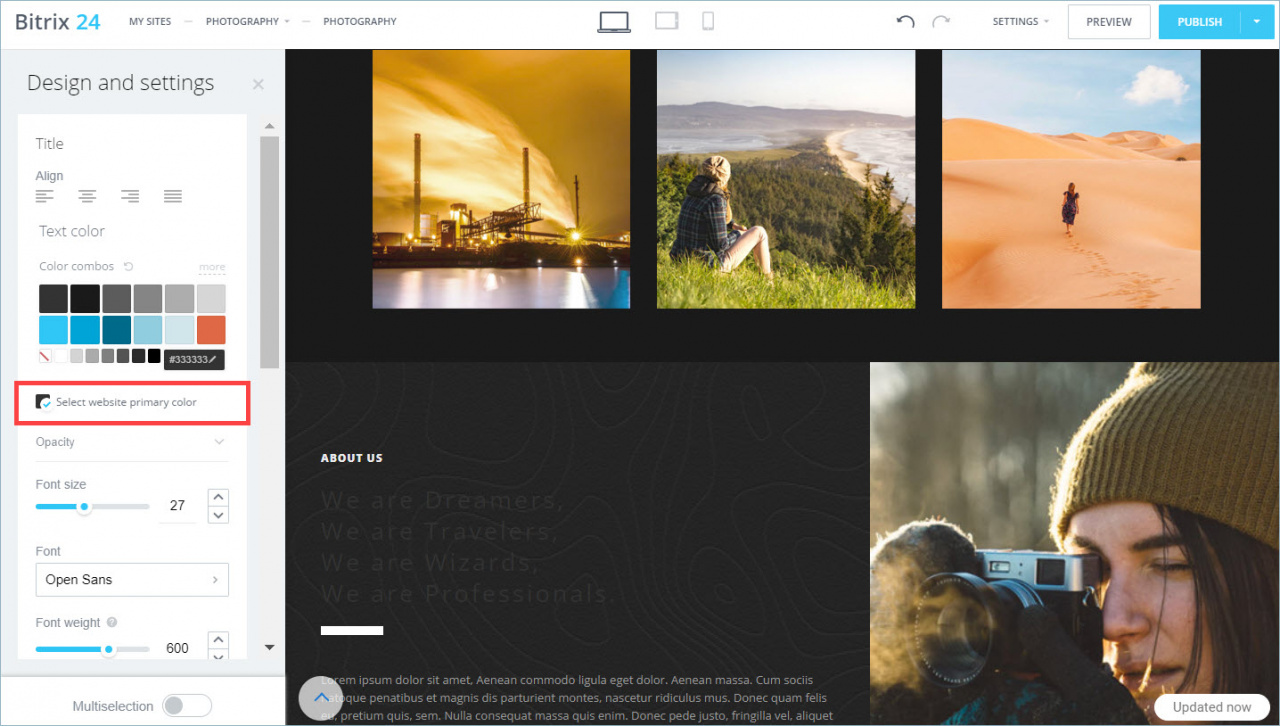 Adjust the color opacity. Click Opacity and select the desired value.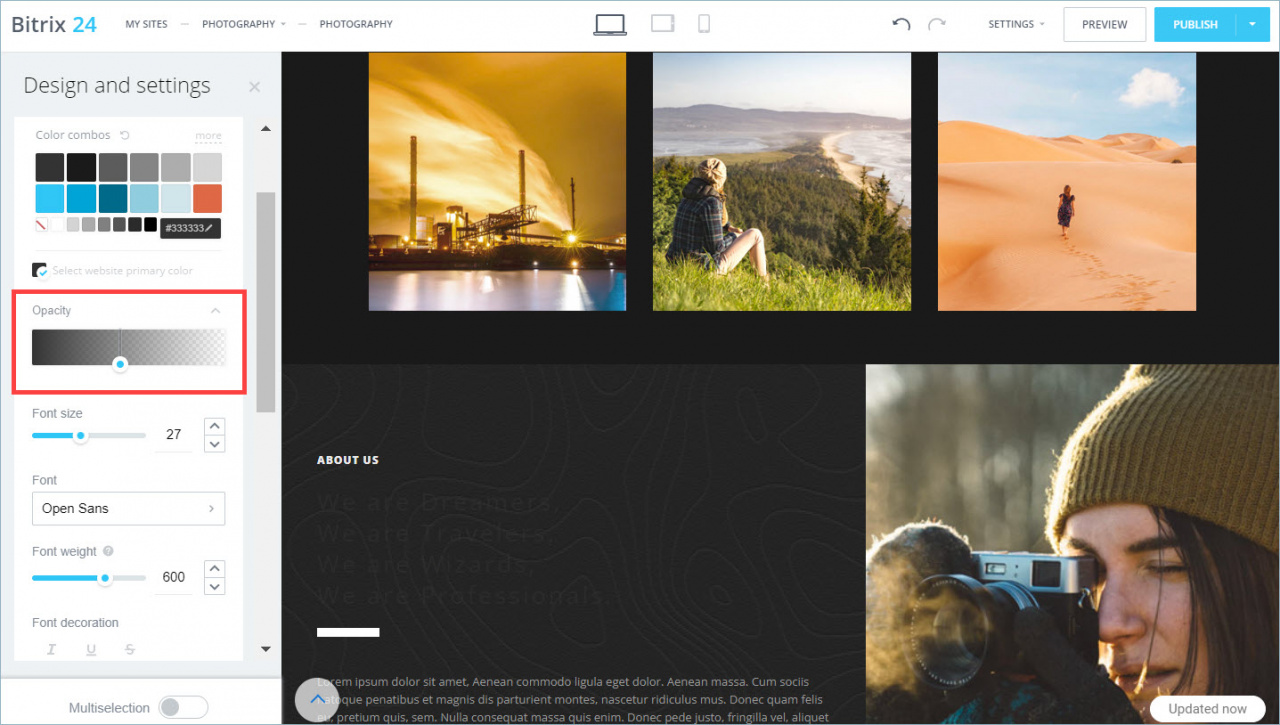 To return the original color, click the Revert to default color button.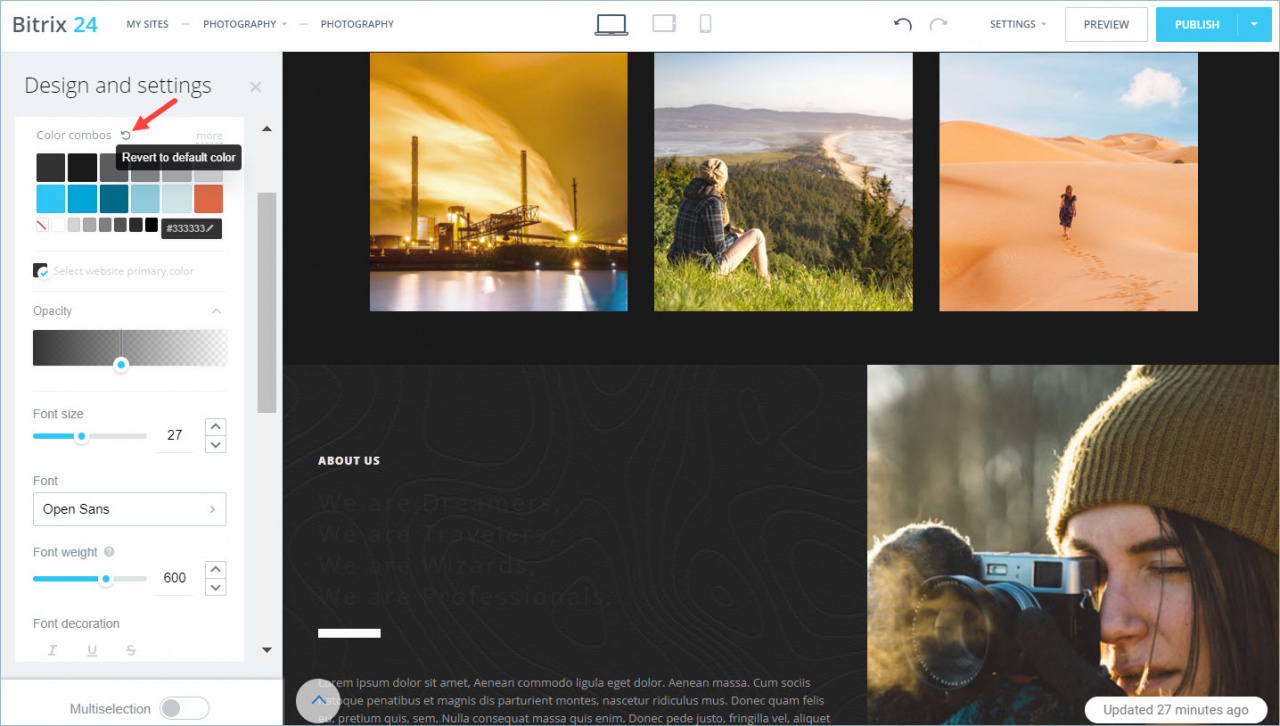 Adjust the background color
You can choose any color for the background in the Color fill tab.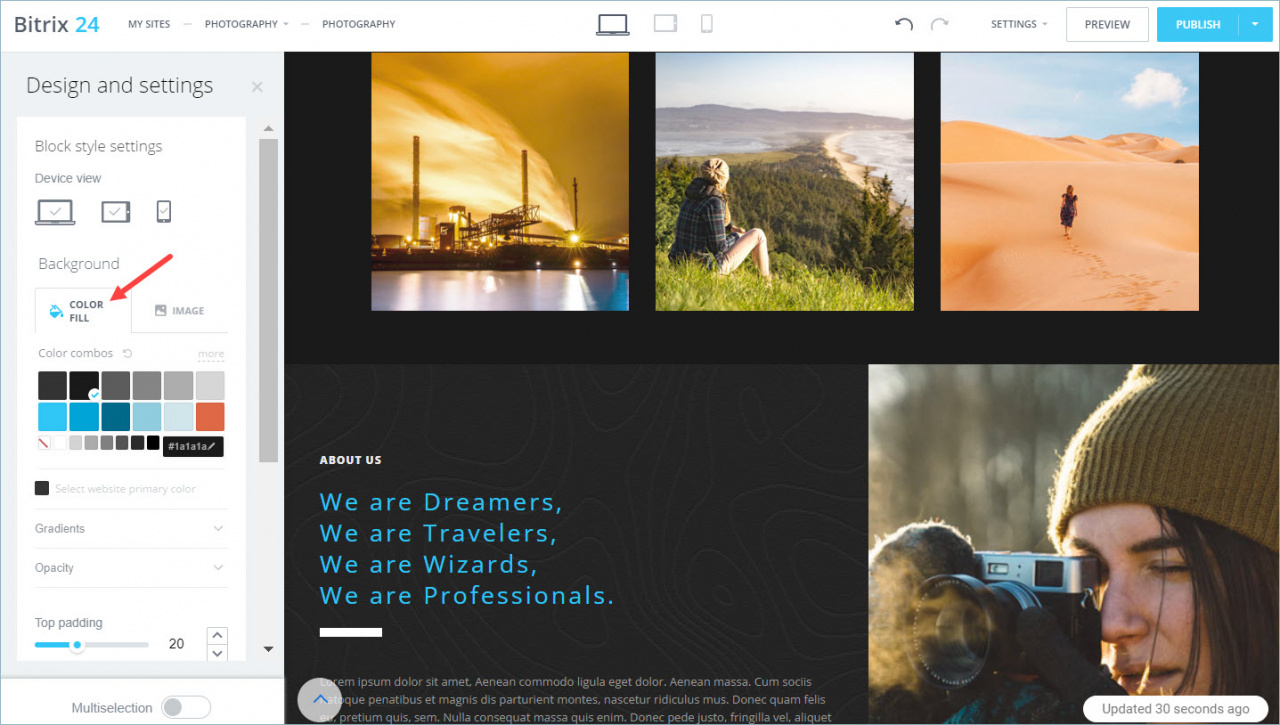 The background color settings are the same as the text color settings with one exception: you can make a gradient background in the Gradients tab.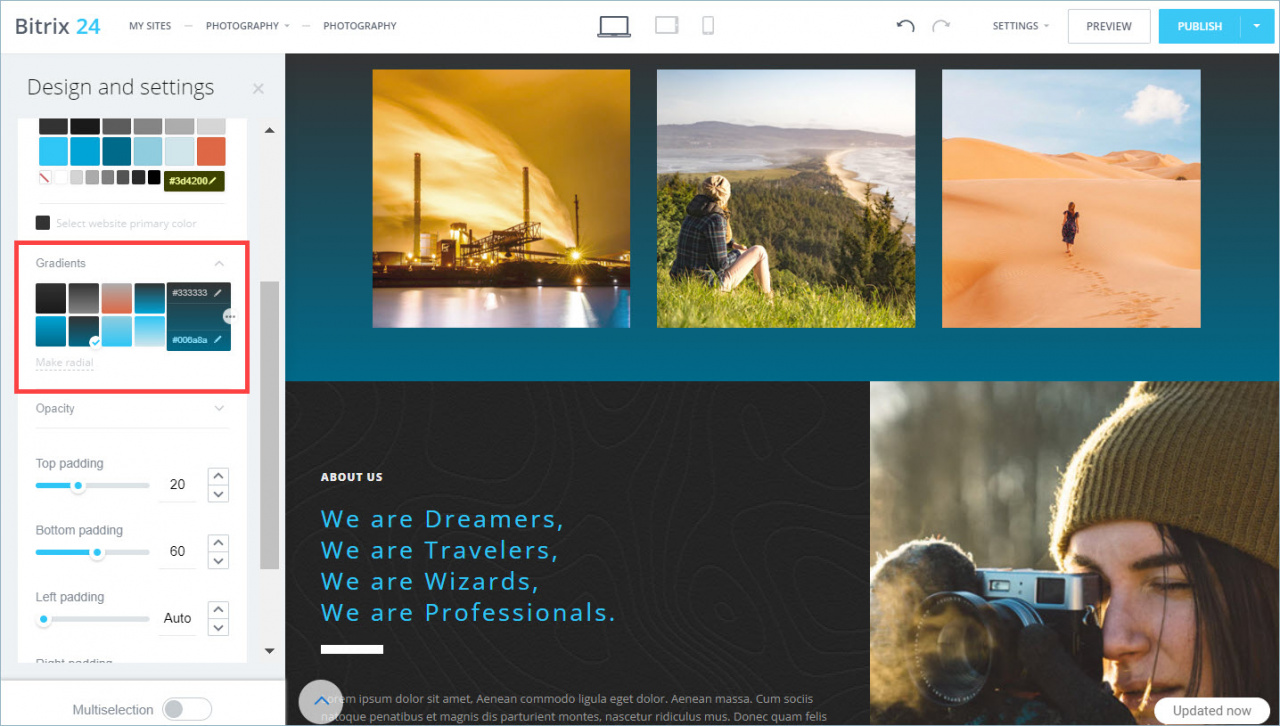 Gradients can be made circular or linear, or you can swap colors or turn them.
The Opacity option affects the entire background, not the individual colors of the gradient.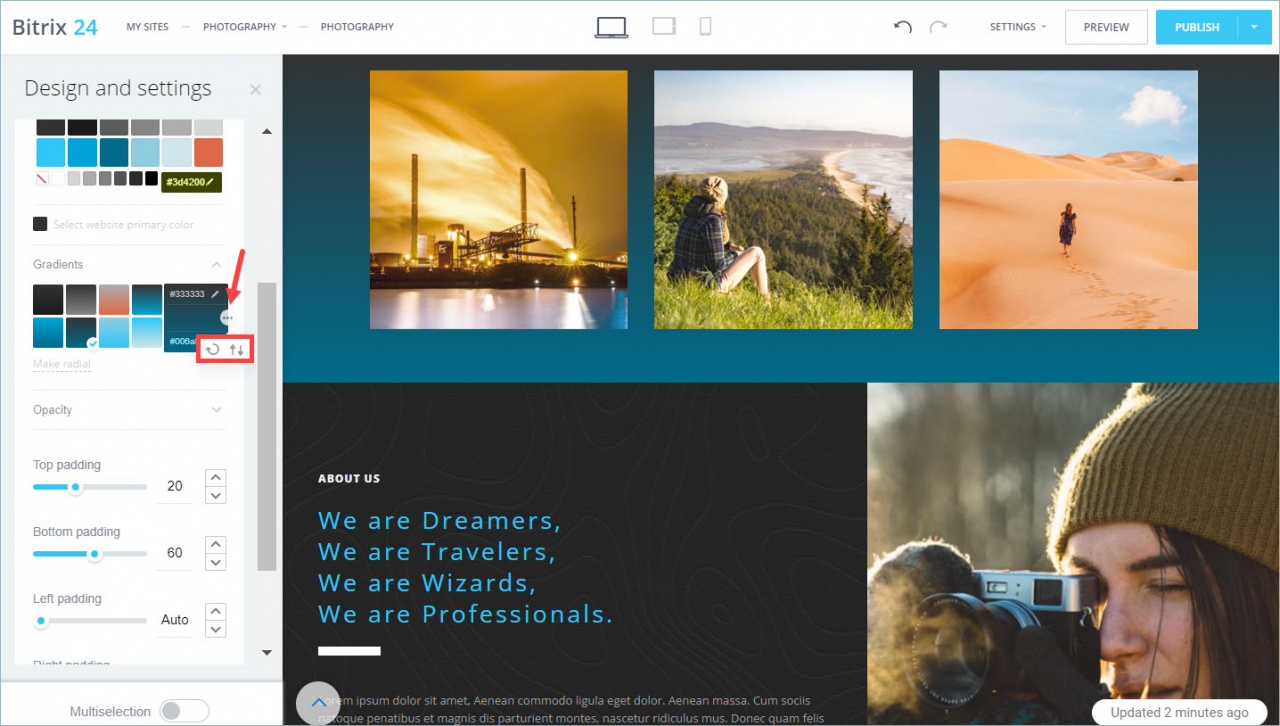 Change the background image
In the slider, open the Image tab.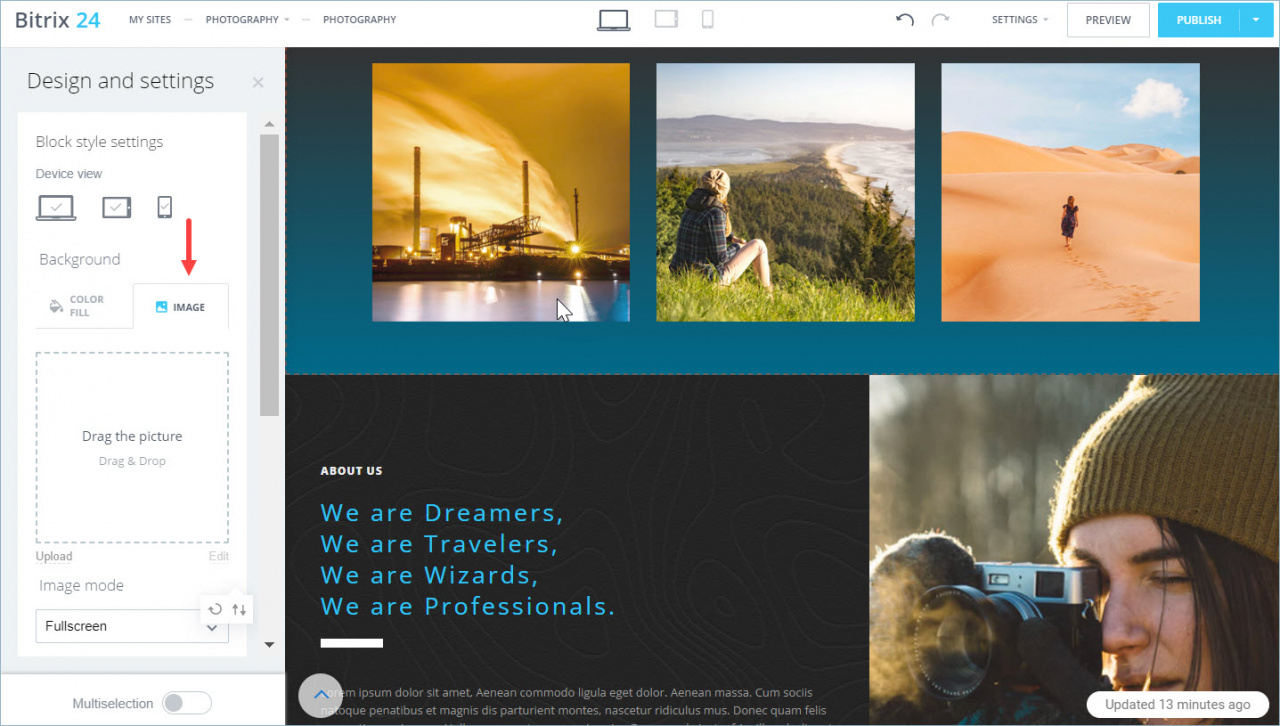 Click Upload and select the image. You can also drag and drop the picture into the special area.
You can overlay the color on the background image in the Color overlay tab.