This article contains answers to the most frequently asked questions about Bitrix24.Sites.
How to work with Bitrix24.Sites?
With Bitrix24, you can create your own website. It will have widgets and CRM forms by default. All data will go to the CRM.
How to add my own domain to the site in Bitrix24?
You can connect your own domain in the site settings.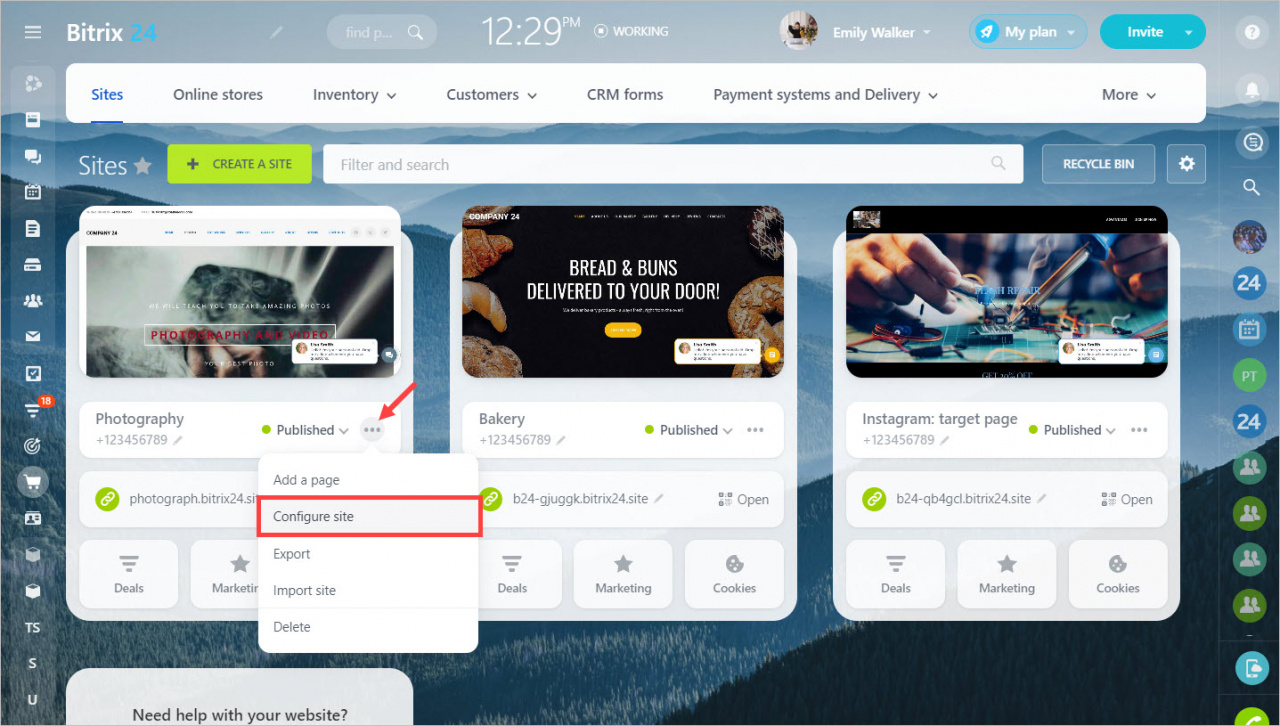 Is it possible to set a counter on the page? For example, the time until the end of the promotion?
Can I set up SEO for the site I created?
Yes, the following SEO settings are provided in Bitrix24.Sites:
How to delete a site in Bitrix24?
Go to the Sites and stores section. Select Delete in the menu. The site will go to the bin and will be stored there for 30 days.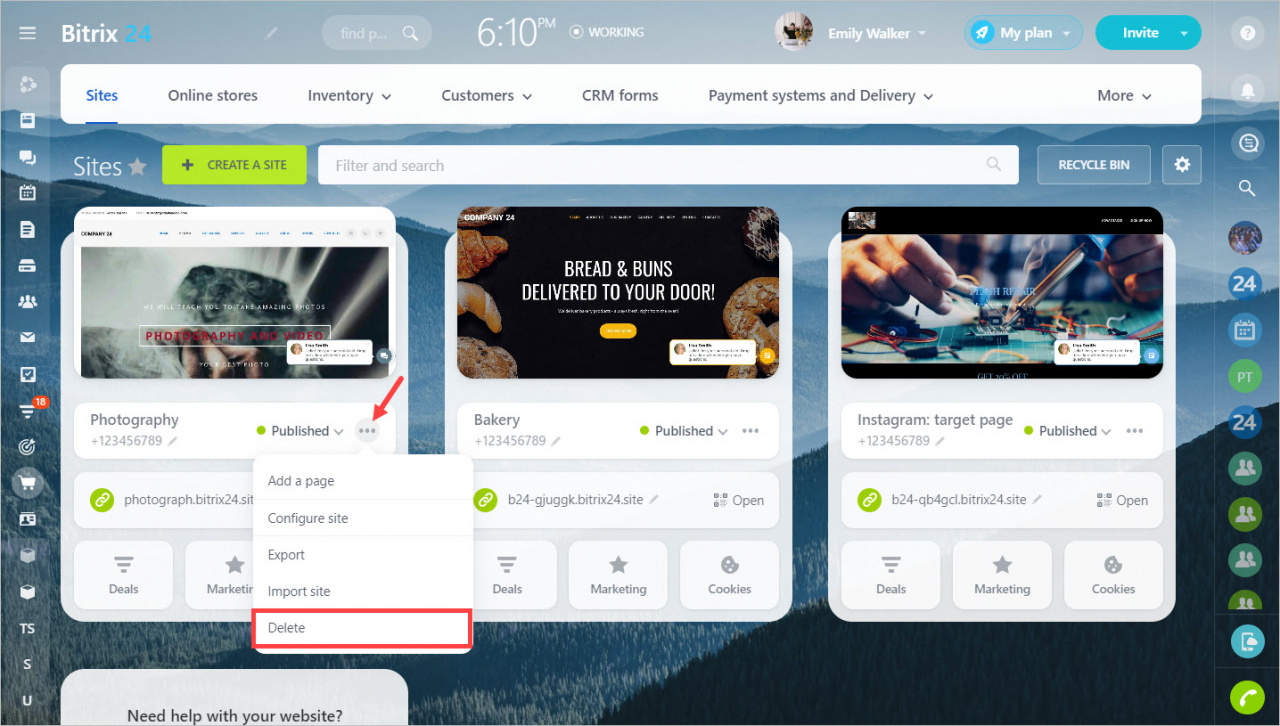 You can also Unpublish your site. Customers will not be able to go to it and view it. Later, you can publish it again.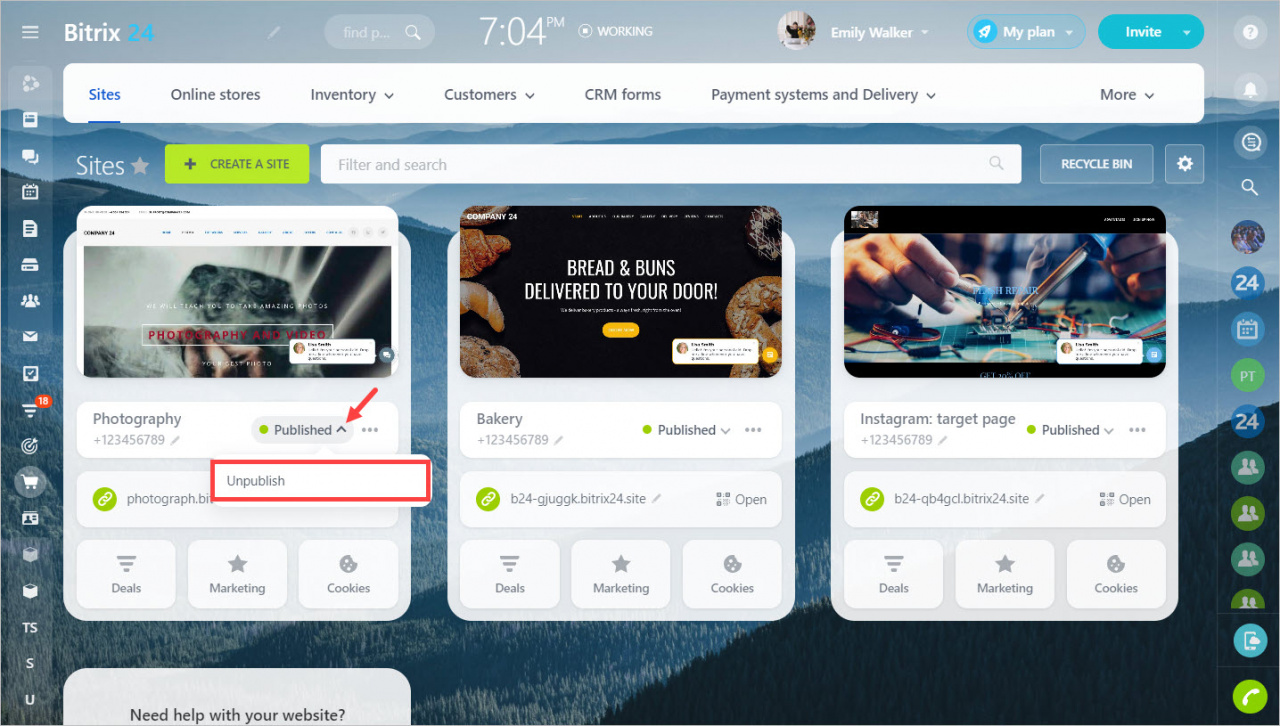 No blocks are published/no blocks are visible on the published version of the site. Why?
It is necessary to clarify whether the blocks refer to third-party applications. When editing the page, such blocks are marked with a blue icon with an exclamation mark on the right menu. If so, you need to check the installed applications for the sites, for example, sets of templates and blocks. Most likely, in some of them the trial period has expired.