For most people creating a website seems to be a very complicated task that can be handled by professionals only. With Bitrix24.Sites it becomes really quick and easy! You don't need to know any programming language or have experience in this field. With a few clicks, your brand new website is ready to be published!
Go to the Sites and stores section of the left menu > Sites and click the Create button.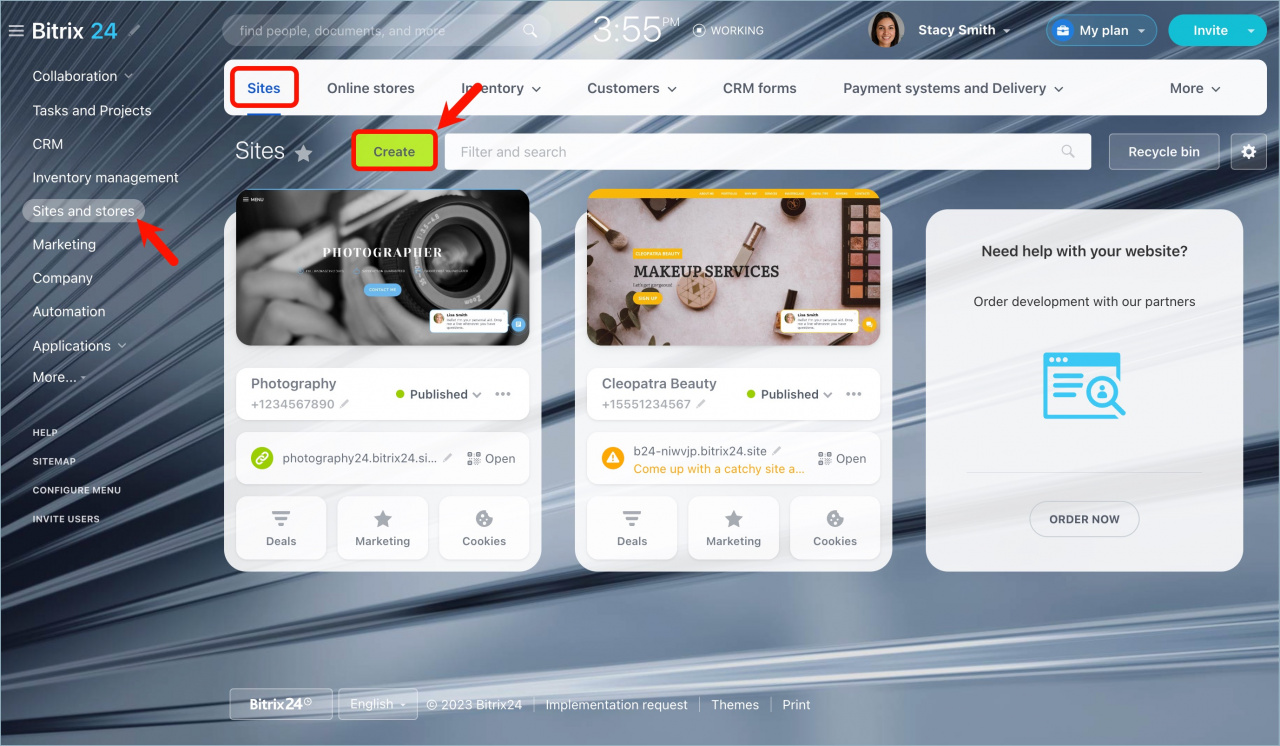 Select a template
We've provided you with a variety of templates to make sure you can create a website that fits your line of business. For example, if you're a photographer and want to show your photos to your possible customers, we've made a special template for that.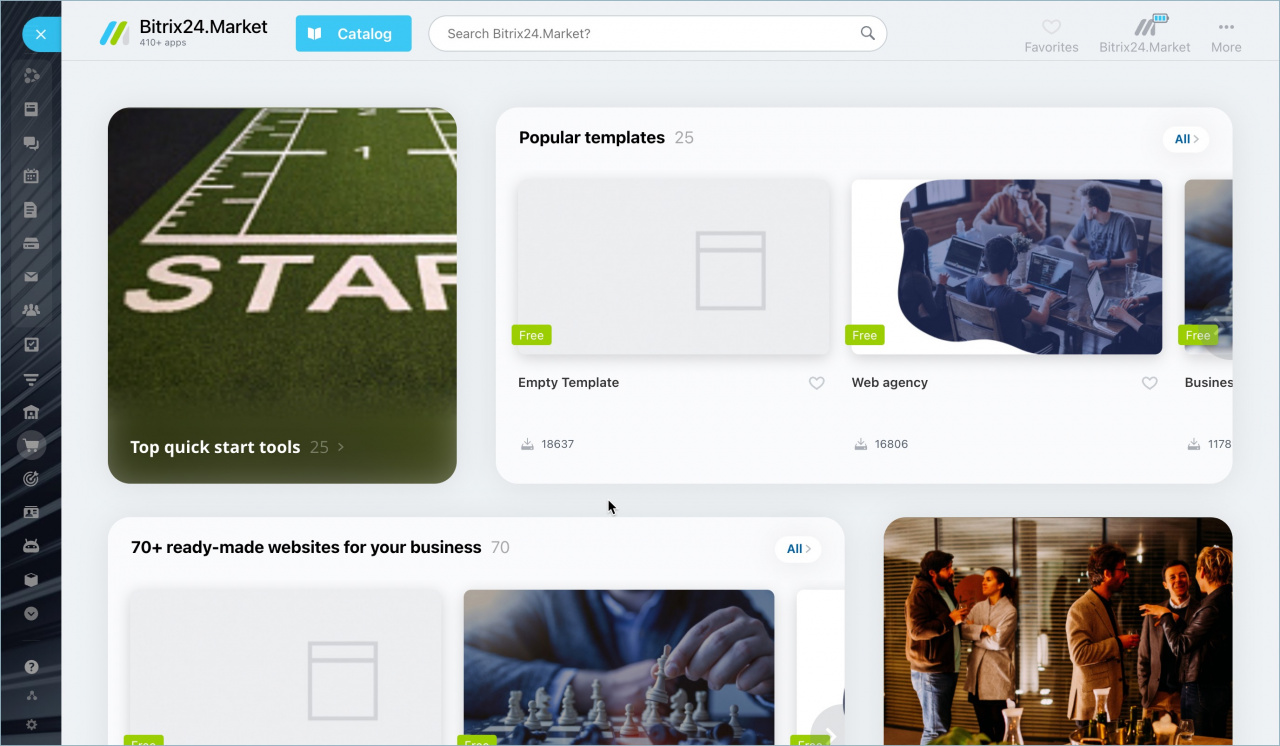 All these templates can be customized and adjusted for your needs.
You can create a site of your own. Choose an Empty template and fill it with only the blocks you need.
Click Create site button at the top right corner to import the selected template.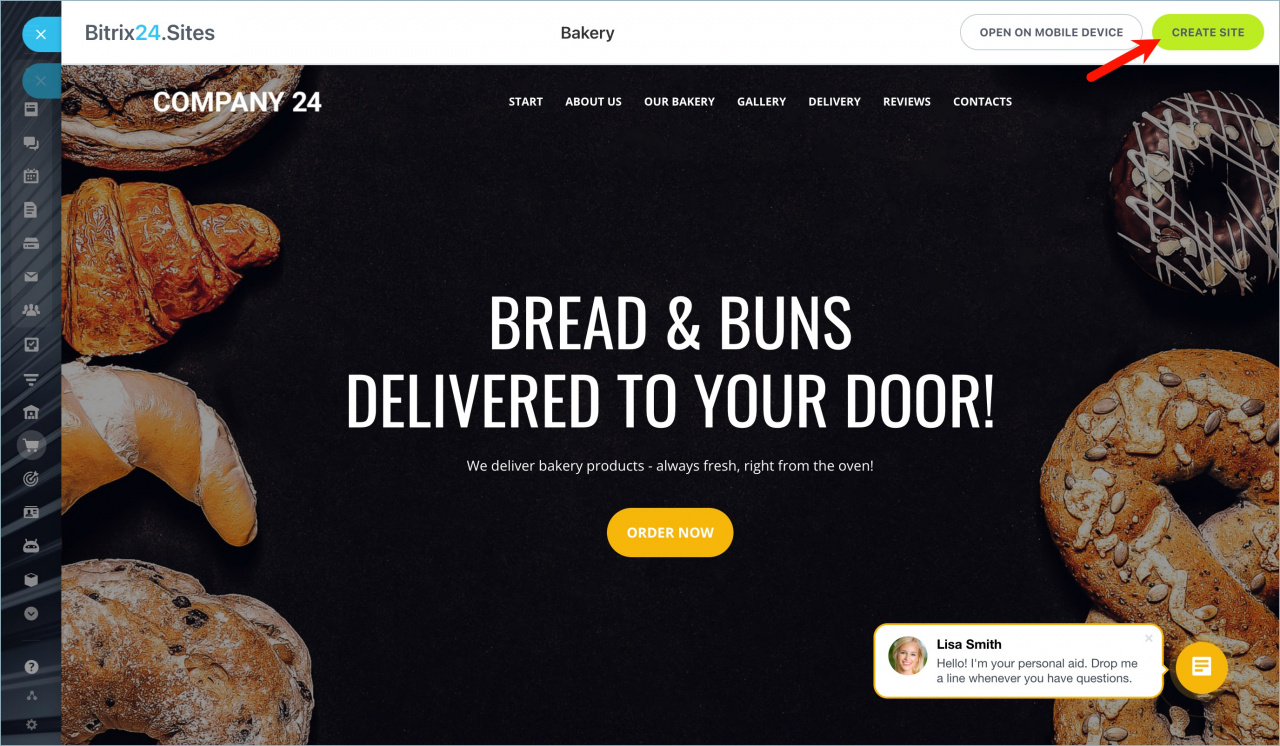 Add blocks
You need to customize the template for your company. First, add the necessary blocks. Click Add Block to place it.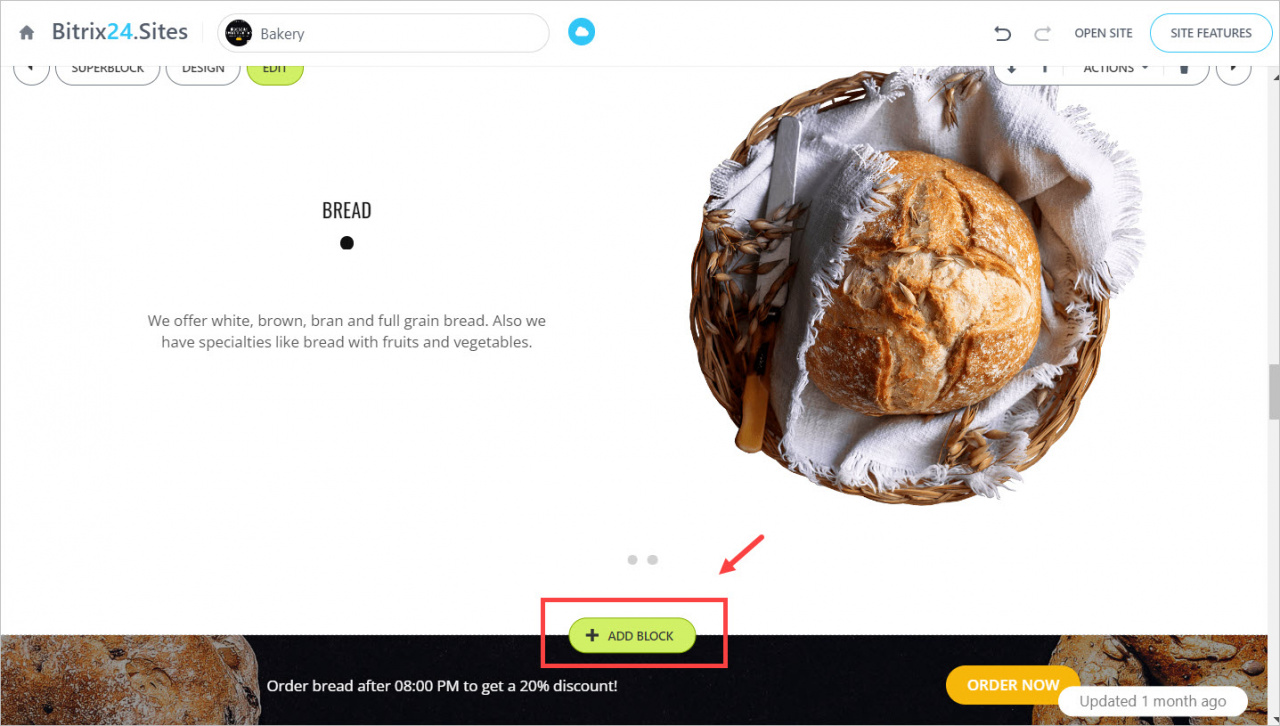 Bitrix24.Sites has a large set of blocks. Place your company contacts, photo galleries, videos and much more. You'll find blocks to implement any ideas for your site.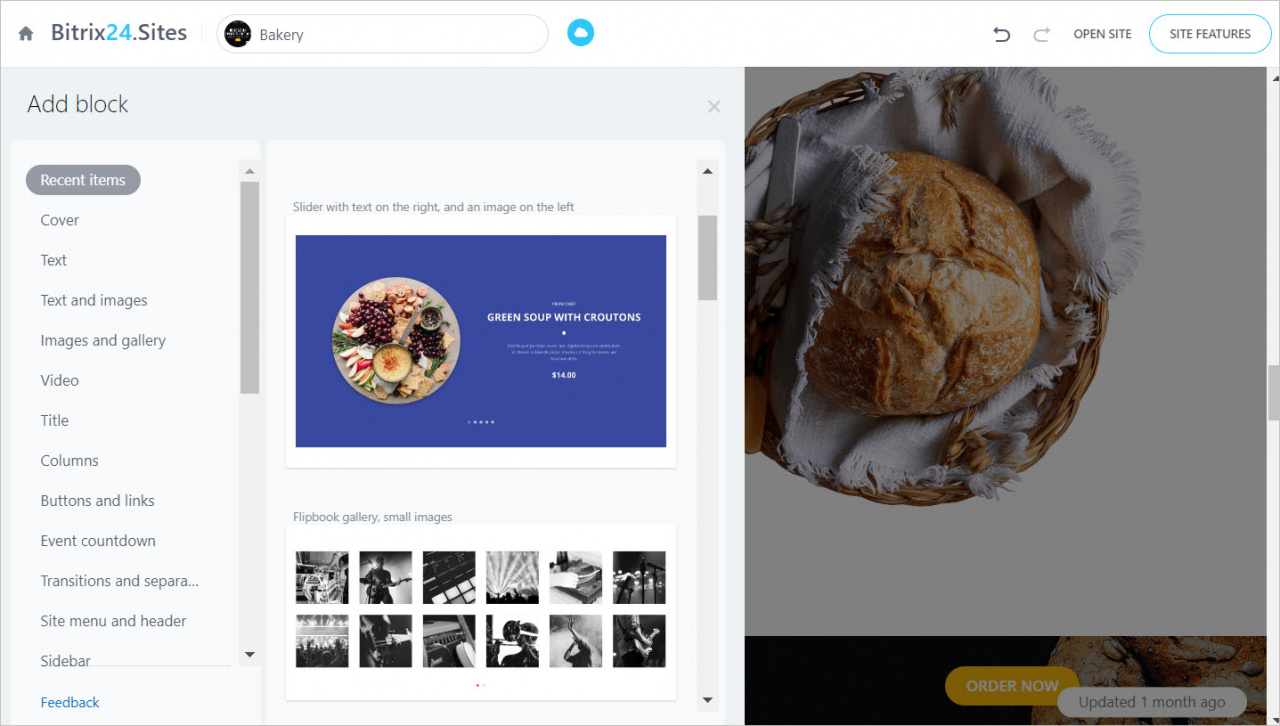 Edit blocks
When the site structure is ready and all the blocks are placed, you need to add content and edit the design. Each block has two panels to work with it.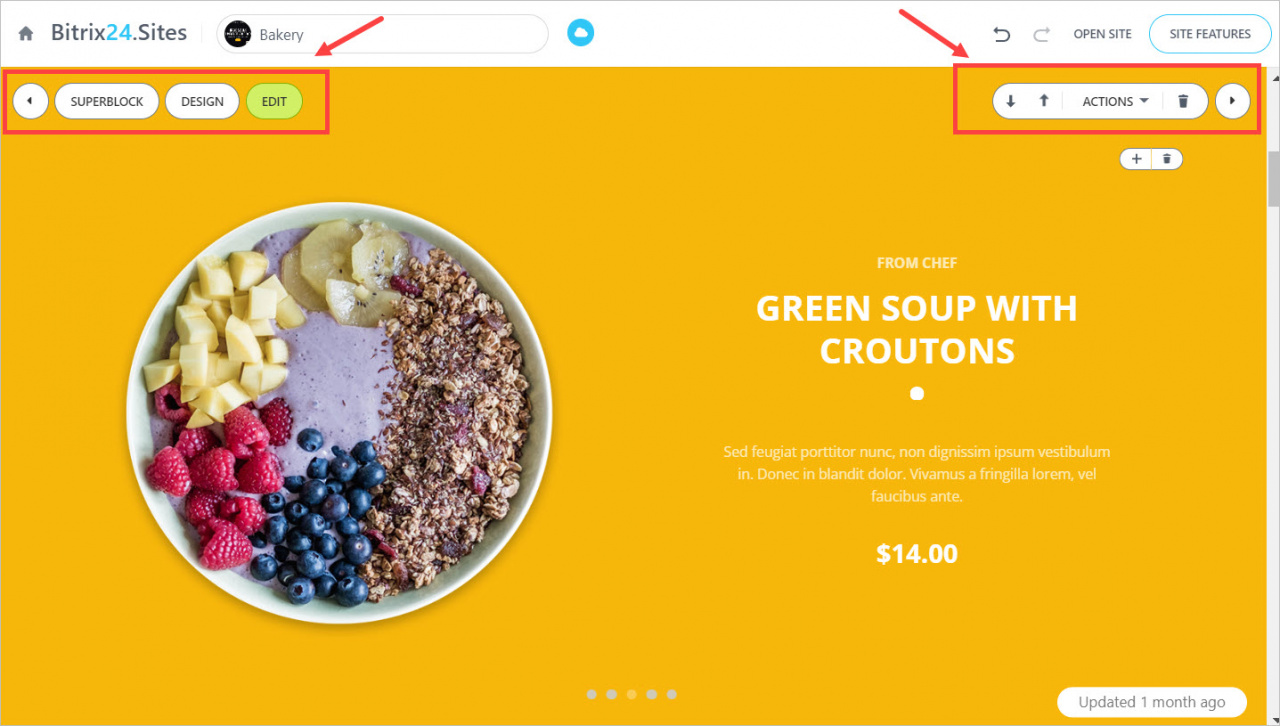 The panel on the left has two buttons: Edit and Design.
Edit - click this button if you want to access all the settings related to content. Available settings are different for each block type.


Superblock - a mode in which you can manage the elements within the blocks of your site.
Design - click this button if you want to change the design of the block. Also, here you can choose whether this block will be visible or not on different types of devices.


Arrows can be used for moving blocks.


Click Actions to hide, cut, copy, or paste the chosen block.


Use the Trash button to remove this block.
Publish your website
By default, sites have Auto publish option enabled. As soon as you make the first edit, the site is published automatically. Also, all changes will be immediately displayed on the site. You won't lose your changes if you forget to save them or close a browser tab.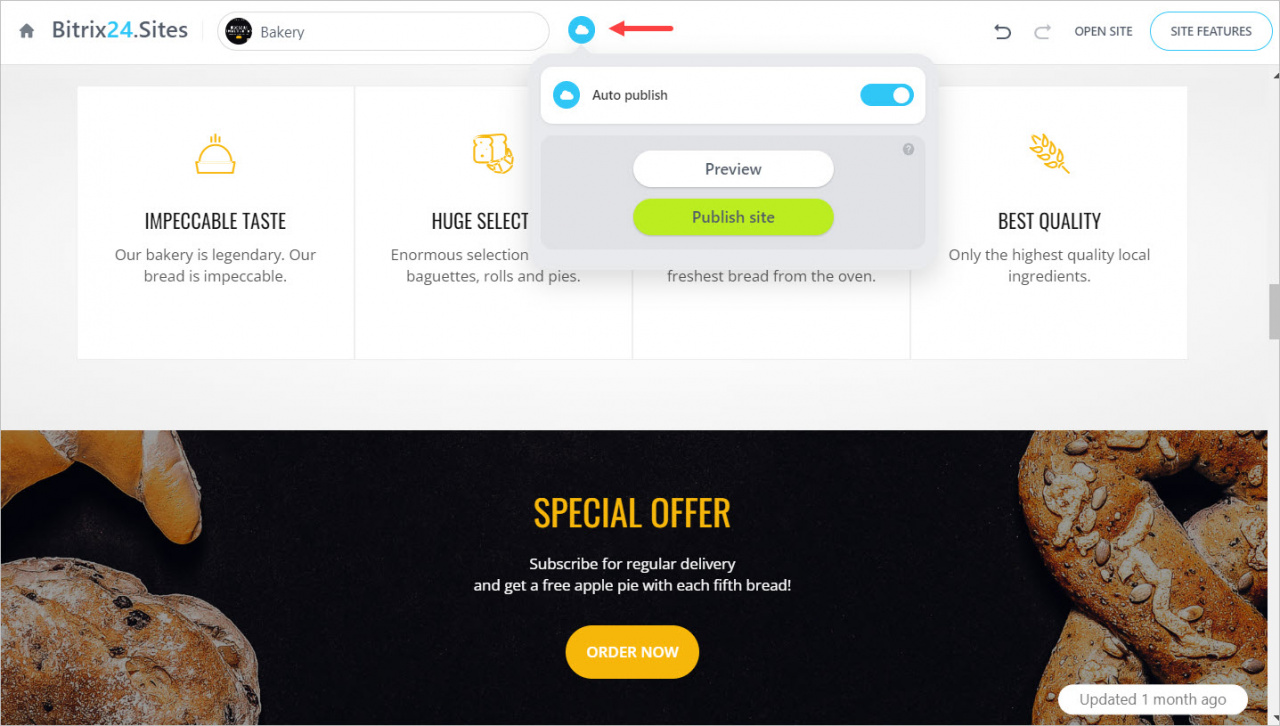 If Auto publish option is disabled and you want to see your edits, click the Preview button.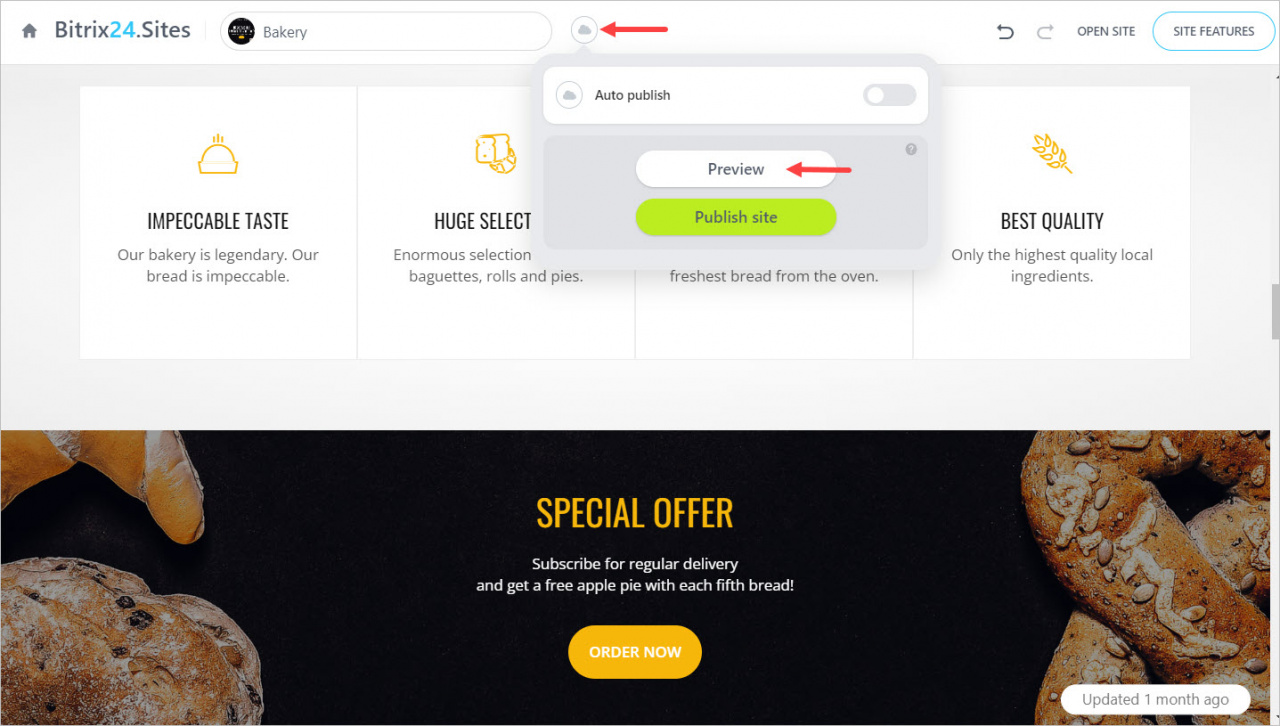 Once you have finished editing, click Publish and your site will be immediately available online.
If Auto publish option is enabled, you don't need to publish the site.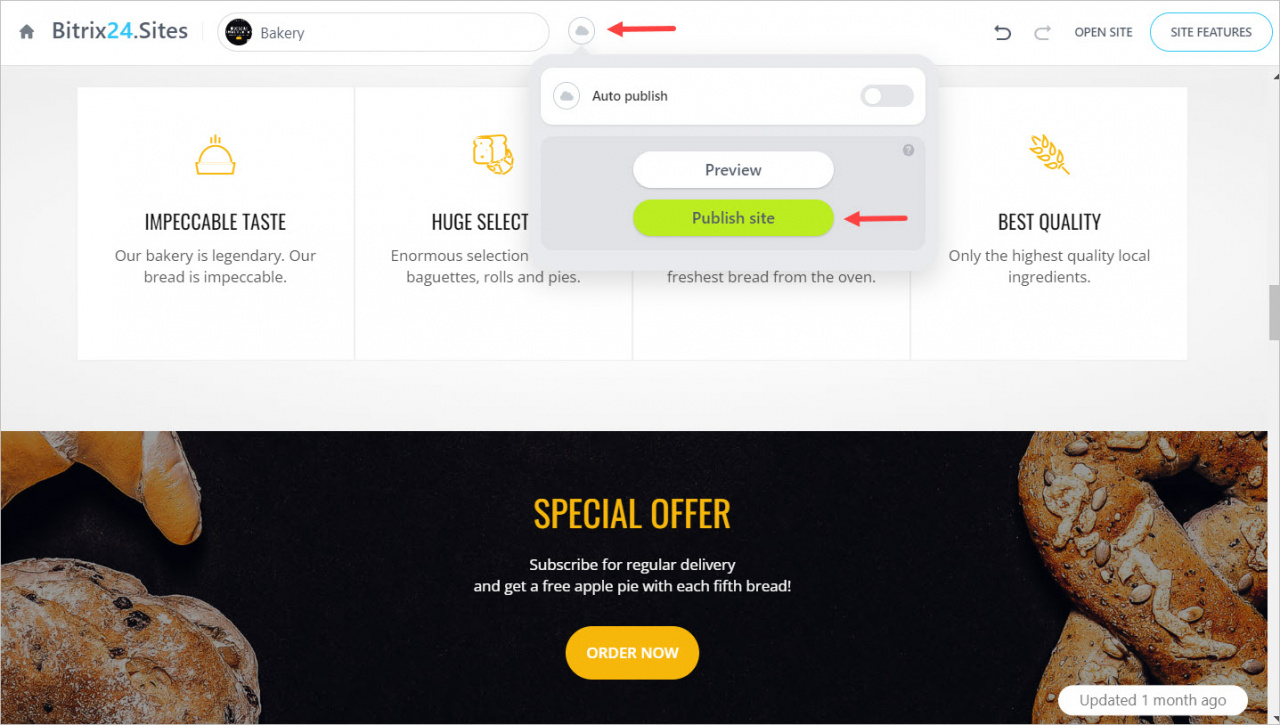 The number of
published
sites depends on your current
Bitrix24 plan
. If you downgrade your subscription plan, you won't be able to edit any websites until you unpublish some of your sites so that you would meet the limitation on the maximum number of published sites.
Read also: