We have added the ability to use different widgets on pages of the same site.
The situations in which a personal widget on each site page would be a great solution are listed below:
If you have a multilingual site, for example, in three languages: English, French and German, using one widget would be inappropriate. That's why you need a widget for each page that corresponds to the client's region.


If you have connected one widget to the site, but the widget is irrelevant for several pages. For example, for a page where you have blocks with contacts and CRM form, widget can take the client's focus away from the main content.


A widget may not be necessary on the checkout page. But if you need it on the other pages, you can turn it off for only one page.


If you sell different courses and have one widget for the whole site, the requests from customers may get mixed up, and employees will spend more time working with them. You can use a widget for each course and set up a personal CRM form with a unique source. Also, customer questions in the online chat will be answered by a manager who works with the certain direction.


You may have a separate page for shipping and refunds, most likely different specialists are responsible for that. So that the client's questions come directly to the responsible people, it's better to set up a widget for each page.
How to add a widget
Select the page and click Page settings in the Actions menu.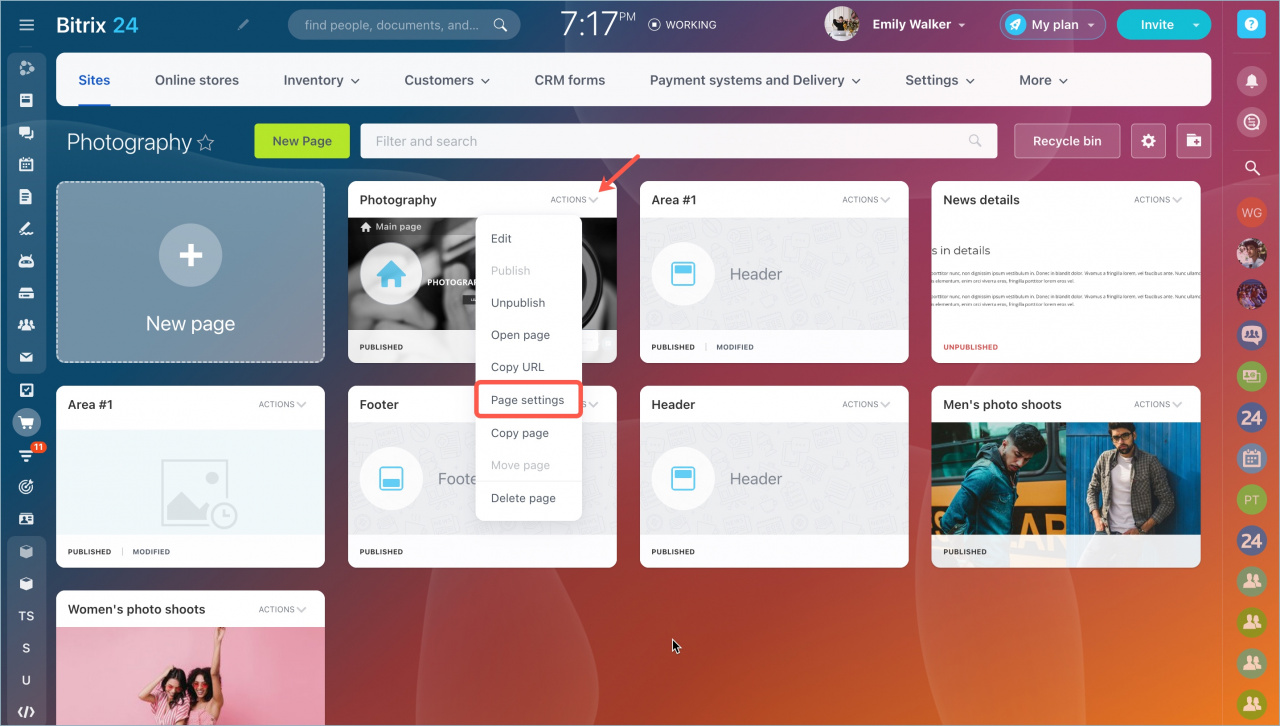 Click More and enable the Site page widget option.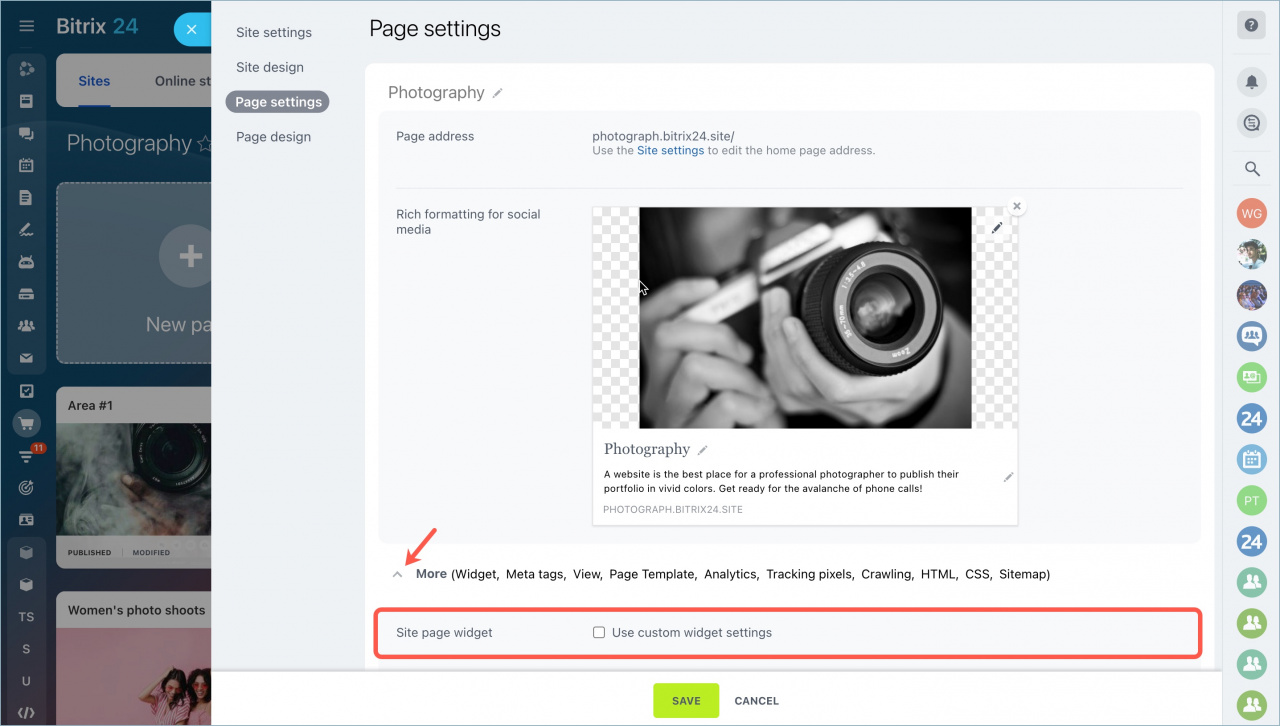 If you need a widget for this page that is different from the main widget, choose one from the list.
If the page doesn't need a widget, select None.