We have added a new site mode. Now you can immediately see what your site will look like on your mobile phone or tablet.
Previously, you had to publish the site on the mobile phone to see if the fonts and images had moved or not. Editing the mobile version was time-consuming.
Now you can easily adapt the site for mobile devices. You can control the quality of your site on one editor screen. You will see all the changes in both the web and the mobile versions at once.
Mobile view
Go to the Sites and stores section, click View pages and select the Edit option in the Action menu.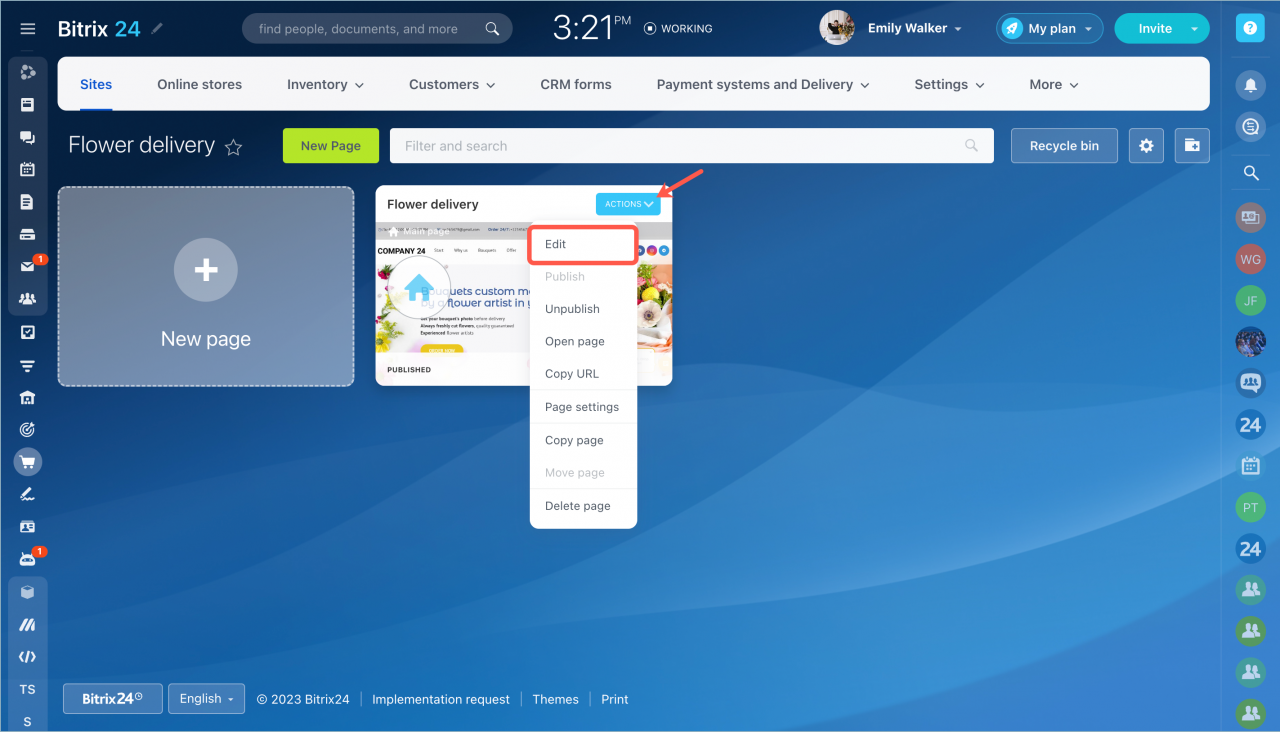 You will see icons indicating the web, the tablet, and the mobile versions of the site at the top of the page.
Select the option you need.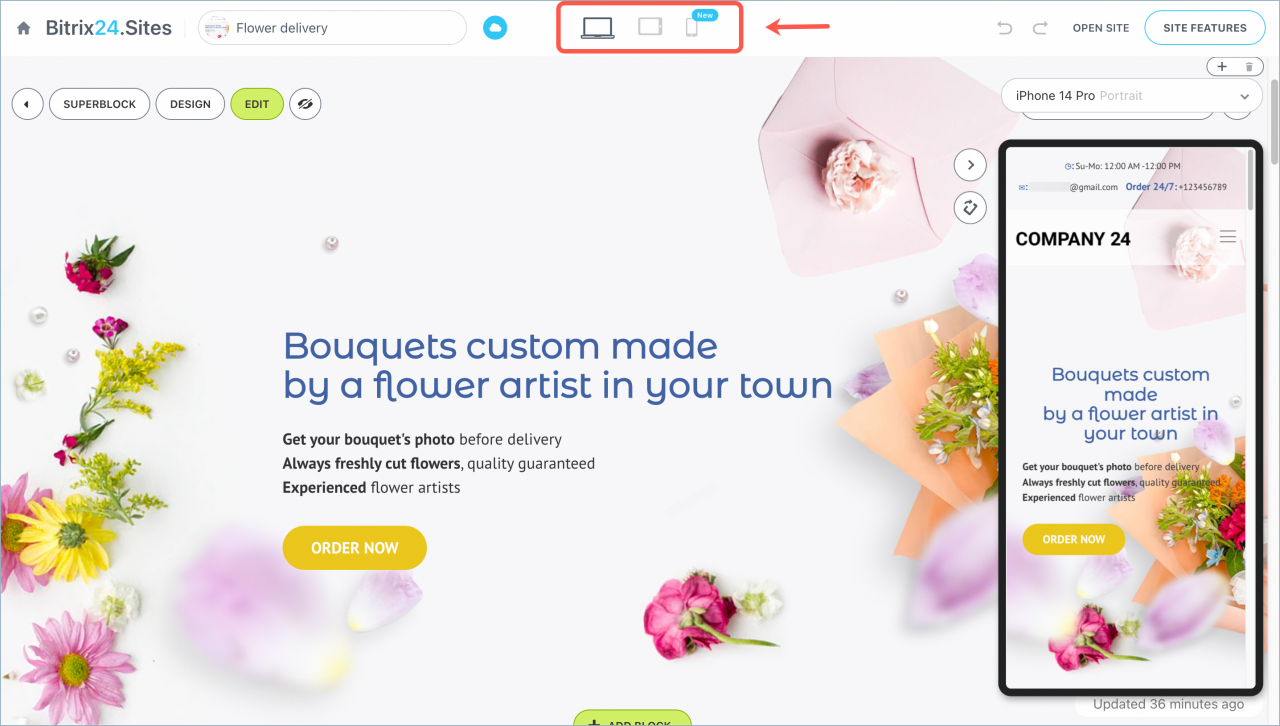 The mobile version will be displayed on the right side of the screen. All changes from the web version will appear in the mobile version. Add blocks to the page, and you will see how they adapt to the mobile version of your site.
You can view the mobile horizontal layout of the site.
Click on the second button next to the screen.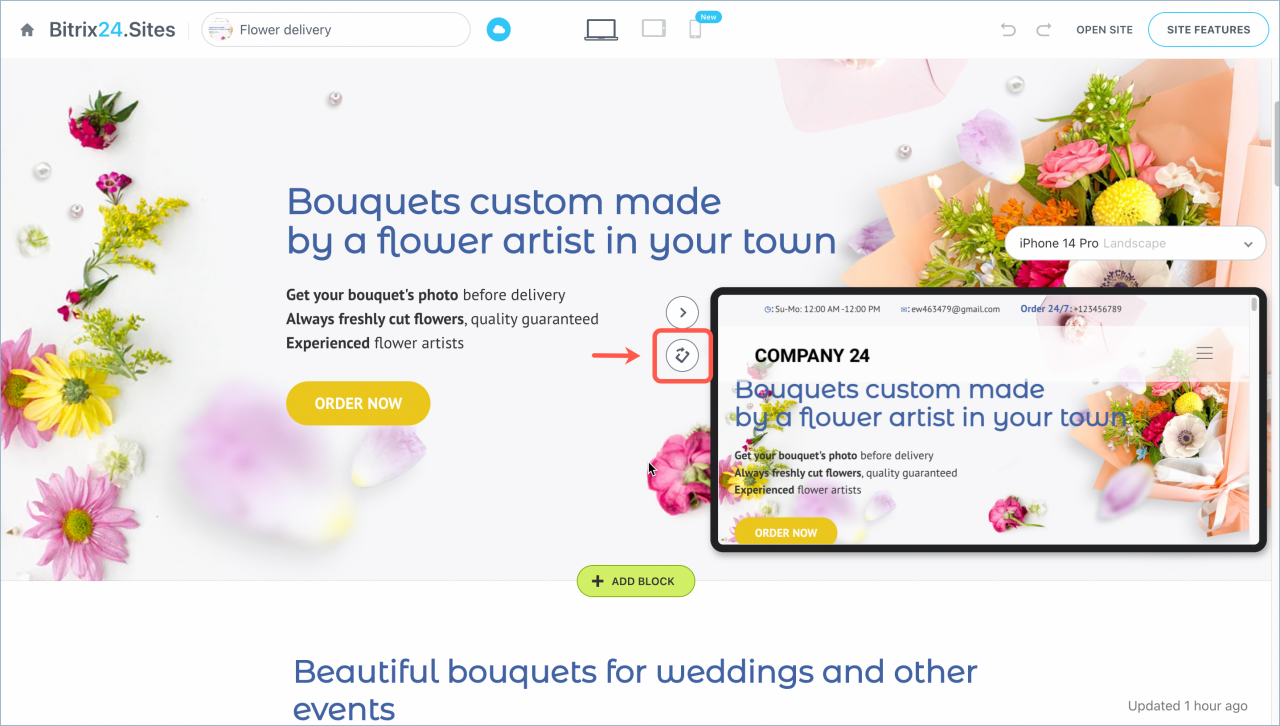 You can select a mobile phone or a tablet model for viewing the site on various screen resolutions.
Open the menu in the upper right corner of the screen.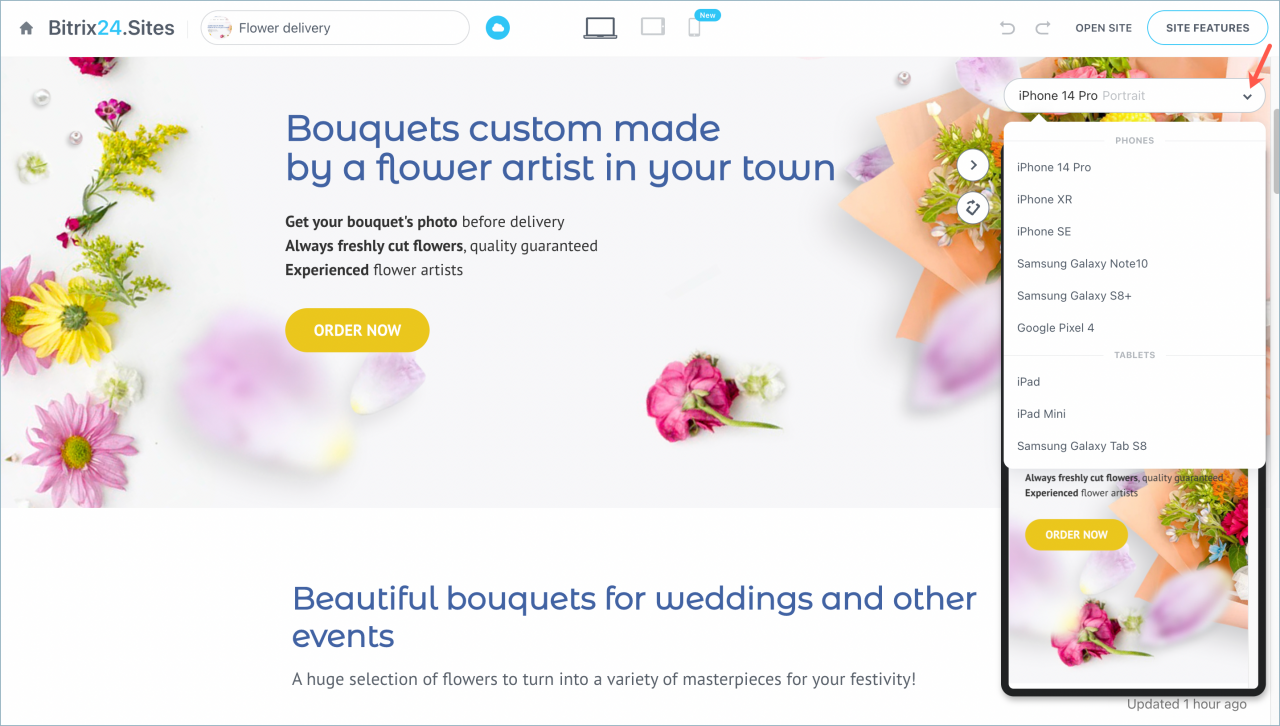 How to edit in the mobile view
If it is important to you that the site is primarily suitable for the mobile phone, then you can make changes to the mobile view.
Switch the mode at the top of the screen.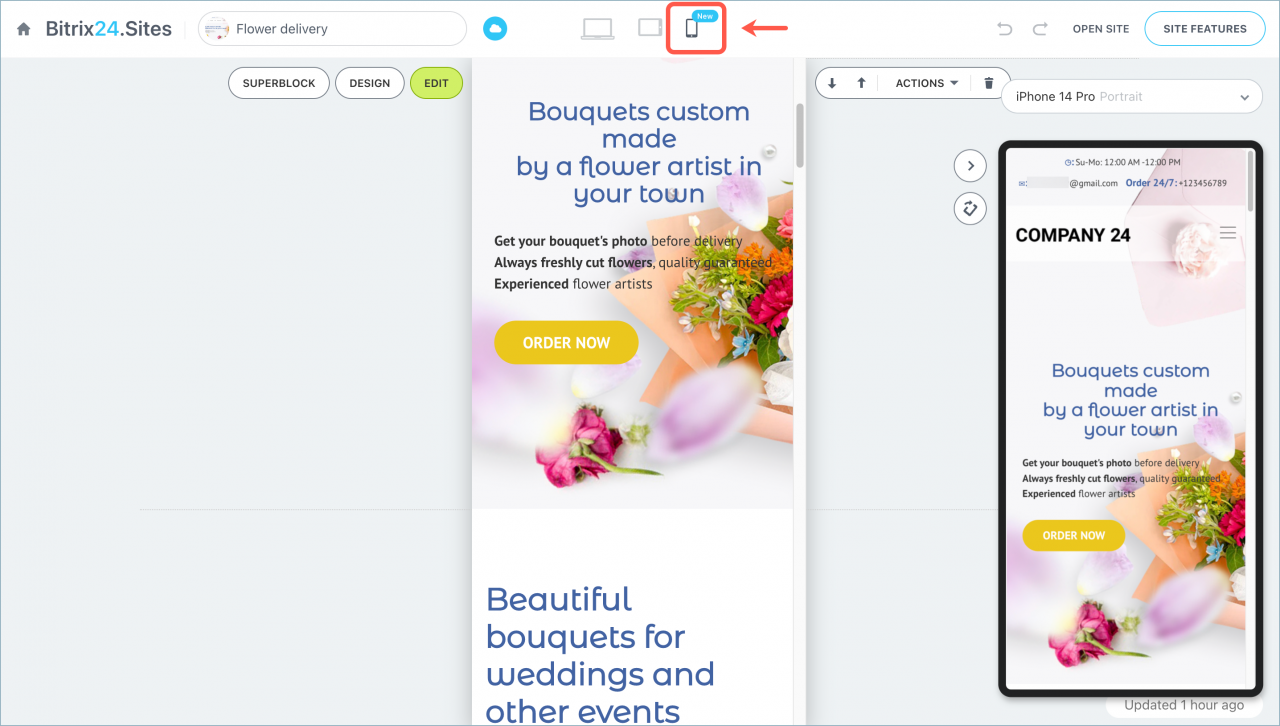 Click the Edit button to make changes, such as changing the background color and replacing the image.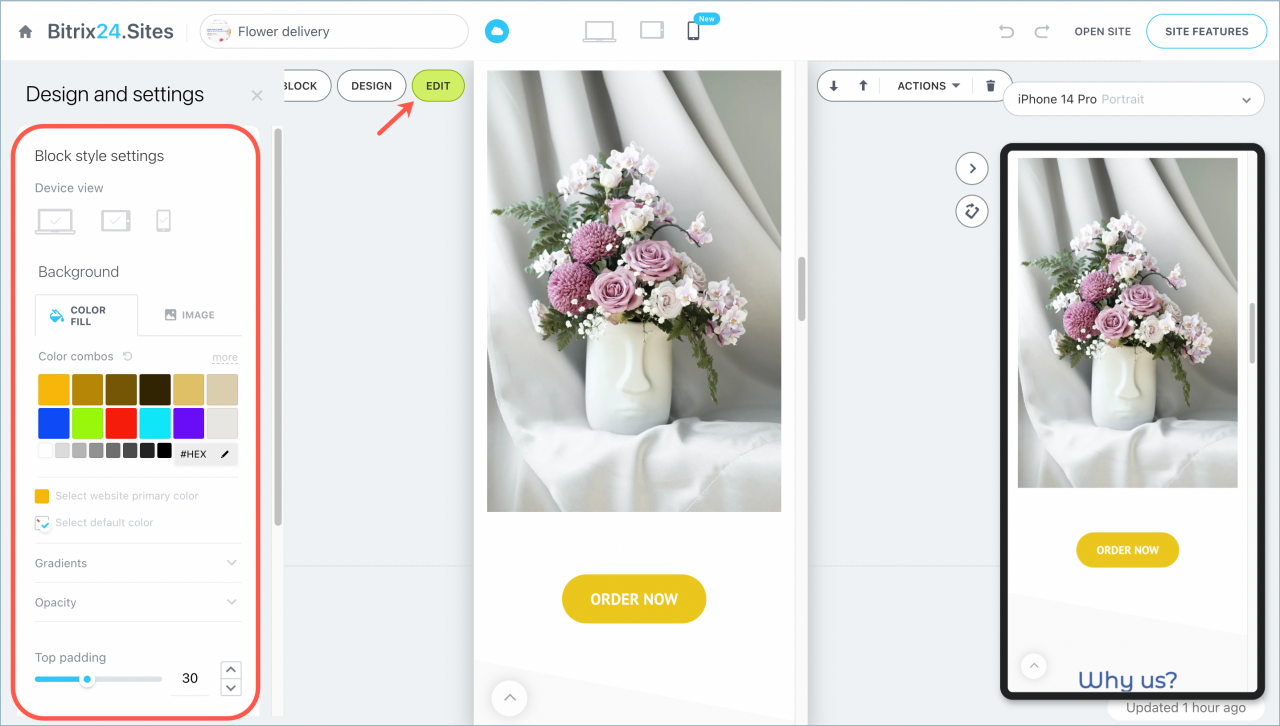 You can also switch the device view mode in the Design and Settings section.
To see the tablet view, change the model in the menu in the upper right corner.