Add a Newsfeed block to your website to automatically post news from your workgroup or activity stream.
Dynamic blocks option is available to
Start+, CRM+, Standard
and
Professional
plans subscribers only. Read more about plans and pricing -
Cloud pricing
.
How it works
Click Add block > Newsfeed > select the most suitable block.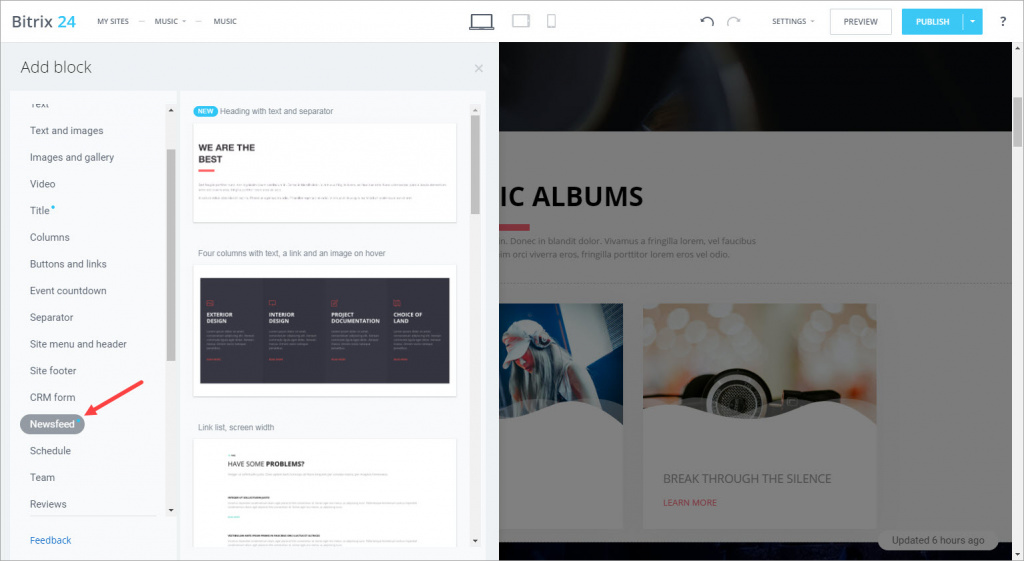 Advice: blocks with elements are designed to post the list of brief descriptions, while blocks without elements are designed to post full descriptions.
Select the added block > click Edit.


Then select the Content source. All the posts added to the selected workgroup will be added to this block.




Select a detail page template.

You can select one of your website's pages or a premade news details page template.

Specify if you want to add a background image to this block, select which text will be used as a title and description.

If you select full description, all the text will be displayed in the block.



Specify the text and action for the button with a link.
Save changes and publish the website. Posts from the workgroup will be added to the website.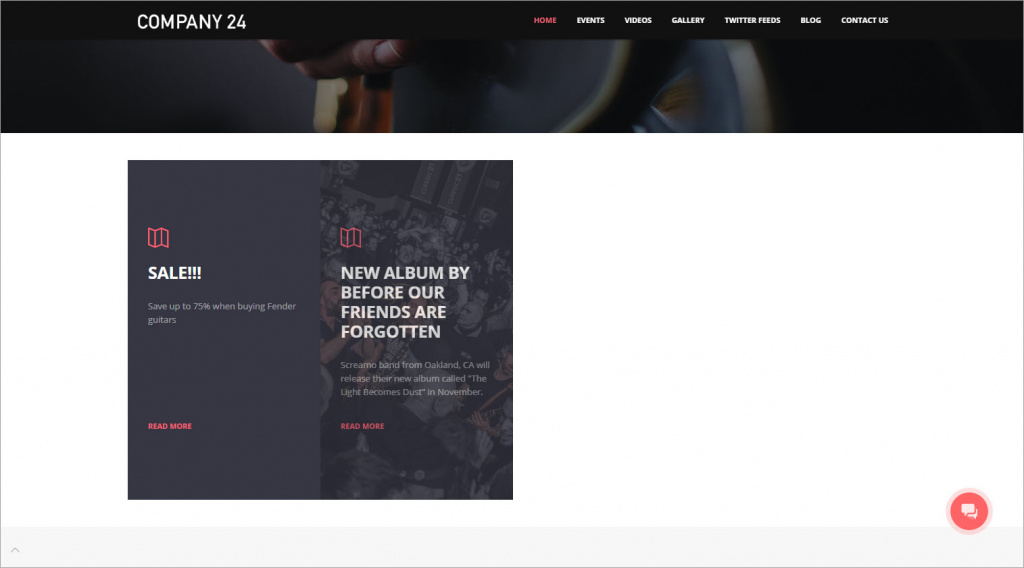 How to add a new post to the newsfeed?
Add a new post to the workgroup specified in the Content source field of the Newsfeed block.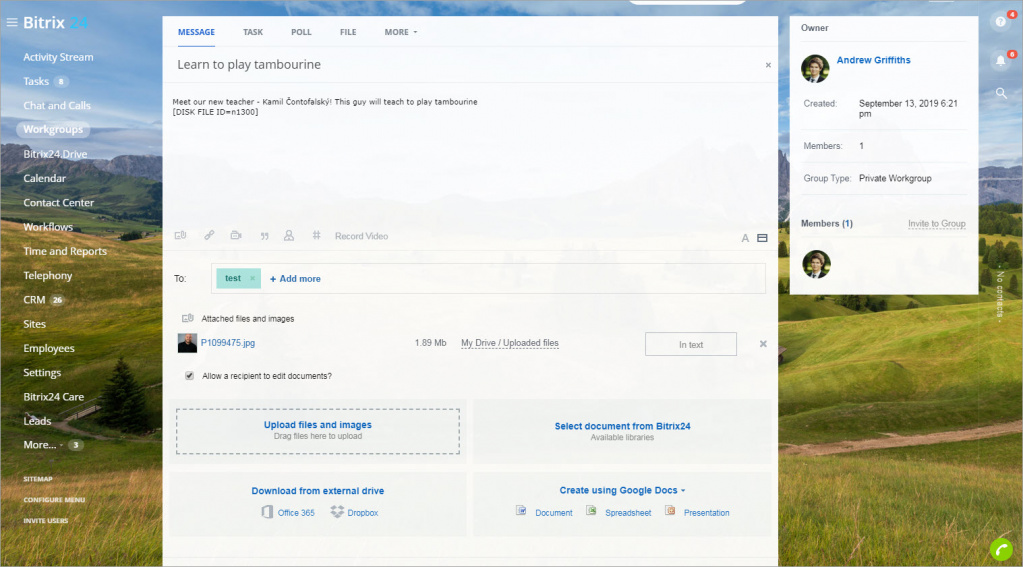 An image will be displayed on the website only if you activate In text option when attaching the image.
Click Send and the post will be added to the website.