If you want to add the same elements to all website pages at once, you can do it through the settings of the included areas. For example, let's add a block with the phone number of our company and a social icons block.
How to do that
Each area is a separate page. For our example, we need to create two pages:
Area may consist of several blocks. It's not necessary to publish pages that are used as areas.
Then click the three dots button > Configure site to edit the site settings.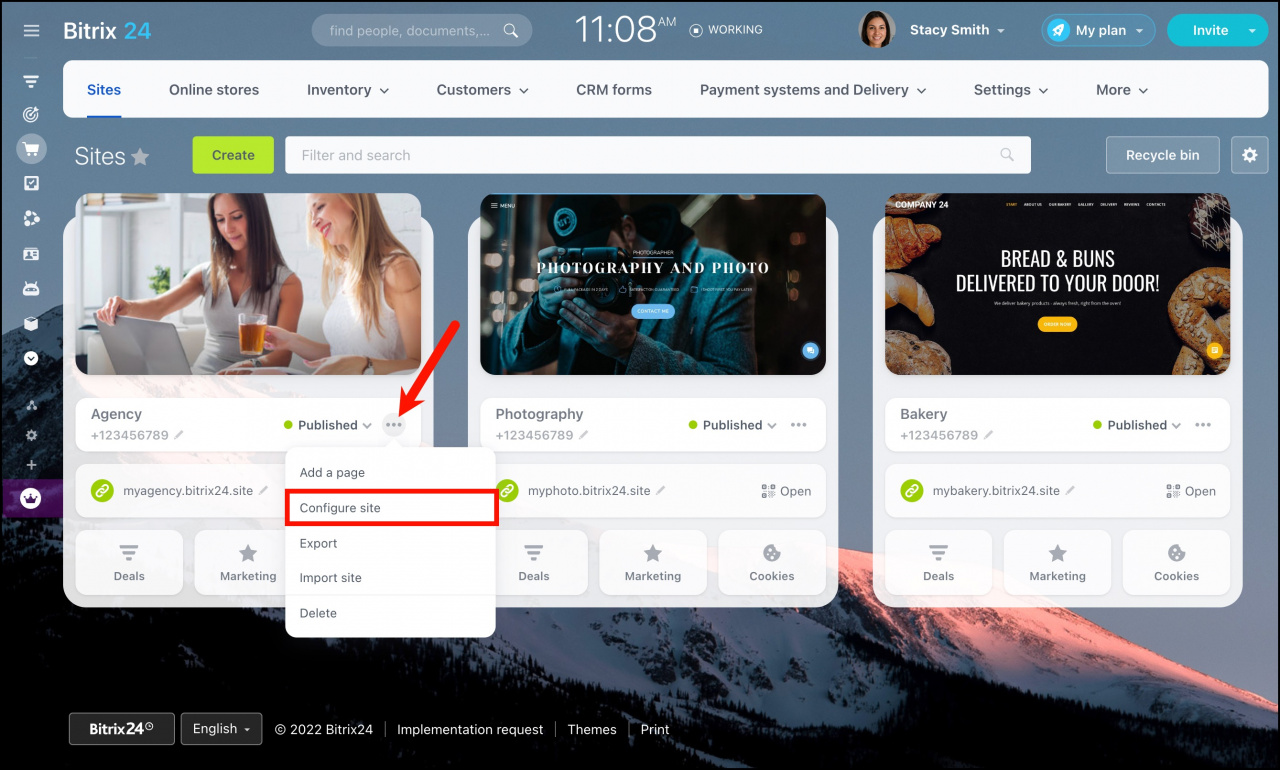 Scroll down to the Site Template section. Specify which pages will be placed in the areas by clicking the arrow button.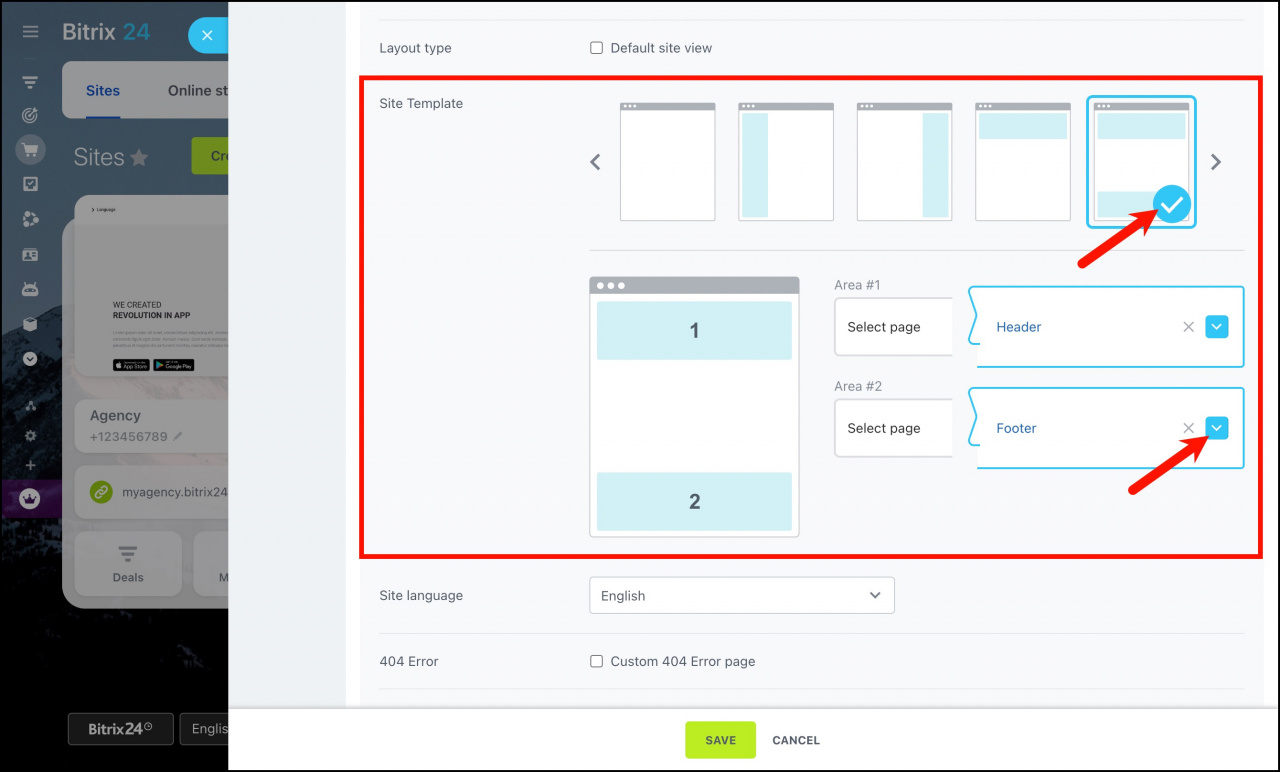 Save the changes. The added areas will appear on all website pages.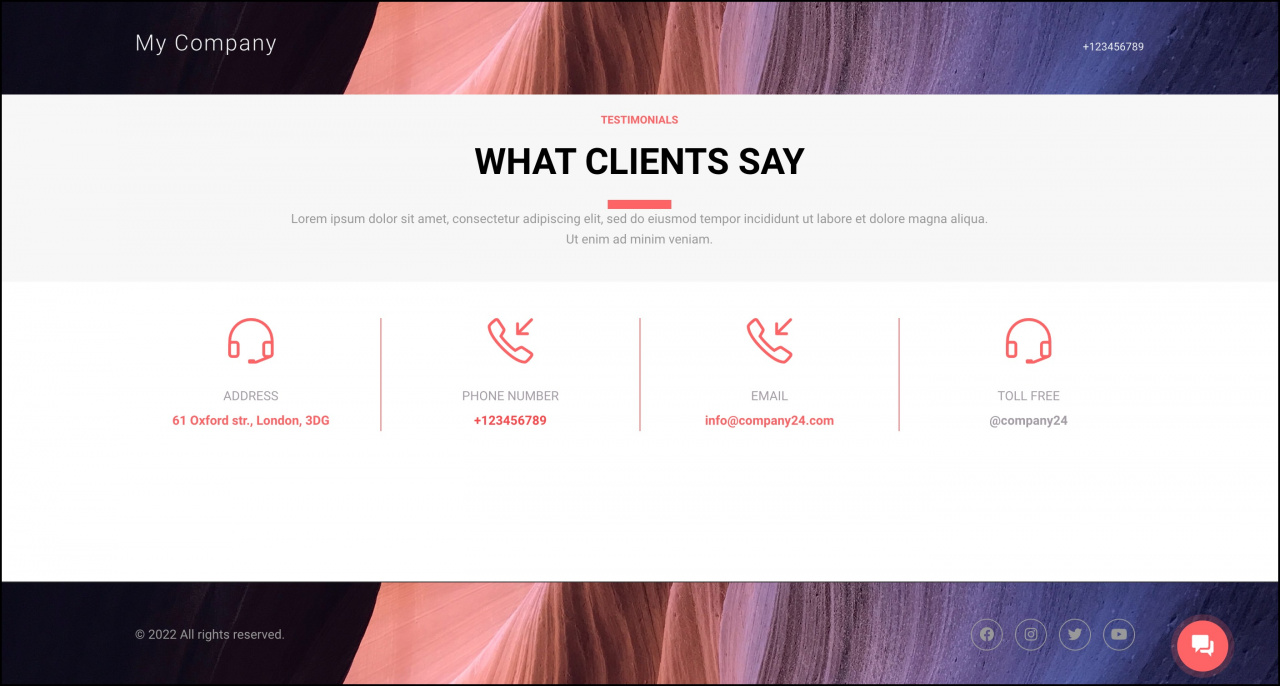 Configure a page template
You can configure a template for a separate page that will be different from a site template.
In the page settings, select Apply to this page in the Page Tempalte section.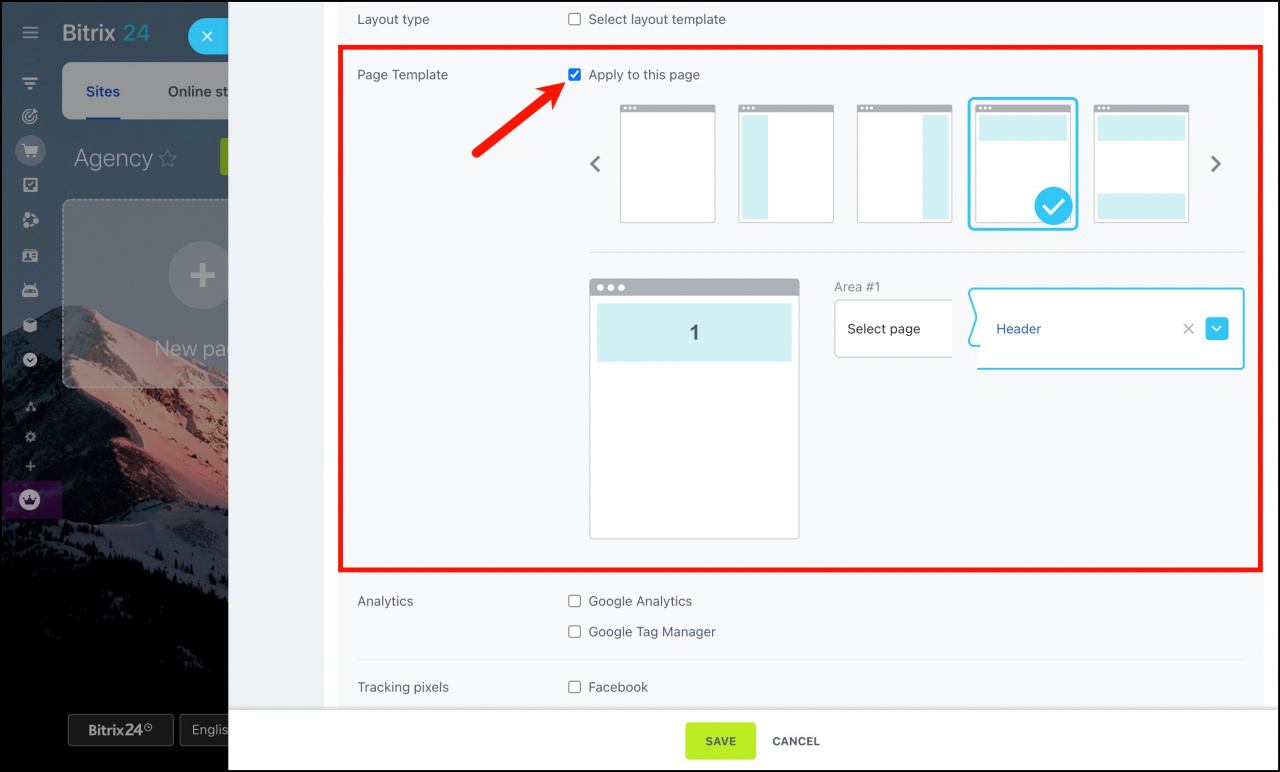 You can edit selected areas for each page. These changes will be applied to the selected page only.
Read also: