The key difficulty with creating a multi-page website is linking web pages to each other. Bitrix24.Sites makes it much easier.
How it works
As an example, let's create a website selling gifts. You have two options on the main page - Gifts for her or Gifts for him. We will create a separate web page for each option.
To make all the pages working and linked to each other correctly, they should be published separately.
You can learn how to do that in my article
Create site in Bitrix24.Sites
.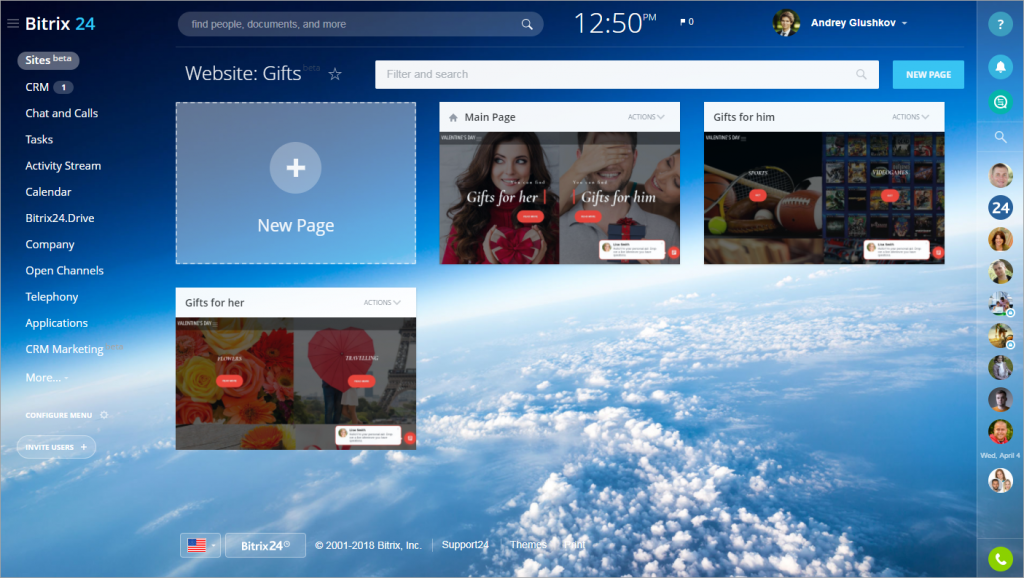 Every page has several blocks with menus or buttons where you can add links. Click the button that you want to contain a link > Select > Link to page and choose the page that you want this link to lead to. You can choose if the linked page opens in this window, in a new window or in a popup window. You can also add links that lead to the blocks on the same page.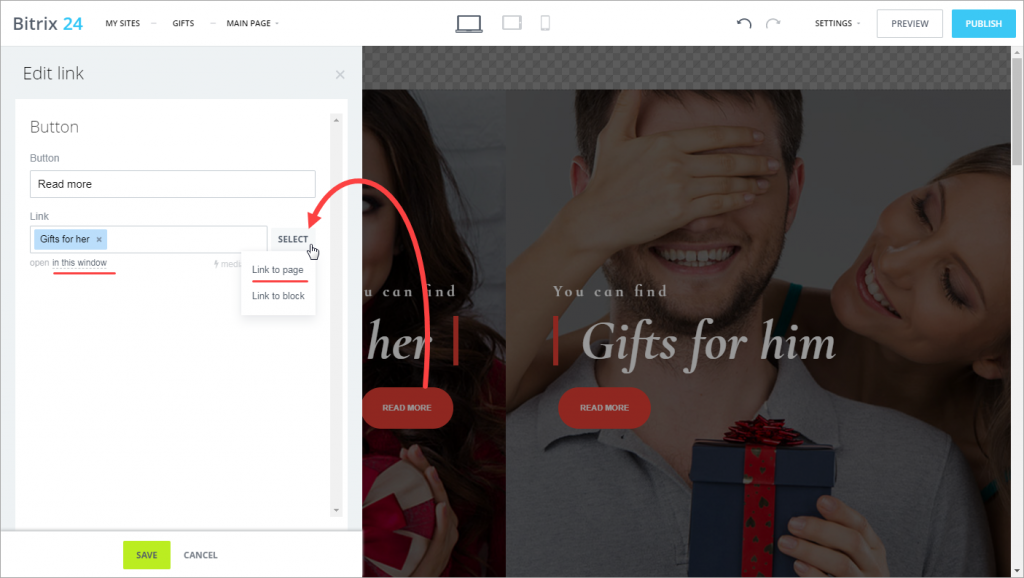 Done! If you want to check the link, press Preview and click the button - it will lead you to the linked page.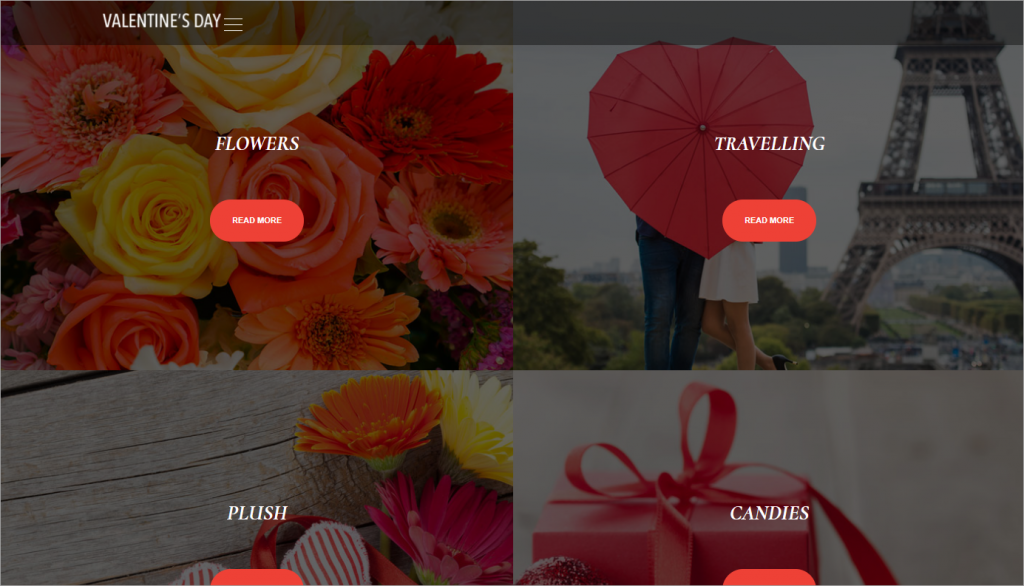 You can create as many pages as you want and link them to each other. It won't take a lot of time to create even a big multi-page website in Bitrix24.Sites :)
Recommended articles