Knowledge bases help you store important information for employees, such as regulations, work schedules, or report forms. Use it to collect, organize, and share data that simplifies the training of employees.
Creating a knowledge base in Bitrix24 is as easy as creating a Bitrix24 site. All you need to do is select a knowledge base template and edit its blocks, and add videos and images. Pages and categories can be created on the main menu page.
Go to Company and open the Knowledge base tab to view the list of existing knowledge bases or create a new one.
Learn more about company knowledge bases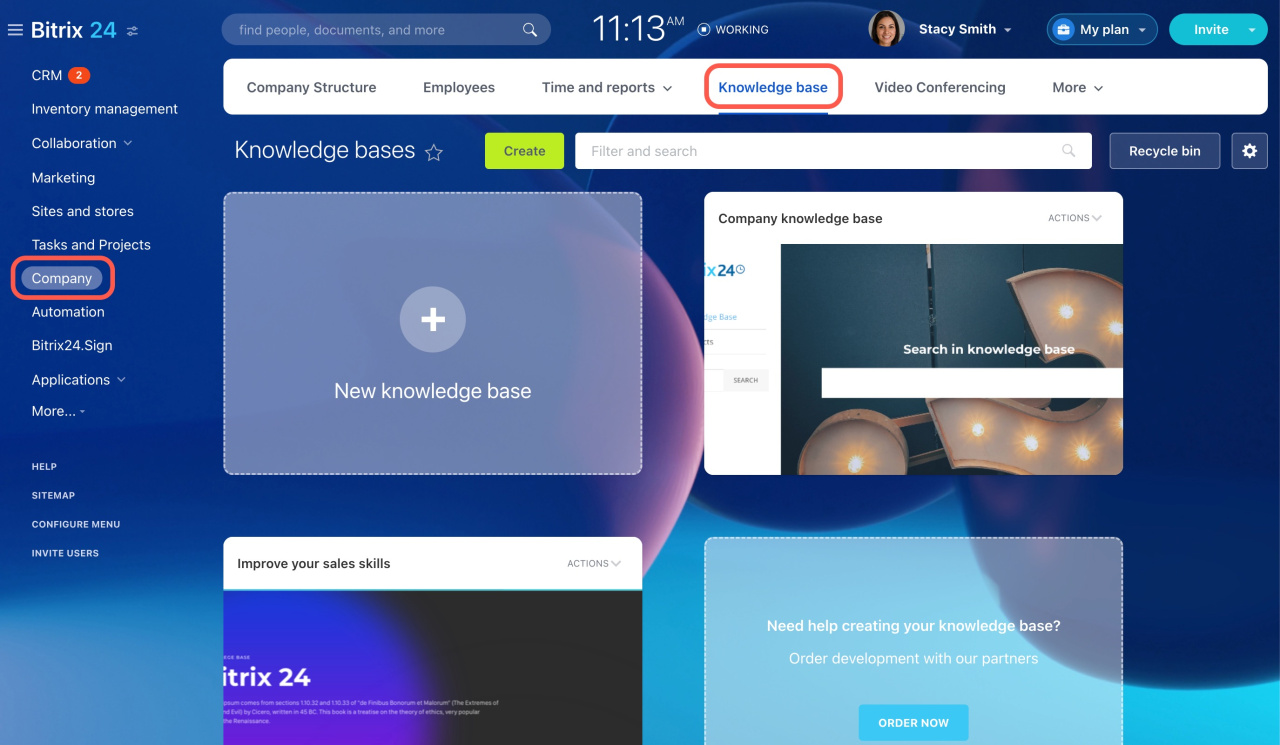 Instruct your employees to create a knowledge base for each department to keep all the essential information in one place.
The number of company knowledge bases you can create depends on
your plan
.
Also, you can add a knowledge base to a workgroup or project. Use it to draw up the rules of communication between its members or add report templates to describe the results of the project.
Learn more about workgroup (project) knowledge bases
There is a counter of views in any knowledge base. It displays the number of unique page visitors in the knowledge base. If an employee has opened the same page three times, the counter will include only the first visit.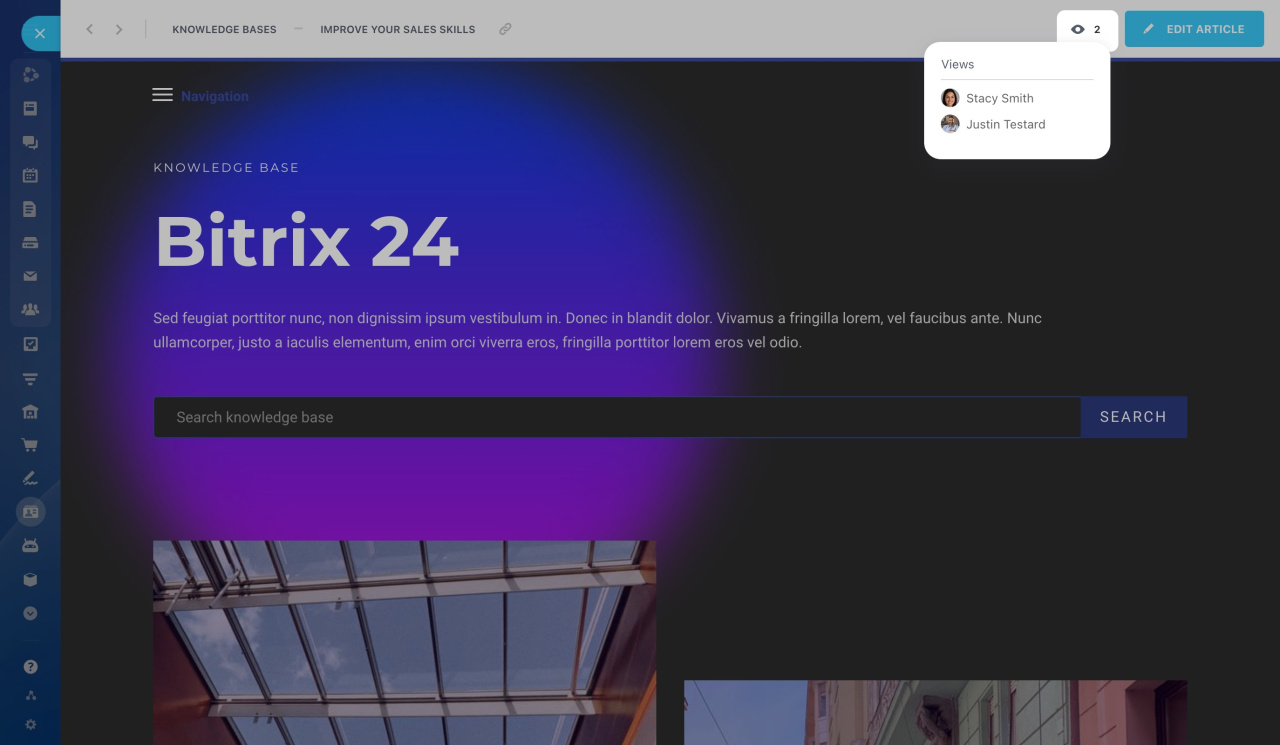 Recommended articles: