When you install an application from Bitrix24.Market, it requests permissions to access some data from your Bitrix24 account.
We check the safety of the solutions provided by our partners and verify them before publication. After a partner sends a request for publication of the app, our specialists check if the requested access must be granted in accordance with the application scenario.
Depending on the application scenario, there are different tools and sections that the app can access. Each app developer is responsible for the work with the data of users. Thus, it is important to check what data the app will need to have access to.
How to check what permissions the app requests for
Click the Show all permissions button when installing the app.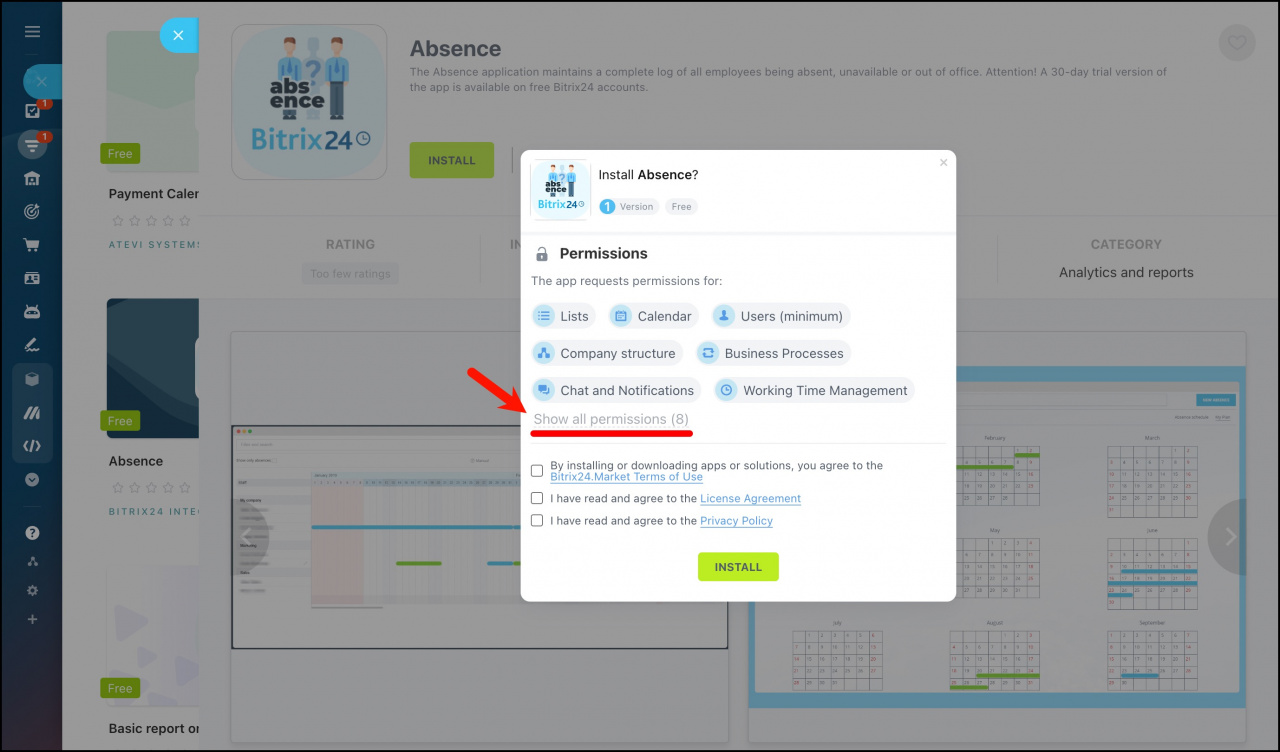 You will see the list of the tools the app requests access to: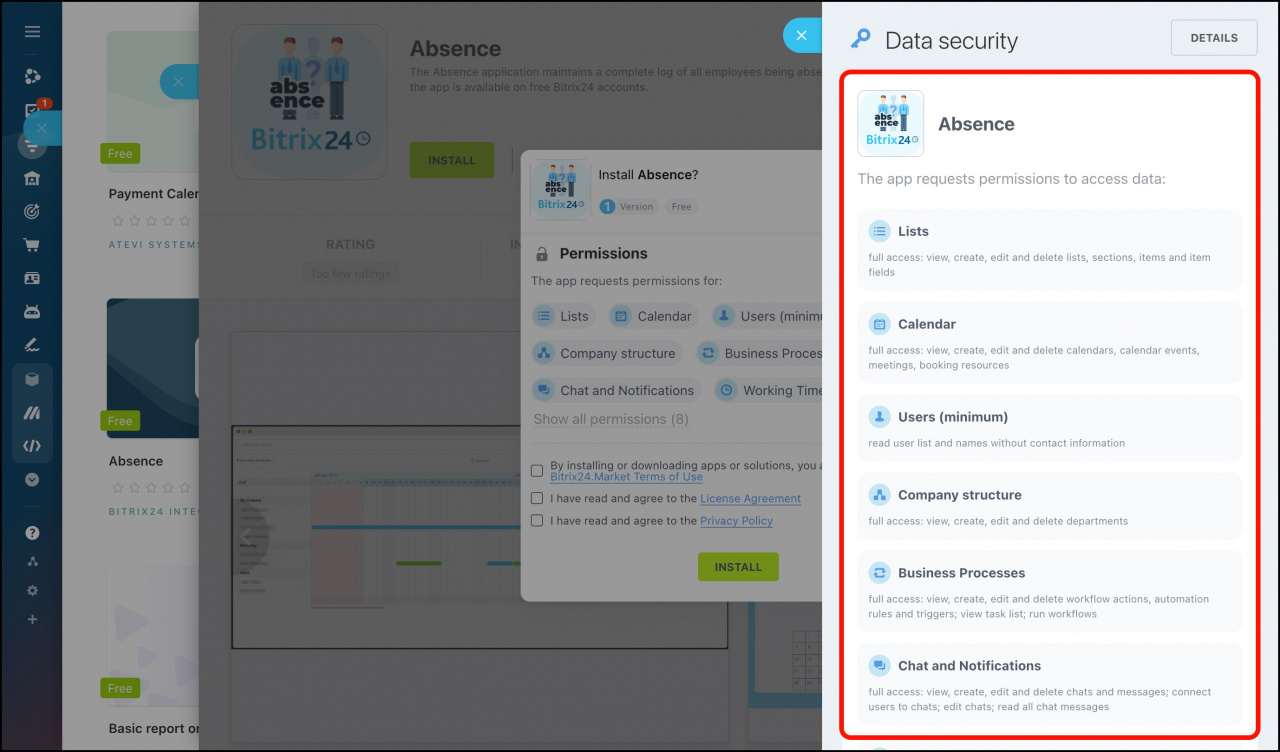 Also, you can see the requested permissions in the Data security section: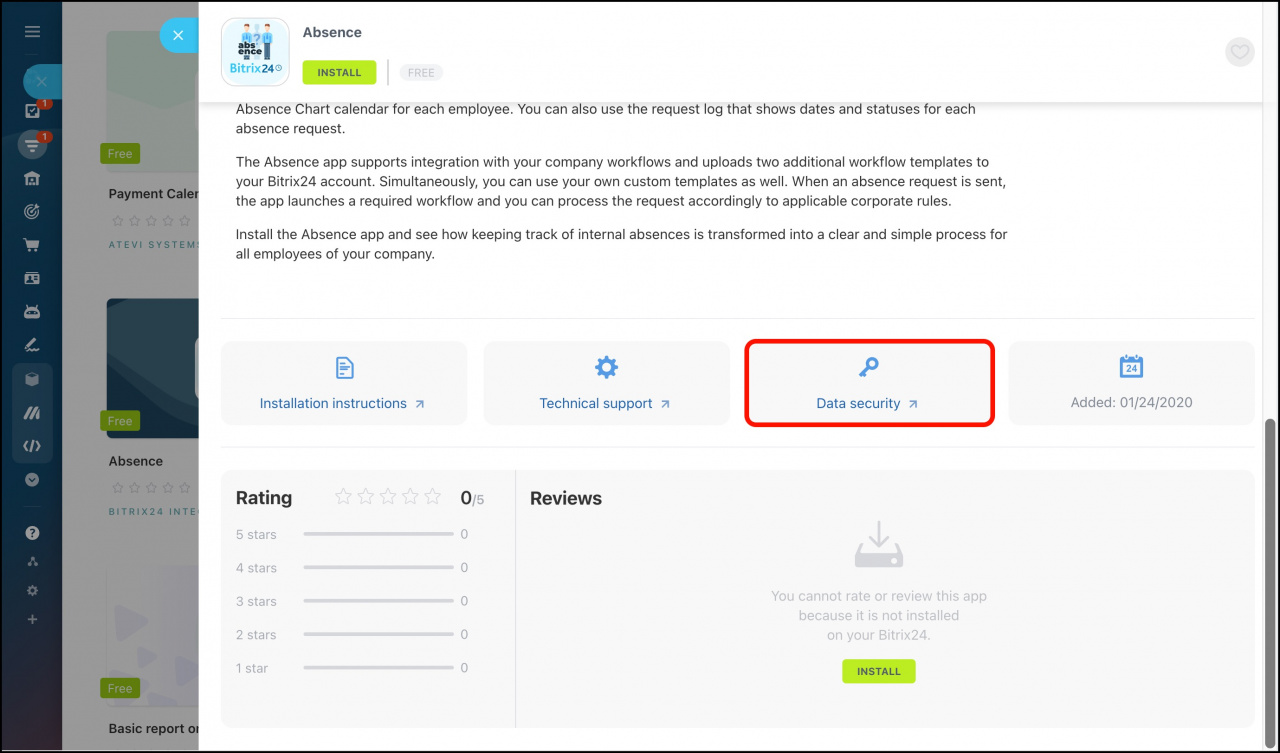 Recommended articles: