If you're involved in project management and need to overview project deadlines based on the number of tasks required to complete, this app might be for you. It works in real-time and let's you visualize the estimated time needed to finish a project.
Installing the app
Find the app in the Market section of your Bitrix24 account:
Click Install:
After you read and accept the Terms and Conditions, click install one more time:
When you see this screen, it means you now have the app installed:
After installing the app, go to any of your existing projects or create a new one. You'll see the Burnup Chart tab. Click on it: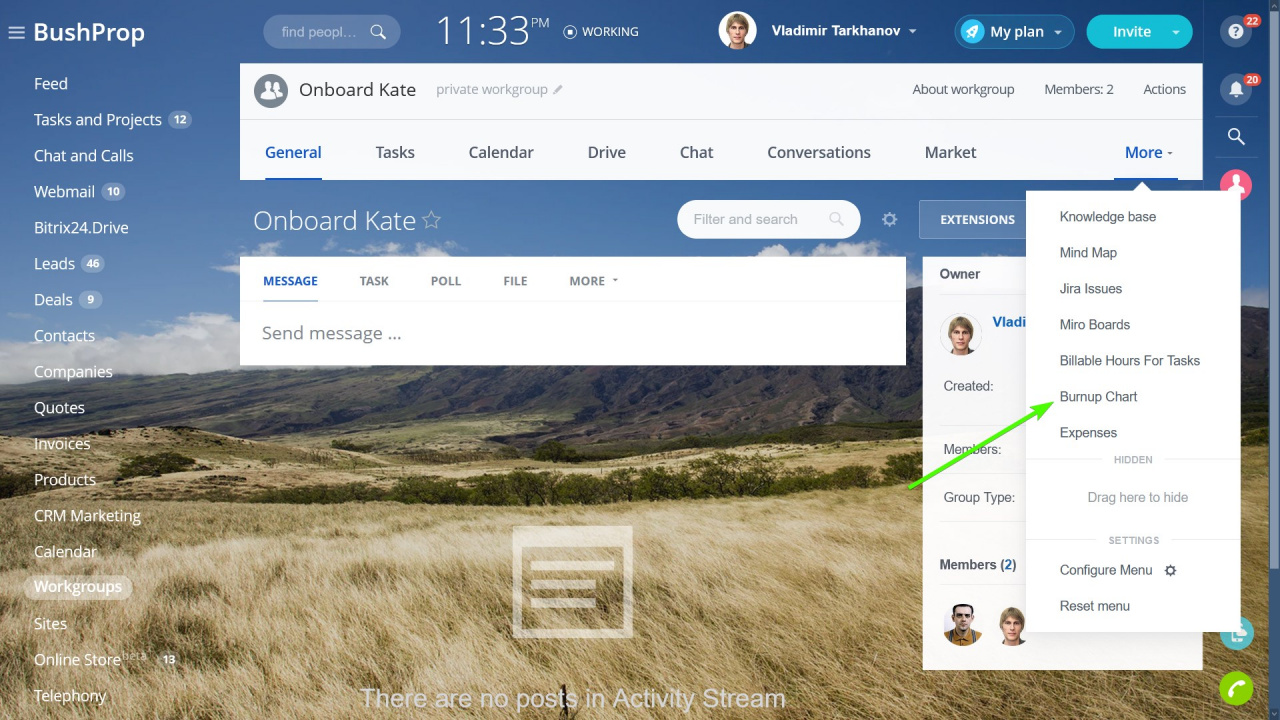 The app gives you a visual overview of meeting your project deadlines.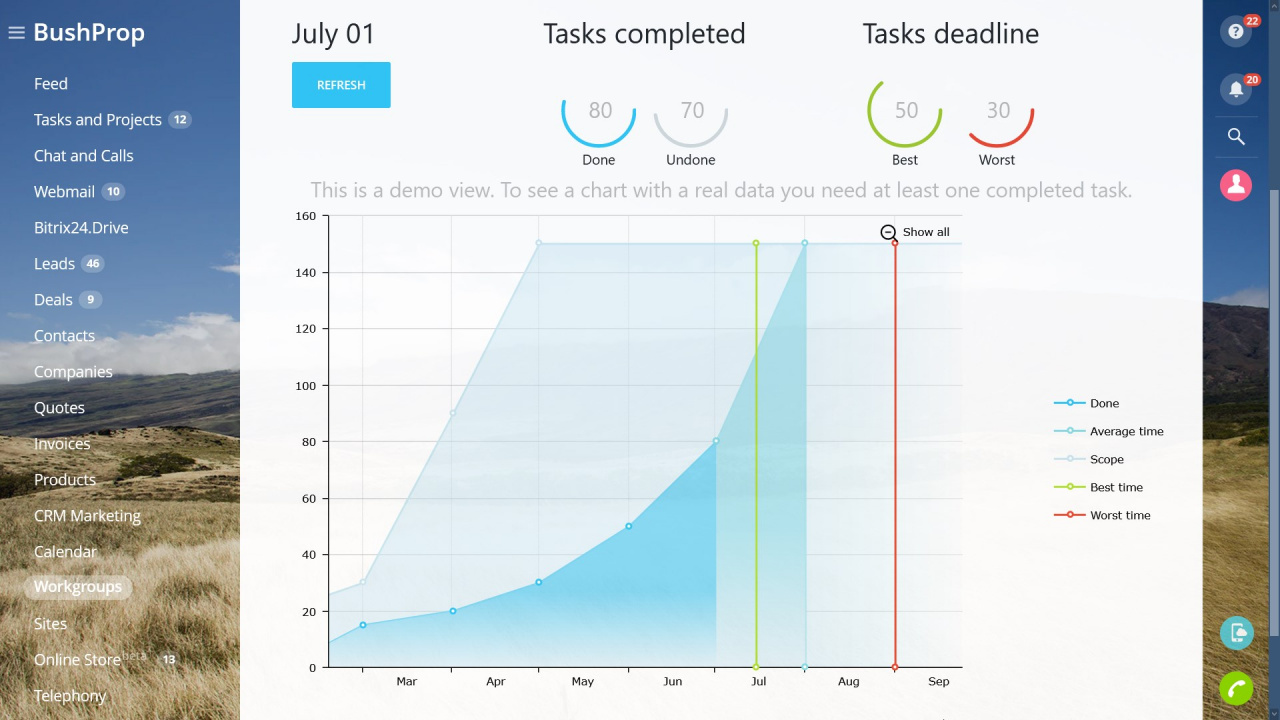 There are two types of data that the graph builds upon:
Y-axis: the number of tasks within the project
X-axis: project timeline
The graph has five coloured lines and areas:
Done – shows you a trend of completed tasks over a timeline
Average time – a rough time estimate for completing all of the project's tasks
Scope – total number of tasks
Best time – the estimated soonest date of completing a project
Worst time – the time you are not expecting to exceed for project completion
You can customize the graph presentation by toggling each of the lines/areas on and off.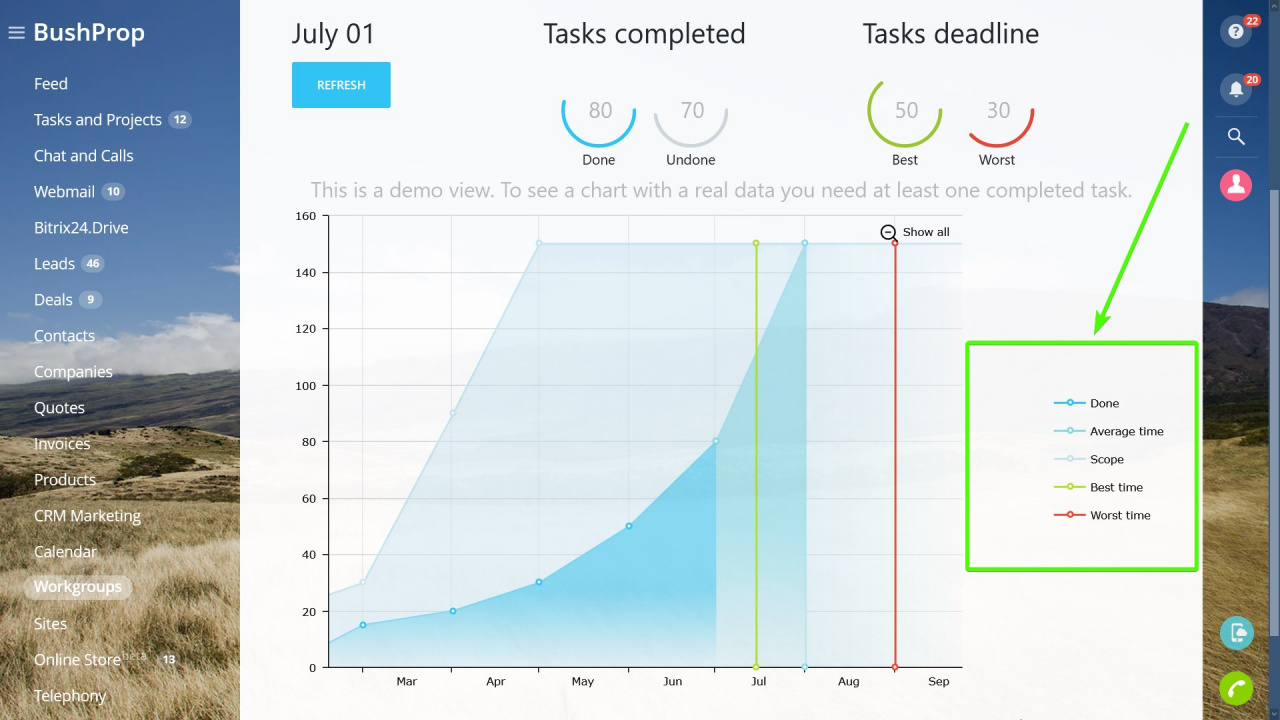 When hovering over your graph, you can zoom in and out by scrolling your mouse wheel. To reset the view click the Show all button in the upper right corner: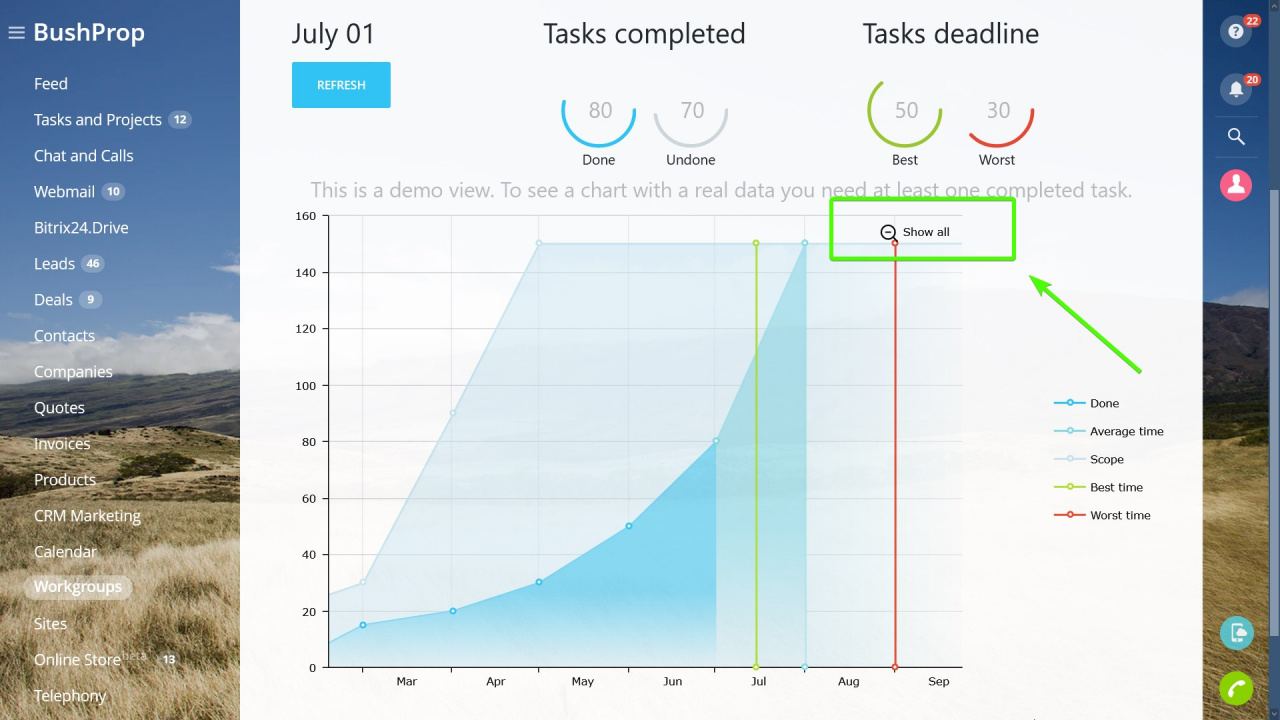 On the top of the graph, besides the current date, you see:
A refresh button – allow you to manually refresh the graph's data quickly without refreshing the page
Tasks completed – shows the number of completed tasks against the uncompleted
Tasks deadline – shows the number of tasks completed within their deadlines and outside of them
The project deadlines are derived using the following formula:

=(scope / (scope + median)) * project_interval

Where:
Scope - total number of tasks
Median - median deviation from the plan
Project_interval - the interval of the project: from start to deadline